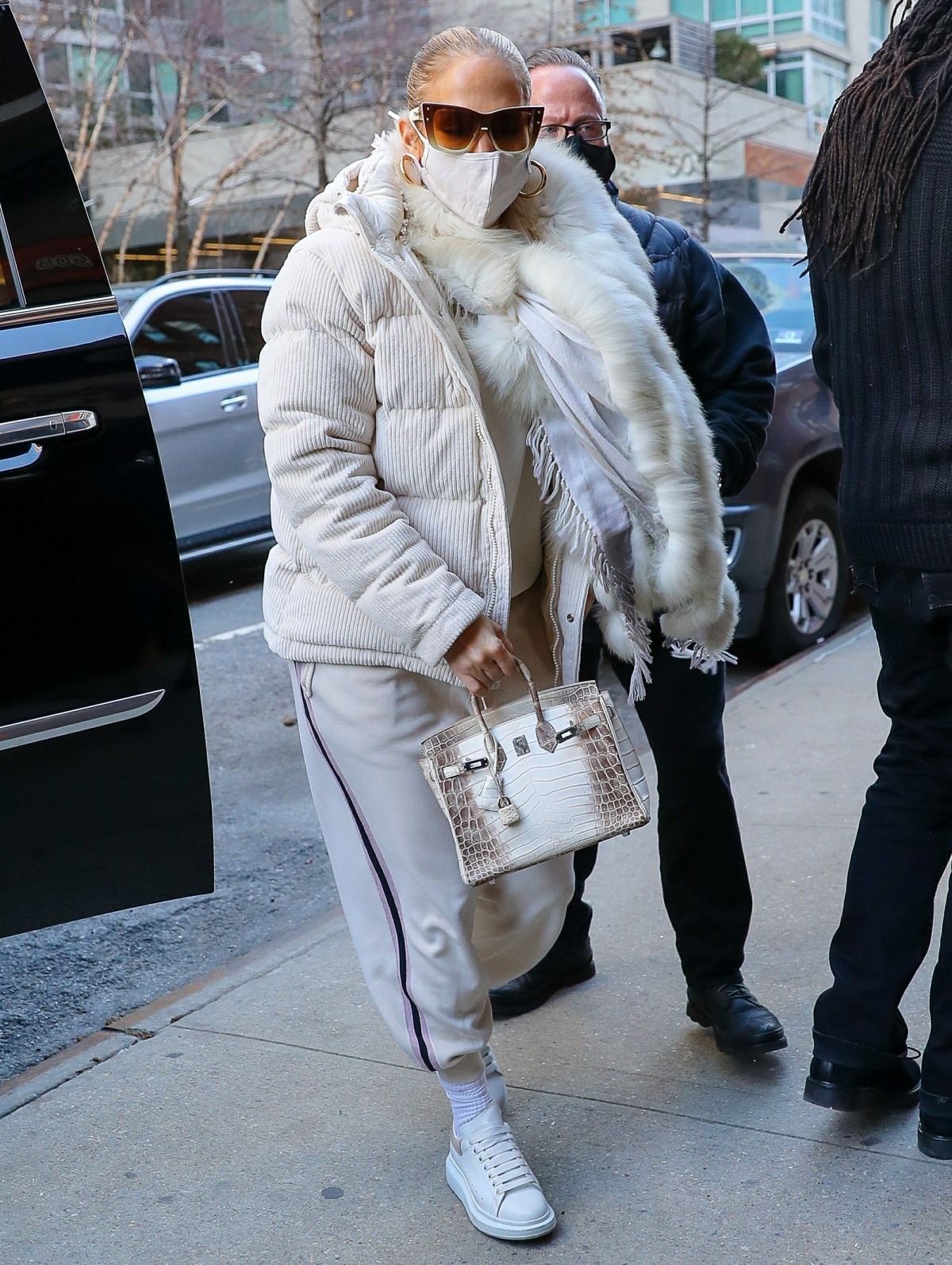 If you were super-rich with multiple homes across the world, where would you have gone during this ghastly pandemic year? I would have opted for a beach house with close access to medical centers and grocery stores. Like, somewhere in the Hamptons, I guess. Jennifer Lopez did something different though – she seemed to spend most of the pandemic in either Miami or New York City. For months now, it feels like she's been getting pap'd pretty regularly in NYC. She's always wearing a mask, so there's that.
Jennifer has a reason to be in New York these days though – she's in rehearsals for her performance at Dick Clark's New Year's Rockin' Eve, which airs on ABC. That's why she's been photographed so much recently – paps have her studio space staked out, and they're getting photos of her coming and going. Yesterday, she was seen in this ensemble – a white mask, white joggers, white sneakers, white fur and a white crocodile Hermes Birkin bag. This is one of the infamous Hermès Himalayan crocodile Birkin bags, which Vogue calls "the most expensive Birkin" in the world. The larger version, with white gold and diamonds on the hardware, retails for $432,000. It's likely that Jennifer's smaller version – which probably is NOT diamond-encrusted – likely retails for over $100K. So, you know, just a perfect little bag for when you're dropping by a studio space for sweaty rehearsals.
What's even funnier to me is that she paired her Nike socks with her Alexander McQueen oversized sneakers, which cost $540. All that with the Birkin and the fur. I love J.Lo, she's a little bit loca, as Hilaria Baldwin would say.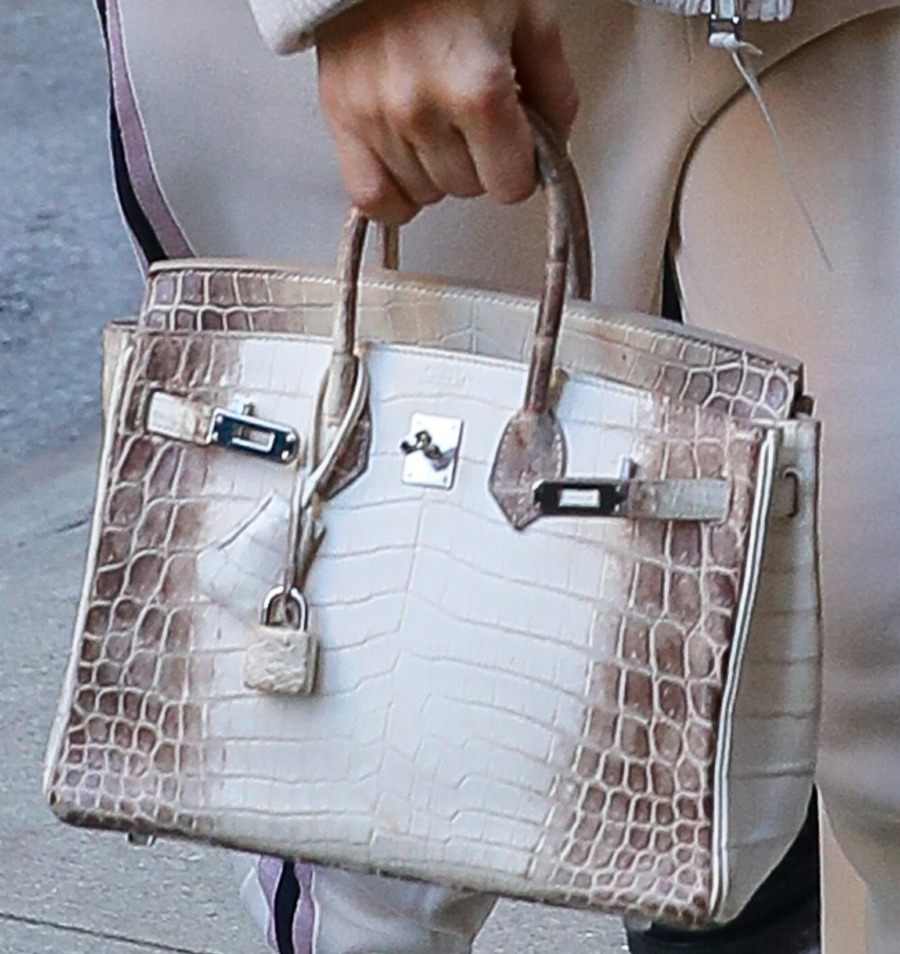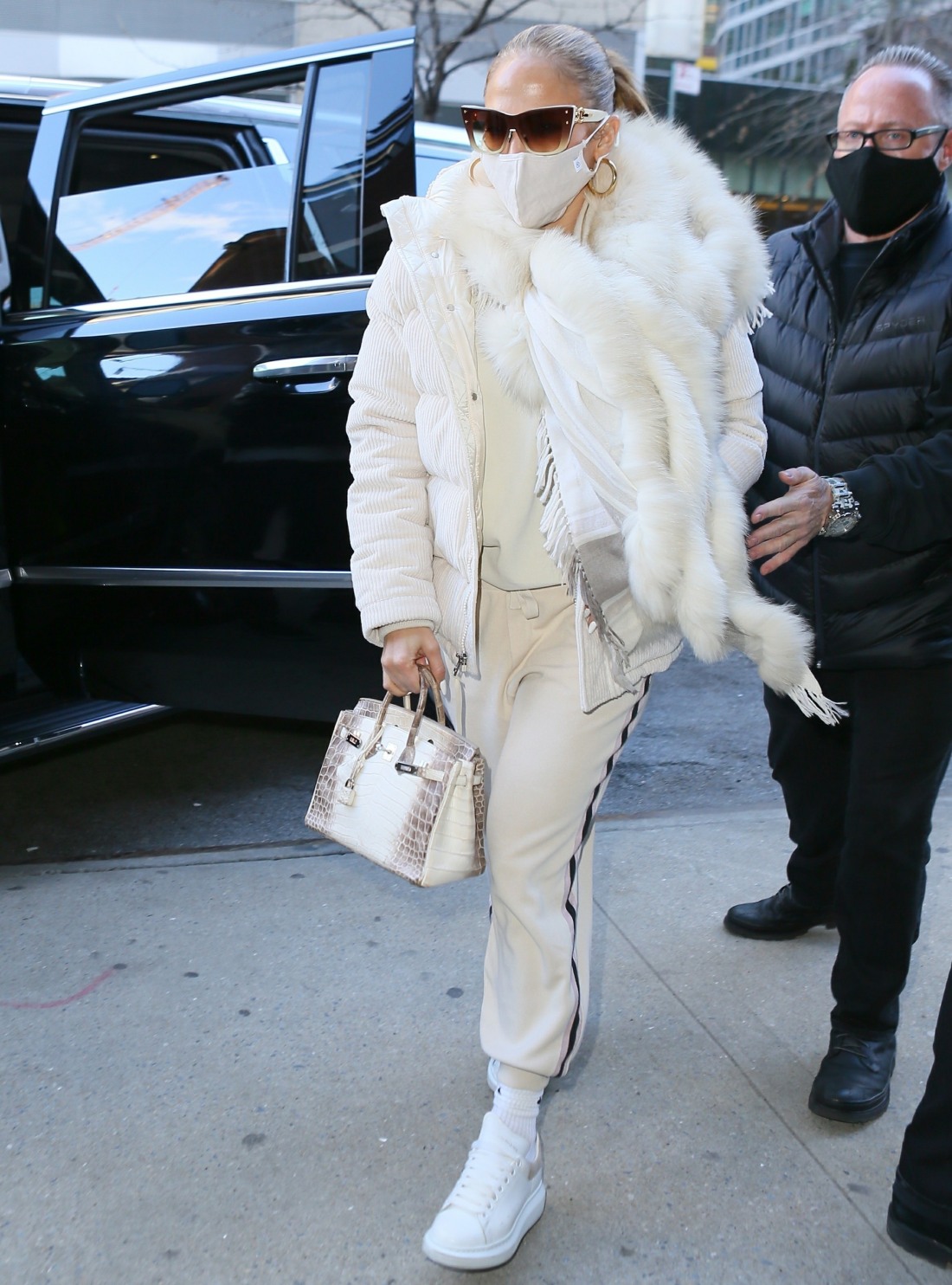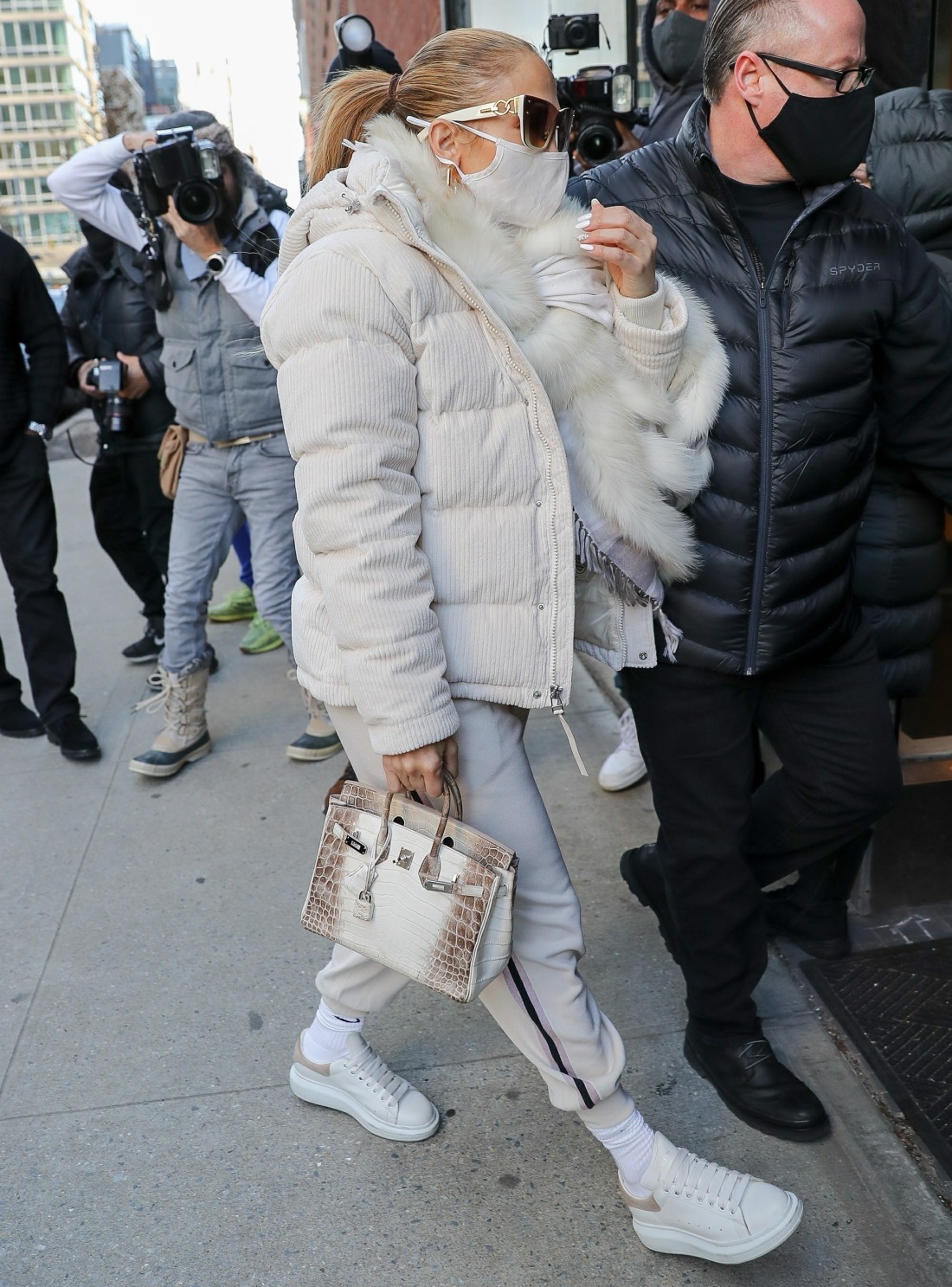 Photos courtesy of Backgrid.