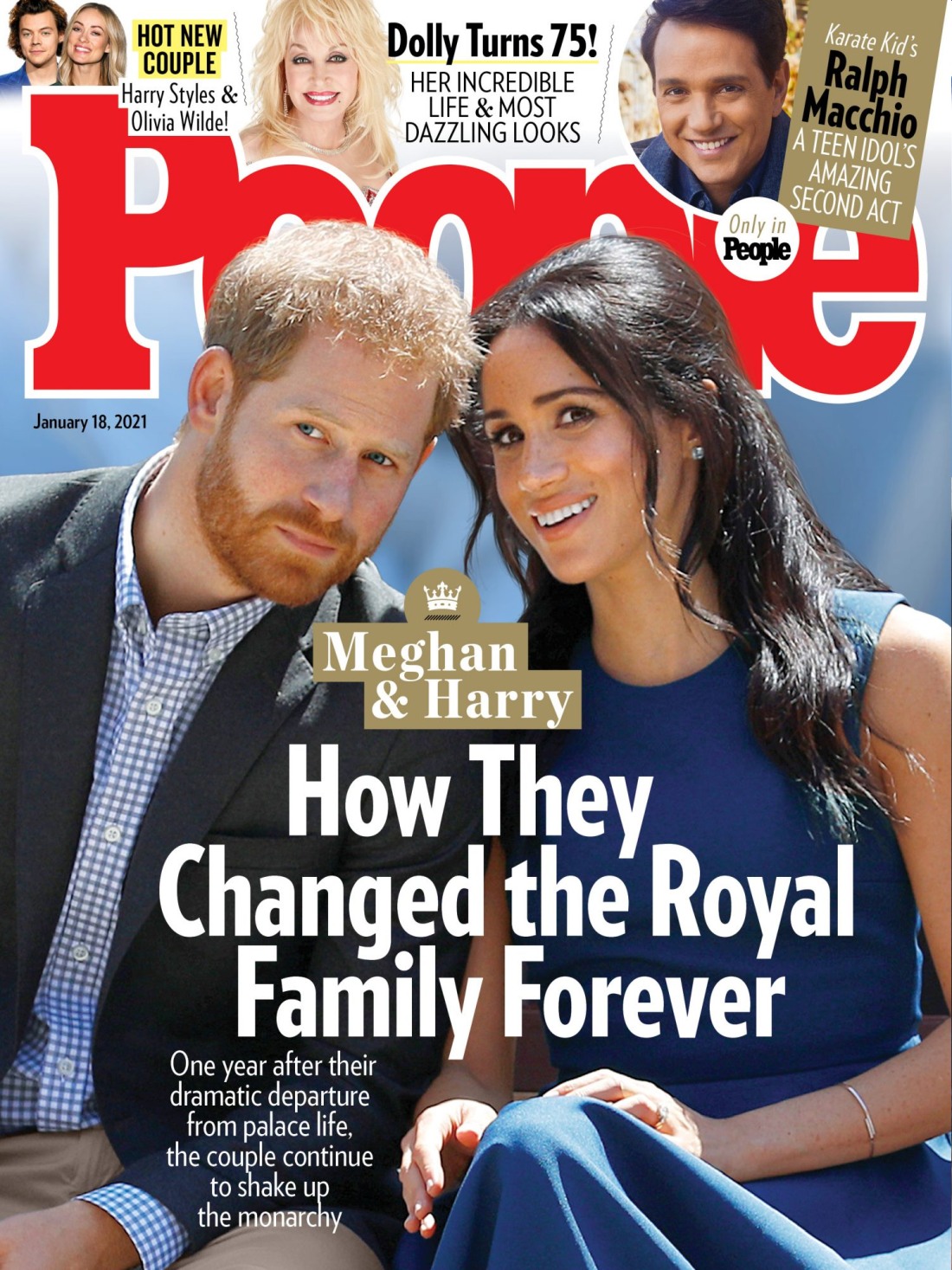 People Magazine's first cover of 2021 is the Duke and Duchess of Sussex: one year after the Sussexit announcement. How glorious! People Magazine doesn't have any statements from Meghan and Harry, but of course unnamed sources are quite talkative. This People story gets to the heart of one of the biggest reasons why everyone in the UK has collectively lost their minds about the Sussexit: Harry and Meghan don't regret leaving. Sure, maybe they would have done a few things differently, but they dreamed up a different way to live and now here they are, enjoying their lives away from that crushing pettiness.
One year ago, Meghan Markle and Prince Harry announced their decision to step away from royal duty — a departure that would change the royal family forever.

"Meghan and Harry took a huge leap of faith to embark on their new life," a source close to the couple tells PEOPLE in this week's cover story. It was a leap that would reshape not just the royal family but the monarchy too.

Harry, 36, who long felt marginalized by the role of "spare" in the line of succession—an issue that has plagued generations of royal siblings, including Queen Elizabeth's sister, Princess Margaret — "finally found a solution," says royal historian Robert Lacey, "which is essentially to get out and start a new life. To stay in the royal system is to go along with subservience to those more senior than you. He has asserted his own identity."

This "progressive new role," as the couple described it in their previous statement outlining the change — including earning their own income — offered a fresh start. "It was always their dream to be financially independent and pay their own way," says the source close to the couple. With that dream finally realized, "The year started out with a lot of excitement and anticipation," says a source close to the prince. "Harry was finally doing what he'd wanted to do for years, and to have Meghan and [19-month-old son] Archie with him was all he could have asked for."

But as the world would soon learn, nothing about 2020 went according to the plan. The couple's scheduled launch of their charitable Archewell Foundation and their intention to "balance" their time between the U.S. and the U.K. would soon be disrupted by the unforeseen chaos of the COVID-19 pandemic. When the pandemic hit just as the details of the so-called "Sandringham Summit" agreement took effect in March, it soon became clear that much of the compromise the couple had hoped to attain was not to be. But if they didn't leave the U.K. with everything they wanted, they did walk away with the biggest prize: The freedom to set their own course.

"Despite everything that has been going on this year, they don't regret their move to the U.S.," says an insider. "They love that they are able to focus on projects and causes that are important to them."
I do think that Harry and Meghan worked out several plans and that was one of the things that freaked out the Windsors too – H&M said "we'd like to be part-time royals and spend less time in the UK but still work on behalf of the crown and the British people." That was Plan A, and it was shut down by Petty Betty. So the Sussexes were like "okay cool well here's Plan B, we f–king leave and you can suck a royal lemon." And the Pettys were like "whoa whoa wait what?" And it was a leap of faith, damn it. That's why there's been so much hysteria coming from the royal commentary class – they have no frame of reference for any of this.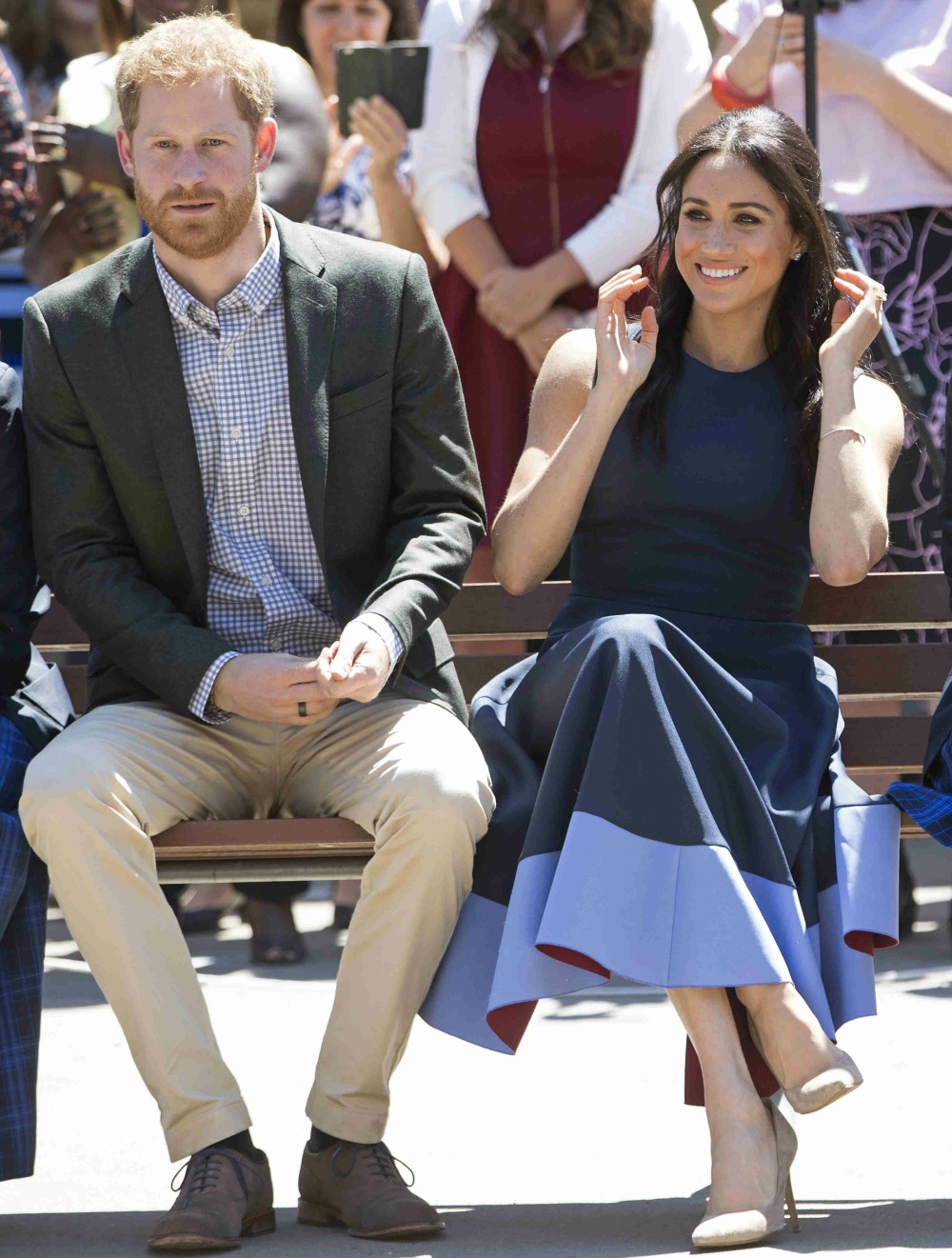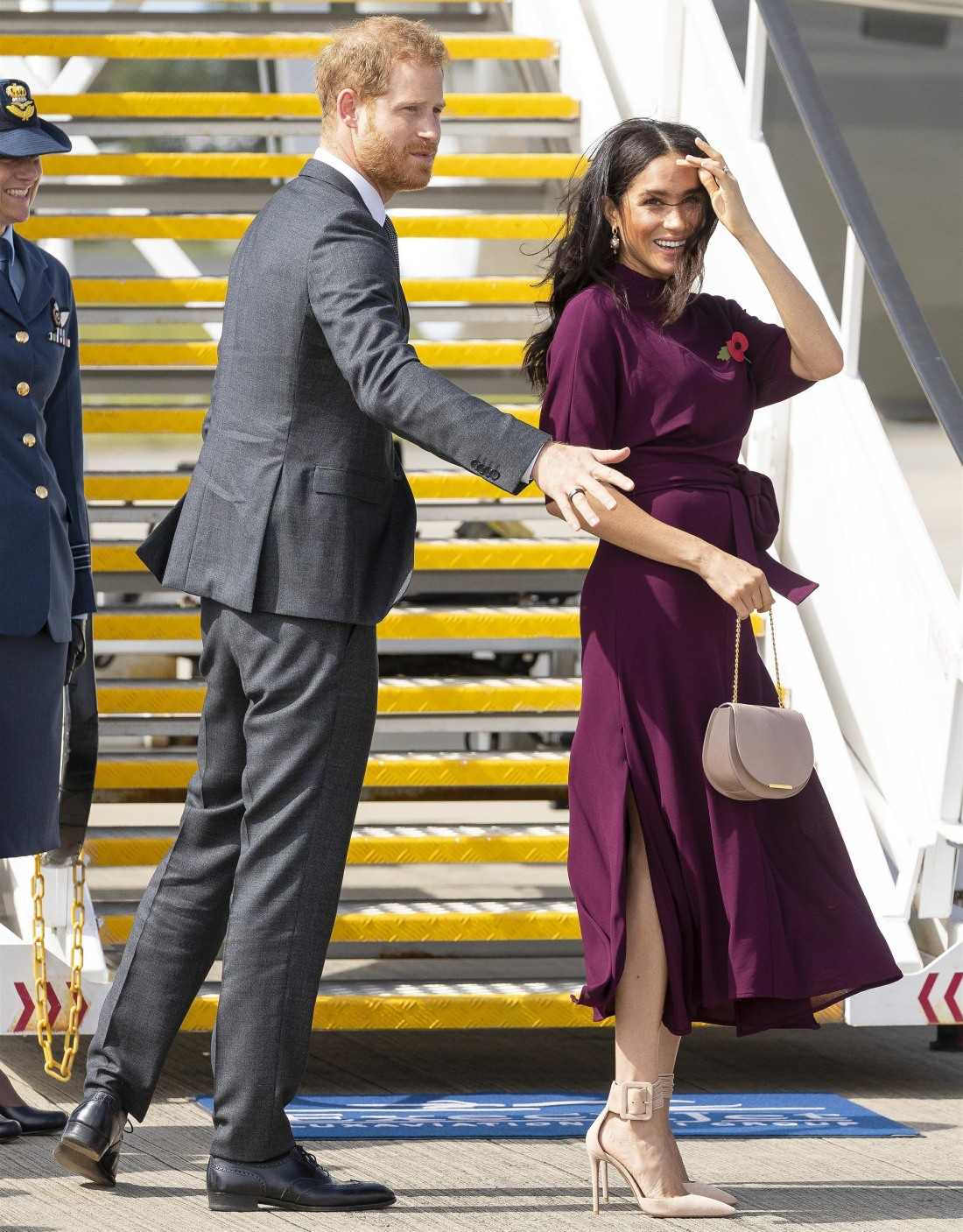 Photos courtesy of Backgrid, Avalon Red.