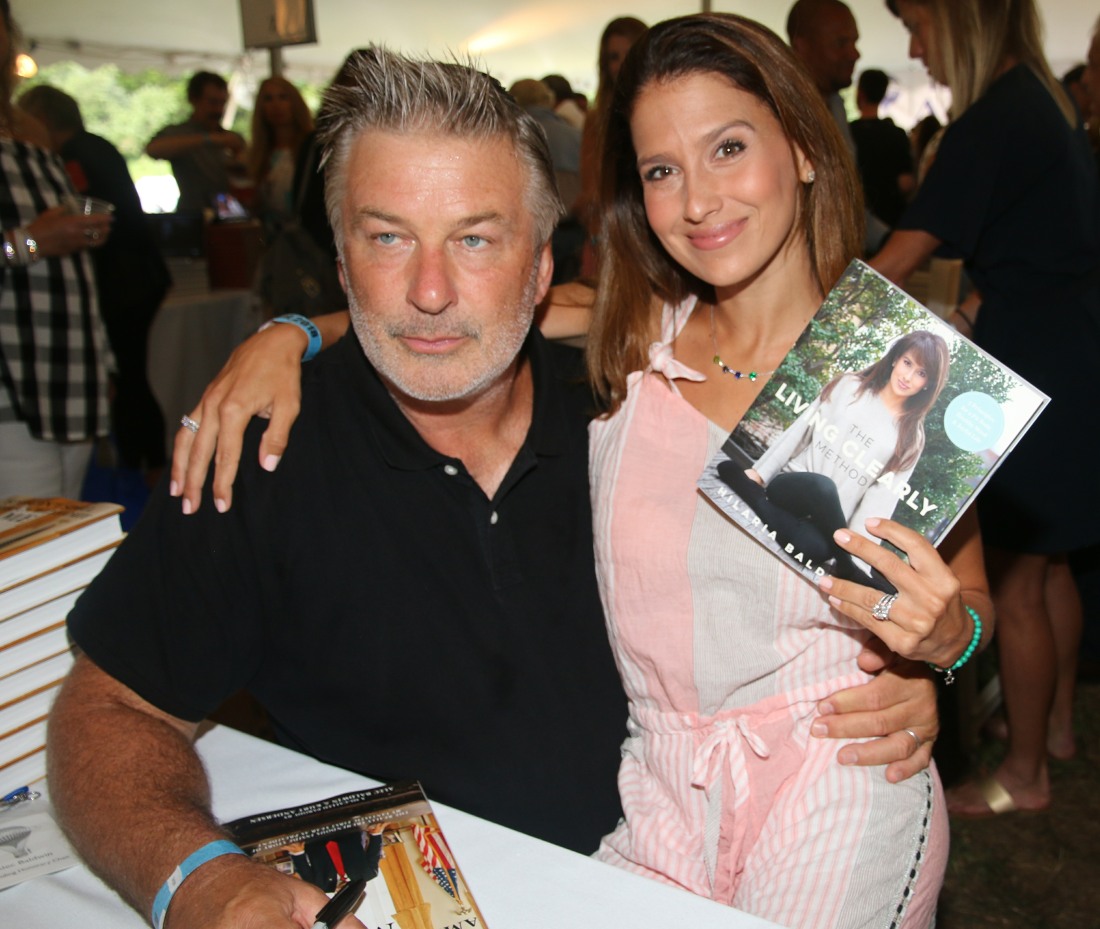 Hilaria Baldwin/Hillary Thomas lied about her background for years, faking a Spanish/pan-European accent and playing fast and loose with where she was born, how much time she spent in Spain during her childhood, and where her parents are from. Her background is very privileged – her parents were wealthy American professionals who lived in a posh home in Boston. The family was so wealthy, they could vacation in Spain several times during Hillary's childhood, and when her parents retired, they sold their Beacon Hill home and moved to Mallorca, Spain. That happened when Hillary was 28 years old. Hillary has already given one terrible interview to the NY Times where she tried to play off her grift as simply a misunderstanding which she could not get into because of "boundaries." LOL. And now this: the Baldwins' publicist was sent to Entertainment Tonight.
Alec Baldwin and his wife, Hilaria Baldwin, are doing their best to deal with the recent uproar over her heritage.

A source tells ET that the couple and their family are "very upset" that Hilaria's identity and background "are being questioned," following social media claims that she has exaggerated her connection to Spain. The Baldwins are parents to five kids, Carmen, 7, Rafael, 5, Leonardo, 4, Romeo, 2, and Eduardo, 3 months.

"Hilaria is such a soft-spoken, kind, caring and loving person, and the harassment and hate that she has been receiving on social media has been a lot for her," the source says, adding that the controversy has "deeply affected" her and her family.

"Alec has always known that Hilaria is from Boston," notes the source. "Alec unconditionally supports and loves Hilaria in whatever she does and this situation has been no exception. They are focused on taking care of their small five children and being there for each other as a family."

While the source claims Alec always knew Hilaria was originally from Boston (she tweeted in 2012 that she was born in Boston), the actor said during David Letterman's late-night talk show in 2013 that his wife was from Spain. "My wife is from Spain," Alec said at the time, impersonating his wife talking on the phone with an accent. "I don't mean to be racist when I put that accent on, by the way."
I do think Alec knew that Hillary was lying, but I'm still very curious about when he discovered it. I feel like he probably bought her fake "exoticism" and during their courtship, she put on a big show with the accent and Spanish references. But surely, the jig was up by their wedding? Like, as soon as he met her parents, I'm assuming her lies began to unravel? LOL. And imagine Hillary standing up there at St. Patrick's Cathedral, with her parents in the pews, putting on that fake accent and waving her Spanish fan. Lolz. As for Hillary's attempt to flip this around and act like she's being victimized… I mean… come on. I'm not saying you should write sh-tty comments on Hillary's Instagram, of course not. I hate that. But this woman is a delusional grifter who lied about her identity for years and she's a compulsive social media oversharer, so it is what it is. The truth is, this woman isn't sorry, and she's going to continue to try to con her way out of repercussions and she'll continue to exploit her children along the way.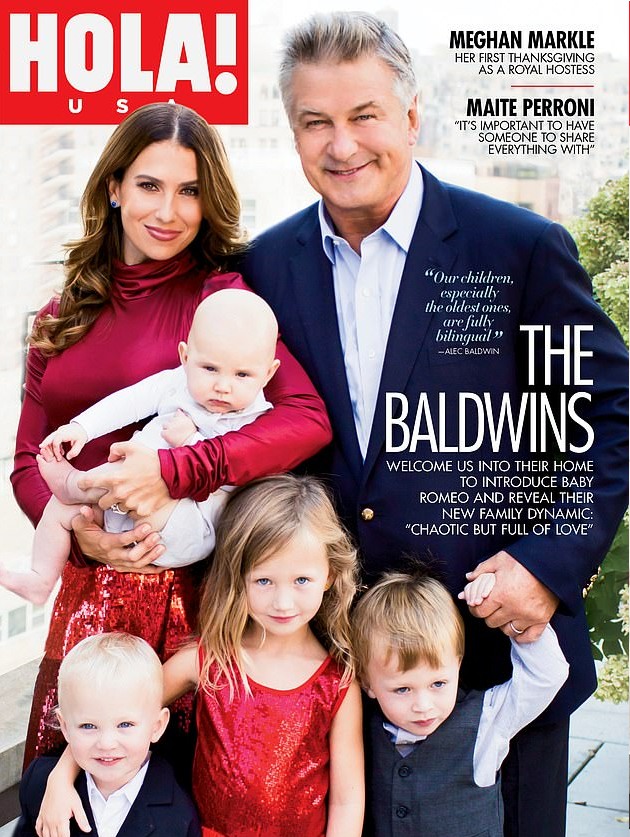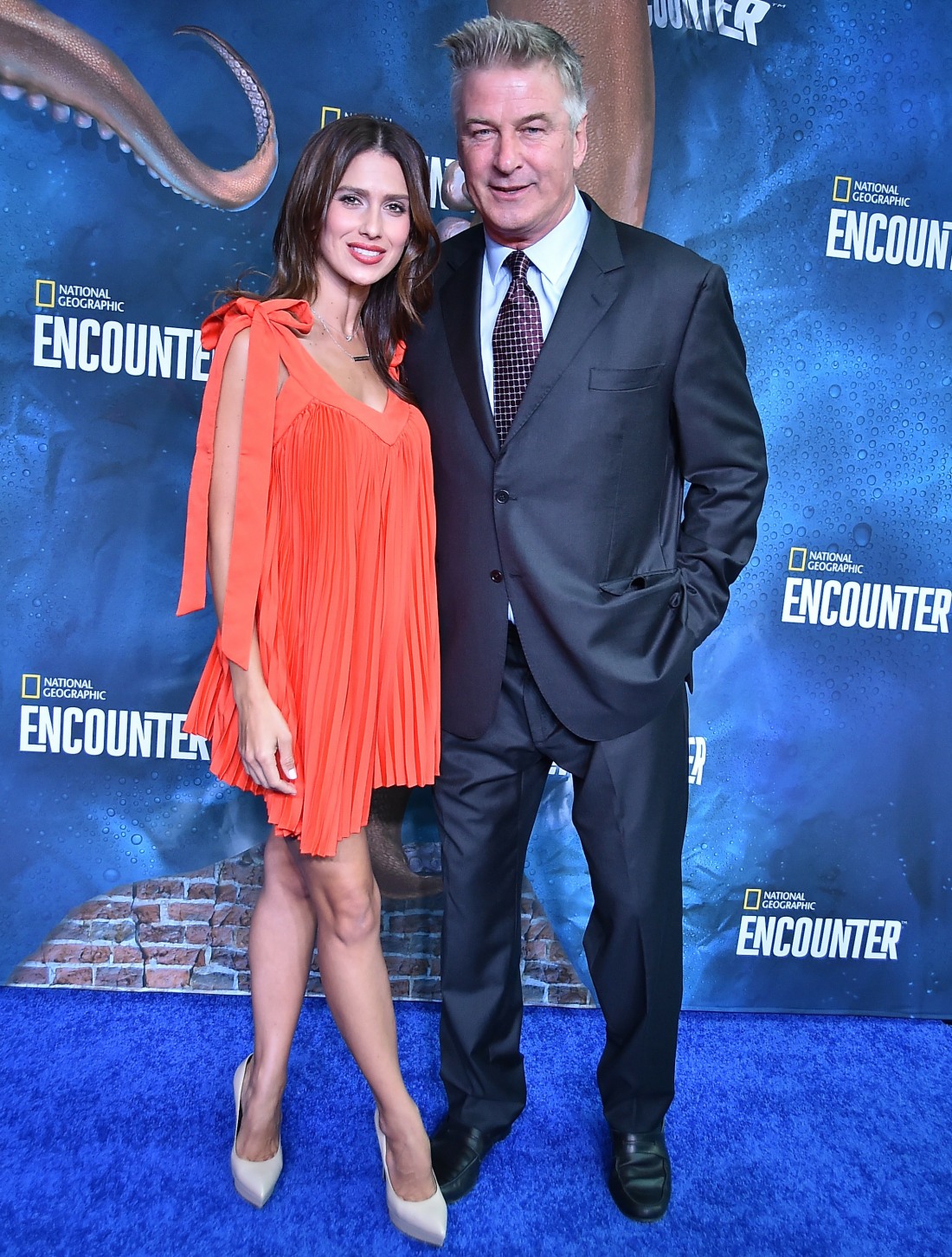 Photos courtesy of Avalon Red, WENN.