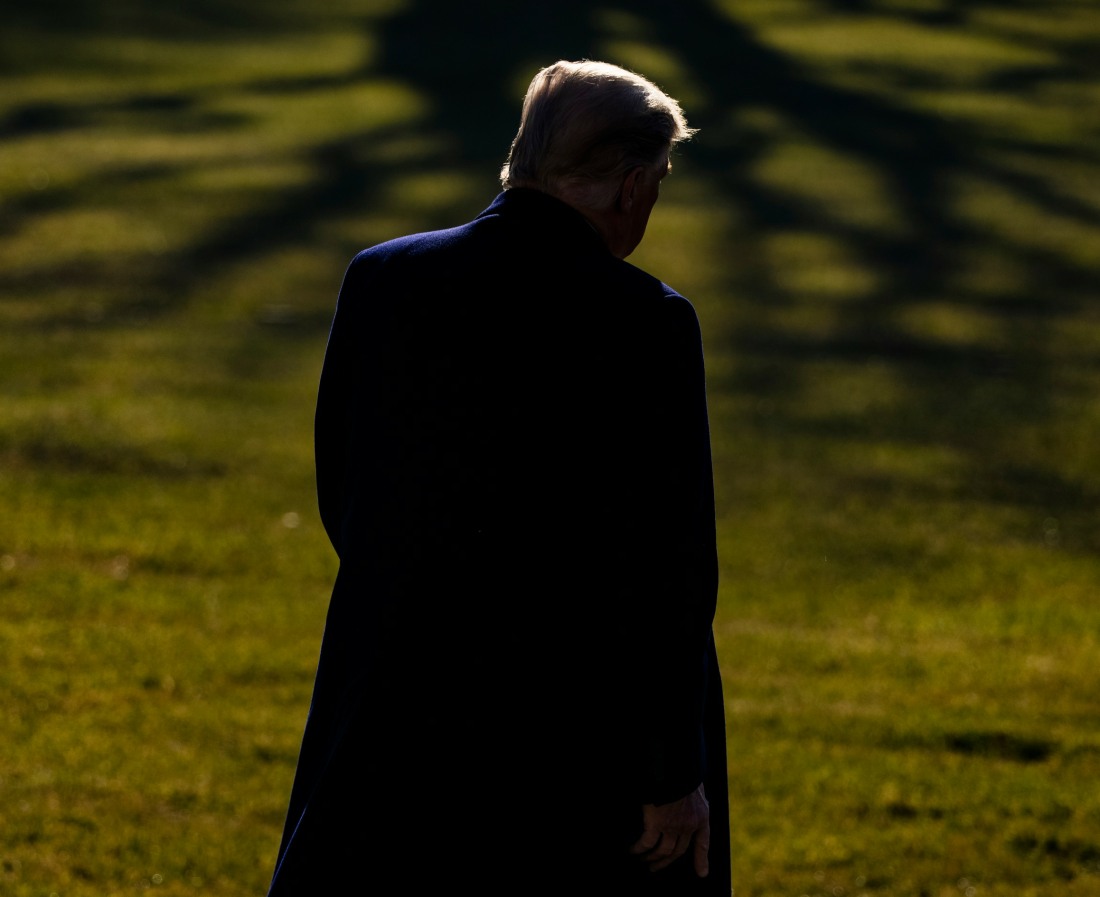 Before the House of Representatives voted on impeachment yesterday, I was letting my mind wander about all of the other criminal, deplorable, inappropriate and disgusting things Donald Trump has done over the past five years. It's remarkable that he's only been impeached twice. Not to be a bummer! Most of those crimes were committed well within the statutes of limitations, so fingers crossed that he's charged with a lot of that sh-t.
So, to sum up: Donald Trump was impeached for a second time. He was re-impeached. The Sequel Impeachment. Impeachment Deux. Dos Impeachments, as Hilaria Baldwin would say. Trump is the only president to be impeached twice. The second impeachment was for Donald Trump's incitement of a violent insurrection on the Capitol, both verbally (in a speech to the Stop the Steal rally) and in writing (all of those threatening tweets). At the end of the day, 10 Republicans joined the Democrats to impeach, putting the vote at 232-197. 232 was also the number of Electoral College votes Trump received. *cough* Here are some of the short statements made by House members:
And here's how it ended:
The vote to impeach passed the Democratic-controlled House 232 to 197, with 10 Republicans voting against the president. pic.twitter.com/NnzsGJJGCT

— MSNBC (@MSNBC) January 13, 2021
Of course there were dingbats, wingnuts and idiots among the 197 Republicans with Stockholm Syndrome, who actually stood up and cast their vote to reject the second impeachment, because they're not sure if Trump actually did incite a mob of terrorists to attack the Capitol just minutes after his speech. But what about Madonna saying words? Not even that. So, yeah, I'm not going to give those dumbasses any breath.
As for what's next… President (elect) Biden has made it clear to his former Senate colleagues and to Speaker Pelosi that he definitely believes that articles of impeachment should proceed to the Senate trial, but he wants it to happen on his watch, during his presidency. Considering the Senate is adjourned until the 19th, that's what will happen. Mitch McConnell has told the press that the Senate trial will not start until next week.
McConnell also said that we/they should spend the final week of the Trump era "completely focused on facilitating a safe inauguration and an orderly transfer of power." Which… I agree? I have to think that the national security and domestic terrorism briefings Congress has been receiving have scared the bejesus out of them. There is a very real fear that white supremacist terrorists are going to attack all 50 state capitols, federal buildings and everything in Washington DC. Stay safe, everybody.
Look at the protection Speaker Pelosi is rolling with these days. And someone got her Speaker's podium back!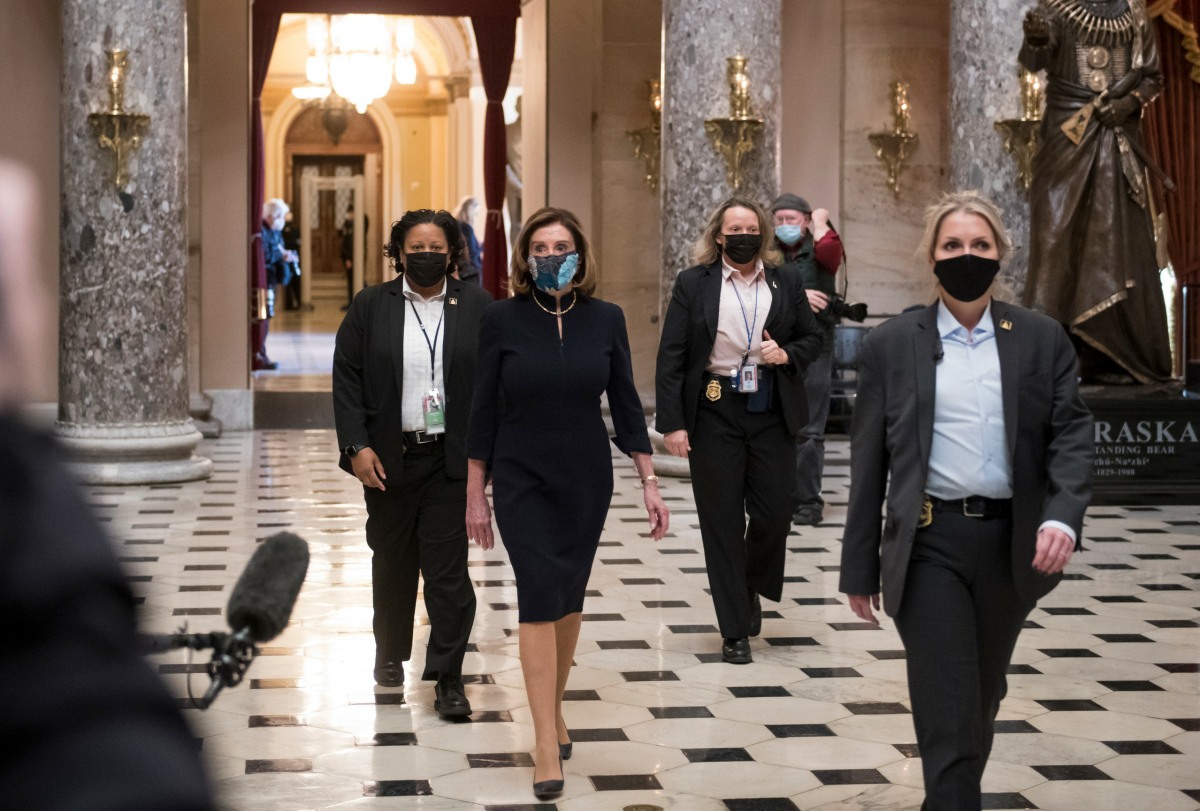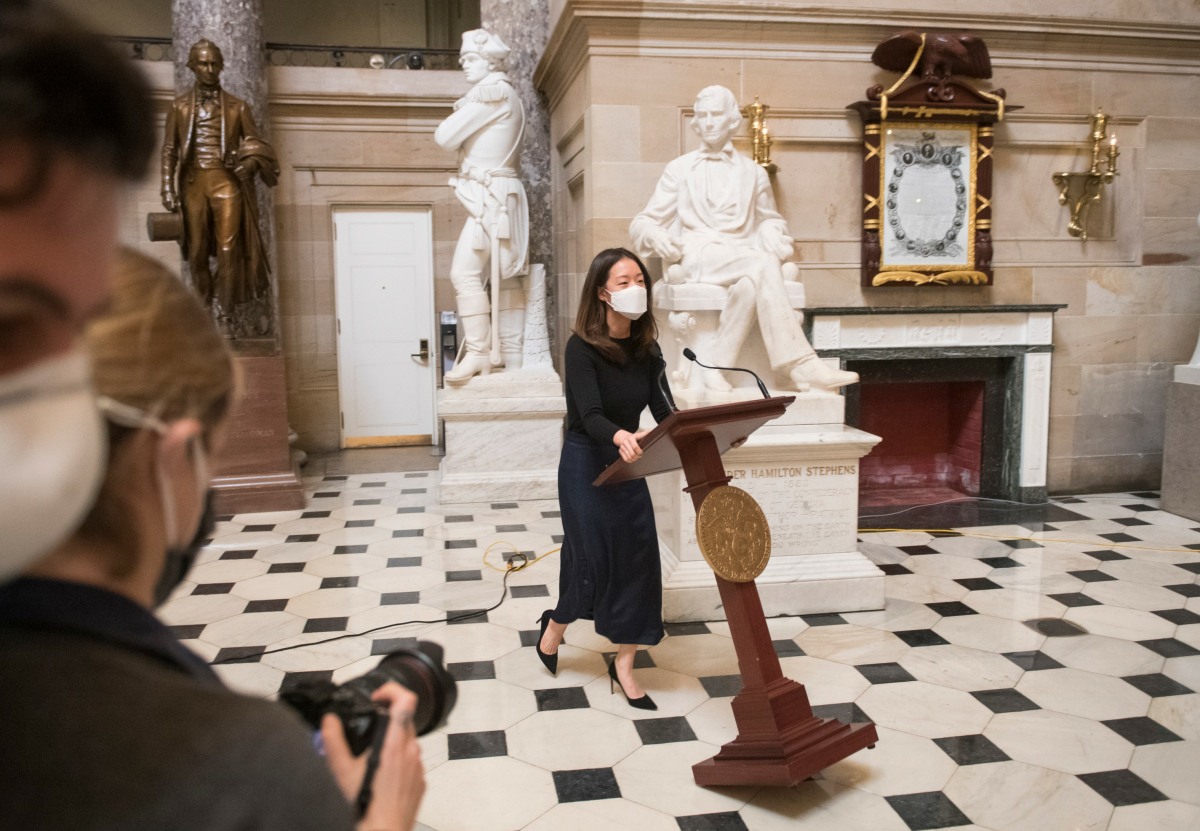 Photos courtesy of Avalon Red.