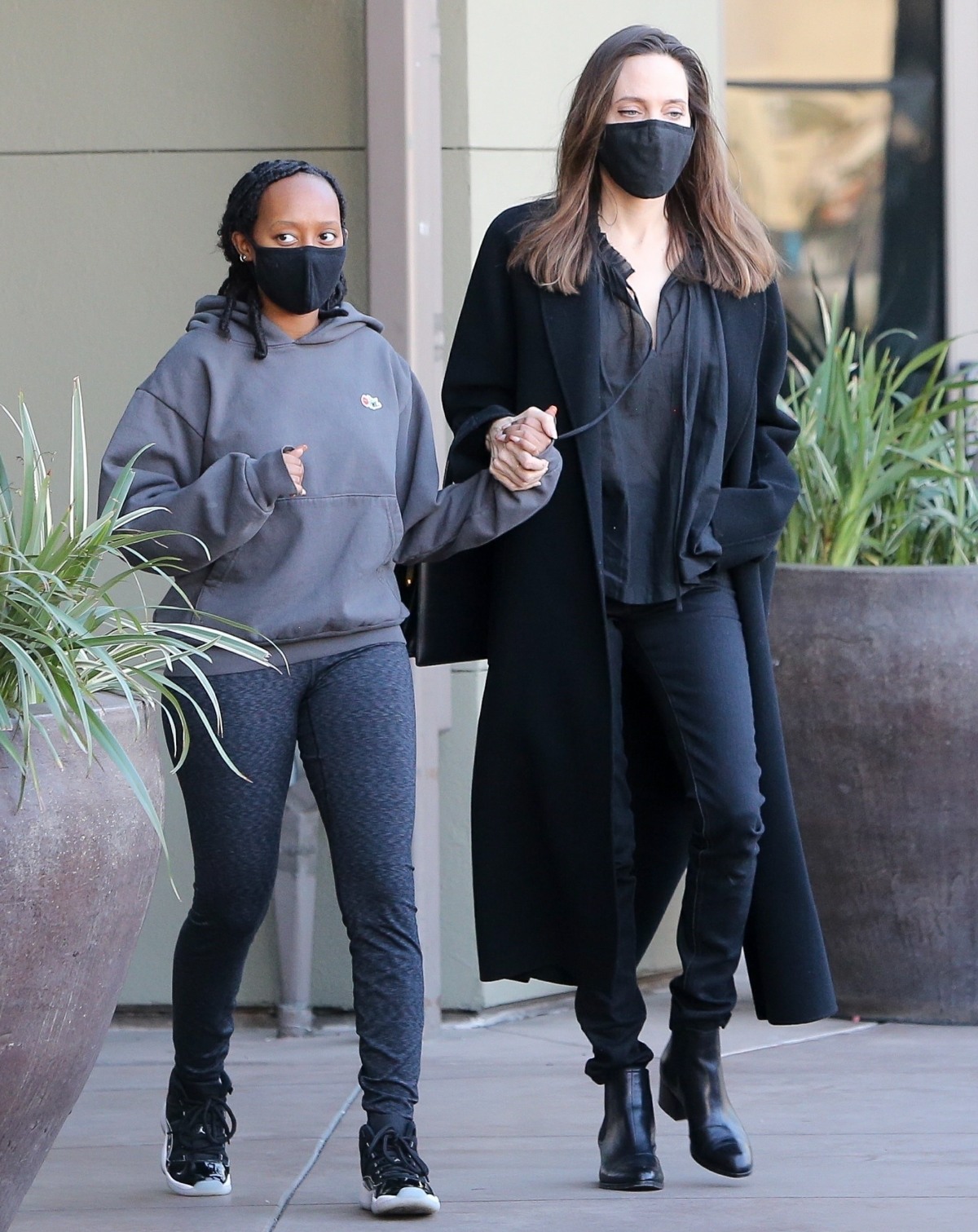 For much of the past year, Angelina Jolie has been in lockdown in LA. Jolie is famously infected with wanderlust, so I imagine it's been difficult for her to stay in one place for months on end, without even being able to visit refugee camps. She's been home-schooling her younger kids, doing Zoom calls with Time Magazine and writing. As it turns out, she's also been shopping with some regularity. Perhaps supporting the local economy in LA. These photos are of Angelina and Zahara, who just turned 16 years old on January 8th. I can't believe it! I remember when all of Angelina's kids were babies and now she's got one kid in college (Maddox) and Zahara is 16! And Pax is 17! Crazy.
Anyway, Angelina loves to take her kids shopping and it's not like they're regulars on Rodeo Drive or anything. She's always taken the kids shopping at art supply stores and regular shops. She and Zahara were seen exiting a Target, for goodness sake. Also: I've always thought that Zahara was more fashionable than her mom, but it looks like Angelina has been doing some online shopping or something. Her outfit is pretty chic, while Zahara is just in regular old athleisure.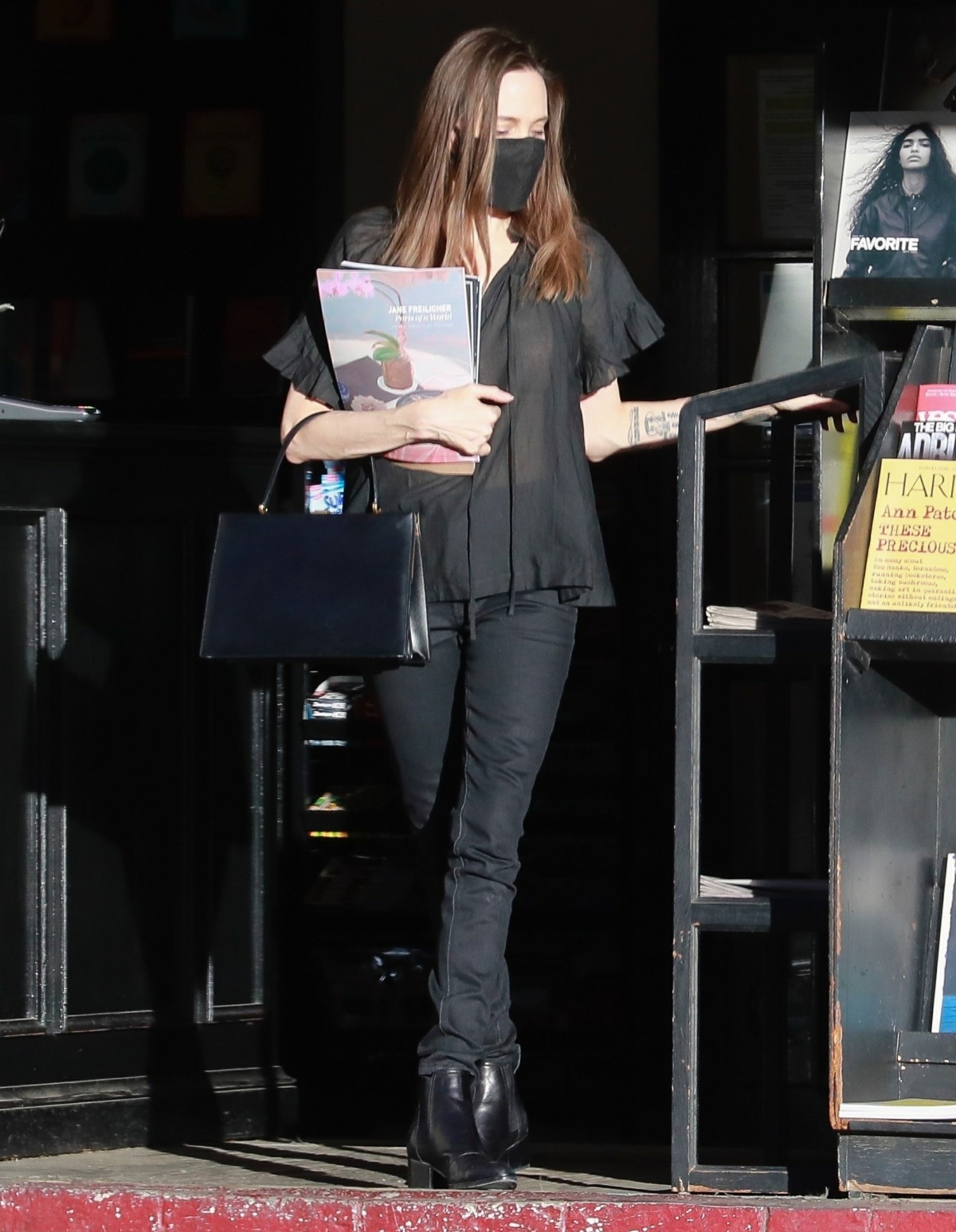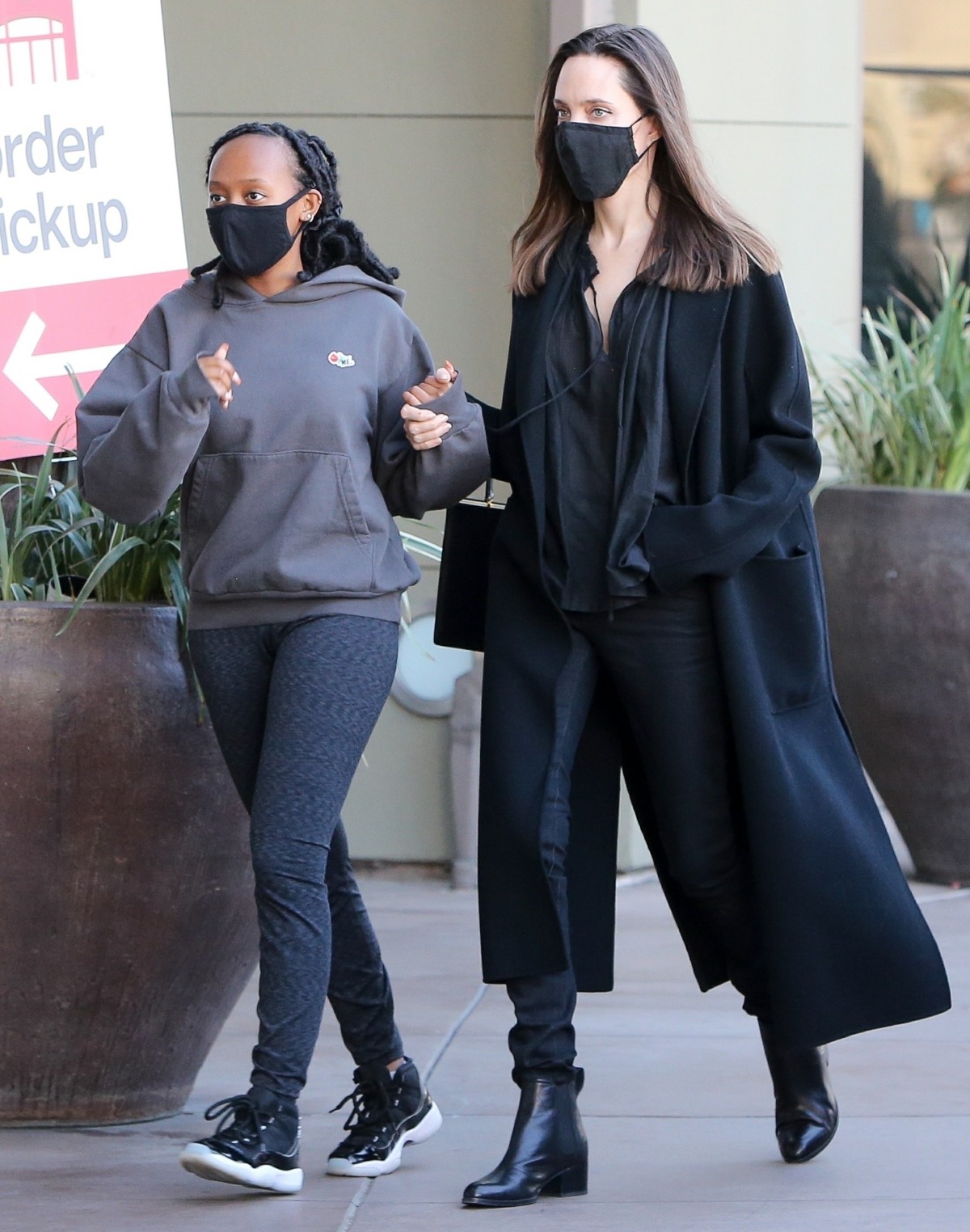 I also missed these photos of Angelina out shopping at an Ethiopian boutique in LA on the 8th. Many believe that she was picking up some stuff for Zahara for her birthday. Zahara was on that shopping excursion too, as was… Shiloh? Is that Shiloh or is that Vivienne? When they're wearing masks, I can't tell. I think it's Shiloh, maybe.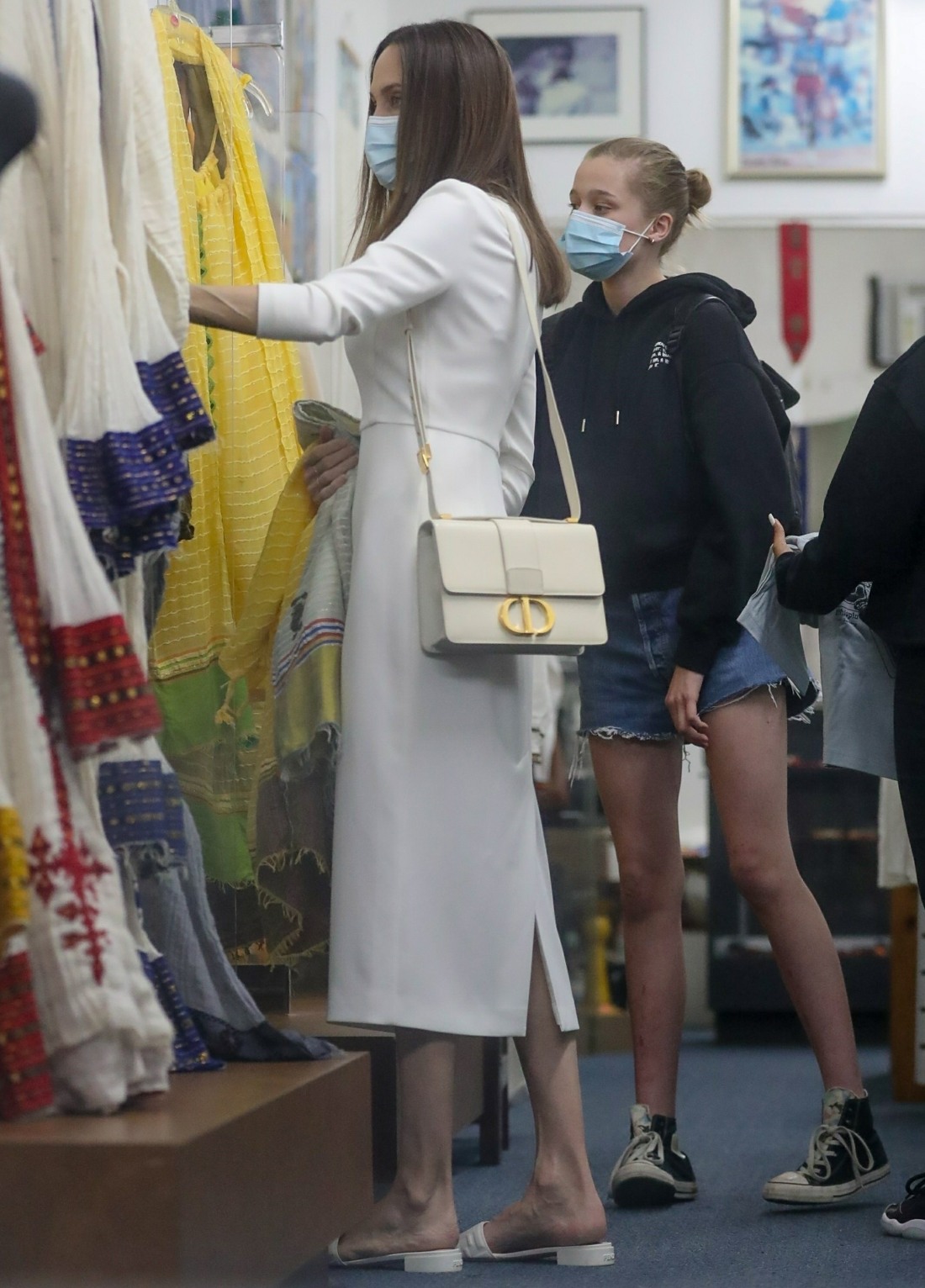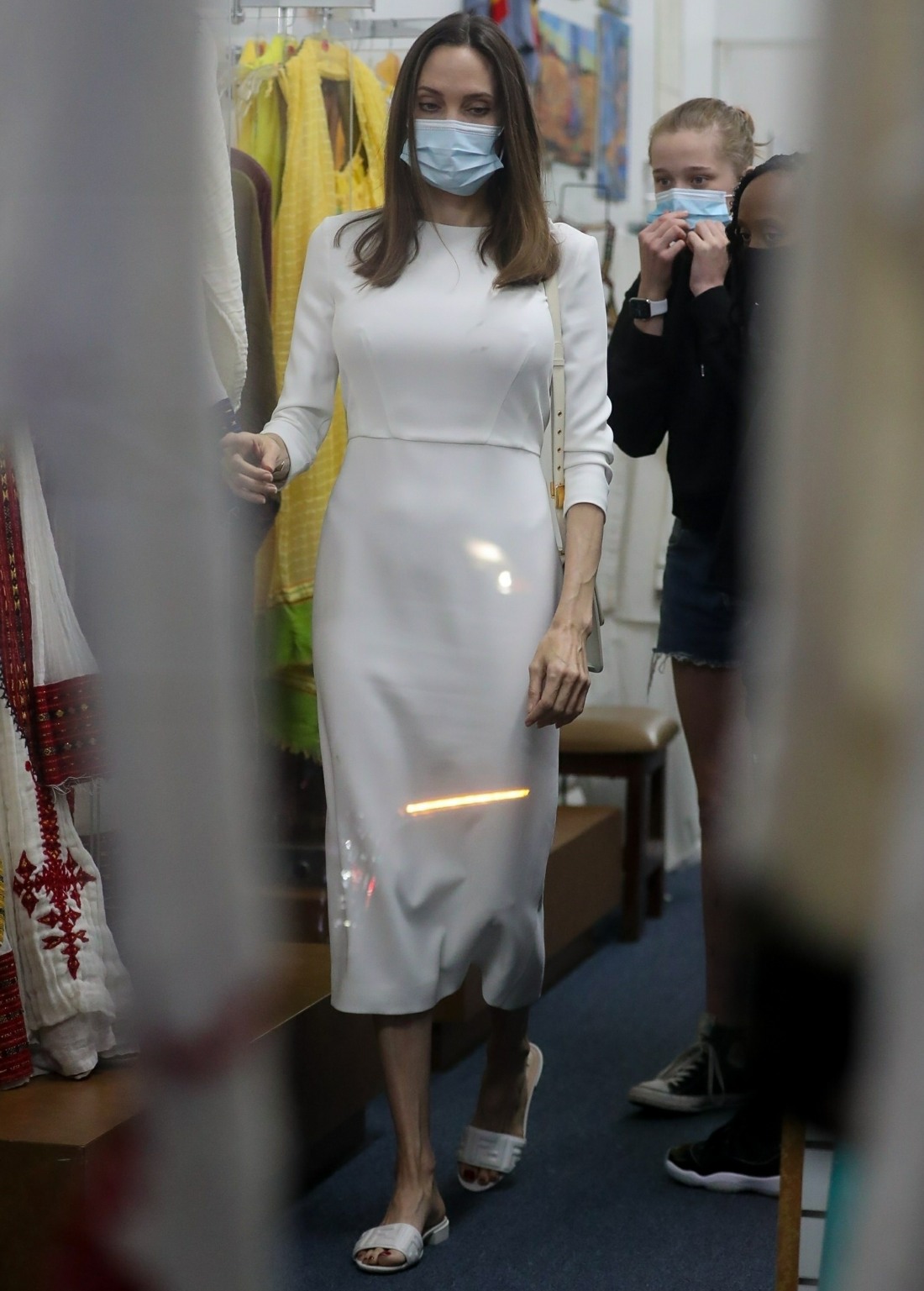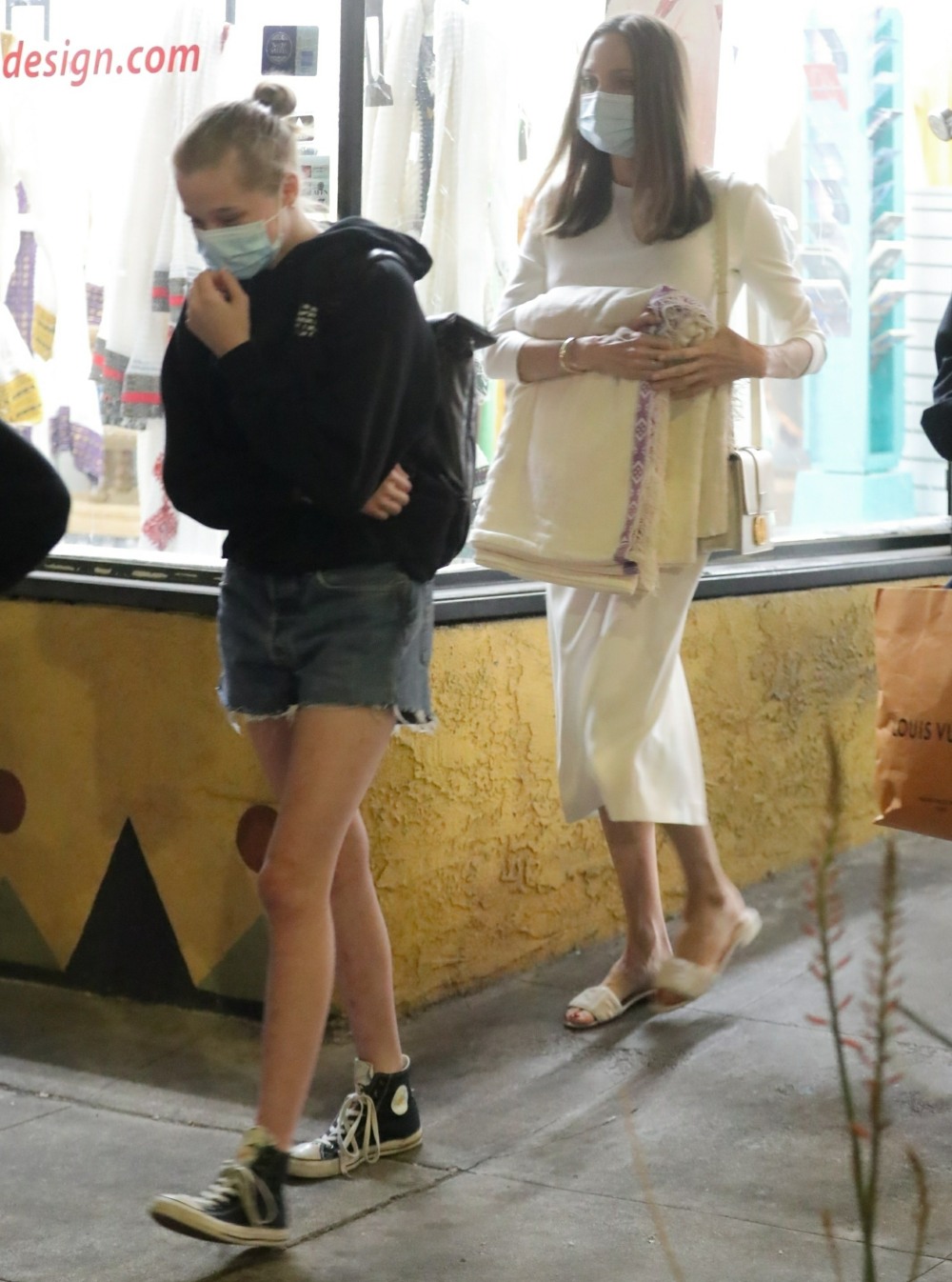 Photos courtesy of Backgrid.