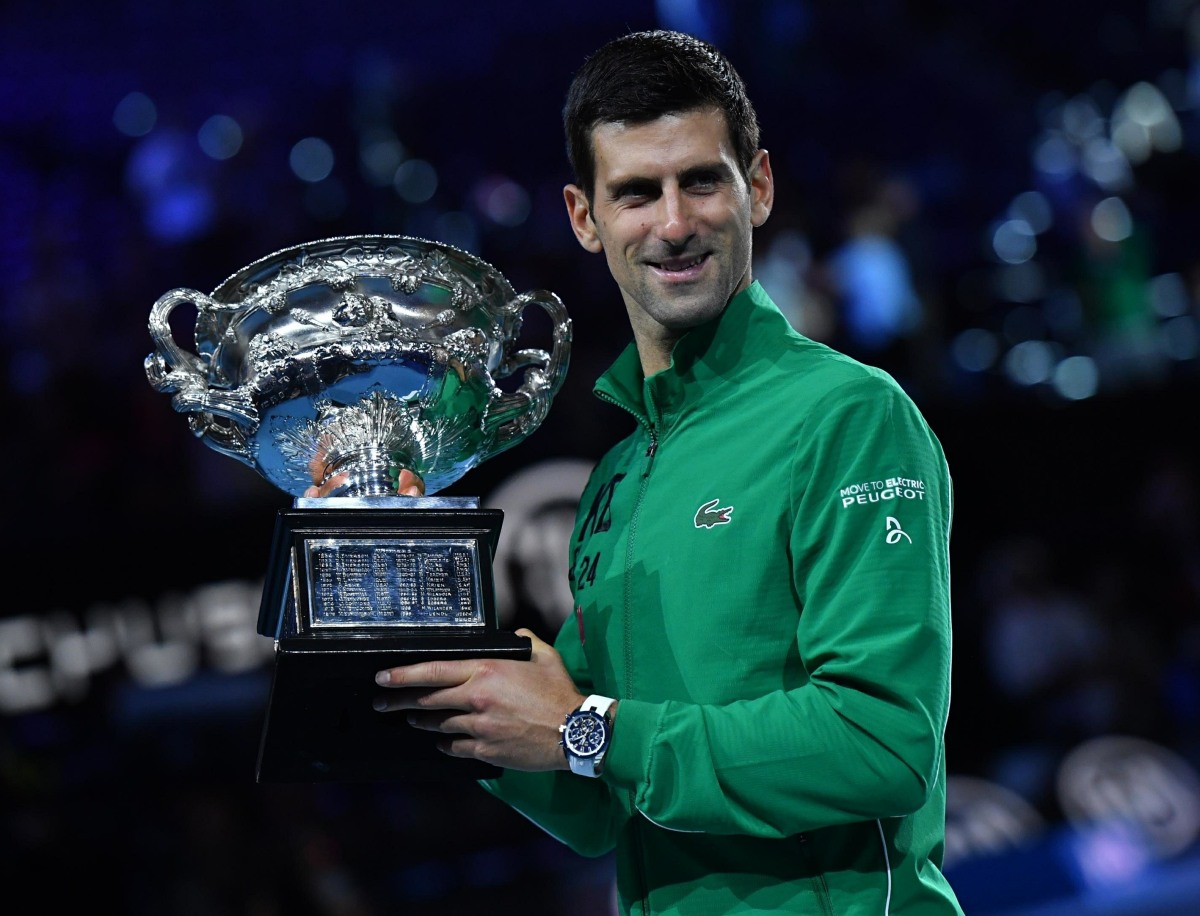 In any other year, I would be half-dead with sleeplessness during the last weeks of January because of the Australian Open. Ordinarily, the AO starts in mid-January and goes on for two weeks. Because of the pandemic and the logistics of it all, the AO got pushed back three weeks, and it's now scheduled to begin on February 8th. Part of the deal that Tennis Australia CEO Craig Tiley made with the Australian government is that the AO would get pushed back, that all players and their limited teams would quarantine for two weeks in specific hotels (a "bubble" situation like they did in NYC for the US Open) and that instead of spreading out the pre-AO tournaments around various cities in Australia, players would get their pre-AO matches in tournaments hosted on-site in Melbourne, on the AO courts, or in Adelaide, which is where many top players will be playing an exhibition-style event on the week of Feb. 1st.
For months now, Australians have made tons of sacrifices to get their coronavirus infection rate down to zero. Leading up to the invasion of tennis players, the country had zero new infections for days/weeks. Australia did this through strict travel restrictions, mask mandates and by taking the pandemic very seriously (unlike other countries, including the US). Since the AO-chartered planes arrived in Melbourne last week, there have been almost a dozen positive corona tests, all from players or their support staff. So the Australian government implemented even stricter quarantine rules for the visiting players who traveled with covid-positive people – they would not be allowed to leave their hotel rooms even to move around in the bubble. They would be under strict 24-7 quarantine for two full weeks. That affected about 75 players & their support staff.
The amount of whining from these professional athletes has been extraordinary. They have complained about the food. They have complained about the restrictions. They have complained about the lack of practice time, if they're in the stricter lockdowns. And so Novak Djokovic, the #1 player in the world, decided to send a letter requesting all kind of dumb sh-t. This is the same Novaxx Djocovid who literally hosted "Adria Tour" superspreader events last spring which left many players and tennis fans infected, including Novak himself.
Novak Djokovic has reportedly sent a series of demands to Australian Open boss Craig Tiley after a further 25 players were forced into hard quarantine on Sunday. A total of 72 players arriving for the Australian Open will be confined to their hotel rooms for the next 14 days after three chartered flights returned five positive COVID-19 cases. A fifth person, who had flown into Melbourne on an Australian Open charter flight from Doha, tested positive on Sunday night after arriving on Saturday.

It means three Australian Open charter flights have now brought in passengers who later tested positive, following infections on planes from Los Angeles and Abu Dhabi. A number of players have hit out at the conditions they are faced with for the next 14 days, unable to train or see their coaches in preparation for the first tennis grand slam of the year. That has prompted men's World No.1 Djokovic – the former head of the ATP Player Council – to reportedly send a letter to officials calling for changes.

According to Spanish journalist Fernando Murciego, Djokovic has called for the following changes: Fitness and training material in all rooms; Decent food, according to the level of the tournament and from an elite athlete; Reduce the days of isolation for the 72 isolated players, carrying out more tests that confirm that all are negative; Permission to visit your coach or physical trainer, as long as both have passed the PCR; If the previous proposal has the green light, that both the player and his coach are on the same floor of the hotel; Move as many players as possible to private houses with a court to train.
As you can imagine, Djoko is being blasted from Melbourne to Perth for his tone-deaf demands. This is a man who has made a slew of anti-vaccine and anti-science statements just in the past year, who hosted multiple superspreader events (and refused to take responsibility for it) and who has never met a pandemic restriction he didn't break. Obviously, the Australian government is like "NO, STFU." But the whole thing is becoming a huge situation and it's honestly hurting the sport. Why are people so f–king tone deaf?
The tone of the coverage down under… #AusOpenpic.twitter.com/vDrHKaGw2K

— Ben Rothenberg (@BenRothenberg) January 18, 2021
"There's no special treatment here… because the virus doesn't treat you specially" — @DanielAndrewsMP addresses tennis players who are complaining about COVID-19 quarantine ahead of the Australian Open. pic.twitter.com/eyciPO7On8

— Wade Shipard (@wadeshipard) January 17, 2021
The front page of Tuesday's The West Australian. pic.twitter.com/h3uFCWij2r

— The West Australian (@westaustralian) January 18, 2021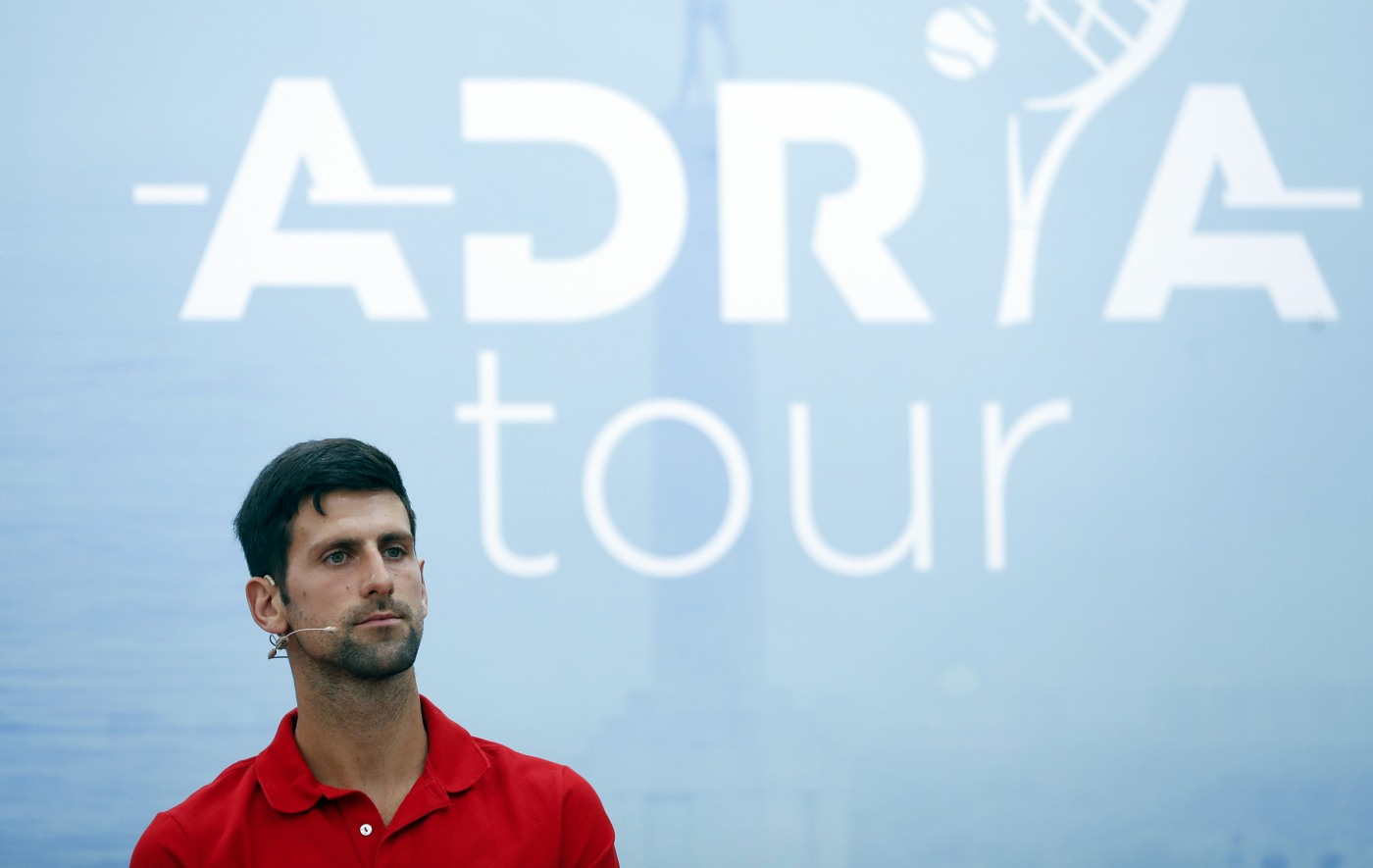 Photos courtesy of Avalon Red, Backgrid.