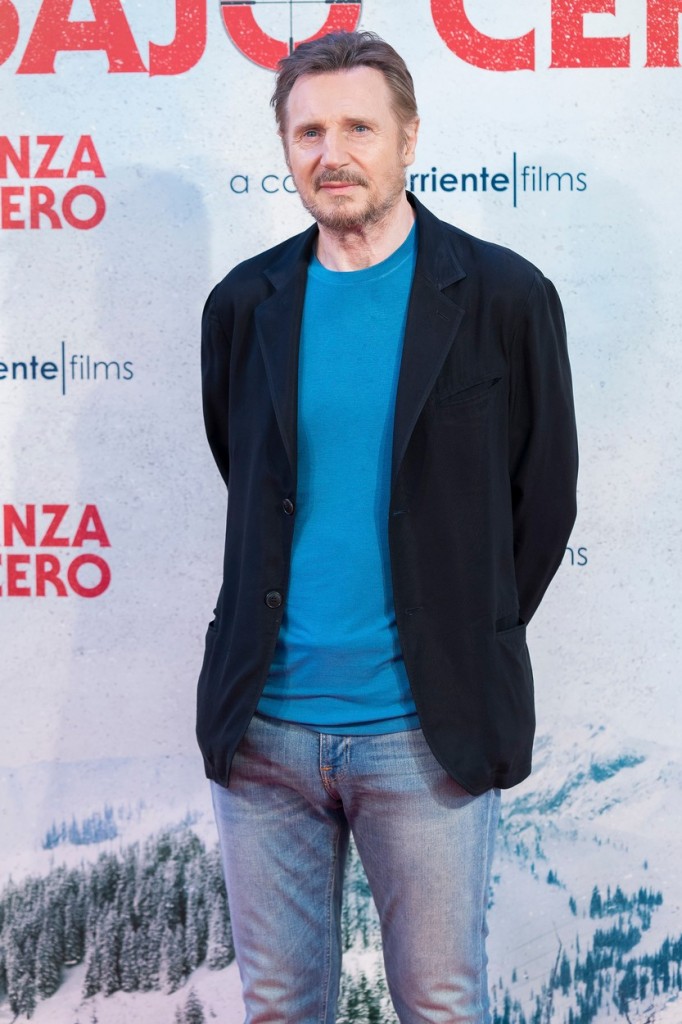 Liam Neeson is 68 years old. He's in great shape and despite being almost 70, he's still enjoying a lucrative career as an action star. Not many can say that and, of course, none that can are women. But Liam says he's hanging up his action shoes because he's just getting too gosh-darned old. Well, he'll stop after he finishes the last couple of scripts he has left to film. Then he'll be done, for real… probably.
Liam Neeson may soon be retiring his very particular set of skills. Following 2008′s Taken, the actor experienced a career renaissance playing variations of the hardened hero seeking justice his own way, from Non-Stop to Cold Pursuit to this year's The Marksman. But Neeson says an end to his action film days is in sight.

"Oh, yeah. I think so," he tells ET's Lauren Zima. "I'm 68 and a half. 69 this year. There's a couple more I'm going to do this year — hopefully, COVID allowing us — there's a couple in the pipeline and, then I think that will probably be it. Well, unless I'm on a Zimmer frame or something."

The Marksman casts Neeson as an ex-Marine turned reclusive rancher who must protect an 11-year-old boy from drug cartel assassins. "I love doing 'em. I love beating up guys half my age," he says, though he admits he had something of a revelation while filming his next flick, Blacklight.

"I've just finished one in Australia and I had a fight scene with a kid — lovely, sweet actor called Taylor — and halfway through the fight I looked up, I was breathless and it didn't cost him a cent, and I said, 'Taylor, what age are you?' He said, '25.'" Neeson laughs, "I said, 'That's the age of my eldest son!'"
I don't really watch action films. I have nothing against them, they just aren't my go-to. So I had to hop on IMDb to see what the last Liam Neeson film I'd seen was and sure enough, the only films of his I've seen in the last 10 years were Widows and Men in Black: International (not counting The Lego Movie, in which he was a voice talent). I liked him in both those films, and the MiB sequel was crap with a capital C, so I guess I can see why he keeps getting hired for those roles. But it is a bit much to accept that Liam is out there believably beating up 25-year-olds. I could see an older man outwitting his younger opponent, but sheer brute force? Come on.
Later in the article, it talks about fans telling Liam they want him to reprise his Zeus role from Clash of the Titans to become a part of the Wonder Woman franchise. Liam, who had to admit he'd never seen Wonder Woman, didn't realize she was Zeus' daughter and jokingly said he'd call his agent. At least I hope he was joking, we really don't need that crossover. What I do know is that when I was looking through his IMDb, I noticed Liam's next announced project is to play Philip Marlow in a project currently called Marlowe. This would be a fantastic departure for him and a role I could absolutely see him sliding into. Marlowe is still rough and tumble, but he's fallible and road worn. He mixes smarts with grit, not necessarily bronze. I love Raymond Chandler and honestly, Liam's a good successor to Humphrey Bogart. It'd be nice to get excited about a Liam Neeson project again.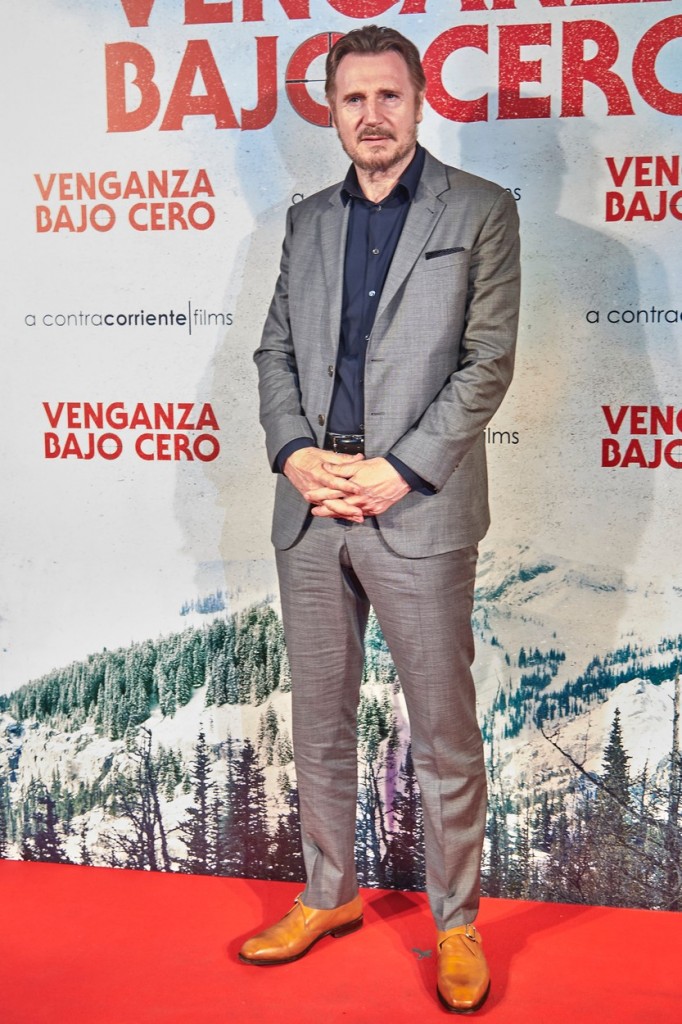 Photo credit: Avalon and Getty Images