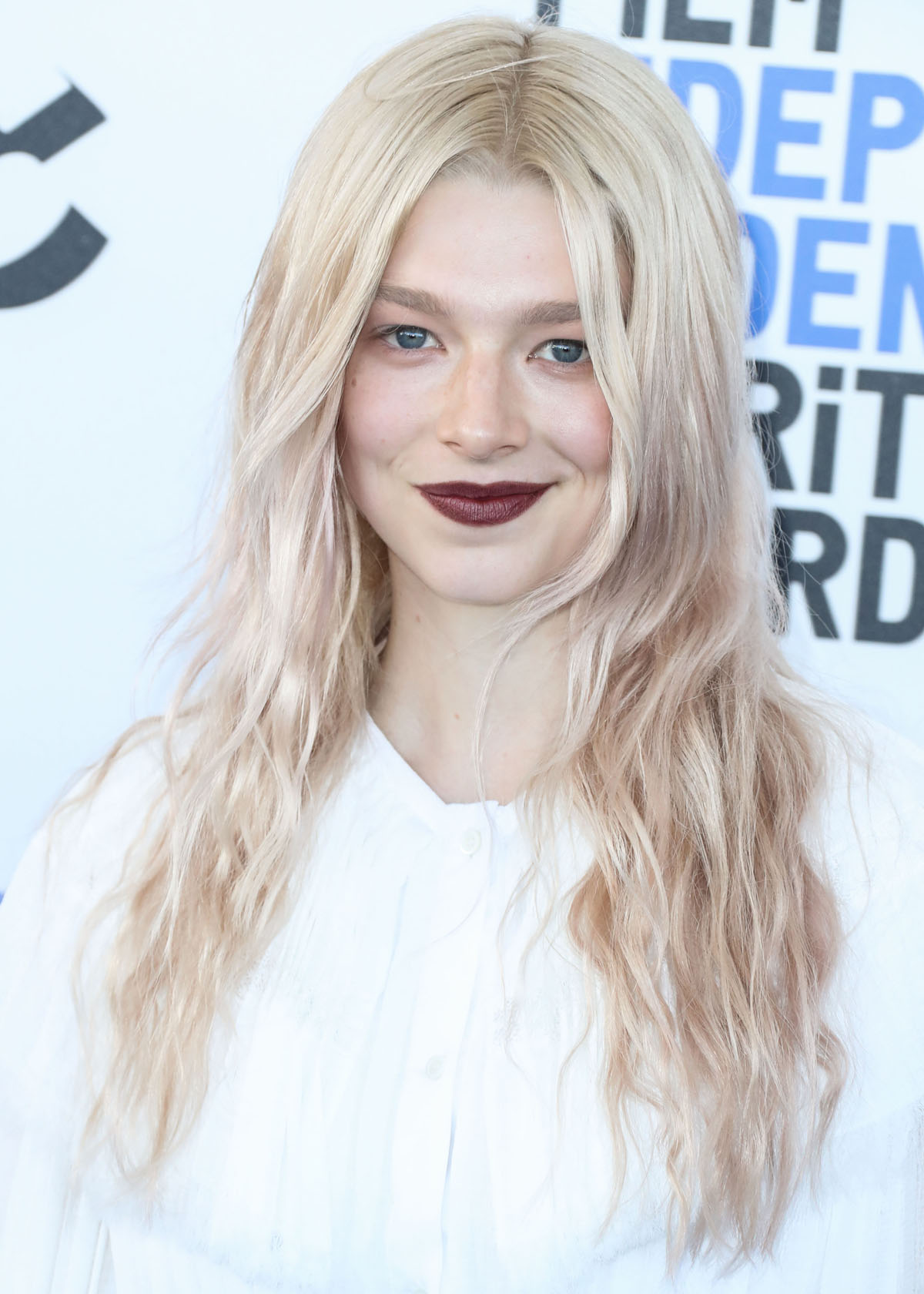 HBO's Euphoria has created a lot of break out stars. Zendaya won an Emmy for her role as Rue Bennet making her the youngest woman to win lead actress. Euphoria also gave us transgender actress Hunter Schafer, 21, who plays transgender teenager Julia Vaughn. Julia is a good friend to Rue but she is also Rue's enabler. Hunter's role in Euphoria is a very big deal because she represents the many transgender teens who may or may not feel seen (despite her character being extremely problematic. To be fair all of the teenagers in this show have issues).
As we wait on Euphoria's second season to be released, HBO kept us satisfied by releasing two special episodes over the holiday season. Hunter is profiled in the New York Times where she takes us on a journey of her three days in New York City to attend the Gotham Awards. In a series of journal entries, we get to learn more about Hunter. For example, she likes screamo music. I have no idea what that is but hey, if she likes it, I love it. We also discovered that Hunter likes to take invigorating 30 second cold showers in the morning to wake herself up. Below are a few snippets from Hunter's three day journaling in The New York Times:
Monday Morning
I'm really bad about hitting the snooze button in the morning, so I need something pretty jarring to wake me up — I just use the regular annoying iPhone alarm. But I've also been sleeping to the Kajillionaire soundtrack, so I get nice little bits of that in my five minutes before my alarm goes off again.

One thing that's changed since the start of the pandemic is my shower routine. When I'm filming, I've been obsessed with this thing my friend told me you can do where, at the end of your shower, you turn the nozzle all the way cold and let yourself sit in the freezing water for 30 seconds. Its brings you to life.

Monday Evening
I sat at my own table, socially distanced from the other presenters, at the Gotham Awards ceremony at Cipriani Wall Street. I gave out the short form Breakthrough Series award, which I was so happy to see "I May Destroy You" win. That show took me out when it came out last year — it was [expletive] incredible. I'm a huge Michaela Coel fan…

Tuesday Afternoon
I came across this album, "Hunter Schafer's Boyfriend," by an artist named CHASE after someone tagged me in it on Twitter. I was like, "What is this?" Then I listened to it, and it's actually sick. I genuinely enjoyed it — there's something electronic and poppy about it, but also elements of rap and maybe a little screamo, too.

On Her Wish List
I love drawing by the window in my hotel in New York, coffee in hand — that's my dream of a day. I love Basquiat, Egon Schiele and Sage Adams. I go through waves where I get really into drawing for a couple of weeks, then I set it aside for a bit because I don't feel that creative. Hopefully I'm going to go through another one soon.
It took me a minute to get into Euphoria because I tend to dislike the adultification of teenagers. However once I started watching the show, I really got into it. Yes, many of the characters are spoiled entitled children, some are abusive, and all of them are lost. In most cases, these kids are either emotionally neglected or completely abandoned and this is why many of them turn to sex, drugs, and violence to cope. The adults in this show are also messed up.
Hunter's character is dealing transitioning as a teenager, body dysmorphia and a lot of self loathing. The show shines a light on the difficulty of being a teenager and the pitfalls that come about when teenagers don't have proper guidance. My soul personally hurt for Julia, Hunter's character. She just seems lost and self-destructive. Hunter is also very good at making Julia sympathetic.
With that being said, I love that Hunter takes ice cold showers in the morning. That was one of the things that I used to do at the ashram. It is encouraged as an ayurvedic method of waking your body up and getting your blood flowing. It was also frigging hot in Thailand so it was a great way to cool down. Taking ice cold showers and going ice swimming is also really great for your skin. I love that there's a song called Hunter Schafer's Boyfriend. That is the cutest thing and shows that many have embraced Hunter. Hunter seems to be a well-rounded individual as well. She loves Basquiat and that tells me she is a true artist. I am looking forward to season two of Euphoria and the chaos it will bring. And I am keeping my eye on Hunter Schafer. Not only is she stunning, but I believe she may be a star in the making.