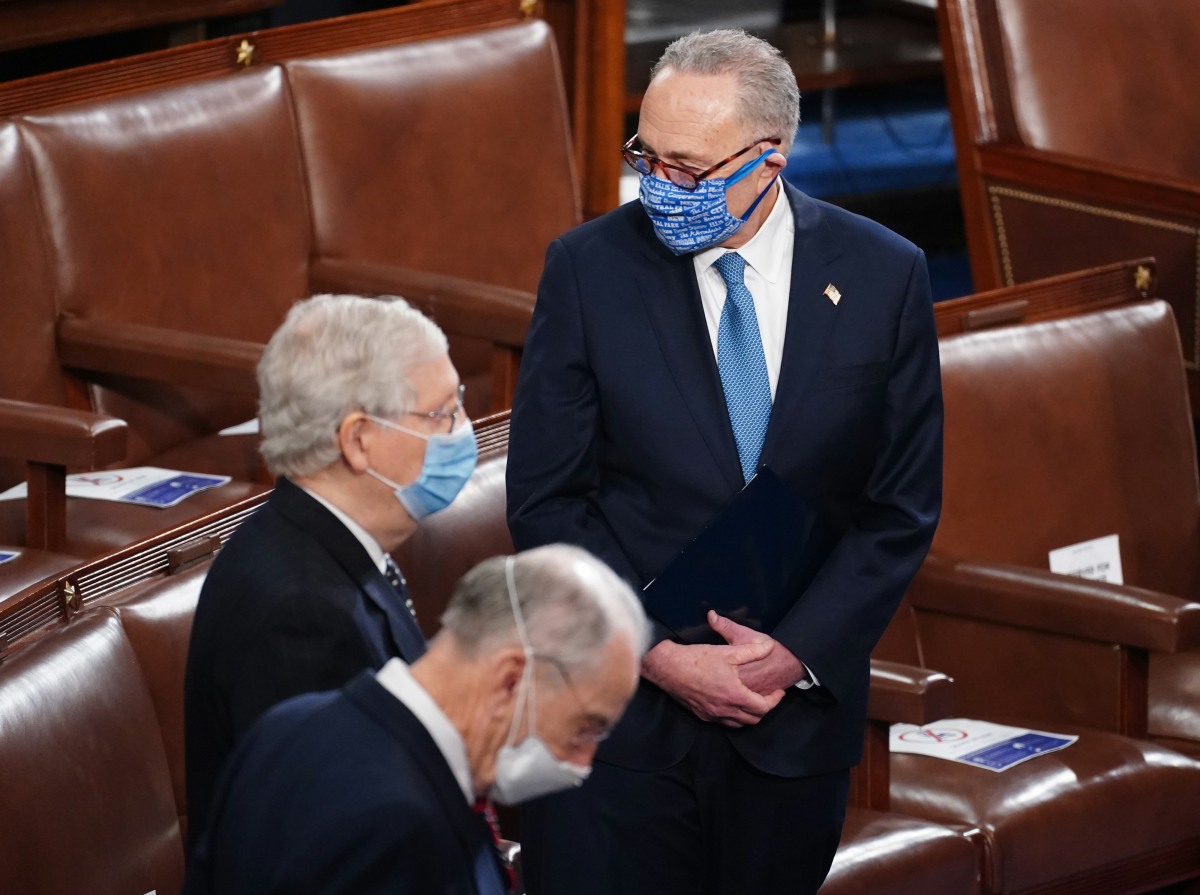 I've been a Democrat for as long as I can remember, but even I sometimes get mad at the Democratic Party for not holding well-earned grudges and exercising punitive measures on Republicans who will continue to screw us over every chance they get. The Trump years were traumatic especially because Congressional Republicans were in lockstep with him 99% of the time. Mitch McConnell wielded his Senate Majority Leader position to screw over President Obama's presidency, then Mitch pushed through Brett Kavanaugh and Amy Coney Barrett, two of the most appalling SCOTUS choices ever. Barrett was pushed through just weeks before the election. All that and a million other examples of McConnell and the Republican Senate caucus screwing over progress, all because they had a narrow grip on power.
Well, now the Democrats have a narrow hold on the Senate. We have the majority in the House. We have the presidency, and we fought hard for all of it. So of course, McConnell wants to suddenly remember Senate-minority rights and the sanctity of the filibuster. F–k that noise. And guess what? Democrats might actually be ready to tell the Turtleman to eat sh-t.
Senate Democrats are signaling they will reject an effort by Mitch McConnell to protect the legislative filibuster as part of a deal to run a 50-50 Senate, saying they have little interest in bowing to his demands just hours into their new Senate majority.

McConnell has publicly and privately pressed Senate Majority Leader Chuck Schumer to work to keep the 60-vote threshold on most legislation as part of their power-sharing agreement. Democrats have no plans to gut the filibuster further, but argue it would be a mistake to take one of their tools off the table just as they're about to govern. Many Democrats argue that having the threat of targeting the filibuster will be key to forcing compromise with reluctant Republicans. They also believe it would show weakness to accede to McConnell's demand as he's relegated to minority leader.

"Chuck Schumer is the majority leader and he should be treated like majority leader. We can get sh-t done around here and we ought to be focused on getting stuff done," said Sen. Jon Tester (D-Mont.). "If we don't, the inmates are going to be running this ship."

"It would be exactly the wrong way to begin," said Sen. Richard Blumenthal (D-Conn.). "We need to have the kind of position of strength that will enable us to get stuff done."

Four years ago, as McConnell himself came under pressure from former President Donald Trump to gut the filibuster, 61 senators signed a letter to Senate leaders emphasizing the importance of protecting the supermajority requirement. And even now Democrats like Sens. Kyrsten Sinema of Arizona and Joe Manchin of West Virginia say they want to keep the filibuster, emphasizing that it drives compromise.
Obviously, I'm not a Senate parliamentarian, but I do think that after years of Mitch McConnell playing his Treason Turtle games as majority leader, no one should give two sh-ts about his threats, pleas or turtle tears. F–k sh-t up, get sh-t passed with a simple majority, you know, the way things used to be done before the GOP became the Party of Sedition.
In early 2017, Republicans 'broke the filibuster rule' to install a Trump-appointed right-wing Supreme Court justice after stonewalling President Obama's moderate nominee for the best part of a year, and as far as I can tell they remain absolutely thrilled about doing it. https://t.co/ZaqCPxEbUz

— southpaw (@nycsouthpaw) January 22, 2021
Democrats in the Senate majority represent 41 million more people than Republicans.

Why aren't we able to legislate like it? Because the filibuster—a Jim Crow-era relic which is nowhere in the Constitution—gives Mitch McConnell a pocket veto.

Eliminate the filibuster.

— Julián Castro (@JulianCastro) January 22, 2021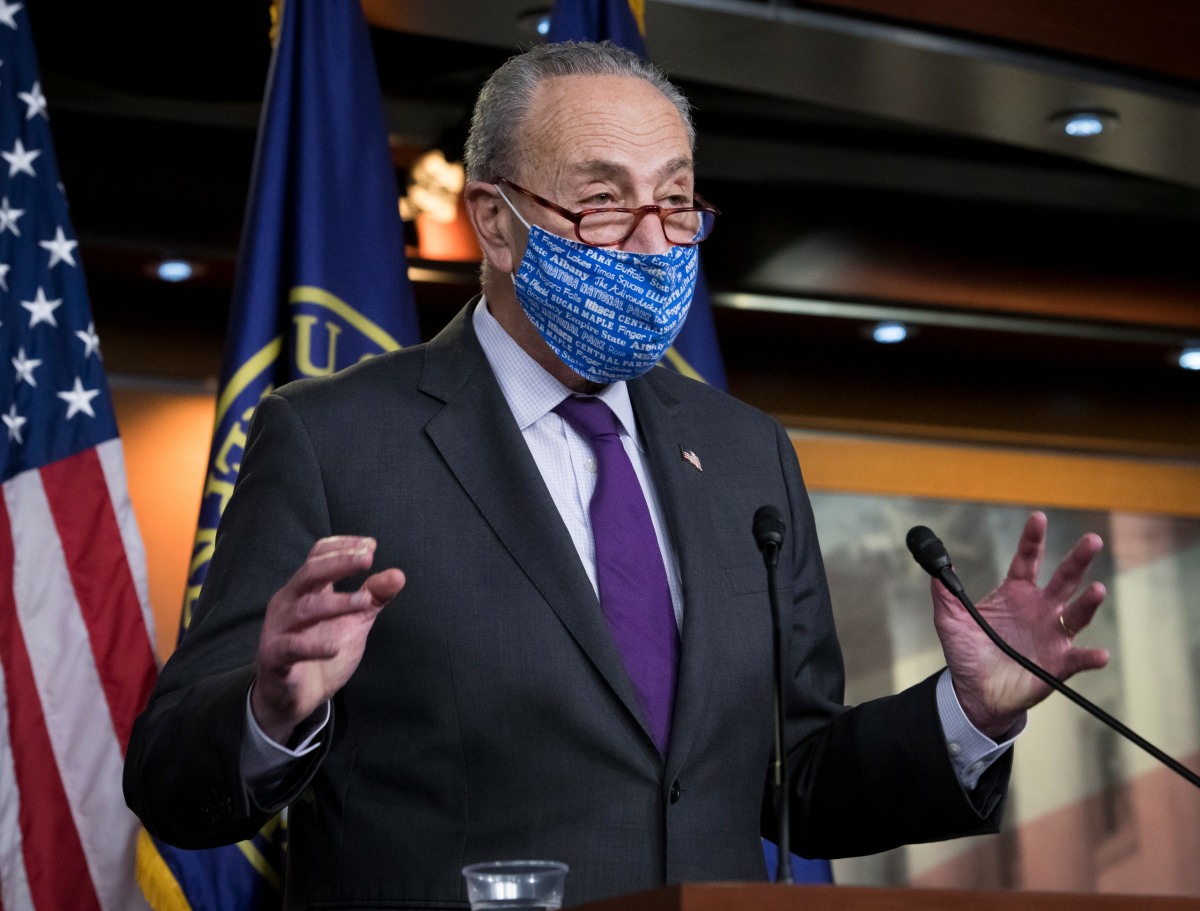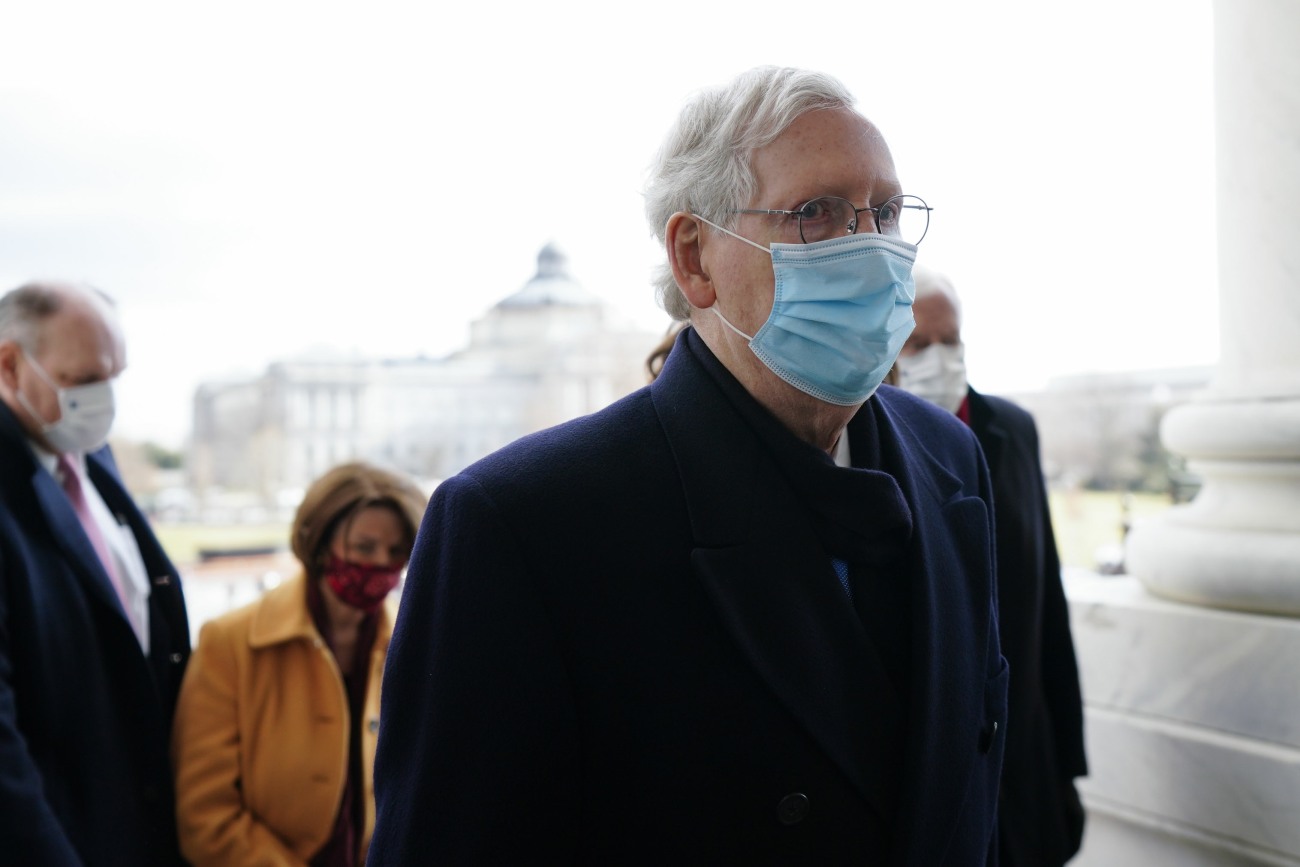 Photos courtesy of Avalon Red.