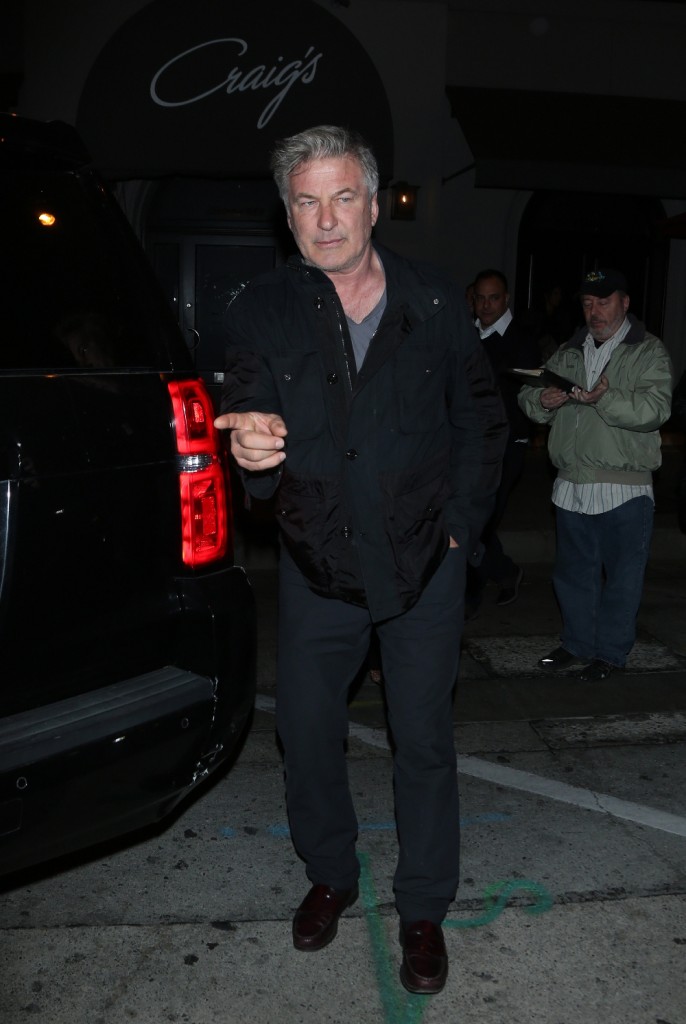 Alec Baldwin will not stand for us being mean to his wife, you guys! Or his el wifa, I don't know, I took French. Alec's so tired of everyone calling Hilaria Baldwin out on her bs that he's leaving Twitter, so he doesn't have to listen to you anymore! Just because his wife misrepresented her entire upbringing doesn't mean we had to make a big deal out it – as if we don't all turn our What I Did on my Summer Vacation into mythical backstories. So that's it, Alec is out.
Alec Baldwin is going silent on Twitter.

After posting a message in honor of Martin Luther King Jr. Day on Monday, the 62-year-old actor announced he would cease using the social media service for the foreseeable future.

"Twitter is like a party where everyone is screaming. Not much of a party. Goodbye for now," he wrote.

It's not the first time the former 30 Rock star has quit the platform. In 2013, he deleted his account after lashing out at a British journalist who claimed his wife, Hilaria Baldwin, was tweeting during James Gandolfini's funeral.

His most recent departure from Twitter comes after Hilaria found herself at the center of recent controversy regarding her heritage.
We used to call these announced departure a "flounce," because they took on the cadence of a debutante stomping her foot and quitting a room in a huff after not getting her way. Alec posted this on Monday, what were we yelling about on Monday? Martin Luther King, Jr.? This week has had such a hint of hope to it, it's been decidedly less shouty of late. Especially since you-know-who got kicked off – ooh, maybe that's it. Alec's going method. To take his Trump impression to the next level, he has to ban himself from Twitter to see how it feels. Plus, Alec's not leaving as much as just walking away from it since he's not deleting his account or anything. And even then, Alec retweeted something the very next day. So we'll see how long Alec can stay away from this party he hates so much.
Since President Biden asked us to play well together, I will say something nice: in the past, Alec would have gone full ham on everyone for daring to question any part of Hilaria's story. He would have lashed out at anyone who dared question her. Although he's back his wife and telling us to consider our sources, Alec's response has been much milder than I would have anticipated – not one death threat or voicemail that can be used against him in court. That's growth, so good for him. I hope he takes the opportunity for some R&R. Maybe he could use the time to travel. I hear Spain is nice.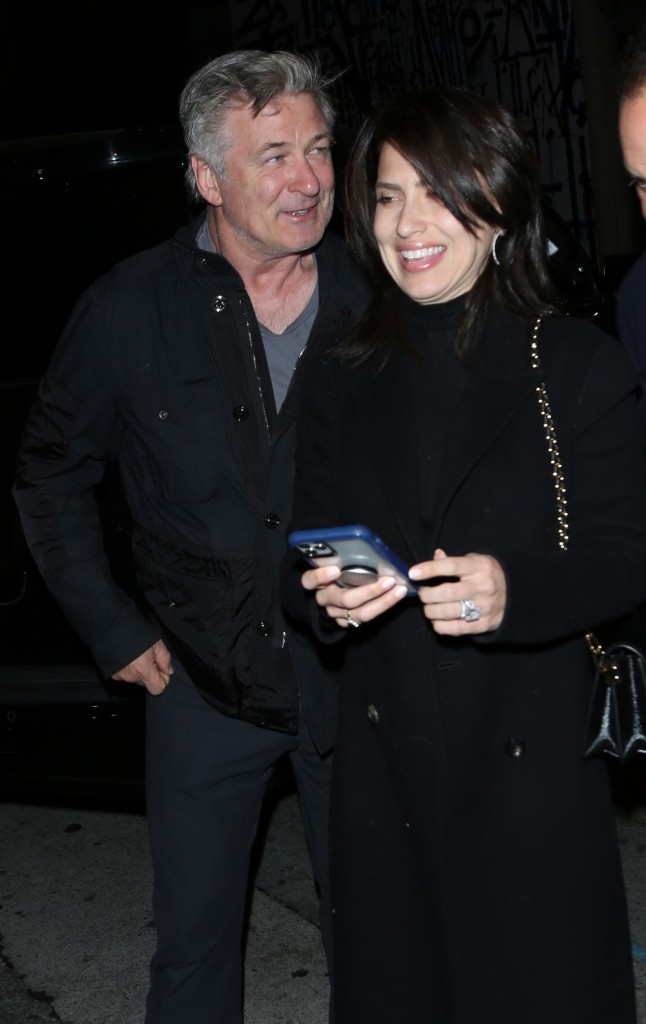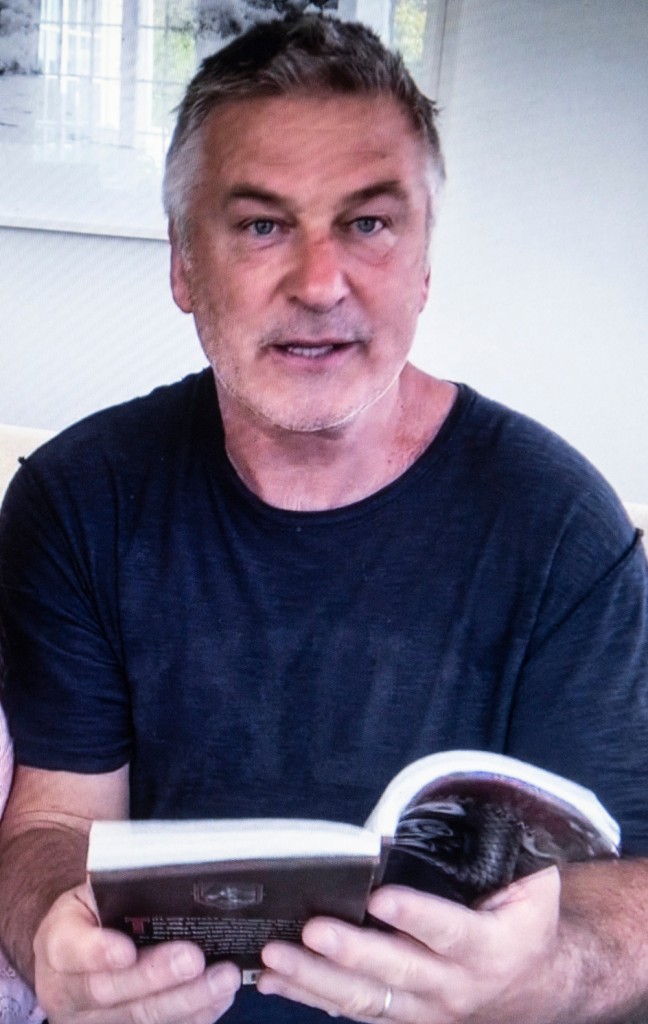 Photo credit: Avalon