Kylie Jenner is a 23-year-old billionaire. Since I will never be a billionaire, it's hard to imagine what things weigh on one's mind at that level of wealth. It turns out, small things still bother Kylie, like when the Internet makes fun of her water pressure. She interrupted her vacation to address it. It all started when, for some reason, Kylie posted a video of her marble shower to her IG stories:
People are fascinated with wealth and fascinated with the Kardashian/Jenner lifestyle in particular, so I'm sure they think they're doing us a favor by posting little glimpses of their lives . Only the KardJens never seem to realize that the only reason we want to see their stuff is to make fun of it. Like what's the point of having a giant marble shower room if it offers the water pressure of a garden hose with a kink in it? Or so the internet thought – out loud:
Kylie Jenner lives in a $35m mansion, and this is the water pressure… pic.twitter.com/Y429ggJOOv

— Coral DeVille (@CoralDeVille) January 17, 2021
Kylie Jenner's shower: pic.twitter.com/U64brZpfYT

— 𝐿𝓊𝓀𝑒 (@AVFC_Luke) January 17, 2021
me judging kylie jenner's $35mill shower from the comfort of my parent's house pic.twitter.com/XtEfCR30VS

— sask (@uncommonsense) January 18, 2021
the plummers after the installed a shower w/ that sucky water pressure in kylie jenner's mansion pic.twitter.com/KmyFD48GMZ

— yeehaw🤠🇺🇸 (@holymolymemes) January 18, 2021
kylie jenners shower: pic.twitter.com/dQMUvmIje2

— ً kayla (@KIWIBL00M) January 18, 2021
It was funny! We had a good time, jokes were made, we laughed. But Kylie saw it and wasn't haveing it. Now Kylie and sister Kendall are currently vacationing in Mexico. So I guess, COVID and travel restrictions are not on their pretty little billionaire minds. But apparently, there isn't enough to do in a $7K a night villa in Costa Careyes, so she's been reading all the comments about her low water pressure and felt the need to respond. And what a response it was. Kylie dropped everything to defend her shower! Only her "defense" was to show a video of another shower. The shower in the video is her office shower, she said. And even though Kylie loves all her many, many showers the same, her everyday shower is way better than her dumb office shower. And just wait until you see the water pressure!
kylie jenner really posted a video showing her shower after everyone mocked the water pressure of the one she posted the other day

I love the internet pic.twitter.com/Y6ae8nGiQd

— ᴮᴱ𓍼𝓁𝒶𝓊 ♕𓍯 ia📚 (@yoonsepiphany) January 20, 2021
I shouldn't be surprised, what else would a vacationing billionairess do? I guess if one finds it important enough to post a 10-second video of their weak shower, they would find it important enough to redeem themselves by posting another shower. I hope Kylie will forgive me if I don't feel admonished for having mistaken her office shower for her home shower, perhaps another bathroom fixture video will set me straight. Honest question – why does one need a shower that large? I get if someone likes to have sex in showers, but do yourself a favor and get a second shower-head on the opposite wall or someone is always going to have a cold butt. Am I completely aging myself to think about all the storage both bathrooms could have had if those showers were half their size?
Also, when did Kylie film this? This vacation article came out on Tuesday and that revenge shower video was filmed Wednesday – did she actually fly home just to spite us? I wouldn't put it past this family.
Thanks to Buzzfeed for the story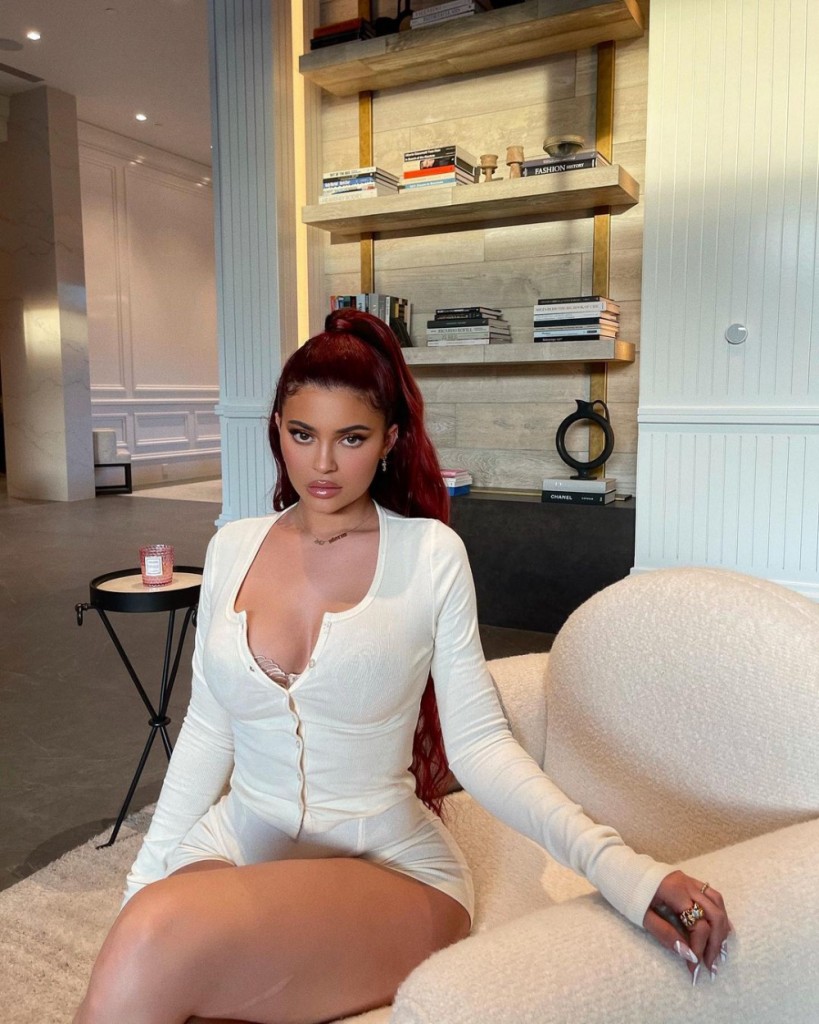 Photo credit: Instagram