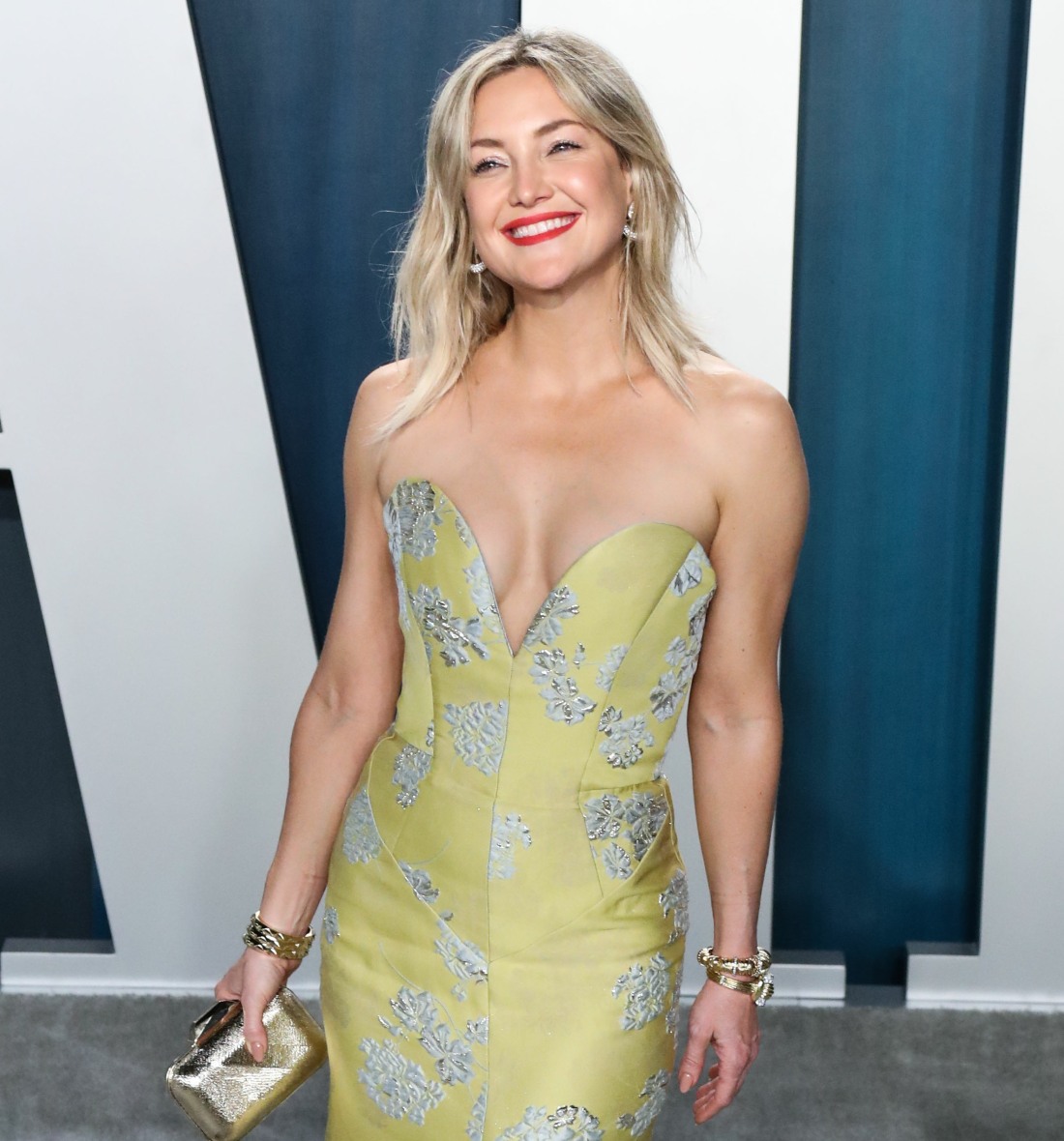 You might remember that I'm something of a longtime Kate Hudson apologist. It's not even that I like her as an actress – meh – or I like the fact that she'll get all dressed up to attend every award show every year for no reason. But I do like that Kate Hudson isn't a whiner. She's never "woe is me, my life is so hard." I appreciate that. I also appreciate the fact that she's pretty real about how motherhood is great except for all of those times when she wishes her kids would disappear so she could have some peace and quiet. Well, Kate chatted with Sunday Today about her life, her kids and her father (Bill Hudson) and the man who raised her (Kurt Russell).
On having three kids with three men: "I've got multiple dads, I've got kids all over the place! The only expectations I really have that are really high in my life is with my kids, and with family stuff. Other than that, it's like, I just let it go… I work my ass off, and then I walk away, and I hope for the best."

The COVID-19 pandemic. "I wanna be, like, 'Yeah, it's so great and we're figuring out,' but the reality is that there are days that are great and there are days that I have to remind myself to be grateful. I never thought in a million years that I'd spend a year in one place. When you have so many kids, sometimes you have those moments where you're hiding in your bathroom going, 'Please, please, get me out of here!' I just remind myself there's a lot of people out there who have lost their loved ones, and we just gotta stay in for a bit."

On her estrangement from Bill Hudson: "I think that estrangement is unfortunately quite common. I think it's important for people to talk about that. If they can't reconnect or if it's too challenging, that it's OK, right? [It's] a 41-year-old issue. I have a beautiful mother. I have a stepfather who stepped in and played a huge, huge part in sharing what it is to have a dependable father figure in our life. But it doesn't take away from the fact that we didn't know our dad. I think as I've sort of gone through that process…I kind of look at my dad and I'm, like, 'You know, the love has never ever gone anywhere. It's always been there, no matter what those complications have been."
I've always been curious about her estrangement from Bill Hudson too, because Oliver (Kate's brother) is deeply estranged from him as well, and Goldie left Bill when Oliver and Kate were just babies. CB pointed out that when Bill Hudson does speak about Kate and Oliver, it's extremely negative, and in 2015, he even said Kate and Oliver are dead to him. I tend to think that Kate and Oliver just accepted Kurt Russell as their dad from the word go and never really bothered to really seek out any kind of reconciliation. Which is their right. As for Kate and her house full of kids, ranging in ages… did you know that Ryder Robinson just turned 17 years old? Jesus!! He seems like a good kid though. I love how sweet he is to his baby sister.
Photos courtesy of Avalon Red, Backgrid and Instagram.