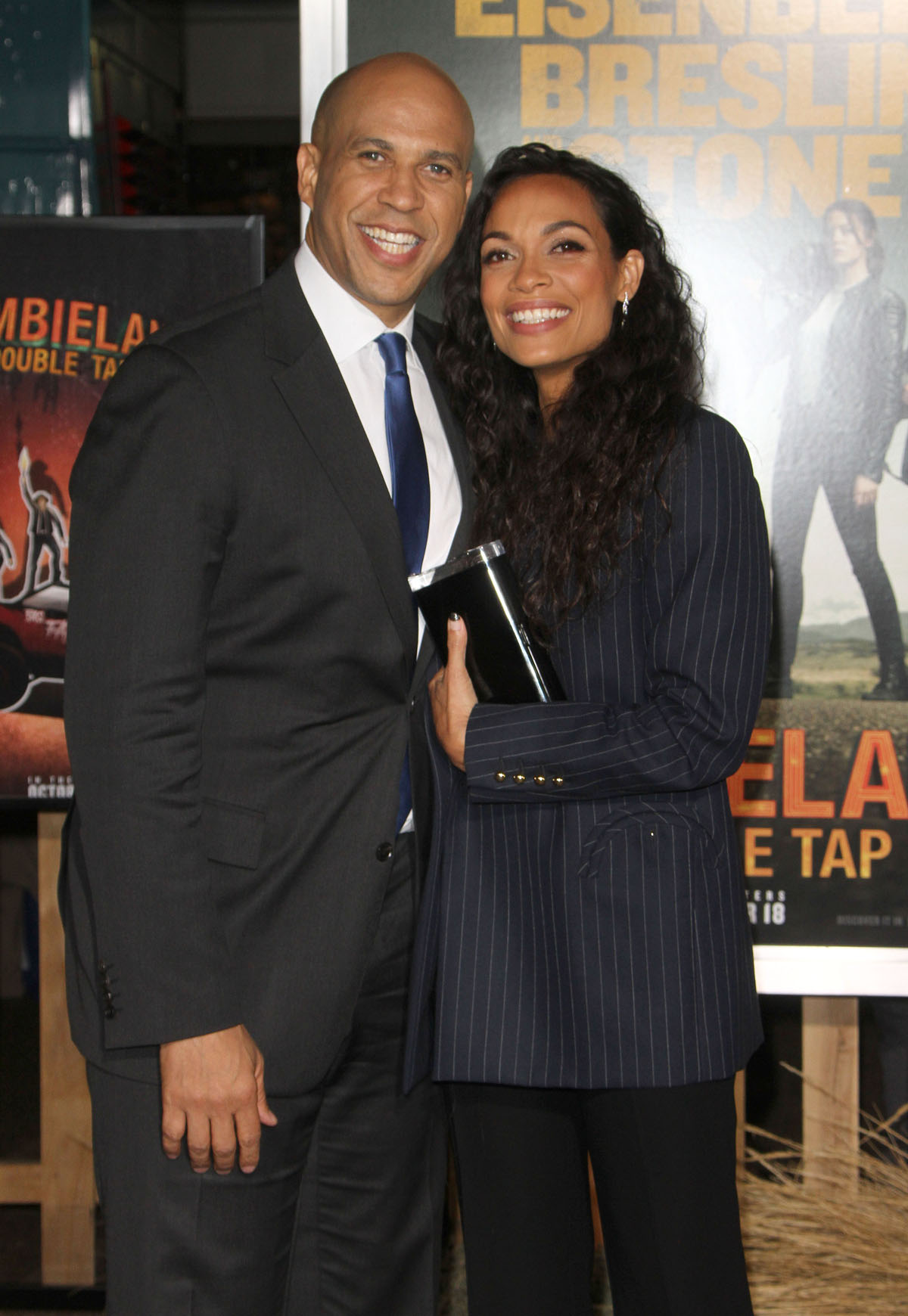 I stopped watching The Mandalorian a couple episodes into season two so I didn't realize Rosario Dawson is in it! She's also promoting a talent show she's judging on TBS called Go Big Show. Snoop Dogg is a judge too. It's held in a huge auditorium, which is how they get around pandemic restrictions I guess. Rosario had an interview with Jimmy Fallon last week. She first talked to him on her own, then her boyfriend, NJ Senator Cory Booker, came on. They did a "Newlyweds" type game where Jimmy asked Rosario and Cory questions about each other while the other one was wearing headphones. I liked it more than I expected and wanted to talk about them.
These two moved in together after a couple years of dating, but they aren't engaged that we know about. They're super cute together and you can tell that they're really into each other. They got most of the questions right about each other too! My favorite part was when Rosario said that Cory used to send her songs to listen to for almost a year when they first started dating. Now they have a love playlist!
Joe Biden talked up Cory Booker to her
Rosario: We met [Joe Biden] at the same time going into one of the debates. They were in competition with each other at that time. [Joe] walks over and pulls me aside to say the most wonderful things about Cory. He was very charming 'I'm married up. I hope the same for him.' Very sweet. It said a lot about him.

Cory's weirdest habit
Rosario: He just started doing Wim Hof method so he's been doing these cold showers.
Cory confirms: Most morning [I] will take contrast showers where you stand under ice cold water. It has a lot of health benefits.

Cory's "smoothest move when they first started dating"
Rosario: For an entire year, when we were apart a lot, he would wake me up every day with a song. He would send me a song. We have this playlist, it's almost 200 songs. It would initiate conversation every morning. We would talk about the song and what it meant to either of us and if it was a new song. It was wonderful and now we have a love playlist.
Cory confirms: I'm not the smoothest soul. She probably said I'm not smooth [she did]. I think I do things that are sweet at least. [Jimmy told him it was the love playlist].
[From two videos on The Tonight Show on YouTube]
We just talked about cold showers in Oya's post about Hunter Schafer from Euphoria doing this. One of my friends goes swimming outside in Switzerland nearly every morning in the freezing cold! She says it's addictive and that she does just kind of ease into the cold water, she doesn't jump right in. As I said on the podcast this week, I don't even like walking outside when it's under 60 so I know this isn't for me. I used to rinse my hair in cold water because that's supposed to make it shiny but I know I don't want to put my whole body under that.
How romantic is a "love playlist?" That's like a mix tape except using current technology to share it over the internet. I miss mix tapes! I had a boyfriend in the late 90s who used to make me mix CDs and I still have some of them. I actually just Zoomed with him a couple of months ago, he was a decent boyfriend and kind of nerdy sweet like Cory Booker. I think Rosario Dawson is a bit odd and I've never quite warmed up to her, but I like her with Cory and want them to last! Any couple Joe Biden roots for is A-OK in my book.
They are so cute and matchy! This caption!
Here's that interview: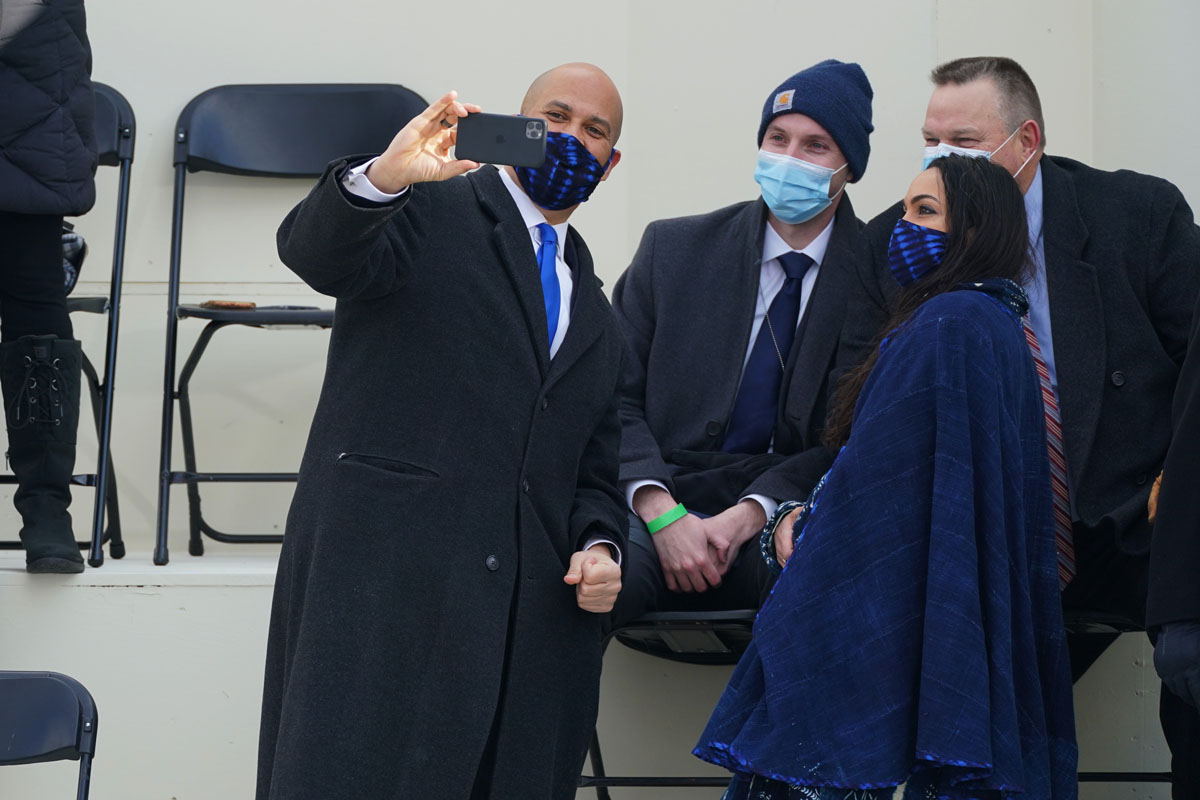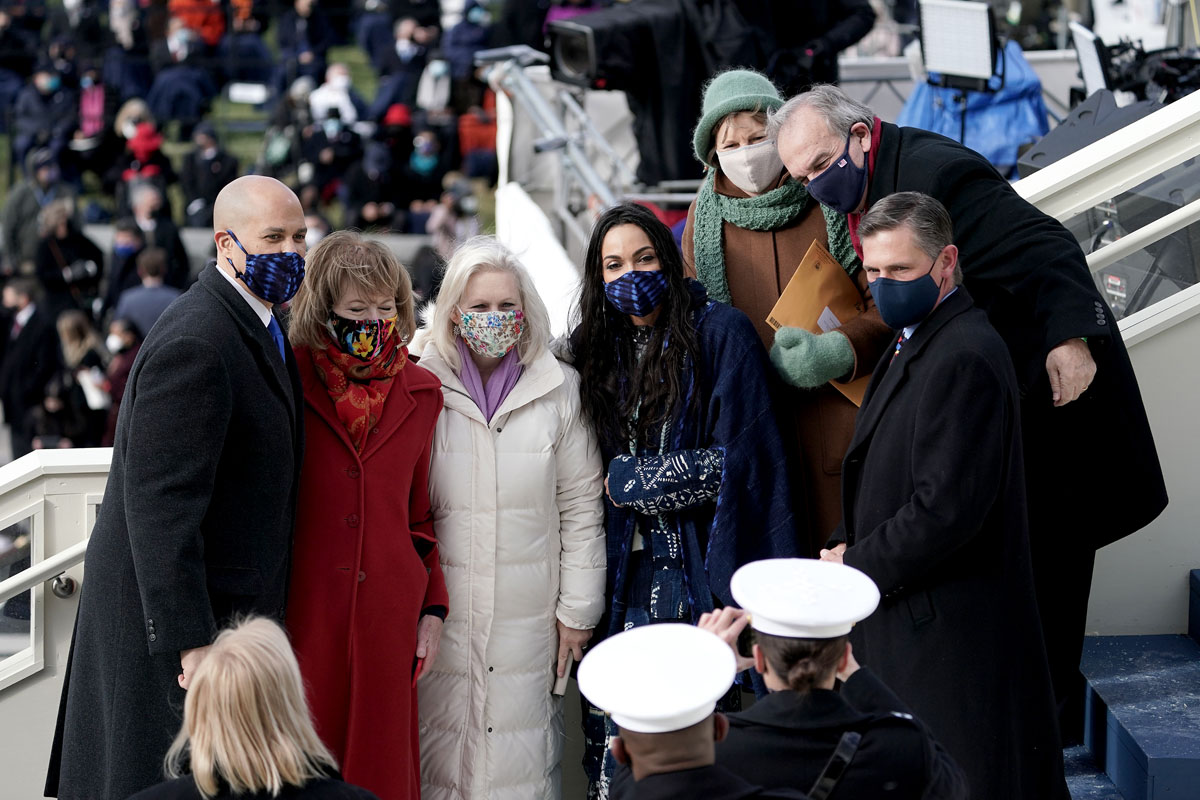 Photos credit: Avalon.red