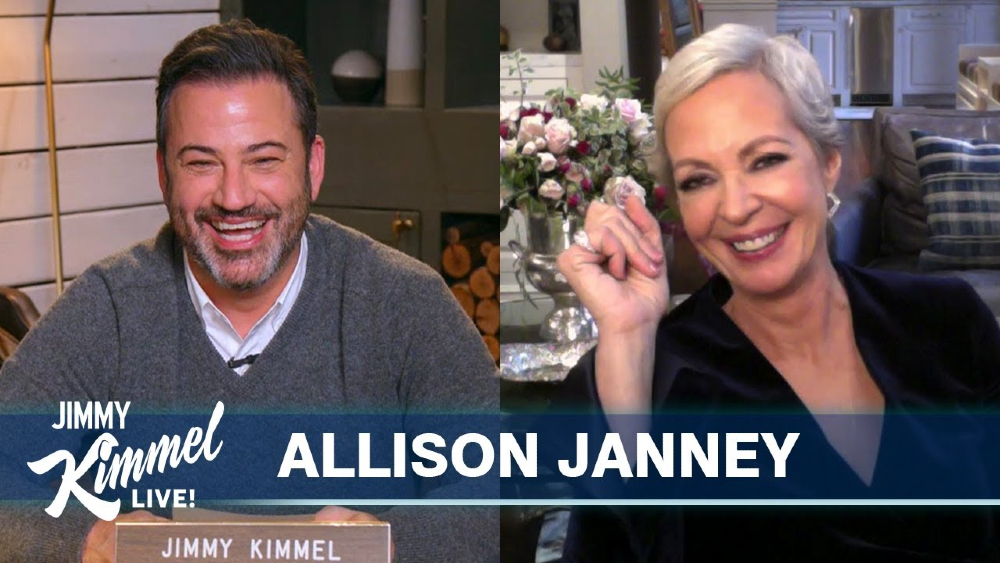 Allison Janney has a new movie coming out, Breaking News in Yuba County, on Feb 12. You can watch the trailer here. It looks batsh*t crazy, but like, in the best way possible and I cannot wait to see it. The cast is incredible and look like they are having a blast with their roles. Allison is also, of course, promoting the 8th season of Mom that is currently filming during COVID. She said she's grateful to be able to film now, given so many other productions are still shut down. But they are taking every precaution including testing several times a week. Allison said she's getting the mid-nose, swirl tests, rather than the "brain tickle," and confessed she actually loves how they feel. The discussion turned to Q-Tips and Allison admitted she defies her doctor and goes for full penetration when it comes to ear Q-Tipping, simply because it feels so darn good.
On her germaphobe co-star whom she won't name
Before COVID I had a scene partner I had to kiss. He was such a germaphobe he put Neosporin on his lips and asked me to put it on mine too before he would kiss me. I kind of unnerved me, but people are germaphobes.

She loves her mid-nose COVID tests and Q-tips in her ear
I really love the way it feels. It's like a puppy getting scratched. It relaxes me.

There was an ear doctor [who] said 'don't put anything in your ear smaller than an elbow.' I did not listen to him. I love the Q-tip in the ear.

Jimmy: I love it too. My ENT said 'you're going to put my kids through college.' I have perforated my eardrum a number of times [doing that]. I'll get ear infections out of it.

She keeps in touch with her West Wing costars
I love it. All of us are on an enormous text chain with each other. We text about everything. There's a lot of abuse given on those text chains.
[From Jimmy Kimmel Live on YouTube]
For years I kept using Q-Tips for the very same reason. I remember the first time I heard my first-person horror story – a mom who had to run her young daughter to the emergency room in the middle of the night with a burst eardrum because she had no idea she was supposed to only keep the swap outside the ear. It horrified me. And yet, it still took me a decade to stop. My husband still uses. I am proud that I never swabbed my kids, they are and always have been swab free. It was odd getting used to a wet ear after the shower but I don't even notice now. And my doctor confirmed my ears look fine, no buildup. But OMG do I miss the feeling. Watching my husband use a Q-Tip is like watching pr0n.
I am holding a tube of Neosporin in my hand and were I a germaphobe, like Allison's costar, I think I would use it like lip balm. Many of the inactive ingredients can be found in lip balms as well. Neosporin's whole schtick is that it prevents germs from getting in. It wouldn't work, but I can see it acting as a placebo. But I also understand Allison seeing it as a commentary on the condition of her mouth. My favorite part, though, was the discussion about The West Wing text chain because I haven't quite gotten over the WW. I love that Allison stays out of the put down battles because she recognizes Josh Malina, Dulé Hill and Bradley Whitford are merciless. Oh to be a reader on that chain.
I love, love, love Allison's hair. She's been sporting this cropped grey cut for a while and I thought it was for a role, but I guess this is her look now and she's wearing a wig for Mom. It's sharp. Speaking of Mom, I think it's surviving post Anna Faris just fine. I really wish they would work on diversifying the cast, though. They just cannot seem to get that message.
Here's Allison's segment. I love all the dogs that wander in and out of frame during the interview.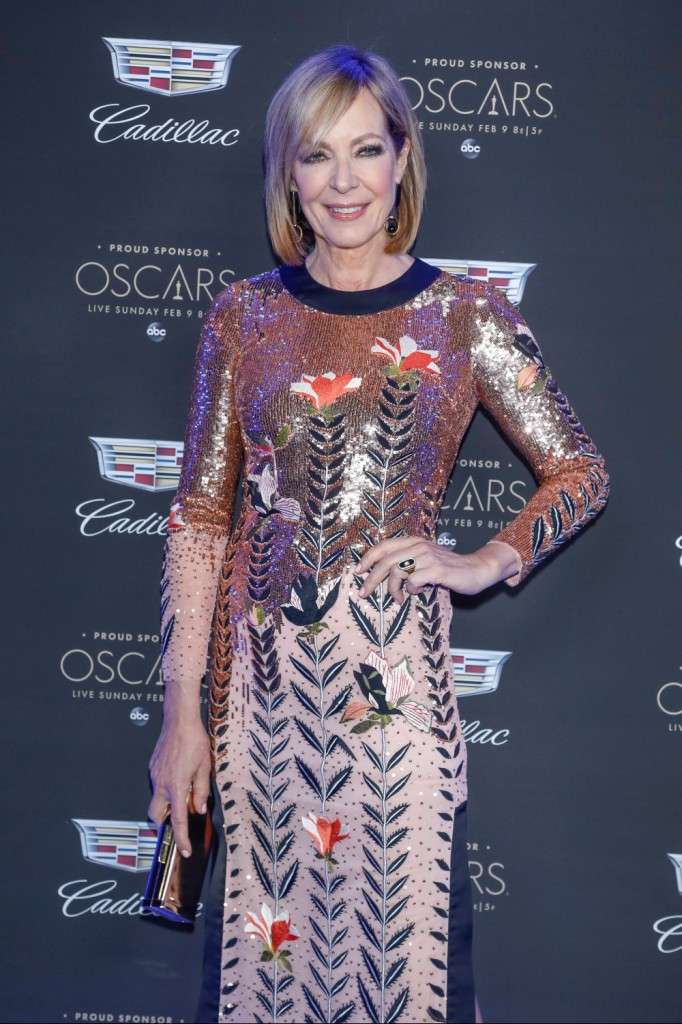 Photo credit: YouTube, Instagram and Avalon