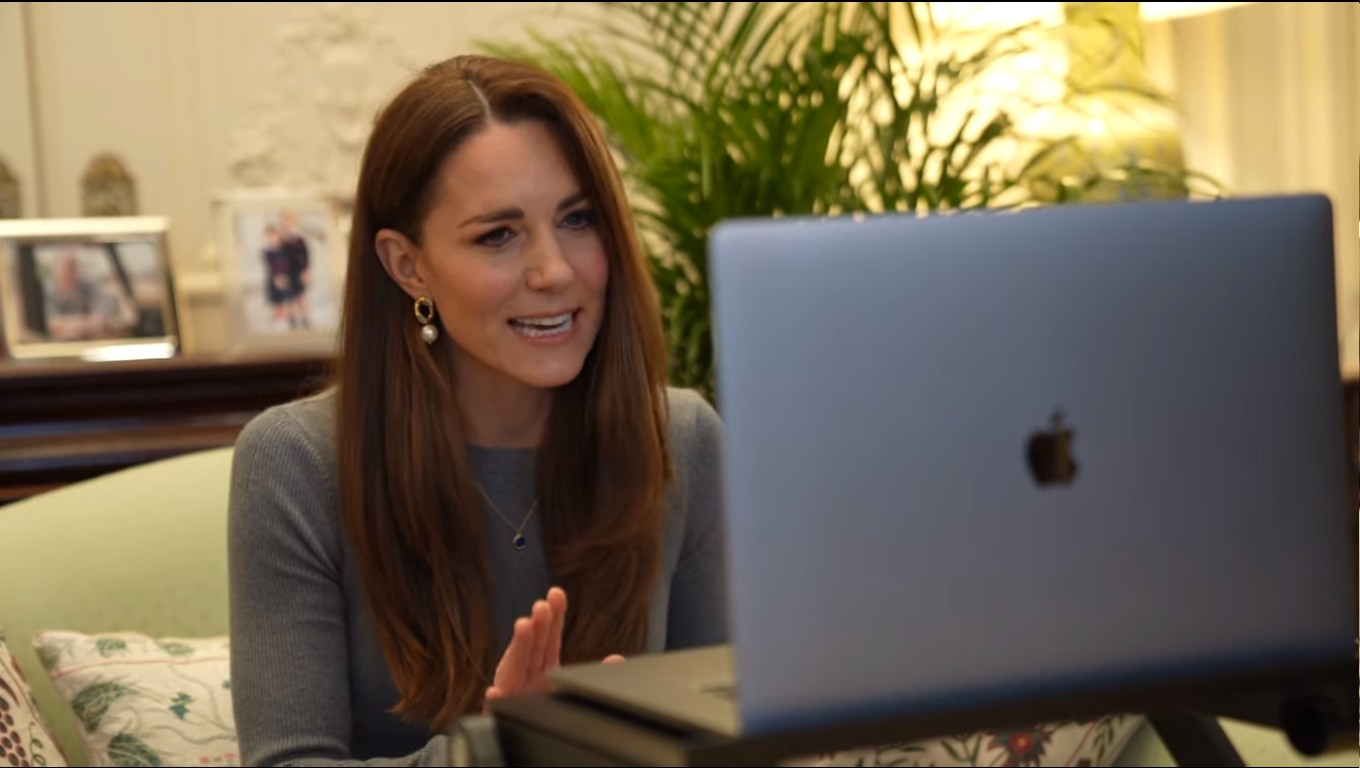 The Duchess of Cambridge has done a handful events around Holocaust remembrance over the years, including a visit (with Prince William) to Berlin's Holocaust memorial in 2017, and various meetings with Holocaust survivors. I don't have a joke here or anything – Kate has behaved well at those events, and she honestly seems to enjoy speaking to the survivors she's met over the years. I think she has a genuine interest in the World War II era of history. I wish she would do more around the Shoah, especially given the deep vein of anti-Semitism which is still pervasive in British society, and, on the other side, the real history of Britain taking in Jewish refugees before, during and after the war. Perhaps she was told that it's "too political."
Today is Holocaust Memorial Day, and to mark the day, Kate did a Zoom call with Holocaust survivors Zigi Shipper and Manfred Goldberg. Again, I don't have a joke here. Kate is mostly listening to their stories and asking a question here or there, or commenting about how young they were.
I feel like the one criticism which might possibly be made – and has been made before – is that Kate is too smiley and upbeat during somber remembrances and conversations about unspeakable tragedy. I'll defend her there, because (again) I think she genuinely enjoys meeting with these older people and she seems to have lively conversations with them. I also think that the palace aides want Kate to have photo-ops with kids and do a lot of keen busy work with children, when she would probably prefer to work with seniors. Some people are like that. I also prefer to be around seniors rather than kids.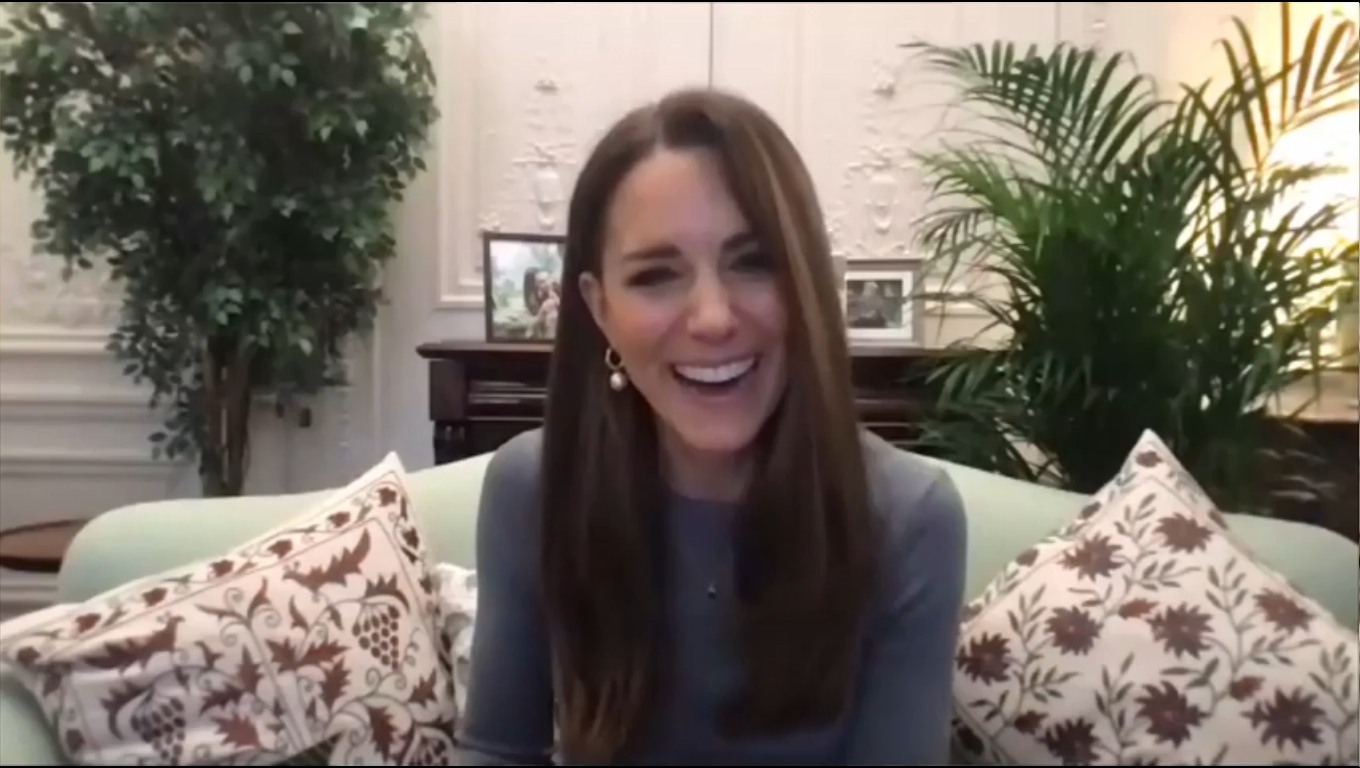 Screencaps courtesy of the KP video.