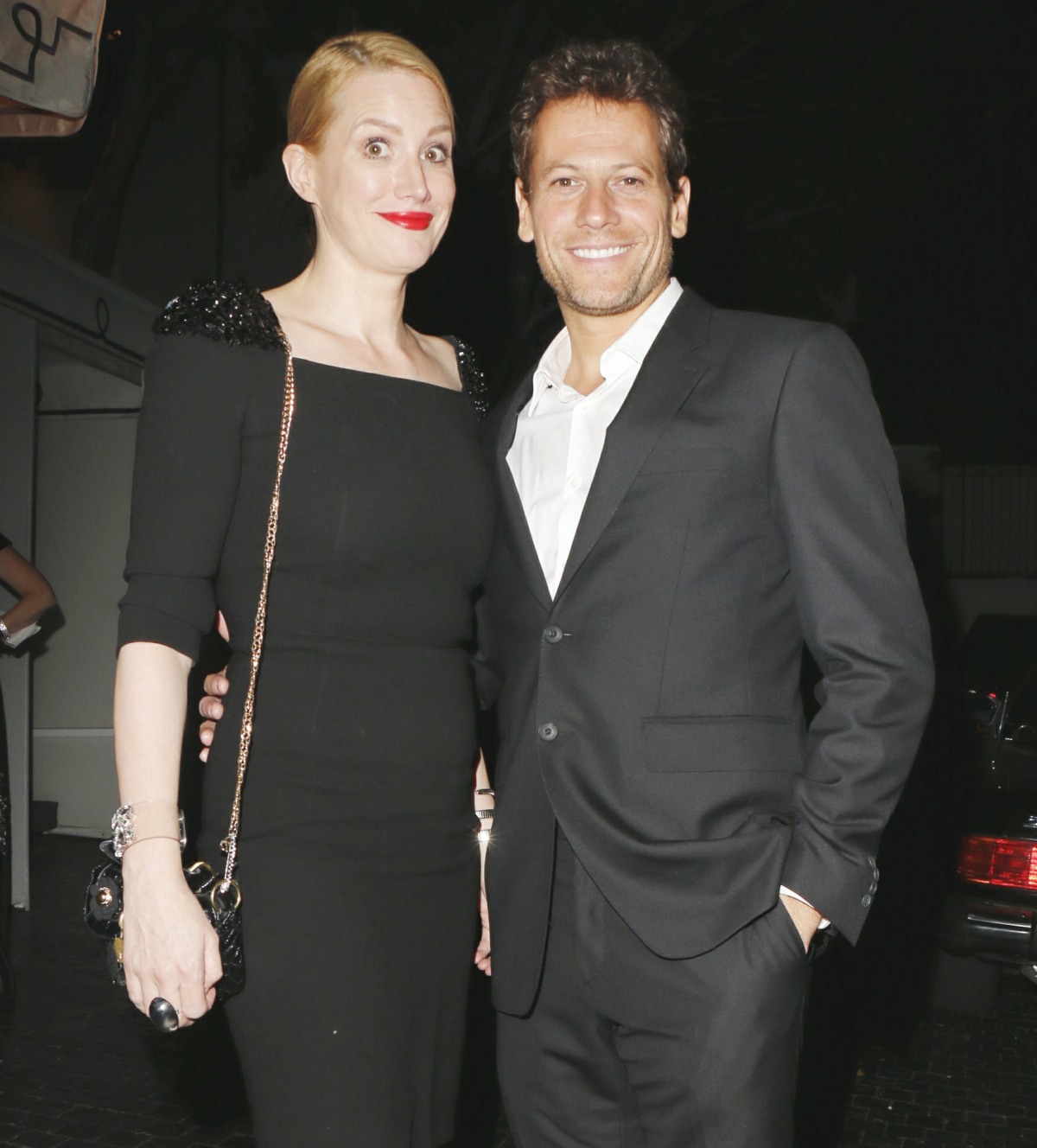 I'll sometimes put a story in the links to gauge interest in the gossip, which is what I did with this split story. Before this week, I honestly didn't know that Ioan Gruffudd was married to a woman named Alice Evans, and I didn't know that they'd been married since 2007, or that they have two children. My lack of background on these two was mostly because I don't even remember reading one Ioan Gruffudd interview in my all time as a gossip blogger? He's pretty lowkey, and he's worked consistently for two decades in America, the UK and Australia in film and TV. Alice is apparently an actress too but I don't think I've seen her in anything. Anyway, about 24 hours ago, Alice began tweeting a bunch of sh-t about how Ioan left her and how he was mentally torturing her. Some of those tweets got deleted, she claimed he deleted them, and then they issued a joint statement. It's been an eventful 24 hours.
Ioan Gruffudd and his wife Alice Evans have vowed to 'remain committed to their children' amid their explosive split. The united front follows an extraordinary 24 hours, which saw a series of tweets posted by the actress – and subsequently deleted – claiming her husband was leaving the family and she was being 'gaslit and mentally tortured'. Alice, 49, also accused Ioan, 47, of hacking her Twitter account to delete the original tweets stating he was leaving her and their daughters Ella, 11, and Elsie, seven, because he 'no longer loves' her.

A statement released to MailOnline from the couple reads: 'As you can imagine, this is an incredibly difficult time for our family and we remain committed to our children. Thank you for respecting our privacy.' The couple have been married for 13 years and together for two decades.

Alice took to Twitter on Monday to share the 'sad news', stating Ioan said he 'no longer loves her' and has left her young daughters feeling 'very sad'. The original statement was later deleted, with Alice alleging that it was her estranged husband who had taken to her account and removed the message. She posted another Twitter message, reading: 'Hi there. I didn't delete the tweet from a few hours ago about him leaving. He did. From my account… And hell yes when I am being gaslit and mentally tortured then hell yes I will wash my linen in public', however this tweet was also deleted later on.

After the now-deleted message, she was then criticised by a follower, who penned: 'Seems like a weird thing to be posting on Twitter'. In response, in a message which remains on the page [at time of publication], Alice responded writing: 'Why? I have lost my mind'.

One follower then penned: 'I did the same when this happened to me. I think it's how one acknowledges there's no returning to what existed before. Accepting it by stating it publicly helps you to recognize the impossibility [of] reconciliation.'

She then responded: 'This is exactly why. And than you. Six months of harrassment: yes/no/maybe. I cannot live like this anymore'.

In the original shock statement, Alice penned: 'Sad news. My beloved husband/soulmate of 20 years, Ioan Gruffudd, has announced he is to leave his family, starting next week. Me and our young daughters girls are very confused and sad. We haven't been given a reason except that he 'no longer loves me'. I'm so sorry.'
Since I had no idea about this marriage before yesterday, I have no vibe one way or the other. The tweets-and-deletes, the accusations from Alice, combined with the photos of them over the years on the red carpet… well, a picture is forming. But I've been wrong before and who knows. I tend to believe they've been separated for years – he's been doing a television show in Australia since 2017/18 and he said in an interview that he and Alice have barely seen each other in that time.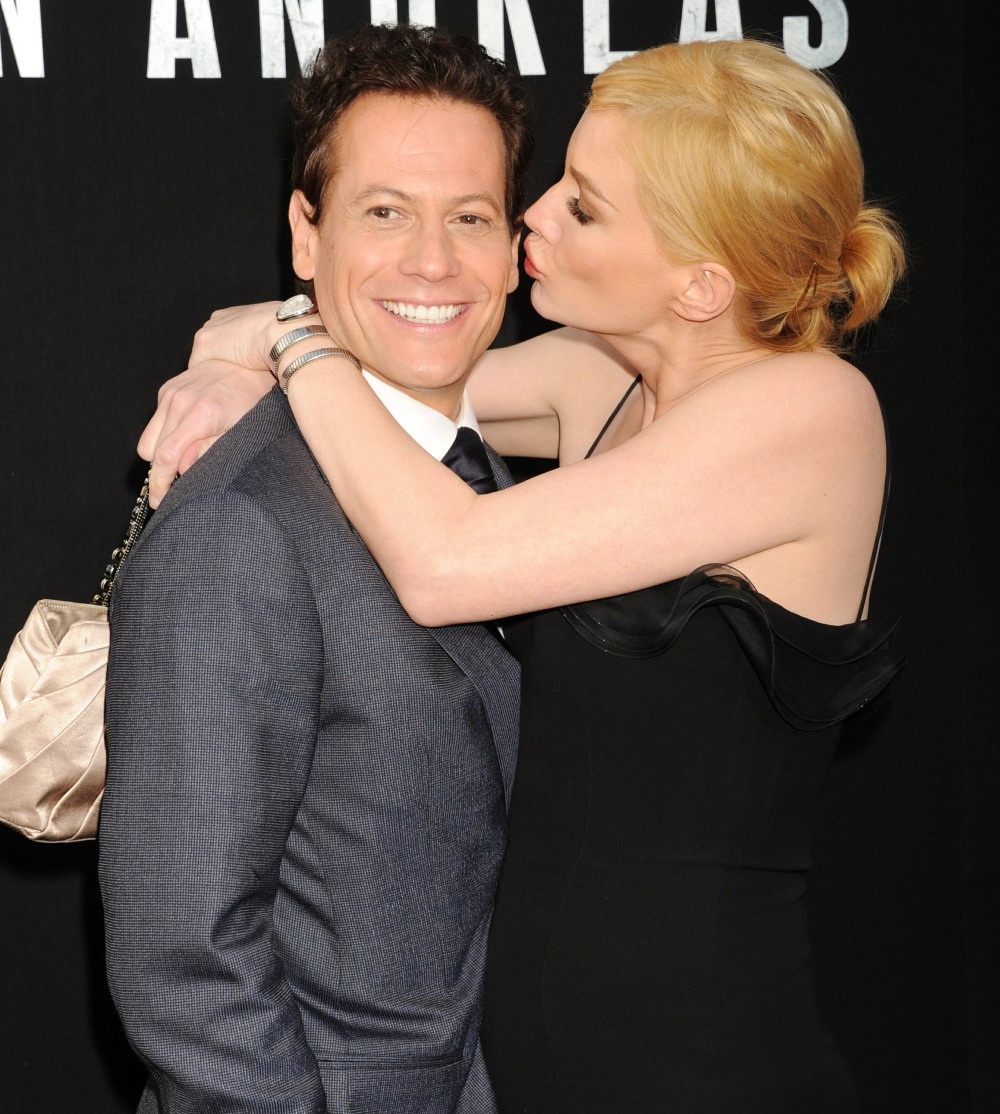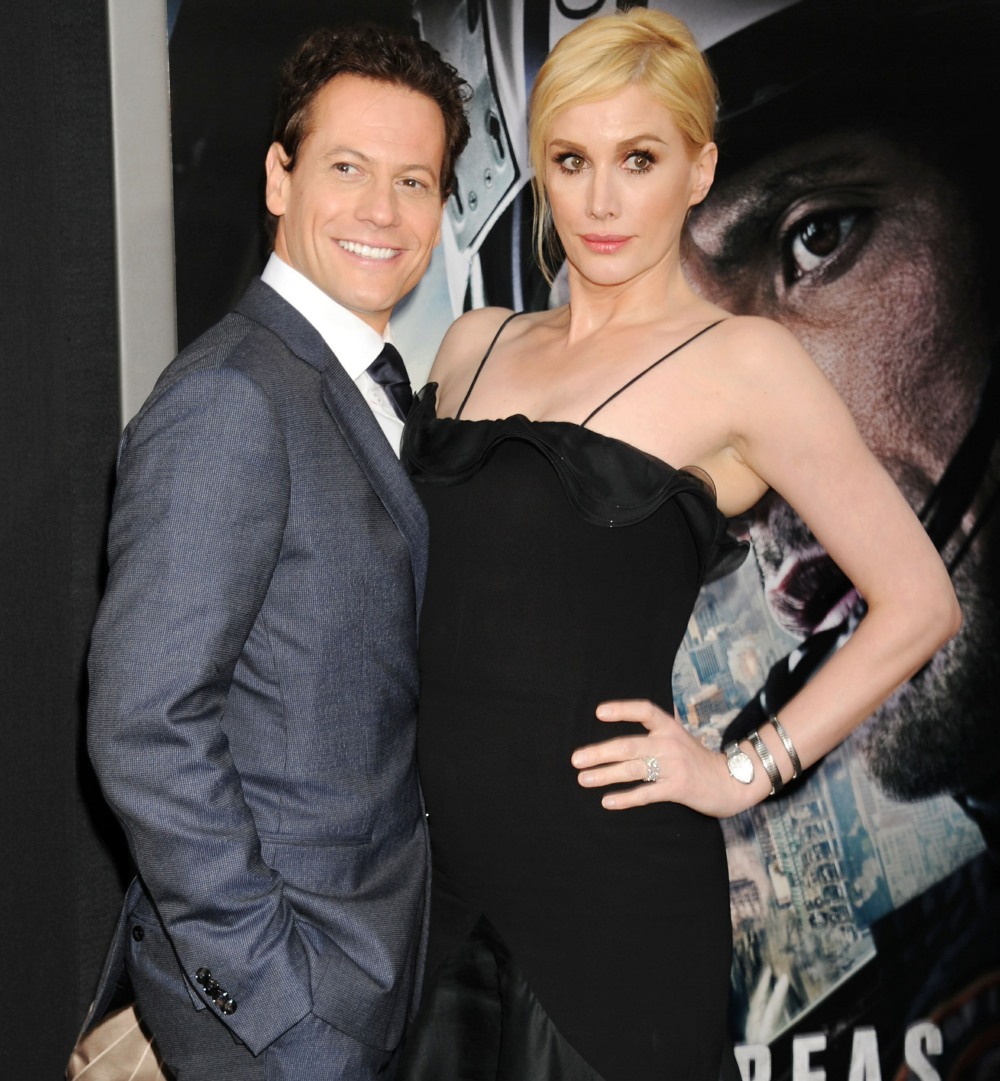 Photos courtesy of Avalon Red.