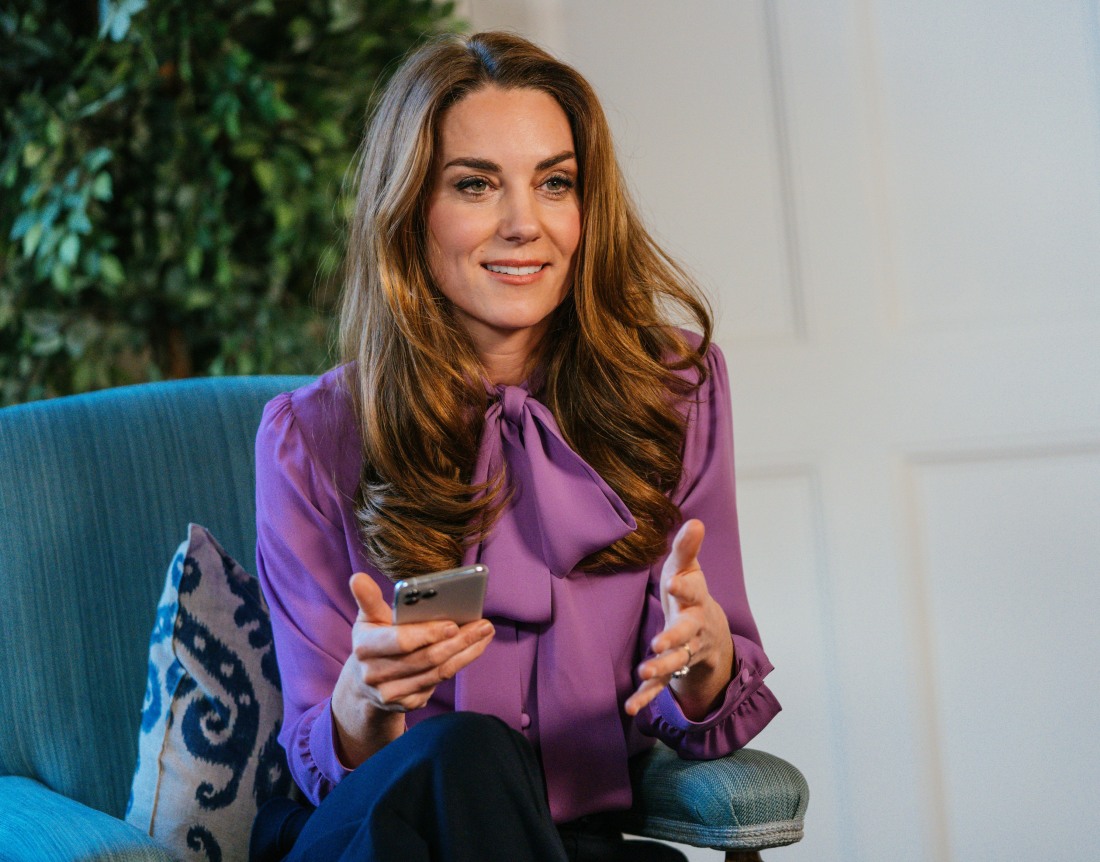 The pandemic is more than ten months old. It's not going to be over anytime soon, although many are hopeful that by the summer, every country will be in a much better place. Still, the effects of the "pandemic year" will be felt for a very long time, and I'm sure the current generation of little kids – like, the four-to-12-year-olds – will be nicknamed Generation Covid. Pandemic education is a mess and the children are stressed and there are so many kids living in poverty.
In the past year, many of us, sitting here on this humble little blog, have said that the Duchess of Cambridge should be doing something with Generation Covid, especially since she's so keen and she wants us to believe that she's all about the "Early Years." Thus far, Kate has done jacksh-t. Even her stupid, vapid Five Big Questions survey had to be rescued with data purchased from other surveys just so Kate would have "results" to present to people last month. Kate promised that in 2021, she would definitely be more keen and she would totally do something vague with all of that nonsensical data she presented to us. Well, guess what? Nearly a year into the worst viral pandemic in a century, Keen Kate is keen about doing *something* involving Early Years and the pandemic. I assume the thought *just* occurred to her.
The Duchess of Cambridge is secretly planning to launch new initiatives to help Britain's "silent victims" of the coronavirus crisis. Mum of three Kate is building on her landmark survey on the early years development of children to reach those youngsters most at risk.

The future Queen this month held two private engagements, renewing her focus on bringing a range of experts and organisations together from across the arena which experts say has been "historically woefully underfunded".

Kate last year successfully launched the '5 Big Questions on the Under Fives' the largest ever survey of its kind, which garnered more than half a million responses. Royal sources have confirmed the Duchess has begun shifting her focus to help charities operate in a post pandemic environment, while continuing to raise the issues homelessness, addiction and poor mental health of children and their families.

A palace source said: "These themes are so often grounded in a difficult childhood and have undoubtedly been exacerbated for thousands of vulnerable children during the pandemic. The Duchess's primary work will be to build on the results of the survey and bring together more partners to focus on those who are most at risk of falling through the cracks of society. In her own words, she believes the early years should be on par with the other great social challenges and opportunities of our time. The early years can play such a crucial role in shaping our future which is why this is so important, not just in the immediate aftermath of the pandemic, but also to have a chance of achieving real change for generations."

Peter Grigg, CEO of Home Start UK which helps support the children of disadvantaged or struggling families – said Kate was working to help the "silent victims" of the crisis. He said: "The early years have been historically woefully underfunded, but the attention on the Duchess's focus has the capacity to make real change. The pandemic has exposed huge inequalities in our society and Kate's focus on the silent victims of the crisis will undoubtedly raise the prospects of the most vulnerable. Her support in the arena has never been more valuable and it will help focus the attention of politicians and the public that these issues are some of the most pressing of our time."
The quotes from Peter Grigg aren't just garden-variety blowing-smoke-up-a-royal-bum. Grigg accidentally revealed the real reason why he and other charities are throwing their support behind Kate and embiggening her: they hope that with Keen Kate as the "face" of everything Early Years, they'll get more funding and a bigger budgetary priority from the government. Which is how it should work, I agree. But I think Grigg and other charities are making a lousy wager. Kate has shown time and time again that she doesn't actually give a f–k about helping children. She only wants the photo-ops and the credit for "creating" something and having a "big project" to announce. She has no interest in parlaying her name to create actual change, or helping them out with public or private funding.
As for Kate's big secret plan to "launch new initiatives," my guess is that those launches will involve Kate seething on camera and trying to sound posh as she says some sh-t like "young children are really being affected by the pandemic, so please just be rich, okay?"
I'm still really obsessed with Kate's pie chart, you guys. Do you think she'll make a new pie chart for the pandemic?!!? Oh, she'll need a bar graph too! A keen bar graph!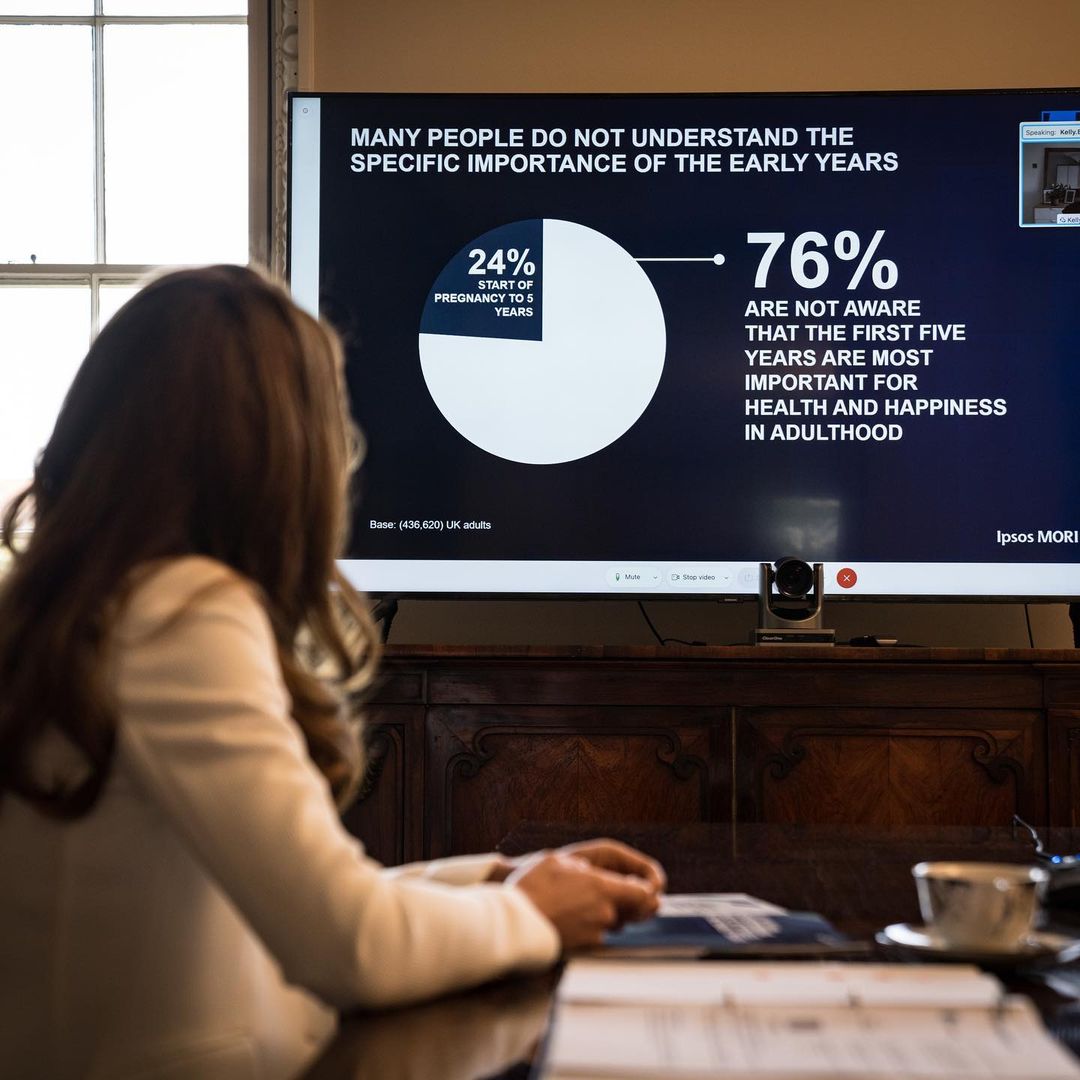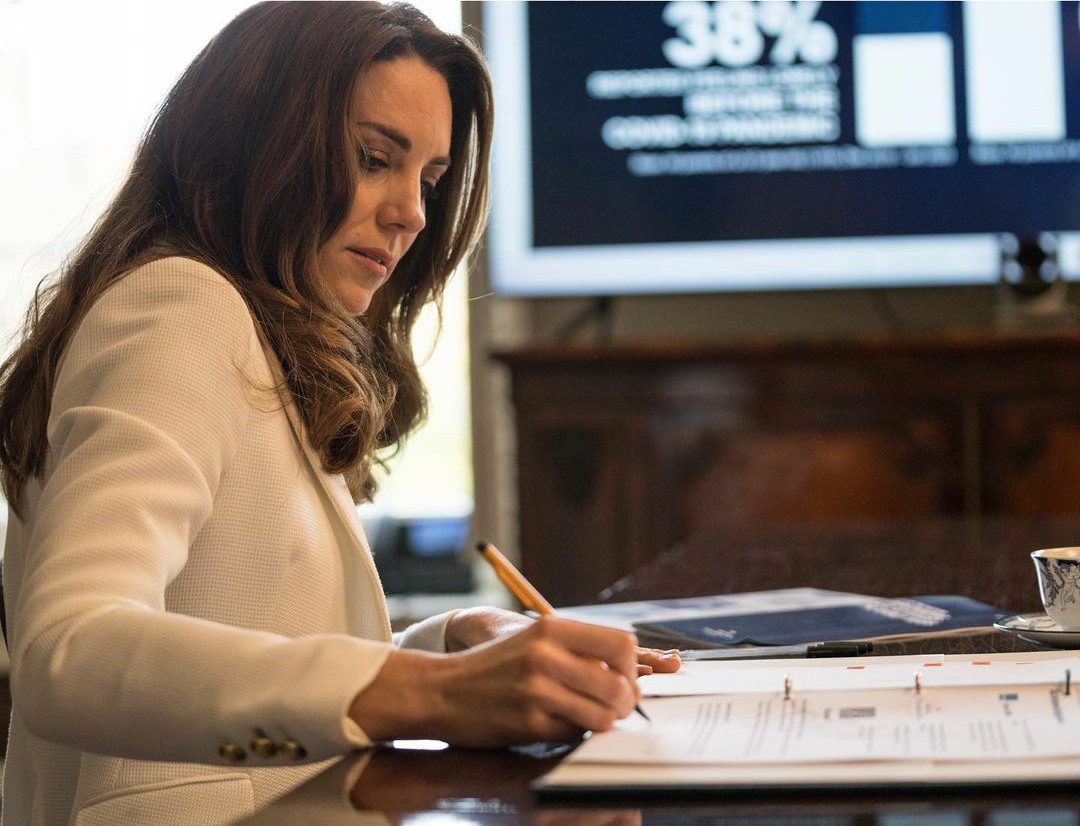 Photos courtesy of KP's social media, Avalon Red.