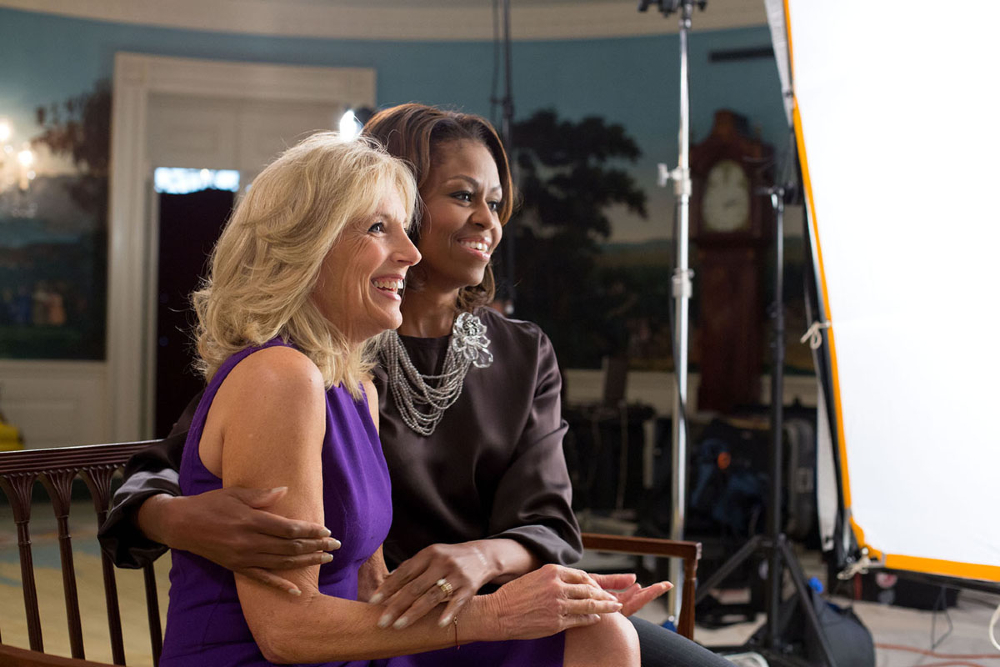 This story makes me warm all over. As we all know, Dr. Jill Biden and Ms. Michelle Obama enjoyed a warm and respectful relationship while the Obamas occupied the White House. Any time the two ladies get together, their friendship and mutual admiration is obvious. The other day, our new FLOTUS sent the former FLOTUS one of the most thoughtful gifts, it made me bubble up in the feels. Dr. Jill sent MObama a beautiful basket of healthy winter vegetables from the White House Kitchen Garden, one of Michelle's passion projects while she lived there. Michelle posted the basket to her Instagram:
Michelle captioned the photo:
So thankful for this beautiful care package from our amazing @FLOTUS! These fresh veggies from the White House Kitchen Garden were such a wonderful — and delicious — surprise. Love you, Jill!
I am fairly committed to never giving the last administration credit for anything, but I am grateful to the groundskeeper who kept this garden going… and camouflaged it behind a bunch of mirrors so certain narcissists never looked any farther. Because the veggies do look great. That's one amazing soup waiting to be made. I think I've told this story before but the church I used to attend dug up its lawn and planted a vegetable garden, sending its crop to local food banks. We sent a ton of hearty greens – a lot of chard and kale – in the beginning and the shelters had never seen it before. So the second load, we sent of bunch of recipes with them. Now they are greens experts. That's a rutabaga on top of Michelle's basket, isn't it? Oh man, she could have had a nice little rutabaga, turnip mash with some of that purple tipped broccoli thrown in. She could get a root vegetable gratinée going, but I imagine that amount of butter and cream would defeat the purpose of that nice healthy basket of veggies.
The part that got me in the heart, though, was of all the little gestures Dr. Jill could have made, this would mean the most to Michelle. It reinforces how much Michelle matters and what an impression she left on all of us. A sign of respect that Michelle came before Jill and she hopes to be the kind of FLOTUS that Michelle was. It's lovely and absolutely what I would expect from Dr. Jill. It was like her second day as FLOTUS when she passed out cookies to the National Guard in front of the White House to thank them. They were looking after her family, she's a mom, she baked them some cookies. Only she didn't, because she doesn't bake, so she said the White House made them. But that was also important statement, because the Guardsmen were outside the White House that housed the President of the United States of America and this POTUS appreciates those who look after the country. Jill's got this. Of course she does, she had a great mentor.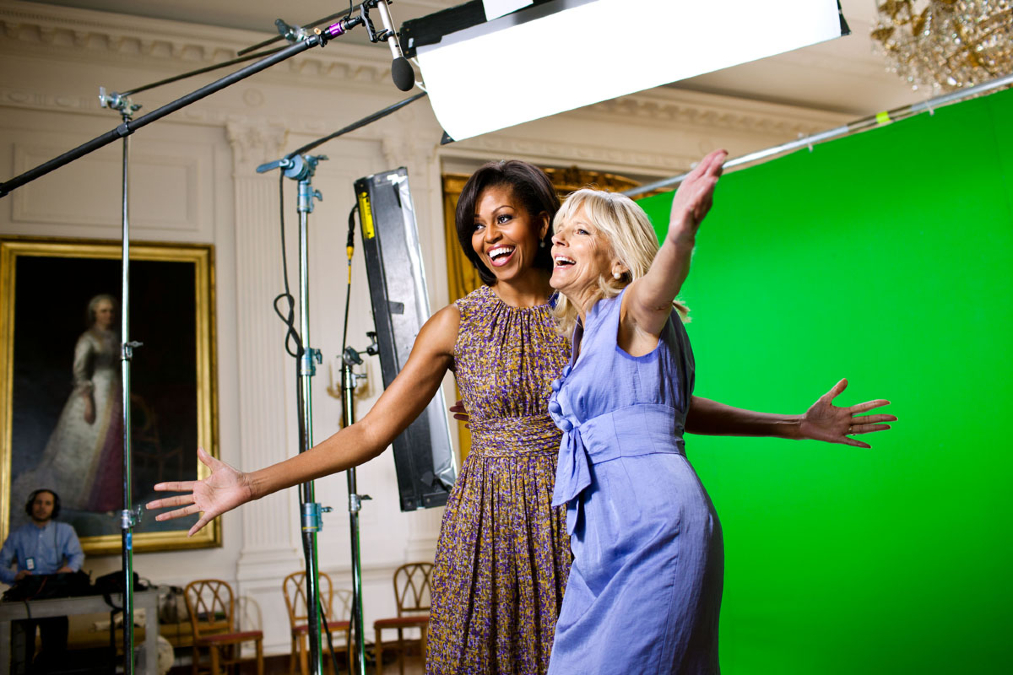 Photo credit: Avalon and Getty