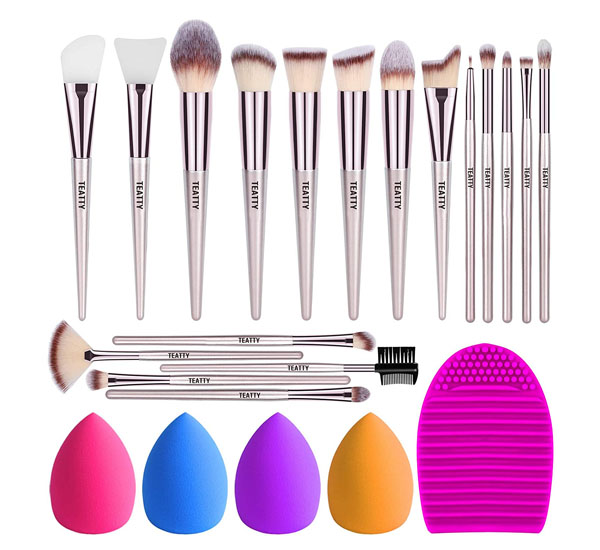 From CB: I bought that Henley button shirt we featured and I don't like it! It fits ok, I sized up as recommended, but the buttons and ribbing don't look as nice as they did in the photo. I'm returning it. I got the mask lanyards and you get so many for the price. They come in individual baggies, which is bad for the environment, but they work well and would make nice gifts. I mailed some to friends and family because I can't use them all. The mesh produce bags are really high quality and you get a lot of them too! I'm going to bring them with me the next time I go shopping. Here are some more things Hecate and I are looking at. Also I have to say that I shop on Amazon to distract myself. It's a way I cope with lockdown and I know it's not the healthiest, but it gives me me something to look forward to.
A bluetooth add-on for your car with so many features, including a car locator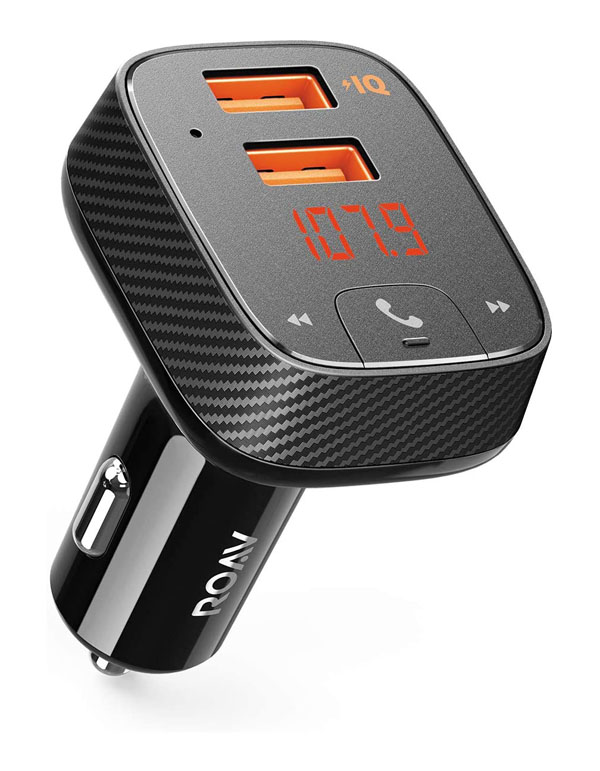 From CB: This little under $20 $24 bluetooth car device by Anker plugs right into your car lighter. It would be a great gift for someone with an older car. It has two USB ports to charge your devices and it also has FM transmission to stream music along with a feature that locates your car for you! It has over 4,000 ratings, 4.5 stars and a B on Fakespot. Reviewers call it a "swiss army knife" for your car and love how compact it is and how much it does. It's said to be easy to set up and to use without the static of other devices. While I don't need this because my car has bluetooth, I want it for the car location feature. Plus my son could connect his phone to it and we wouldn't have to switch the main bluetooth in the car. "I've tried so many FM transmitters and to be honest, none of them worked well. They all somehow had white noises and interferences during driving. The ROAV F2 smart car charger is the first Bluetooth FM transmitter that makes FM connection and sound quality equal to Bluetooth." "I feel like my car got a tech refresh, it's that streamlined and convenient!" "The ROAV is awesome… no ear-splitting static when I start the car, it pairs automatically, and the sound quality is as solid as if it were plugged into an aux jack. I have yet to hear a single whisper of static so far using it."
A peptide complex eye gel to reduce puffiness, dark circles and fine lines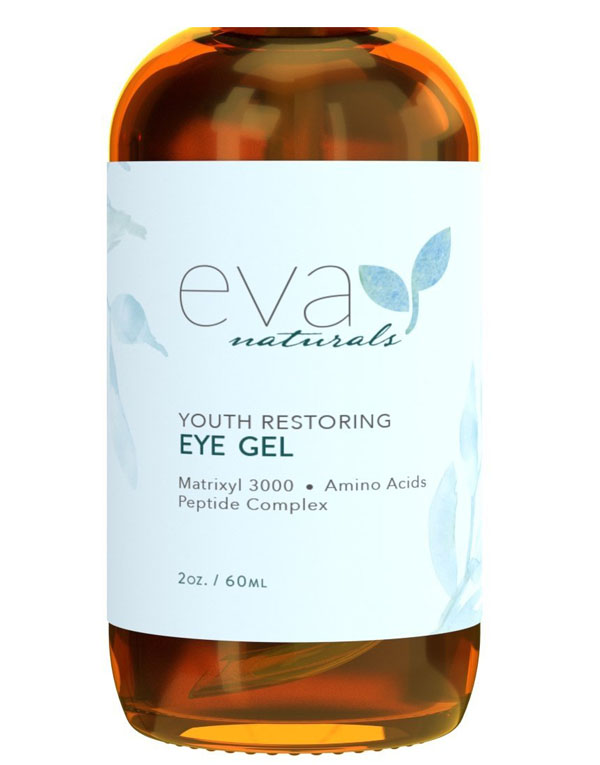 While I am still not convinced that eye gels and creams are any different than regular face cream, Eva Naturals is a good brand and some people swear by this product. This is two ounces of firming eye gel with amino acids and a peptide complex. It's only $15 and has over 3,700 reviews, 4.3 stars and a B on Fakespot. Women rave about how well it works and call it the best eye product they've ever used. "This is the best eye gel/cream I have ever used in my life. Huge size, the price is right, it took away my bags and brightened me up and it also helps my dry eye. I use it all over my face… I could write a book." "I have extremely sensitive skin and my eyes are the worst part. I can put this on and have no trouble at all. It feels like silk. Best of all, it has taken away the wrinkly, crepey skin that had started under my eyes. I'm 58."
A window bird feeder for a happy distraction


From CB: I got that squirrel proof bird feeder I mentioned a few weeks ago and it is truly a joy to watch the birds when I'm working. I see so many different types of birds and they're pretty close to me. Now that they're acclimated to coming near the window I wonder if I could get them to come even closer. This clear bird feeder by Nature's Hangout attaches right to your window with suction cups. It has 4.6 stars, over 2,200 ratings and a B on Fakespot. People say that it's easy to attach and to fill, and that it's entertaining for people and pets. Some say it's squirrel proof but not all reviewers agree. "I love that I can see them up close, and so does the cat, who sits inside under the feeder watching it like it's the Food Network. Have had this several months and have never had to reattach or adjust the suction cups." "Overall we are very pleased, it's right at eye level for my kids and they get so excited to see birds so close up!"
A set of 18 makeup brushes including beauty blenders and a silicone cleaner for $15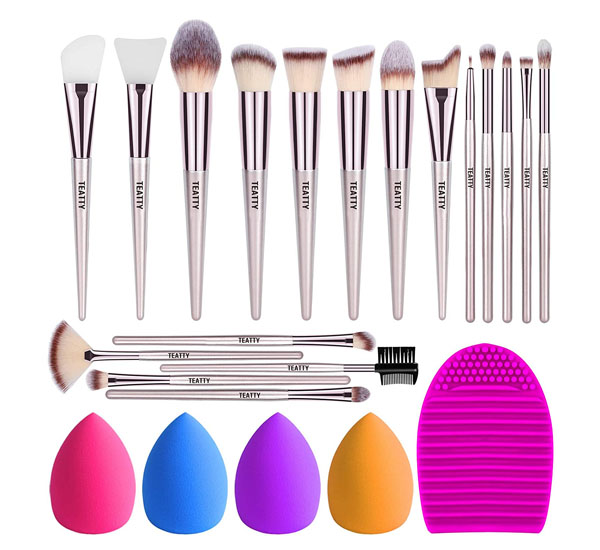 From CB: I keep featuring makeup brushes, because I need new ones and can't decide which to get. This is a set of 18 makeup brushes which includes four beauty blenders, two face mask brushes and a brush cleaner for under $15! These have over 1,100 ratings, 4.6 stars and a B on Fakespot. Women say these brushes are soft, that they don't shed, and that they're surprised how nice they are for the price. "I never expected to find a high quality set of makeup brushes on amazon. I know, brush snob but I always thought you had to pay big bucks in a fancy boutique to get decent makeup brushes. These are also easy to clean. The sponge blenders are soft and apply foundation evenly. Everything looks and feels like I bought them in a fancy boutique but the price tag says amazon!" "I was truly shocked at the quality of these brushes for the price." "They are soft and blend well. My eye makeup has been flawless lately. I have owned a few pricey makeup brushes and these definitely compare."
A microfiber fast-drying portable towel for camping, the beach, picnics and more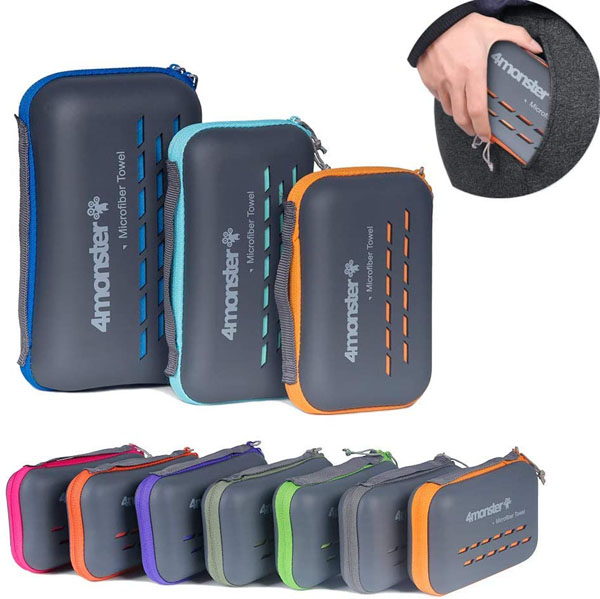 From CB: These microfiber towels by 4Monster come in six sizes and ten colors, all under $21. They come in a little portable case and would be great for camping, the beach or gym once we're doing that again. You get one towel with each purchase, 4Monster is just their brand name. These have 4.6 stars, over 3,000 ratings and an A on Fakespot. People say they're great for drying off while sweating, showering or swimming. "VERY HAPPY with the real 4Monster towel which feels very much like a thick, tacky car shammy. It reminds me of moleskin.. I have a small one for spin class and another for gym showering. They dry wicked fast, soak up sweat and water and are very well made. " "All-in-all I was very happy how this towel performed and the room I ended up saving in my backpack because even though this was bigger than a facecloth it still took up less than 1/2 the room than a facecloth would had taken up." "The towel is really soft and almost velvet like and, although it feels like it wouldn't wipe up a single drop, it's incredibly absorbent! I was shocked at how dry this towel left parts of me."
Wide leg lounge pants to upgrade your stay at home comfort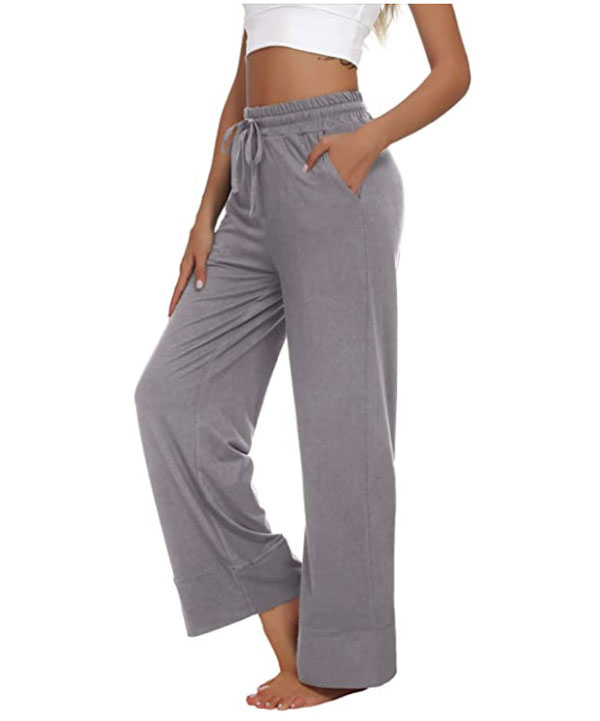 From Hecate: Buzzfeed had a ton of great suggestions this weekend. Among them were these wide-legged pants that look so comfortable, I want a pair in each color. And since they are so well priced, I just might be able to do that. Many of the commenters said they are nice and thin, but not so thin they are see through and sturdy enough they don't lose their shape. As I have mentioned, I am one of those weird people who can't stay in pjs for too long after I get out of bed, so I need some comfortable midday outfits on those mornings I just want to hang out with a book and a cup of coffee. But these are so cute, They'd make perfect running errands wear too. They come in seven colors and sizes S-3XL. Amazon says the sizing runs true to fit and the reviews confirm that. They earned 4.3 stars from almost 200 reviews and Fakespot gives them an A. Like I said, customers rave about the pants keeping their shape, which is rare for thin fabric, "The knees don't bump out after wearing all day! The pockets are wonderful! They don't stick on the sides." Another confirmed you can wear them as long as you want, "These have to be the softest sweatpants I've ever had. They're more of a cool/thin sweat pant, but definitely not too thin to where you can see through them." I honestly can't decide which color to buy first!
At home mini ice cubes like at the movies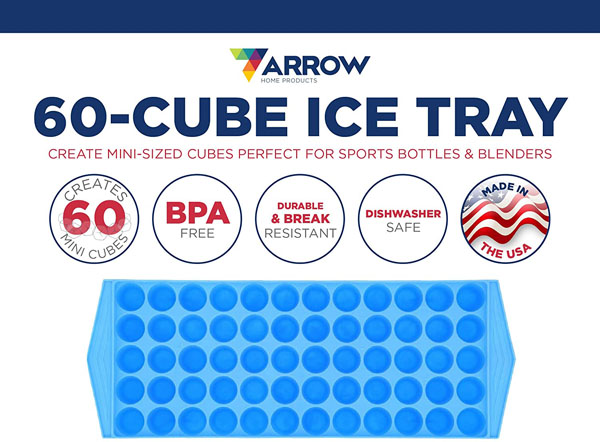 From Hecate: This is so wild, I totally needed these this past weekend and then they popped up on Buzzfeed on Monday. I did a modified movie night and wanted theater style ice cubes for my "concession stand" but my only option was to smash regular cubes in a ziplock. These trays make little conical ice cubes that would have been perfect. You get three trays for $20 normally but they are currently on sale for 3 for about $10, and being silicon, you can store them when you don't need them so they won't take up freezer space. They earned 4.3 stars from over 3,600 reviews and ReviewMeta only adjusted that to 4.2 stars. I feel silly because I saw these and thought "pretend movie theater!" but almost all the reviews mention these conventionally fit in water and soda bottles, "I have been searching for small ice cubes to put in water bottles and soda. This is perfect! Small bullet shaped ice cubes that are perfect sized." Duh. Another also said they are good for snacking, "The 'cubes' are about the size of Dots candies. They freeze about as quickly as my regular sized ice trays which works just fine for me. I like to crunch on ice so I try to keep a supply on hand." which, if you are a nervous chewer like me, this is actually useful knowledge.
A light mask for double masking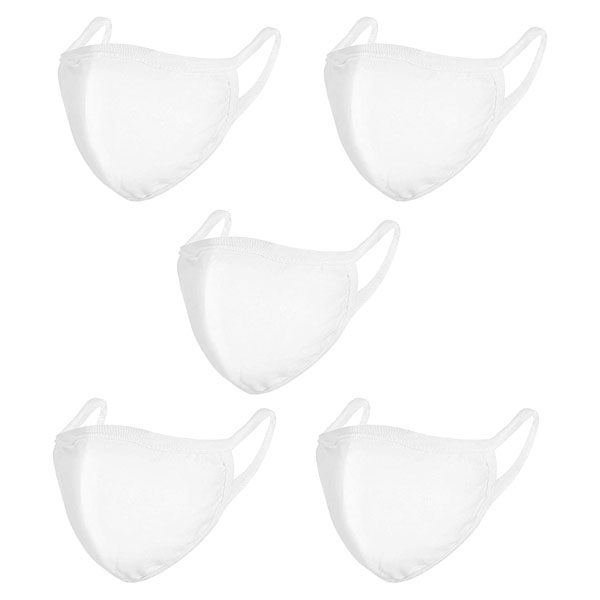 From Hecate: Dr. Fauci recommends we double mask as we continue to fight COVID. Living in a surge area, we're heeding this advice because, you know – science. These light, washable, cotton masks make a good undermask to help protect us from the virus as we wait until our tier for vaccines comes up. You get 5 reusable masks for $17 but they are currently on sale for $13. Almost 9,000 Amazon customers gave the masks 4.1 stars and they earned an A on Fakespot. Most customers said they fit well, "The cotton mask is very soft and nicely fit. I wear it for a whole day in the office and feel quite comfortable" although a few men complained they were a little snug for the average male head. But you can always get one of the mask extenders CB recommended if you need it. Another said it is breathable but still effective, "They are also the easiest I have found to breathe through without being stupidly thin."
Thanks for reading and commenting on our affiliate post! If you make any purchases through these links we get a percentage and appreciate it.