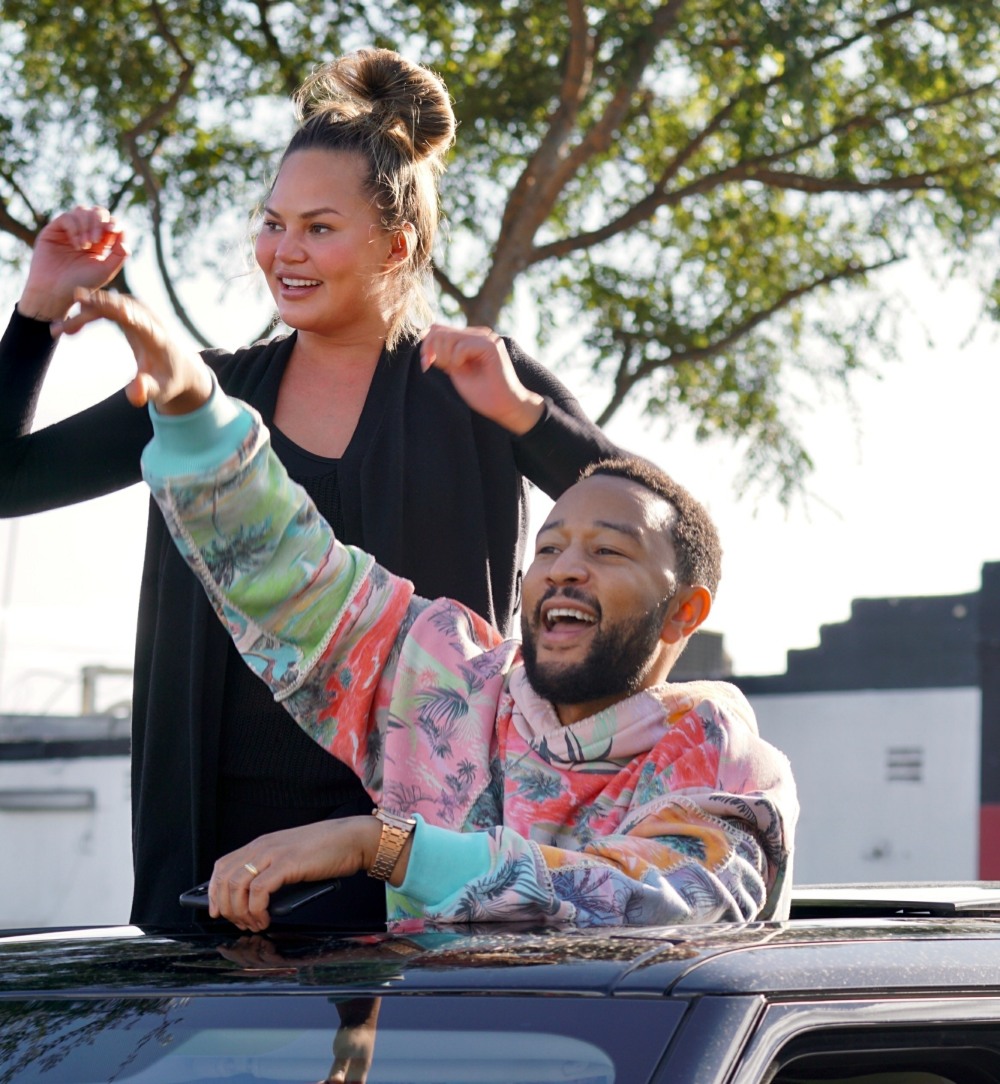 It's not that everything Chrissy Teigen does and says is terrible. Every now and then, she'll say something interesting, or start a conversation worth having. Sometimes some genuinely heartbreaking stuff happens to Chrissy and I truly feel sorry for her. But… yeah, most of the time I find her annoying. She's so attention-seeking, so desperate to be in the middle of everything, so "extremely online." Yesterday, Chrissy posed this question to her Twitter followers: "what's the most expensive thing you've eaten that you thought sucked?" A simple enough question, although asked at a weird moment when people are literally lining up for hours at food banks. Chrissy contributed her own story:
one time john and I were at a restaurant and the waiter recommended a nice Cabernet. We got the bill and it was 13,000 dollars. HOW DO U CASUALLY RECOMMEND THAT WINE. we didn't even finish it and it had been cleared!!!

— chrissy teigen (@chrissyteigen) February 3, 2021
That's when everyone started dunking on her. One criticism: she's out of touch and not relatable at all, she's just some rich woman who thinks "accidentally ordering $13,000 wine" makes her sound totally normal. The other criticism was more of a general mockery and applause for the waiter who successfully conned Chrissy and John. First she responded with this:
hey, not everything I say on my twitter is going to be relatable to you because it is my life and my twitter and my stories. I see your tweets, I get your jokes, you are so funny, yes, you really nailed me

— chrissy teigen (@chrissyteigen) February 3, 2021
There she is, eating up the attention, basking in it. So of course she kept going:
me, sharing story of getting screwed over by a waiter. shares story of rough week, baby would have been born. feeling anxious, sad. you: let's fucking own this rich bitch for retweets

— chrissy teigen (@chrissyteigen) February 3, 2021
honestly, I will be that person for you. it is fun to gang up on me. I *see* the convos that bring you together in your owning of me. I make it easy. have fun.

— chrissy teigen (@chrissyteigen) February 3, 2021
worst nightmare pic.twitter.com/4Vw0JMyzOi

— chrissy teigen (@chrissyteigen) February 3, 2021
The more she dug in and performed this "how dare you!" act, the more people were like "no, how dare you." And so it just went on and on. If you're following Chrissy and you're still falling for it, I can't help you. For many people, Twitter is a fun place where people go to make jokes or talk politics or gossip or whatever. Chrissy just needs to be validated, constantly, daily. And if she gets well-deserved sh-t for being a tone-deaf rich woman, she will…keep doing this every f–king month.
Chrissy Teigen is always like "I will not apologize for sleeping on a bed of my servants. I'm a woman"

— J*ckie (@jackies_backie) February 3, 2021
When covid is over I want to shake the hand of the waiter that tricked chrissy teigen into buying a $13k bottle of wine

— 💖elora💖 (@eeeeowa) February 3, 2021
chrissy teigen: one time in geneva, my husband john legend's driver was parking our limo. he knocked over an ancient statue and we had to pay 90,000 euros to fix it! luckily we had it on us, in gold krugerrand.

regular people: omg she is so relatable.

— john (@johnsemley3000) February 3, 2021
This is still my favorite Chrissy Teigen moment pic.twitter.com/YPn5PP0Uao

— KnowNothing (@KnowNothingTV) February 3, 2021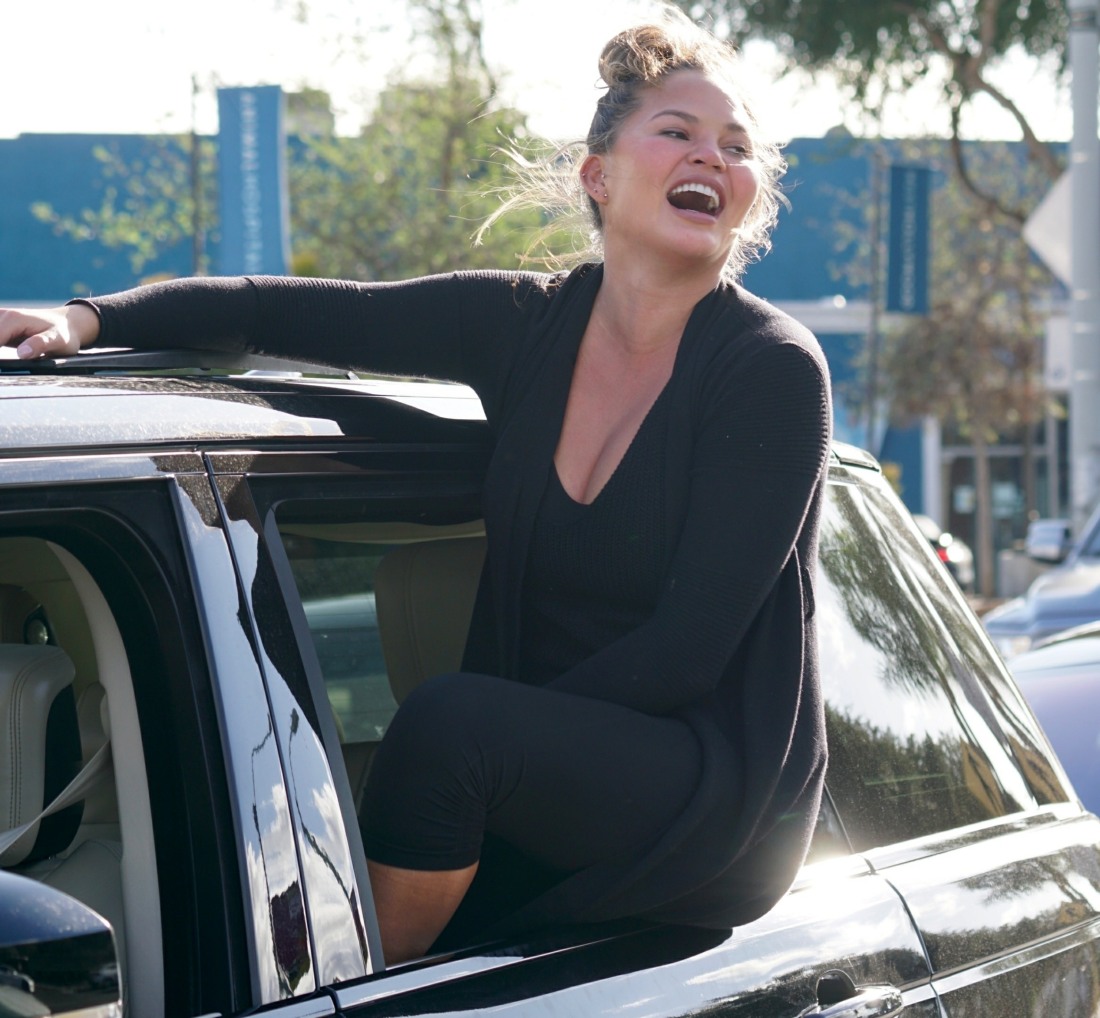 Photos courtesy of Backgrid.