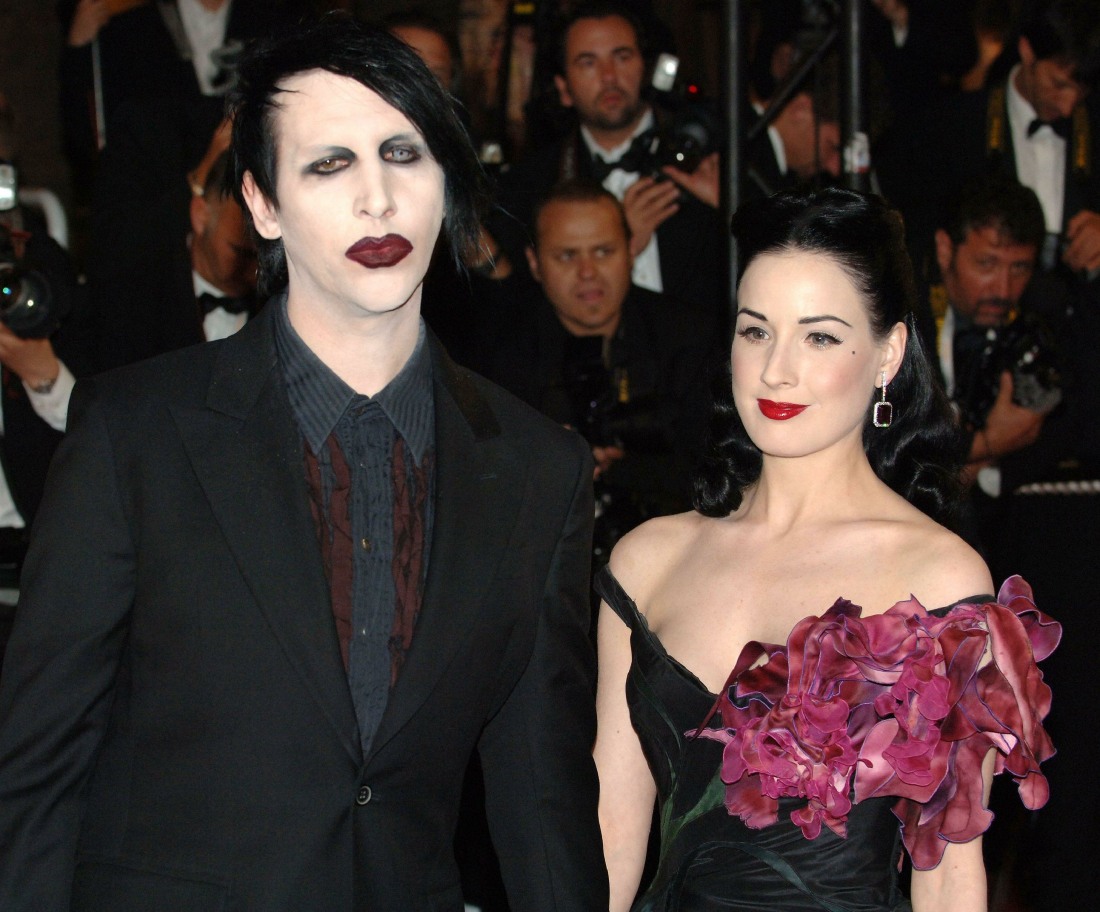 I'm dating myself, but I absolutely have vivid memories of the Vogue editorial from Dita Von Teese and Marilyn Manson's wedding. Dita wore a gorgeous Vivienne Westwood gown in rich purple. There was a lot of talk about her corsets. She was a stunning bride and that was arguably Manson's last gasp of relevancy. About a year after their wedding, Dita left him. There was a cloud over their split, and it was widely theorized that Manson was cheating on Dita with Evan Rachel Wood, especially since he began stepping out with ERW about two seconds after his split with Dita. That was about fifteen years ago. Crash cut to this week – ERW named Manson as an abuser. Ashley Walters, Sarah McNeilly, Ashley Morgan and several other women have come forward with their stories about Manson's harassment, violence, abuse, and more. Manson issued a bullsh-t statement in his own defense, but he's still losing all of his jobs and contracts. Now Dita is speaking up:
Dita Von Teese is addressing the accusations of sexual and emotional abuse against Marilyn Manson. Von Teese, 48, was in a relationship with Manson, 52, for several years, and the pair were married for about a year from 2005 to 2006.

The burlesque dancer shared a statement on Instagram Wednesday saying that while "the details made public do not match my personal experience" with Manson, she urges "those of you who have incurred abuse to take steps to heal."

"I have been processing the news that broke Monday regarding Marilyn Manson. To those who have expressed your concerns of my well-being, I appreciate your kindness," Von Teese said. "Please know that the details made public do not match my personal experience during our 7 years together as a couple… Had they, I would not have married him in December 2005. I left 12 months later due to infidelity and drug abuse," she said. "Abuse of any kind has no place in any relationship. I urge those of you who have incurred abuse to take steps to heal and the strength to fully realize yourself."

"This is my sole statement on this matter," Von Teese concluded. "Thank you for respecting this request."
I think she struck the right note – no, he didn't do that to me, but my thoughts are with the women who were hurt by him. The "infidelity and drug abuse" thing – yeah, he was cheating on her with, I believe, Evan Rachel. Then he manipulated and molded ERW into a version of Dita. Anyway, I've always liked Dita and I believe her when she says he wasn't like that with her. There was *other* sh-t happening when he was with Dita.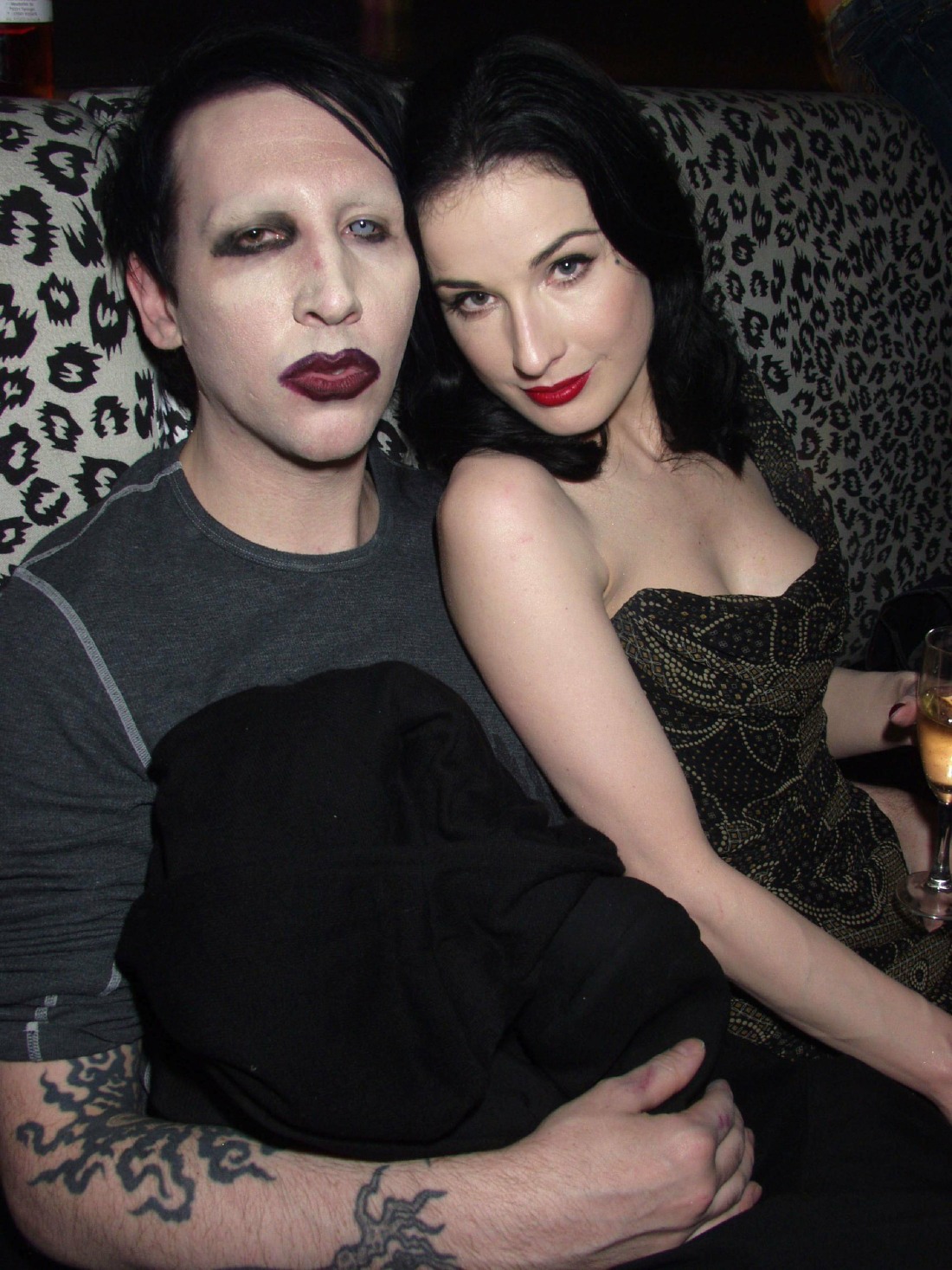 Photos courtesy of WENN.