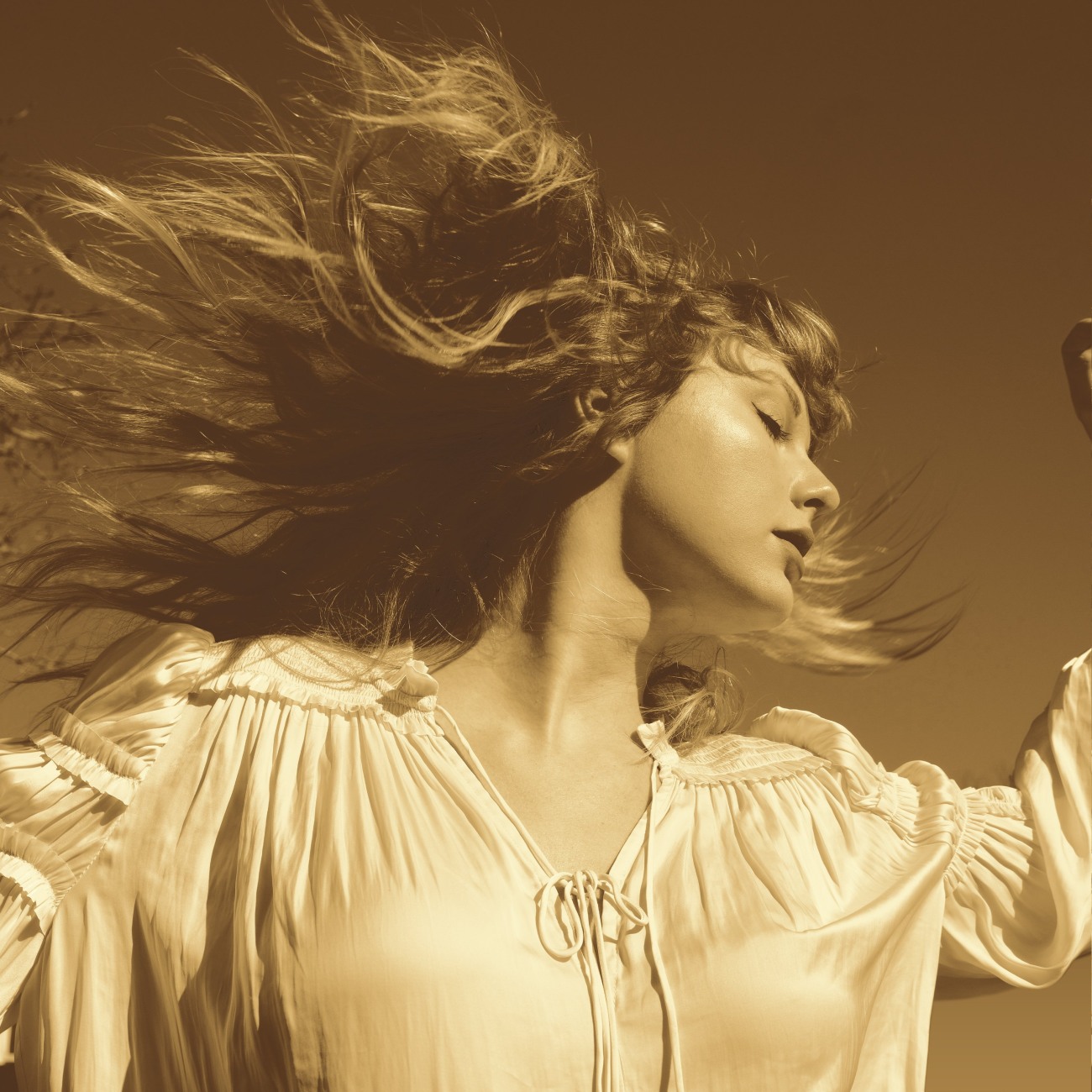 Taylor Swift is so obsessed with her personal numerology that she decided to crash an already hectic news week. Today is 2/11, and 2 + 11 = 13, her favorite number, her lucky number. So today we got the long-awaited announcement: Taylor has re-recorded her album Fearless, which was one of the albums bought by Scooter Braun's corporate consortium in the purchase of Big Machine. Taylor's fans knew that she was working on re-recording her first six albums as a way to screw over Scooter Braun, who owns the original masters of all of those albums. The intention is to get the Snake Fam to buy up the new-old albums and devalue the Braun-held OG masters.
Taylor Swift made a brief appearance on Good Morning America today to share big news: More music is coming—old new music, actually. The singer revealed that the highly-anticipated re-recording of one of her biggest singles, 2009's "Love Story," will come out at midnight. She is also releasing her full re-recording album of Fearless soon, and it will have 26 songs—more than the 13-track original. She didn't specify its exact release date yet.

"I'm so excited to share with you that tonight at midnight, I'll be putting out my version of my song 'Love Story,' which was originally on my album Fearless," Swift started. "I've now finished re-recording all of Fearless, which will be coming out soon. My version of Fearless will have 26 songs on it because I decided to add songs from the vault, which are songs that almost made the original Fearless album, but I've now gone back and recorded those so that everyone will be able to hear not only the songs that made the album but the songs that almost made it, the full picture."

The singer's note included a hidden message. If you string together the capitalized letters, it spells out "April Ninth"—April is the fourth month of the year, and 4+9 = Taylor's lucky number of 13.
So she announces the re-recording on 2/11 and the Fearless re-recording will come out on 4/9. What will happen on March 10th though? I wonder! Oh well, at least she's actually giving the Snake Fam even more new material, in the form of newly recorded old songs which never made it onto the original Fearless album. I'm actually very curious if Taylor is going to "fix" some of the mistakes from the original recordings – meaning, I wonder if she's not just doing this to screw over Braun, but she genuinely wanted to change up the productions or arrangements on certain songs. Also, will she call this album Fearless too? Fearless 2? Fearless Redux? Fearless: Rise of the Snakes?
EXCLUSIVE: @taylorswift13 is dropping a new re-recorded version of her song "Love Story" at midnight! She tells @GMA she has re-recorded her entire "Fearless" album and gives us a sneak peek at the new cover! 💛💛 #TaylorSwiftOnGMA https://t.co/UQUu2QuE6O pic.twitter.com/8ZvZBmvgiR

— Good Morning America 💛💛 (@GMA) February 11, 2021
I'm thrilled to tell you that my new version of Fearless (Taylor's Version) is done and will be with you soon. It has 26 songs including 6 never before released songs from the vault. Love Story (Taylor's Version) will be out tonight. Pre-order now at https://t.co/NqBDS6cGFl 💛💛 pic.twitter.com/Vjyy2gA72O

— Taylor Swift (@taylorswift13) February 11, 2021
🚨@TaylorSwift13 reveals she has finished re-recording 'Fearless,' including six songs that originally didn't make the album.

It has a new cover artwork and will drop "soon." #FearlessTaylorsVersion pic.twitter.com/dLIdnAObst

— Pop Crave (@PopCrave) February 11, 2021
Album cover courtesy of Taylor Swift.