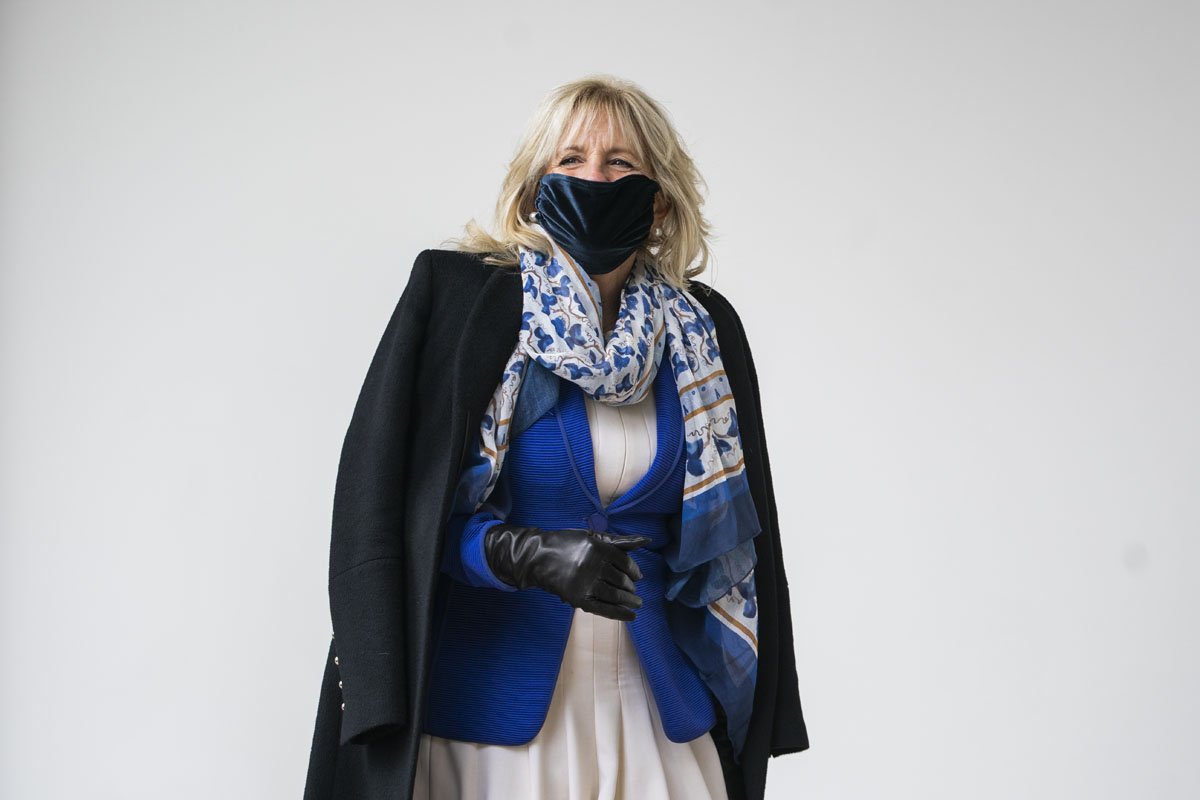 My favorite thing about the Obama administration was the sister-love between Michelle O and Jill Biden. I always got so excited when I saw those two ladies together. They were both such strong, educated AND loving women and an amazing example of how women can support each other. Despite both Jill and Michelle having similar attributes, they expressed them differently and that also made me happy. I also loved how their husbands so openly loved them and showed them affection. We now get Dr. Jill Biden as FLOTUS and I am excited to see what she will do. The good news is, we won't have to wait too long. Dr. Biden has hit the ground running by visiting charities and taking home baked-cookies to the National Guardsmen protecting the Capitol. Now, she is taking on an even bigger challenge in her quest to fulfill her husband's promise for free community college. As a part-time community college professor, Dr. Jill understands the importance of a higher education without unreasonable debt. Below is more on the project from People:
"We have to get this done and we have to do it now," said Biden, 69, according to her press secretary, Michael LaRosa, who posted the comments on Twitter. "That's why we're going to make sure that everyone has access to free community college and training programs."

She continued: "We're going to make sure students have the support they need to cross that finish line. We're going to invest in programs that prepare our workers for jobs of the future."

The first lady, who has a doctorate in education, taught while serving as second lady and is continuing to work as a community college English professor while in the White House.

On the campaign trail, President Joe Biden also touted the importance of free community college or high-quality training programs for Americans.

Dr. Biden has likewise often touted the value of community colleges and advocated for increased access. In a 2015 interview on Late Night With Seth Meyers, she pushed the tuition-free proposal, saying, "We want to make college affordable for all Americans."

The Biden administration is likely to revive that idea.

"In the 21st century, twelve years of school isn't enough," he tweeted in December, roughly one month before taking office. "That's why under the Biden-Harris plan, community college will be free — and public colleges and universities will be tuition-free for families earning less than $125,000 a year."
I am so excited about this project because I feel that we shouldn't have to get into so much debt for a higher education. Especially since we pay high taxes in many cases, which should be invested back into Americans. Free college is scary for corporations because they can use exorbitant debt to keep people working for low wages. I know that the original plan was brought to the House and Senate during the Obama administration and was blocked by Republican lawmakers. However, I hope the Biden administration learned from the first two years of the Obama administration and push these sorts of projects through while they have the numbers in all three branches of government. Projects like free college tuition and student loan relief will definitely make life better for many Americans. Also tuition free community college may motivate more people to go to school for specialization in fields that are seeing less enrollment.
Dr. Jill will do great things over the next four years. I look forward to Jill restoring integrity to the role of FLOTUS. Hopefully, we will get more footage of Jill hanging out with Michelle AND Doug. I hope Doug and Jill do a lot of projects together that will make life easier for everyday Americans. I also hope that the bill to pay off $10-25,000 student loan debt will also get passed. It is time that our government works for the people who elect them and not the corporate overlords. Hopefully the next few years will bring America back to center, both economically and culturally. I would like to see what happens to our economy and our morale when our government bails people out verses bailing out corporations who don't even pay their fair share in taxes.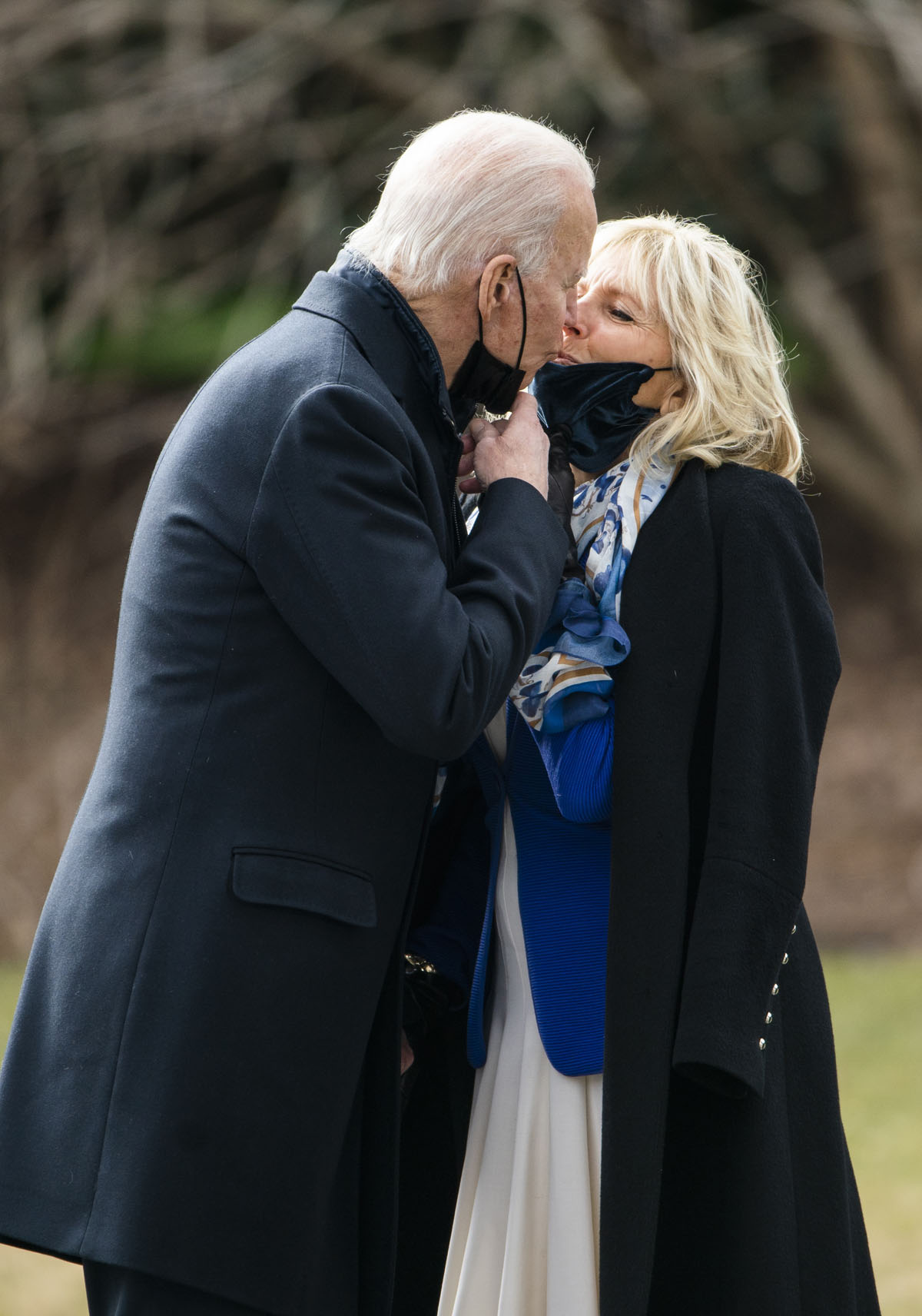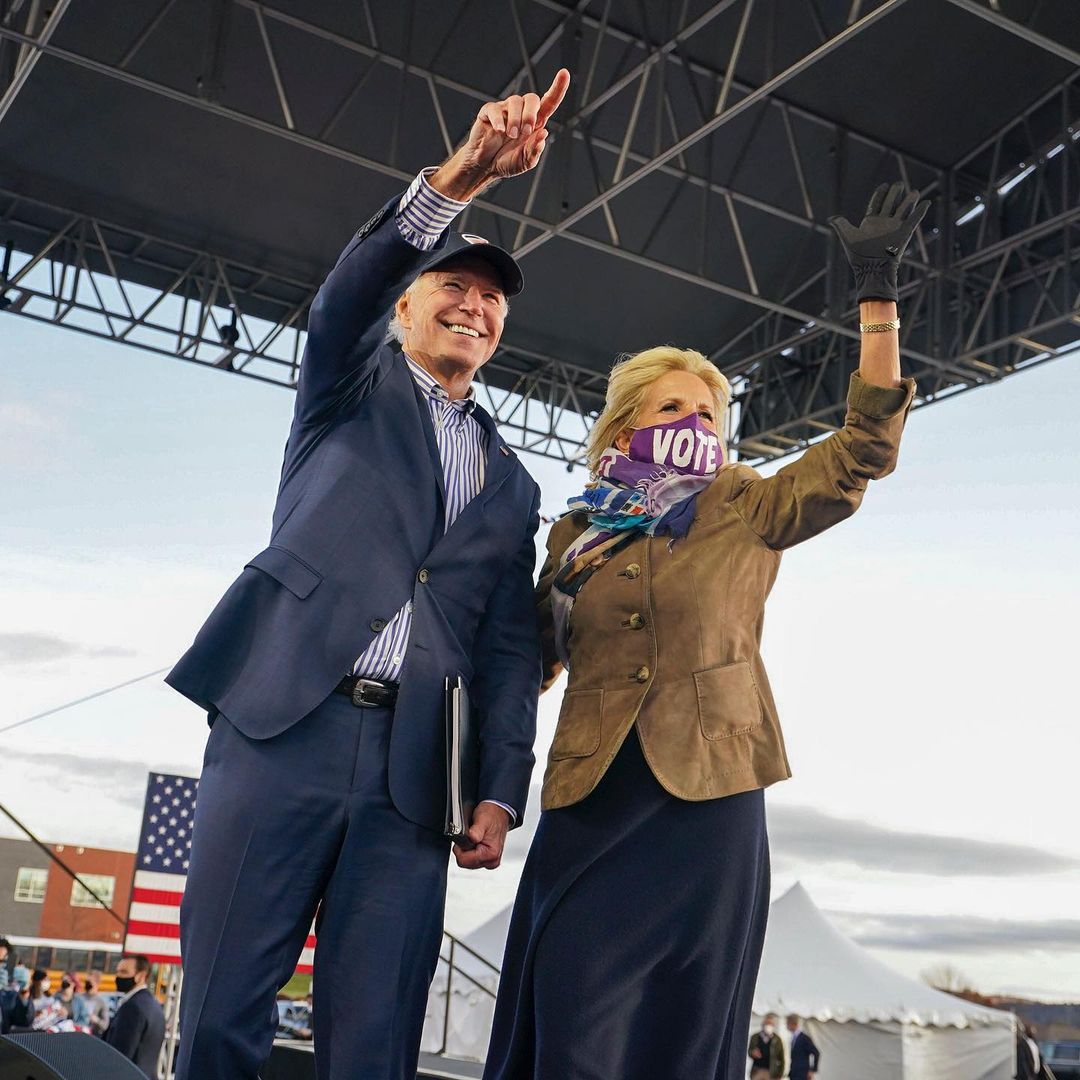 Photos credit: Avalon.red and via Instagram