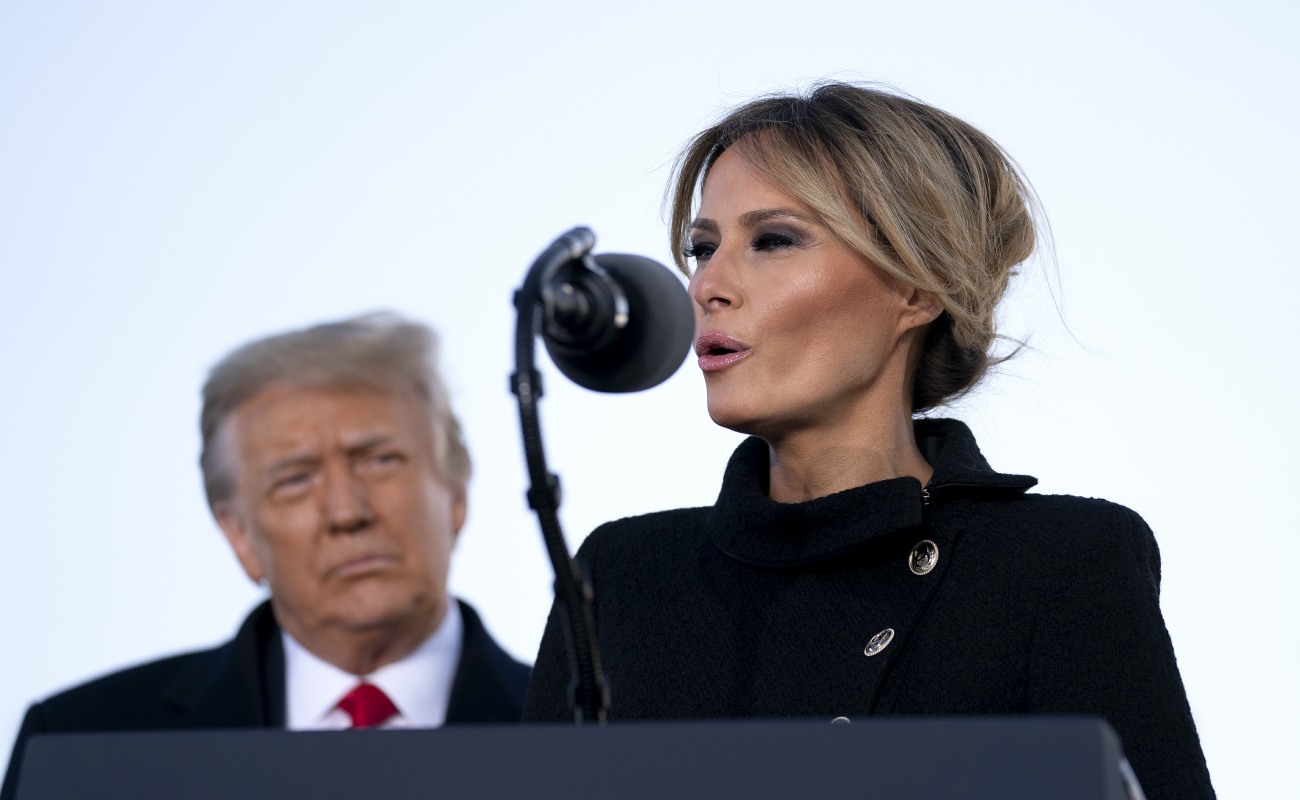 The Trumps haven't even been out of the White House a full month, and I can already feel the combination of boredom and thirst coming out of Mar-a-Lago. Donald Trump must be climbing the walls, especially given the sh-tty performances of his sh-tty lawyers during the impeachment trial. He doesn't have Twitter as an outlet, so all he can do is scream at people through the phone. Meanwhile, Melania is alternating between vapidity, self-care and seething with jealousy. CNN had a lengthy story about how Melania is filling her days and they make her sound so basic and so jelly. Some highlights:
How Melania spends her days at Mar-a-Lago: "She goes to the spa, has lunch, goes to the spa (again) and has dinner with Donald on the patio," said one person familiar with Melania Trump's schedule at Mar-a-Lago, her home in Palm Beach, Florida. "Rinse and repeat. Every day." Another person familiar with her daily routine confirms Trump's affinity for the private club's spa facilities, noting it is not unusual for her to spend several hours a day there, enjoying the benefits at her disposal, often going twice in a 24-hour period, for massages, nail care, facial treatments or other items on the menu.

Bitterness & regret: Yet there have been moments of bitterness and regret, say several people with knowledge of Trump's conversations of late, most notably since Joe Biden's inauguration and with respect to the activities of her successor, Jill Biden.

Why she didn't immediately condemn the Jan. 6th insurrection: "She could see how it was going to go for her," said one former White House official who spoke to CNN, noting that Trump felt she was in a lose-lose predicament whether she spoke publicly or not. If she condemned the violence, her husband and his base would be angered and it would create a stir about her breaking with the President. And by staying silent, she was implying support for what happened. "Once (the insurrection) happened, she knew there was nothing to gain for her by speaking out or doing something — so she didn't do anything," the former White House official said.

She actually wanted to do to Biden's inauguration: Disappointed by the way she left Washington, she has been "bitter and chilly" at times toward her husband, upset that her image became collateral damage in his quest to denounce the election and procure a peaceful transfer of power, two of the people familiar with her thinking of late note.

She's super-mad that everyone loves Dr. Jill Biden: Melania Trump's most fervent ire has come from watching Jill Biden kick off her East Wing tenure on nearly the antithesis of the path Trump took. Biden moved into the White House right away, for starters, and had a staff hired and fleshed out within two weeks of the inauguration… Jill Biden already has nearly a dozen full-time staff members and is expected to add more. Though Melania Trump reportedly left a note of welcome for Biden in the Executive Residence, she has still not spoken to her, eschewing a long-held tradition of first ladies.

Melania can't believe how much press Jill is doing: The attention Biden has been getting has not gone unnoticed by Trump, say those who know her. Though she is lamenting the media focus on her successor, Trump turned down several similar offers from national publications throughout her time as first lady, according to two people who worked closely with her. When presented with offers and asks for participation, it was Trump who would not want to do them. In four years, she never did an interview with a national publication. "Donald was more upset about Melania not getting magazine covers than Melania was," said Stephanie Winston Wolkoff, who served as Trump's senior adviser during her first several months as first lady before the relationship went south.

Melania is second-guessing herself, sort of: The lack of interest in sitting for an interview, out of privacy and concern for what might be asked and require an answer, was for Trump a paramount strategy, according to Wolkoff. Now Trump, according to multiple people familiar with her thinking, is second-guessing that tactic. But the former first lady is not blaming herself in hindsight, she's blaming others — former staff members, magazine editors, and corporations and foundations that opted not to work with her because of the former President's political rhetoric. Trump has recently been noting to acquaintances that she thinks she could have participated in more media opportunities and policy events had her staff been more accommodating to her needs. "That seems unfair, but typical to blame everyone else," said someone familiar with Trump's thinking during her White House years. "Everyone knows Melania Trump does what she wants when she wants, and not one staffer on her team could have done anything to change that."
I mean, it goes on and on and you can just feel the seething. Melania was so lazy and she thought her laziness was clever, that she would be seen as a beautiful, unknowable, mysterious enigma. But then everyone was like "damn, she's lazy trash and we're so happy that Jill Biden is our First Lady now!" So Melania has to blame everyone else for not convincing her to get off her ass and Be Best. And how many spa treatments can someone have every day, multiple times a day? Damn.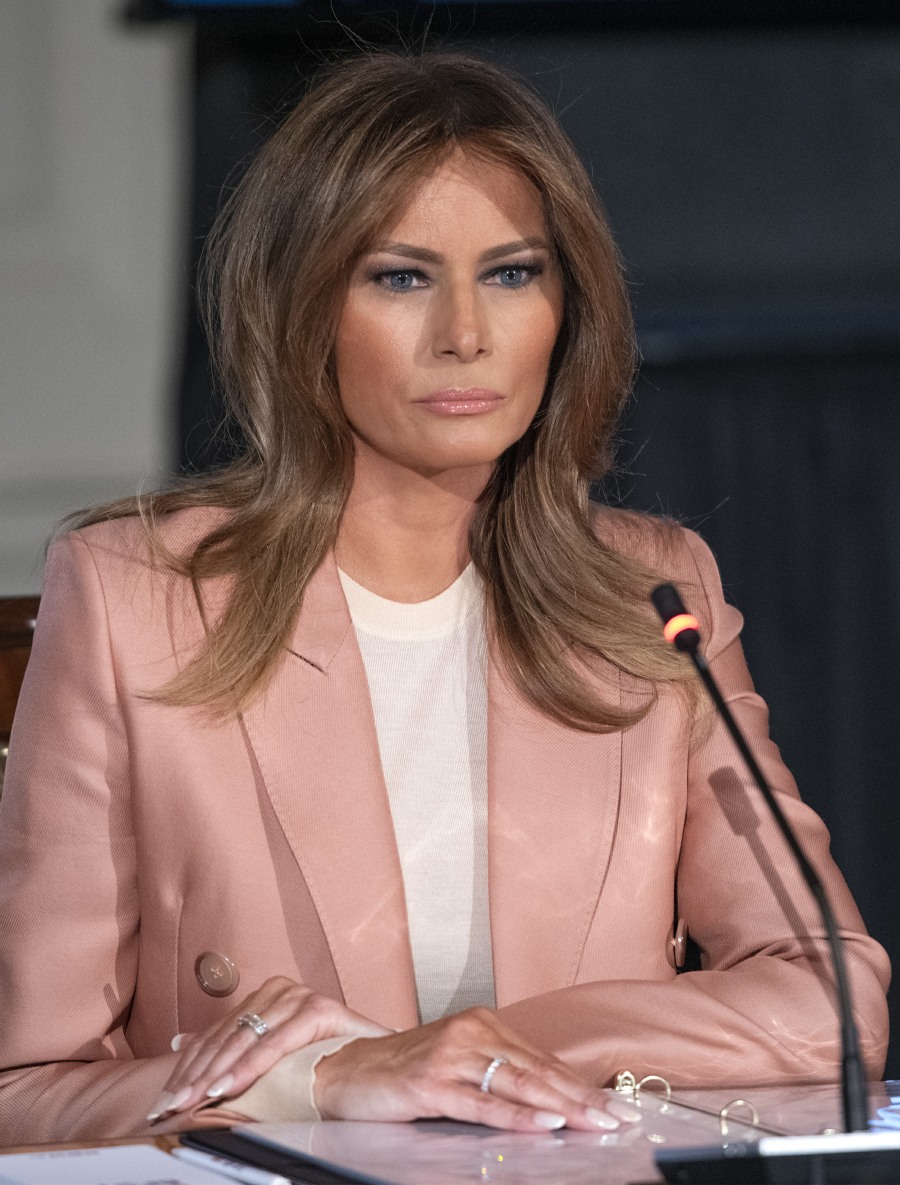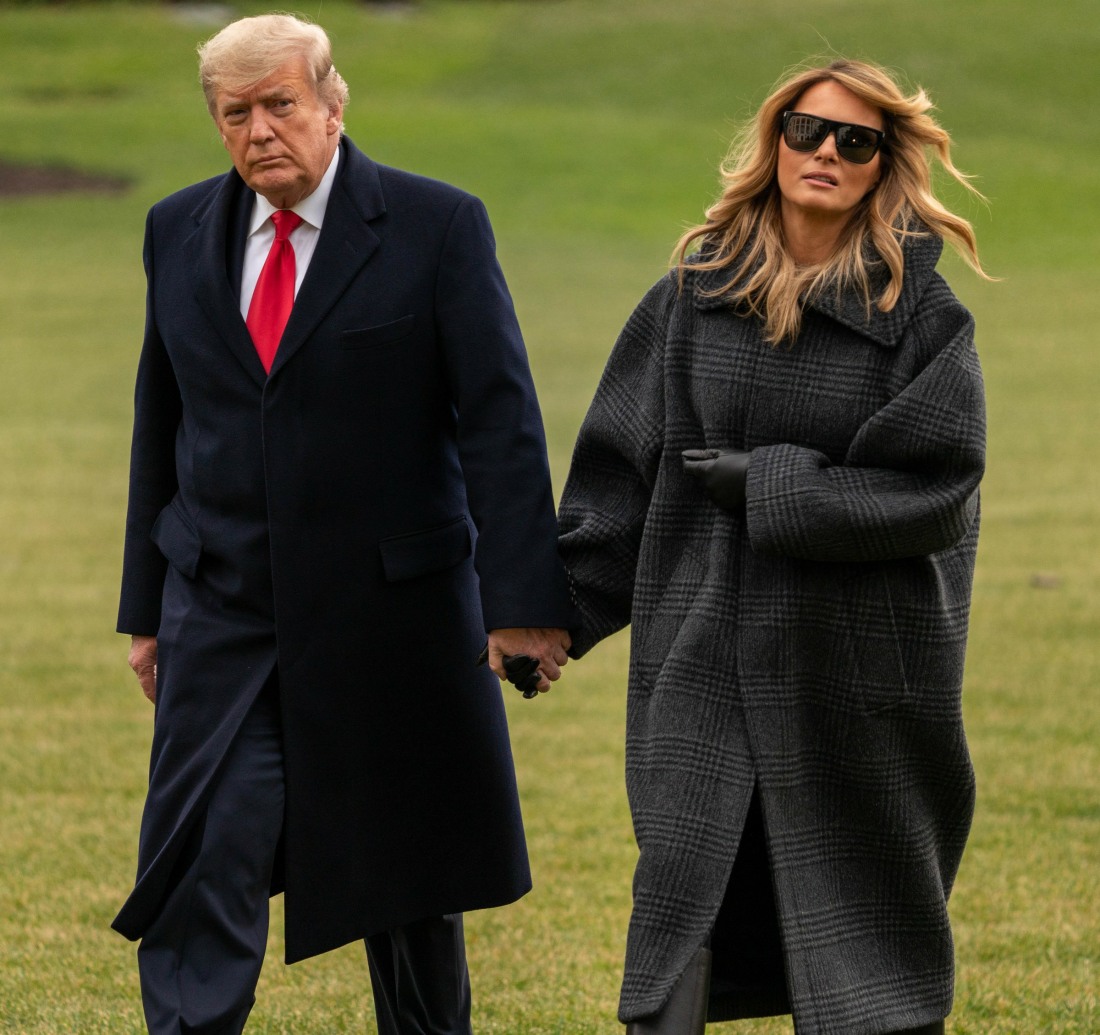 Photos courtesy of Backgrid, Avalon Red.