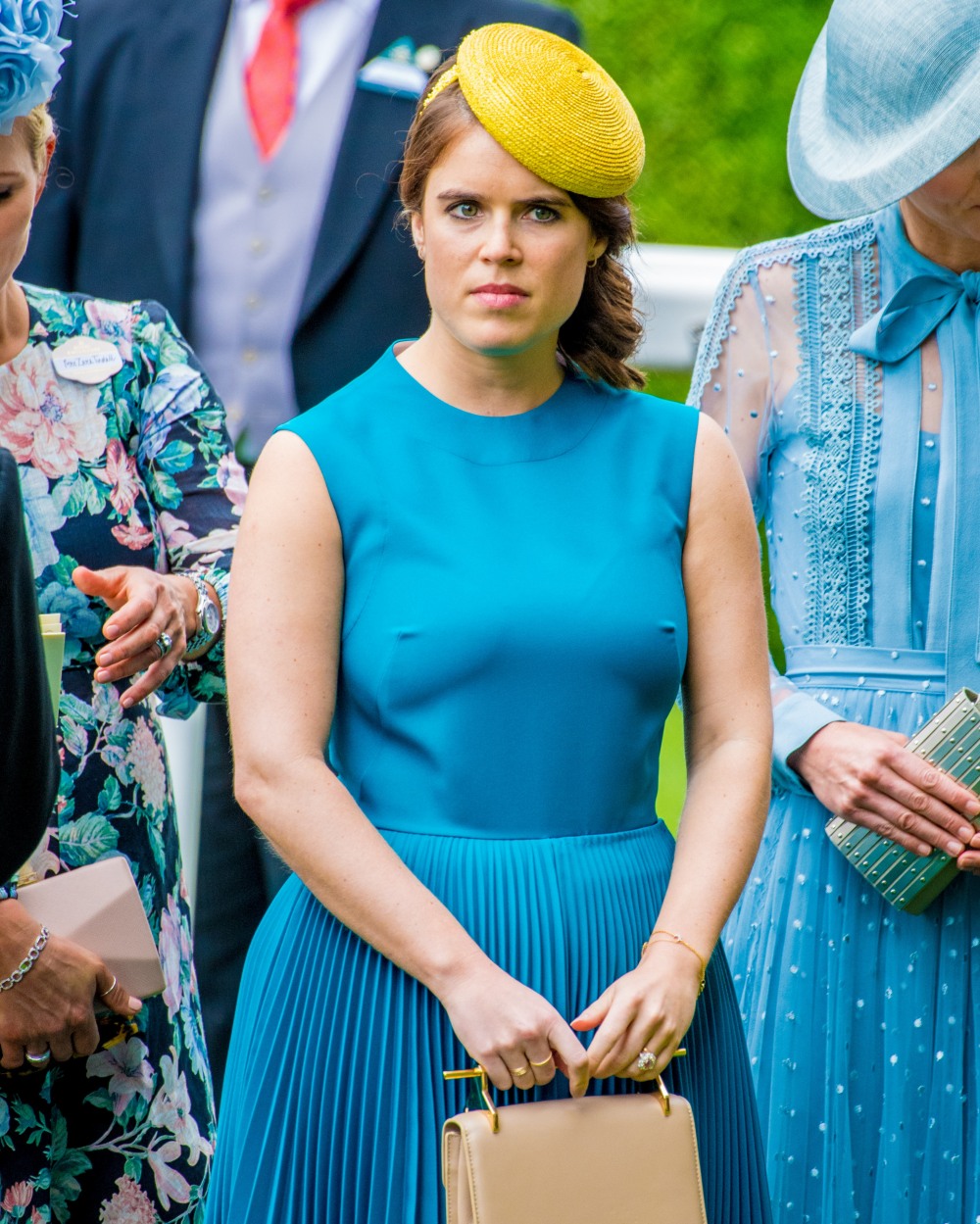 There's already talk about how the Duke and Duchess of Sussex's pregnancy announcement overshadowed Princess Eugenie and Jack Brooksbank and their first child. E&J welcomed Baby Boy Brooksbank last week, and Eugenie stayed in the hospital for three days before coming home (to Frogmore Cottage) last Friday. While E&J posted the baby's first photo on Instagram as part of the birth announcement, there was certainly an expectation that they would release another photo where we could see the baby, perhaps packaged together with the child's name. They still haven't done that, as of this writing. It's also worth noting that some people believed that E&J got overshadowed by Meghan's legal victory last week too, which I sort of agree with, except the British media downplayed the victory so much. Now there are pieces about how *sad clown noise* Nameless Brooksbank will be pushed down the line of succession even further because of the Sussexes' Montecito Baby.
Princess Eugenie and her son are set to be pushed down the line of succession to the throne within months following the happy news shared by the Duke and Duchess of Sussex. The birth of Eugenie and Jack Brooksbank's son already shook up the line of succession, as their baby now sits at the 11th position. This means senior royals such as Prince Edward, who until early last week was 11th, and Princess Anne, who was 15th, were knocked down a position in the line to the throne.

However, the happy announcement made yesterday evening by Harry and Meghan means it is now Eugenie and her son's turn to be pushed down the line. Meghan and Harry's new baby will follow Archie Harrison in the line to the throne and, after its birth, will become eight in line. As a consequence, everyone following the Sussex children in line to the throne will lose a position.
Yep, that's how it works. To be fair to Eugenie, I don't think she really cares all that much. Beatrice cares though! But Eugenie probably shrugged at the idea of her child being knocked down one more rung. My guess is that the thing that stings a little bit is that because of the Sussexes' announcement, the baby name announcement probably will be more of a shrug.
Speaking of, the Daily Mail has a story about how E&J will likely use the name "Stamp" for the boy's middle name. It's a significant name to the Brooksbanks family.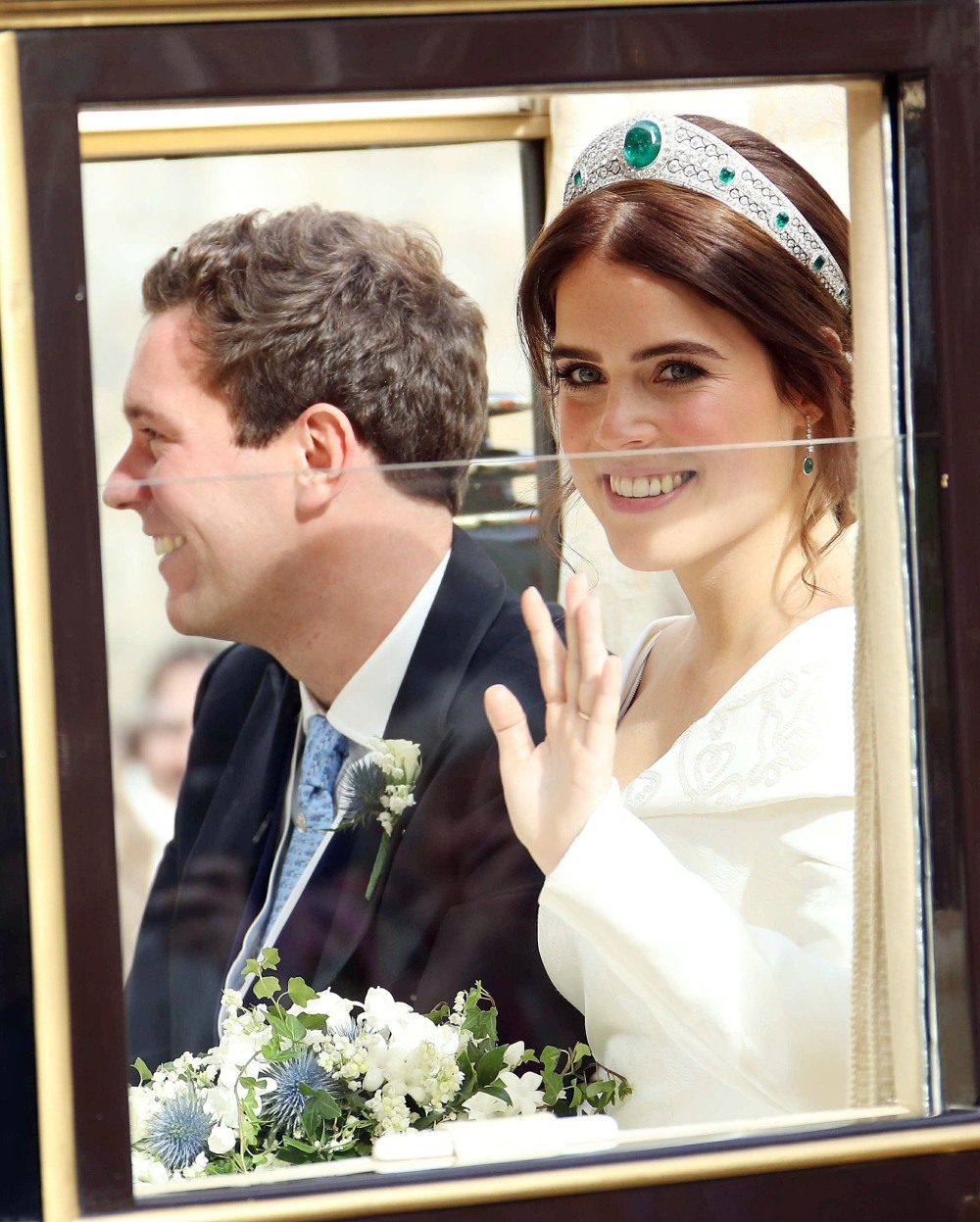 Photos courtesy of Avalon Red, WENN.