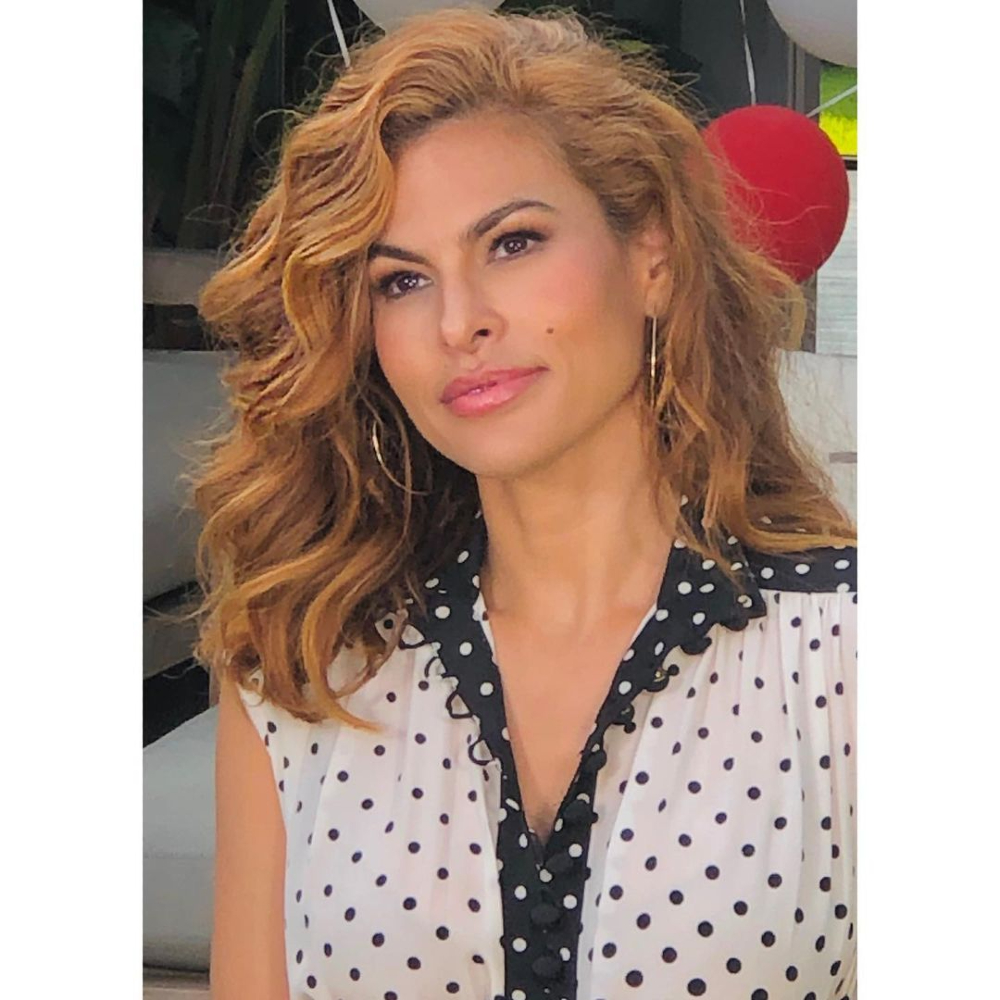 Eva Mendes famously plays her hand close to the vest when it comes to her family. If we know anything about her life with partner, Ryan Gosling or her two girls, Esmeralda, six, and Amada, four, it's only because Eva allowed us that small glimpse. I applaud her for it, I think everyone should be allowed to keep their family out of the public eye if that's important to them. Since lockdown has been in place, Eva has opened up ever so slightly on parenting while quarantined. Nothing salacious. If anything, she is posting accessible content, reaching out to fellow moms who might be having a hard time as we near the one-year anniversary of Stay At Home here in California. On Tuesday, Eva posted a photo of herself in a robe with a caption about parenting during quarantine that was both humorous and recognizable. In her caption, she said full time parenting was starting to get to her and added a few IG's she's been following that's helped her get through so far:
Full on Mom mode.
I've graduated from my man's sweats to a robe. All day. File under: stopped caring for now. (And anyone else out there go horse-like on selfie mode?)

These days my kids are getting my full on attention. It's challenging for sure but they need me now more than ever. If you find yourself in a similar situation, here's a list of parenting pages that are getting me through so thought I'd share…

@biglittlefeelings
@themompsychologist
@babiesandbrains
@latinxparenting
@thegentlemamma
@wholistickids
@raisegoodkids
@transformingtoddlerhood
@busytoddler
@thefoodbabe
This is the latest in a collection of posts in which Eva admits lockdown has been getting tougher. Again, she doesn't unload with specifics or lengthy paragraphs about where she is. She gives more general information that is completely relatable to anyone in the same headspace. Sometimes her comments are just funny momisms. And sometimes there's weight behind her humor in which she lets her followers know that its hard right now. I know some of you are really enjoying your time at home and have been lucky enough to secure your income. If this period has been good for you, that's great and you have every right to enjoy it. But for those who aren't thriving right now, I feel you. Eva has young kids. I've said a few times I don't know how I would have gotten through this with toddlers or babies. For all you moms of small children, I salute you. I checked out the IGs Eva suggested above, they are geared towards younger children and look good. Themompsychologist and latinxparenting especially had some good lists and series to check out.
My kids aren't young, so I can't exactly identify with Eva, but I relate in another way. Without boring you guys, I'll just say I feel the schools in my area are failing the students. Both my kids' confidences are shattered so I have to rebuild them and their grades. Or, as Eva put it, I've had to become "full on." This pandemic is difficult, guys. And with the end date constantly getting pushed back, it seems like we're never getting out of it. I think Eva's got the right idea. Take it one day at a time, do what we need to but it's okay to say it's rough every once in a while. And if you have any tips and tricks that make it better, pass them along to each other.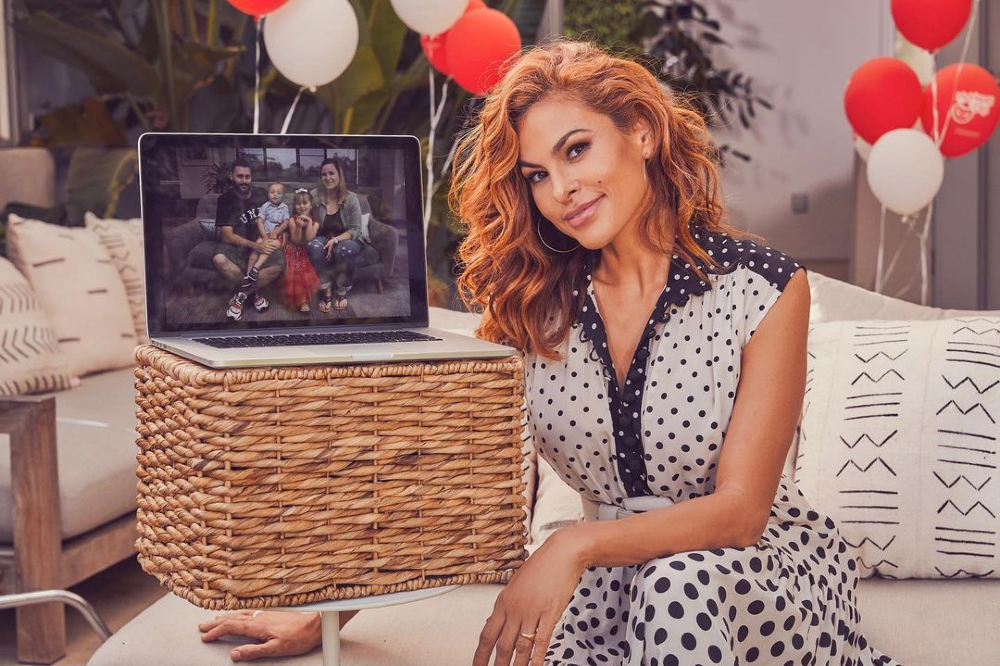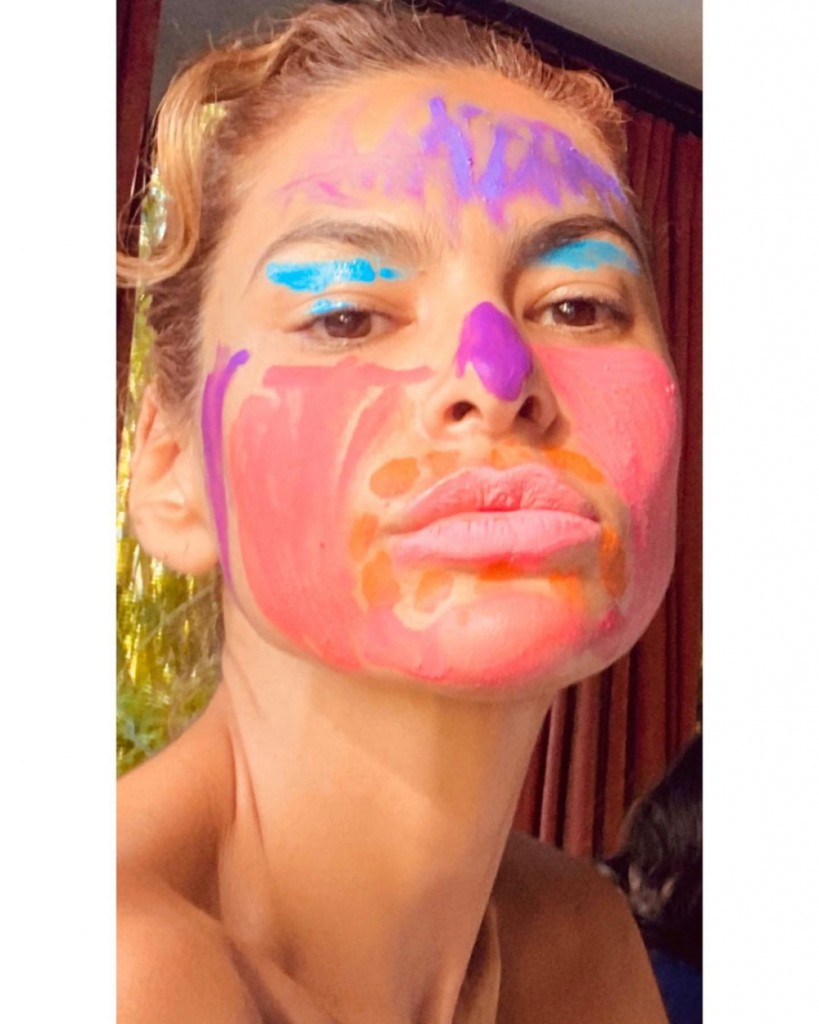 Photo credit: Instagram