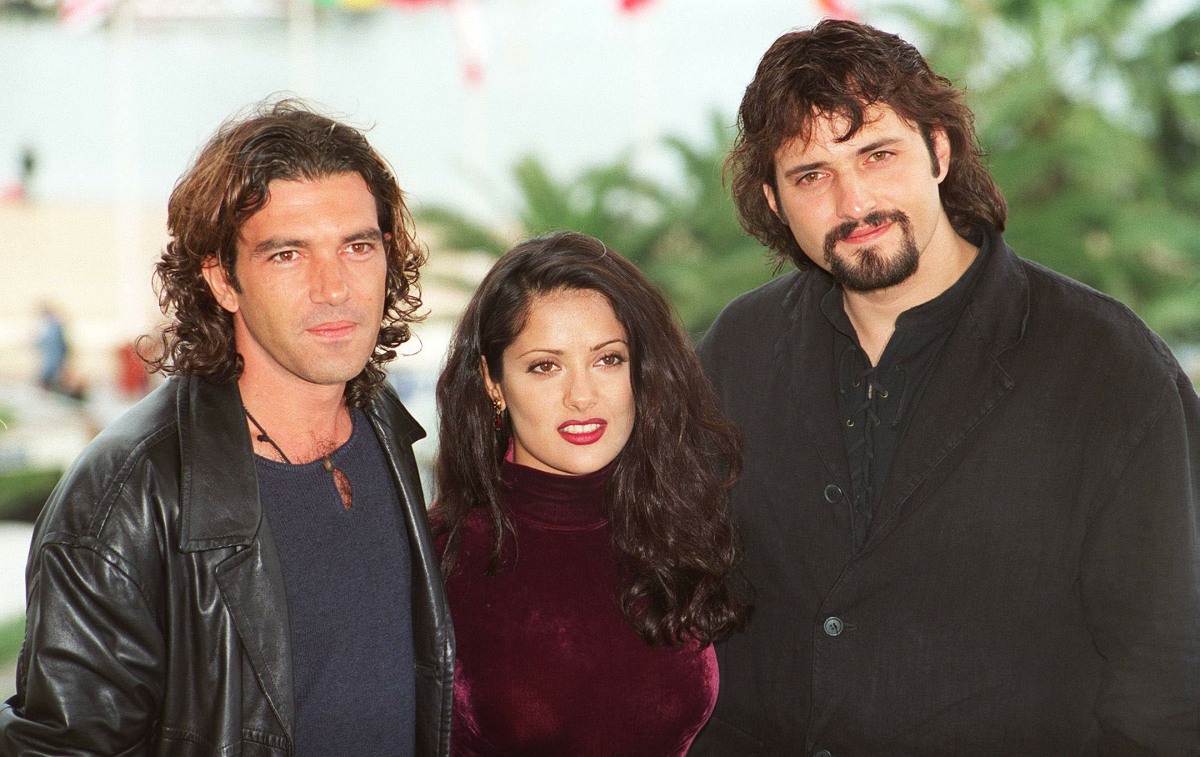 In 2017, Salma Hayek wrote a NYT op-ed detailing the years of harassment, abuse and threats she faced from Harvey Weinstein. Because of Salma's friendships and professional relationships with Robert Rodriguez and Quentin Tarantino, that meant she often worked on films where Weinstein was the producer or distributor. The abuse ramped up around the production of Frida, with Weinstein leveraging his power to make Salma's life a living hell on a daily basis. I bring this up because Salma has faced some really odious harassment and abuse during her career, but I'm not sure her story about doing a love scene in Desperado is one of those stories? I mean, it's not great, and Salma takes pains to say that everyone was professional and lovely. But the story is kind of… ugh.
Salma Hayek on Monday went into detail about her experience shooting the love scene in her breakout film, Desperado, making it clear her trauma had nothing to do with the director or the star. The Oscar-nominated actress dropped by Armchair Expert, the popular weekly podcast hosted by Dax Shepard and Monica Padman. Among the topics they discussed was Hayek's first big break in Hollywood, 1995′s Desperado, directed by Robert Rodriguez and starring Antonio Banderas. Hayek has previously noted she struggled with the love scene but opened up about the situation to Shepard and Padman.

Thrilled to land the role of the tough-as-nails Carolina in the Columbia Pictures film, Hayek said there was no mention of a love scene between her character and Banderas' El Mariachi in the script. It was brought to her attention after production began. Telling Shepard and Padman that Rodriguez was her "bro" and his then-wife, producer Elizabeth Avellán, was her "best friend," Hayek agreed to do the scene on a closed set. It would just be the four of them.

"So, when we were going to start shooting, I started to sob," Hayek said, adding she kept saying to the other three people, "I don't know that I can do it. I'm afraid." She continued, "One of the things I was afraid of was Antonio — he was an absolute gentleman and so nice, and we're still super close friends — but he was very free. It scared me that for him, it was like nothing. I started crying, and he was like, 'Oh my God. You're making me feel terrible.' And I was so embarrassed that I was crying."

Hayek made clear several times that Rodriguez and Banderas "were amazing" and that Rodriguez "never put pressure on me," but nonetheless, the moment was very traumatic and she recalls it vividly.

"I was not letting go of the towel," she said. "They would try to make me laugh. I would take it off for two seconds and start crying again. But we got through it. We did the best with what we could do at the time."

In the film, the love scene is done in quick cuts. Hayek said that was the best she could do among the starts and stops. "When you're not you, then you can do it. But I keep thinking of my father and my brother," she explained of her hurdle. "And are they going to see it? And are they going to get teased? Guys don't have that. Your father will be, 'Yeah! That's my son!'"
The thing I'm catching on is that there was no love scene in the script, and then they asked her to do a love scene – with nudity!! – when the production already started. Even back then (the '90s), there were all kinds of contractual clauses and negotiations between agents, directors, producers, etc. It would have been completely and totally inappropriate for Rodriguez to go to Salma one day once the production had already begun and ask her to do a love scene like that. I know that's not the point of her story – the point of her story is that it was her first love scene and she panicked and no one mistreated her that time. But WTF was going on with Rodriguez, the producers and her agent? Hmmm.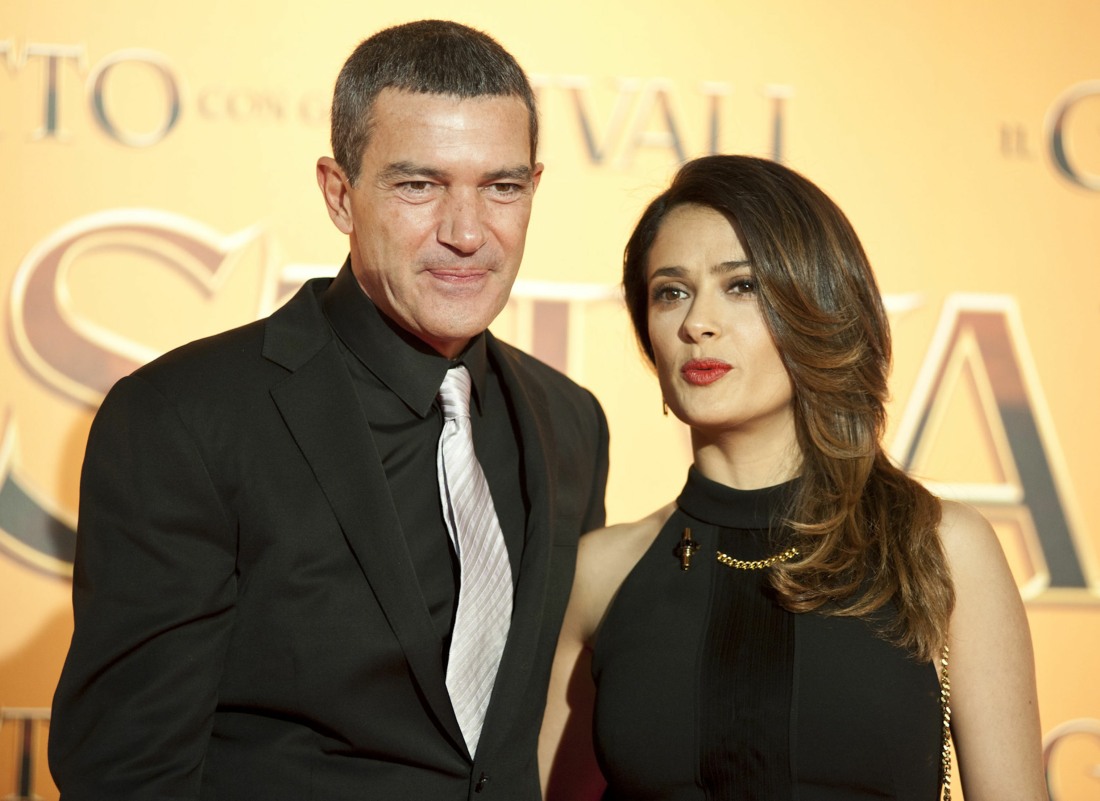 Photos courtesy of Avalon Red.