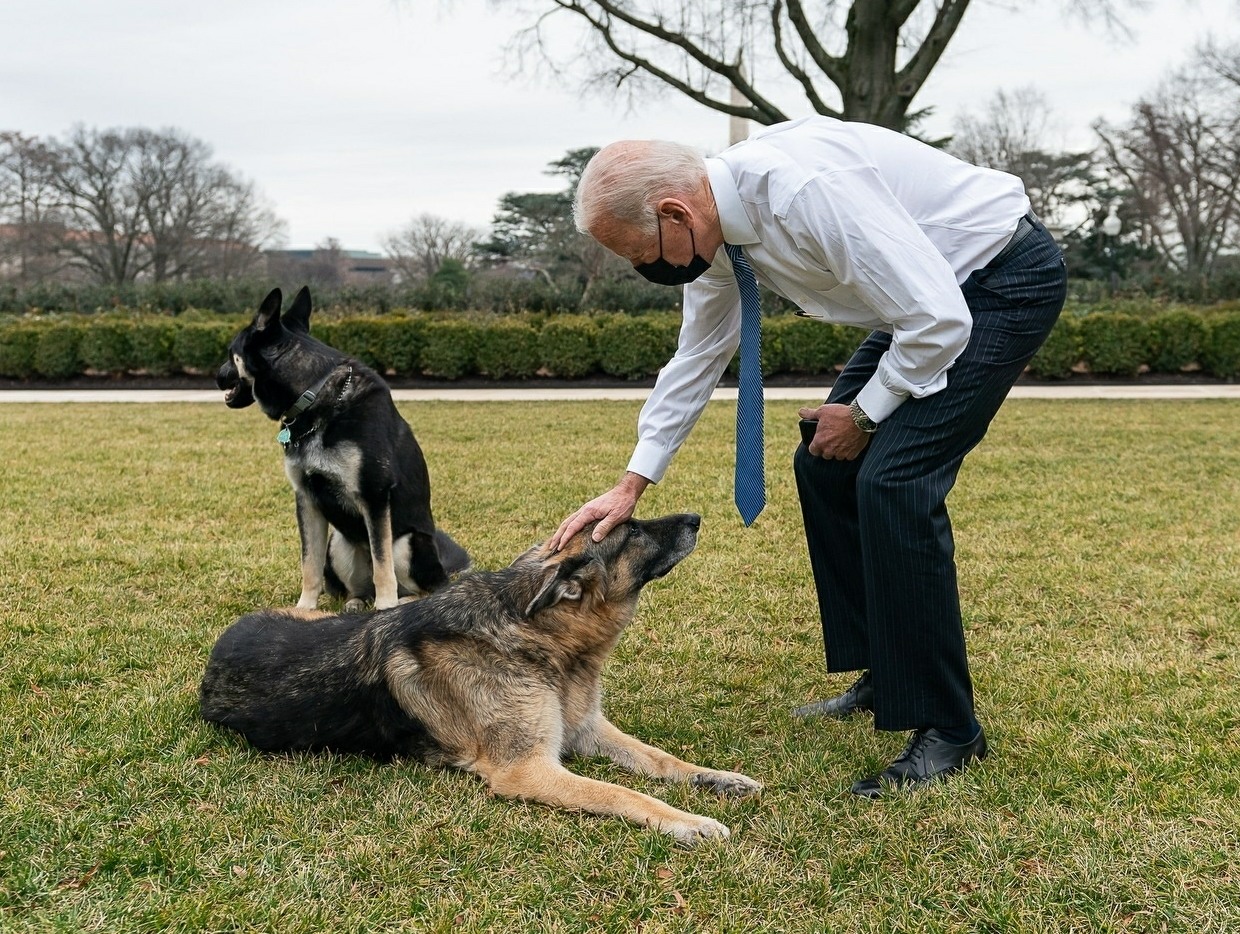 We knew Champ Biden was an older dog, but even I was surprised by just how much he's showing his age. In the video of President Biden and Madame First Lady Dr. Biden looking at the "valentines" she had strewn on the White House lawn, it was clear that Champ Biden has had a difficult winter. He has a limp, he looks like he has arthritis, and he finds walking up elevations kind of hard. Still, Champ's mom and dad take good care of him and his annoying little brother Major always has his back. So…. yeah, imagine being such a terrible fascist that you would go on television to hate on an elderly dog.
Newsmax guest attacks Biden's dogs for being dirty and "unlike a presidential dog" pic.twitter.com/6yitOlM765

— aliciasadowski (@aliciasadowski6) February 20, 2021
First of all, Champ doesn't look dirty at all? It's literally just his brown coloring and some grey fur which makes him look a bit dusty. Both Champ and Major look like they're well taken care of, with regular baths and brushes. I bet Dr. Jill even checks for eye boogs. Anyway, yeah, what terrible people. Their attacks on Hunter Biden continue to fall flat. Dr. Jill is a super-popular FLOTUS. So they try to attack President Biden through his elderly DOG.
Human says I'm handsome old boi. All that matters.

– Champ 🐾

📷 @schultzinit pic.twitter.com/X1aTxZjnYz

— The First Dogs of the United States 🇺🇸 (@TheFirstDogs) February 20, 2021
First Dogs Beat: Major Biden in the Oval Office, with @flotus in the Diplomatic Reception Room and Major and Champ on the South Lawn. #DOTUS
(📸 WH) pic.twitter.com/MYx5UWNGcF

— Kelly O'Donnell (@KellyO) February 14, 2021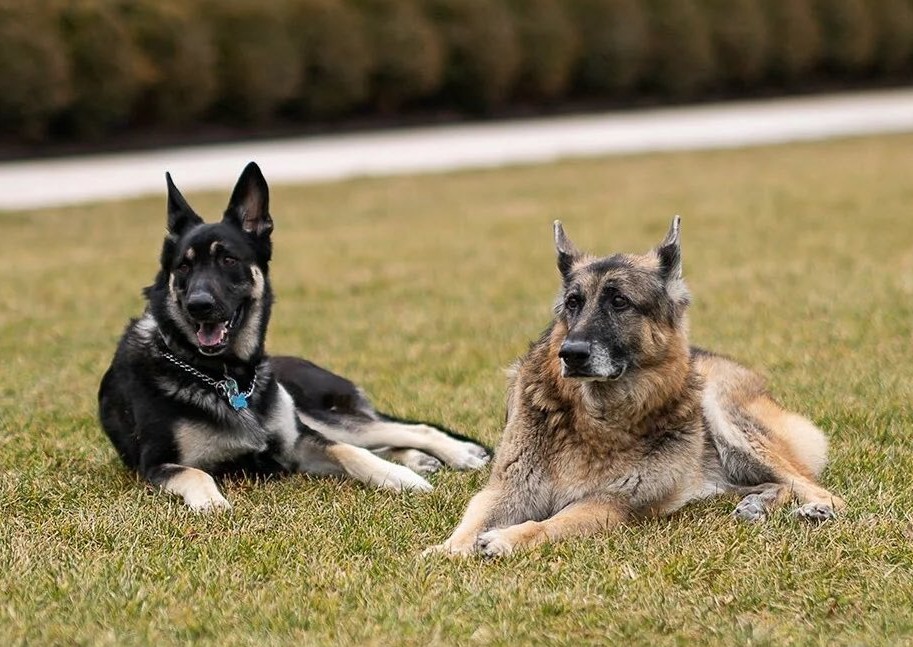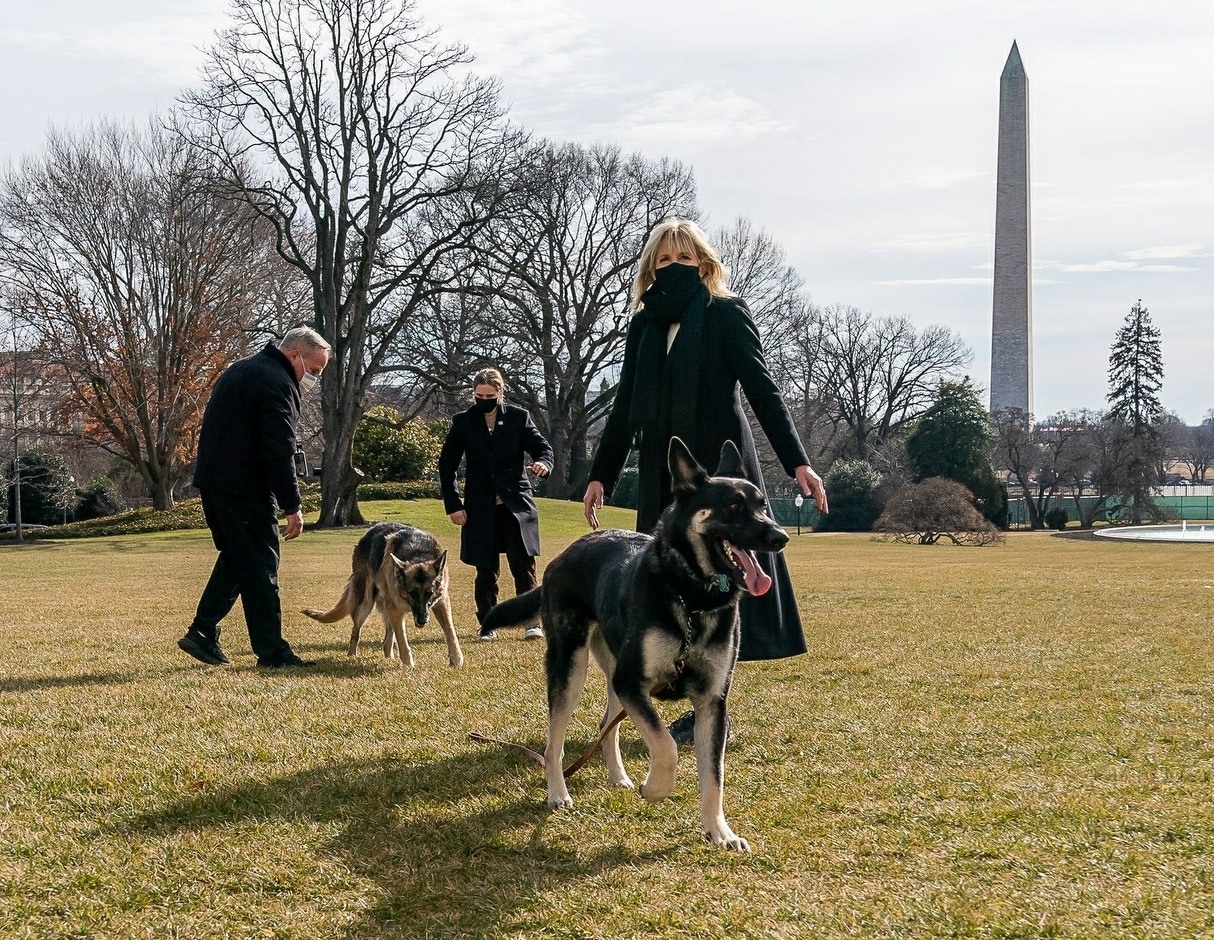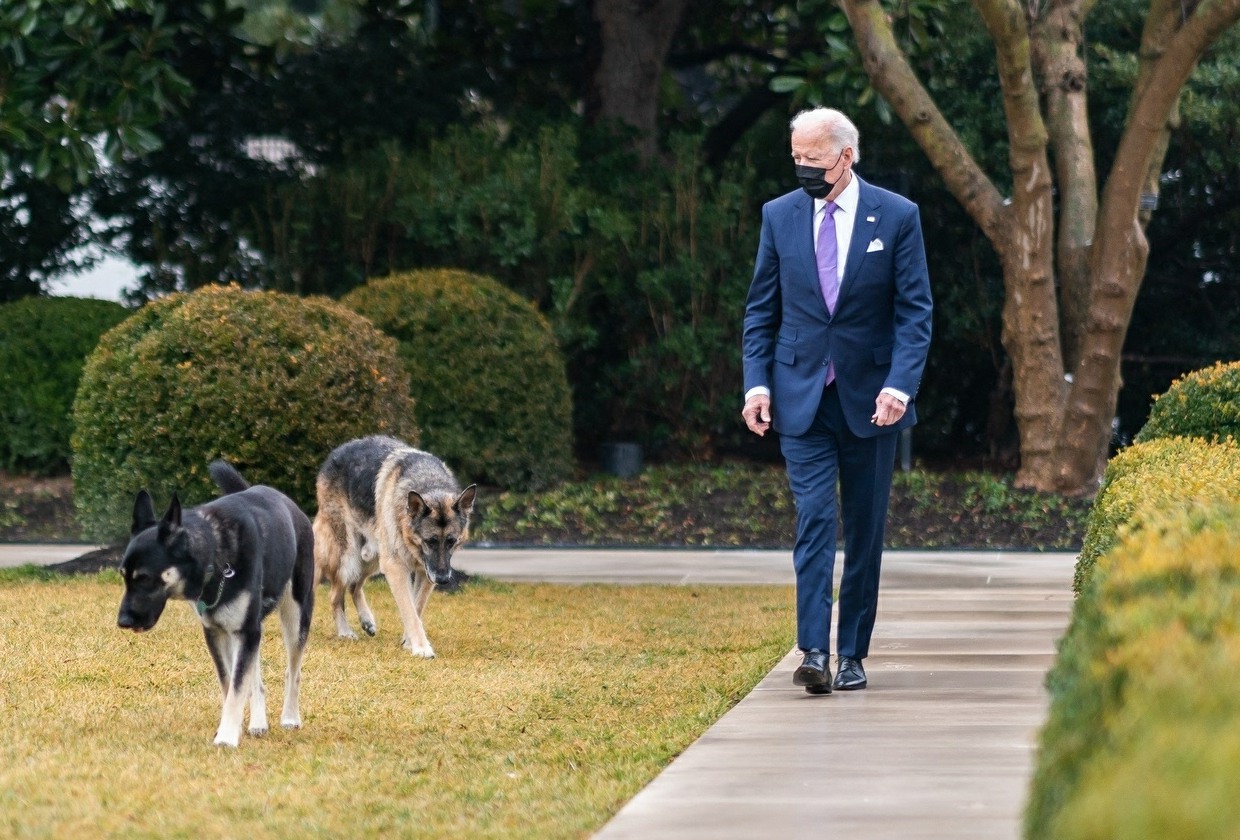 Photos courtesy of the White House, Backgrid, social media.