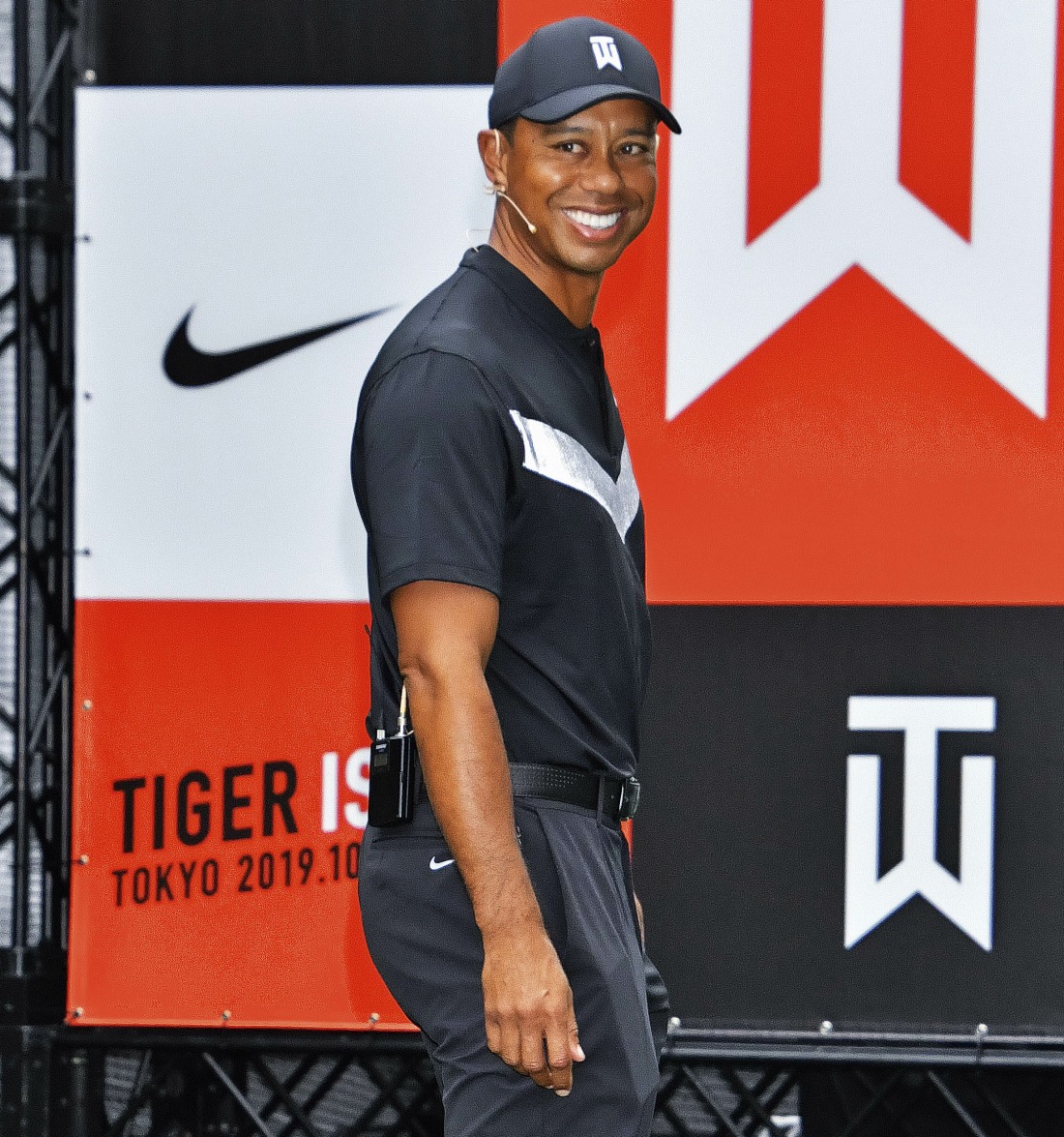 Tiger Woods was in a terrible car accident yesterday in California. He survived the crash and it does not sound like his injuries are life-threatening, but his injuries do sound career-ending. It also sounds like Tiger was very lucky to survive the crash and it could have been much, much worse if he had not been wearing his seatbelt, or if his SUV had landed differently. This is the second big car accident for Tiger – everyone remembers his first, in 2009, just as the stories about his affairs were breaking. In the 2009 crash, Tiger's wife used one of his golf clubs to break the windows to get to him. In this accident, they had to use a halligan tool and an axe to extricate him.
Tiger Woods was conscious and speaking — but was unable to get up — when deputies arrived at the scene of his car crash in California, according to authorities. In a press conference on Tuesday afternoon, Los Angeles County officials released new details regarding the roll-over car accident that left the 45-year-old golfer hospitalized.

The crash occurred on the border of Rolling Hills Estates around 7:12 a.m. when Woods' 2020 Genesis GV80 SUV was traveling northbound and downhill on Hawthorne Boulevard, according to L.A. County Sheriff Alex Villanueva. The car struck a sign and "traveled several hundred feet from the center divider," shearing through a tree before landing in the brush alongside the road with "major damage," Villanueva said. There were no signs the sportsman was able to brake before he crashed.

"He was alive and he was conscious, and that's the extent of that," Villanueva said of Woods' condition when deputies first arrived on scene. "There was no evidence of impairment."

Emergency workers had to use a halligan tool and axe to extricate Woods, who was in "stable condition with serious injuries," from the wreckage, L.A. County Fire Department chief Daryl L. Osby told reporters. "It was brought to my attention that he had serious leg injuries and that was assessed at the incident," Osby said. "There were no other life endangering injuries to my knowledge."

Woods was then transported to Harbor-UCLA Medical Center due to the nature of his injuries, which Osby said "met trauma center criteria." During the press conference, Villanueva noted that Woods' vehicle was traveling at "relatively greater speed than normal" down a curved area that "has a high frequency of accidents." According to officials, the interior of the car was "more or less intact," though front end was destroyed.
I don't know why anyone needs to be briefed about the state of the SUV? The thing is totaled and Tiger can buy a new one quite easily. But he should absolutely invest in a car a driver at this point. In addition to everything else, Tiger had his FIFTH back surgery in December, and a few days before the accident, he was telling people that he had not been practicing much and that he probably wouldn't play the Masters. And that was before his "shattered ankle" and two leg fractures sustained in this accident. You can read more about his injuries here, and Tiger's already been through a lengthy surgery to insert a rod into his tibia.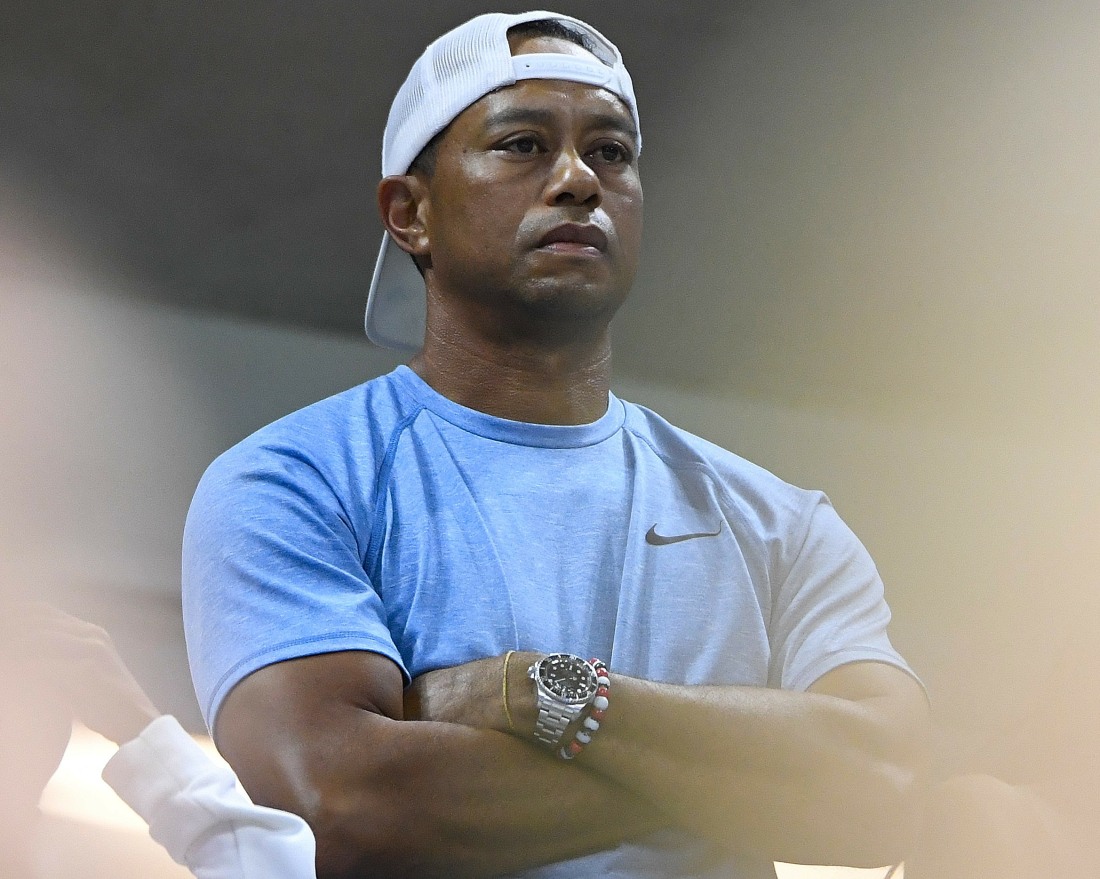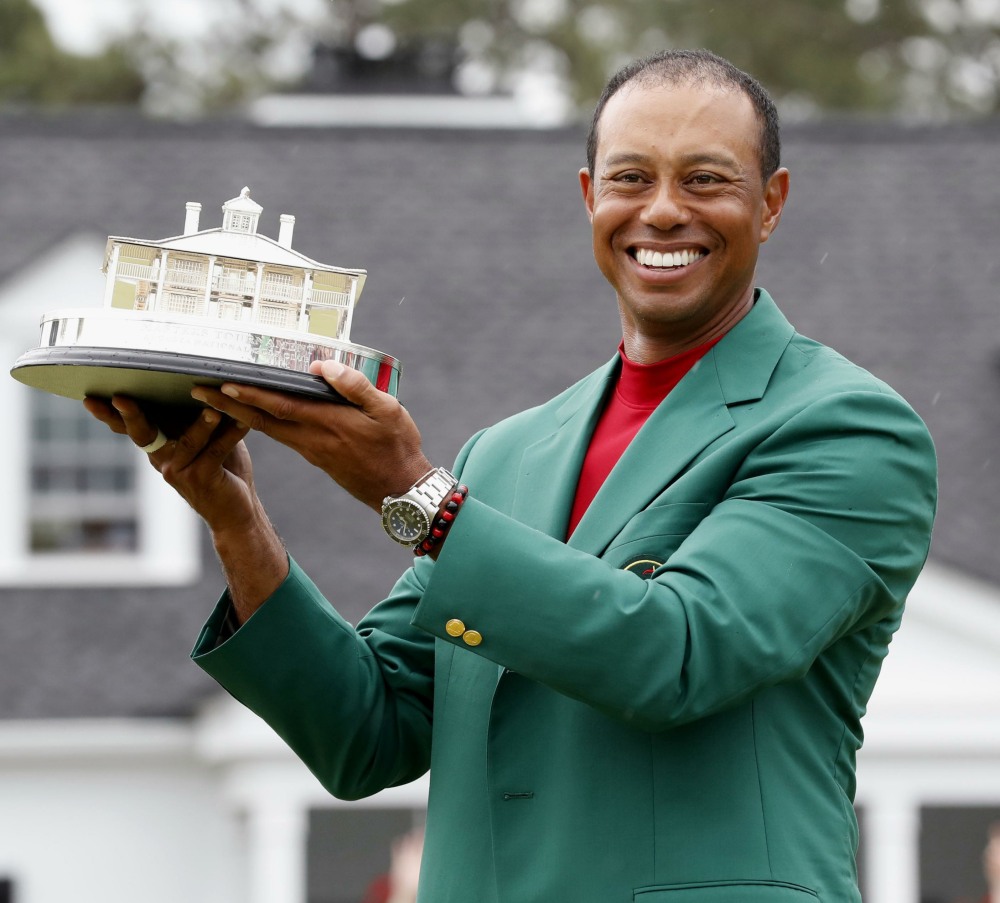 Photos courtesy of Avalon Red.