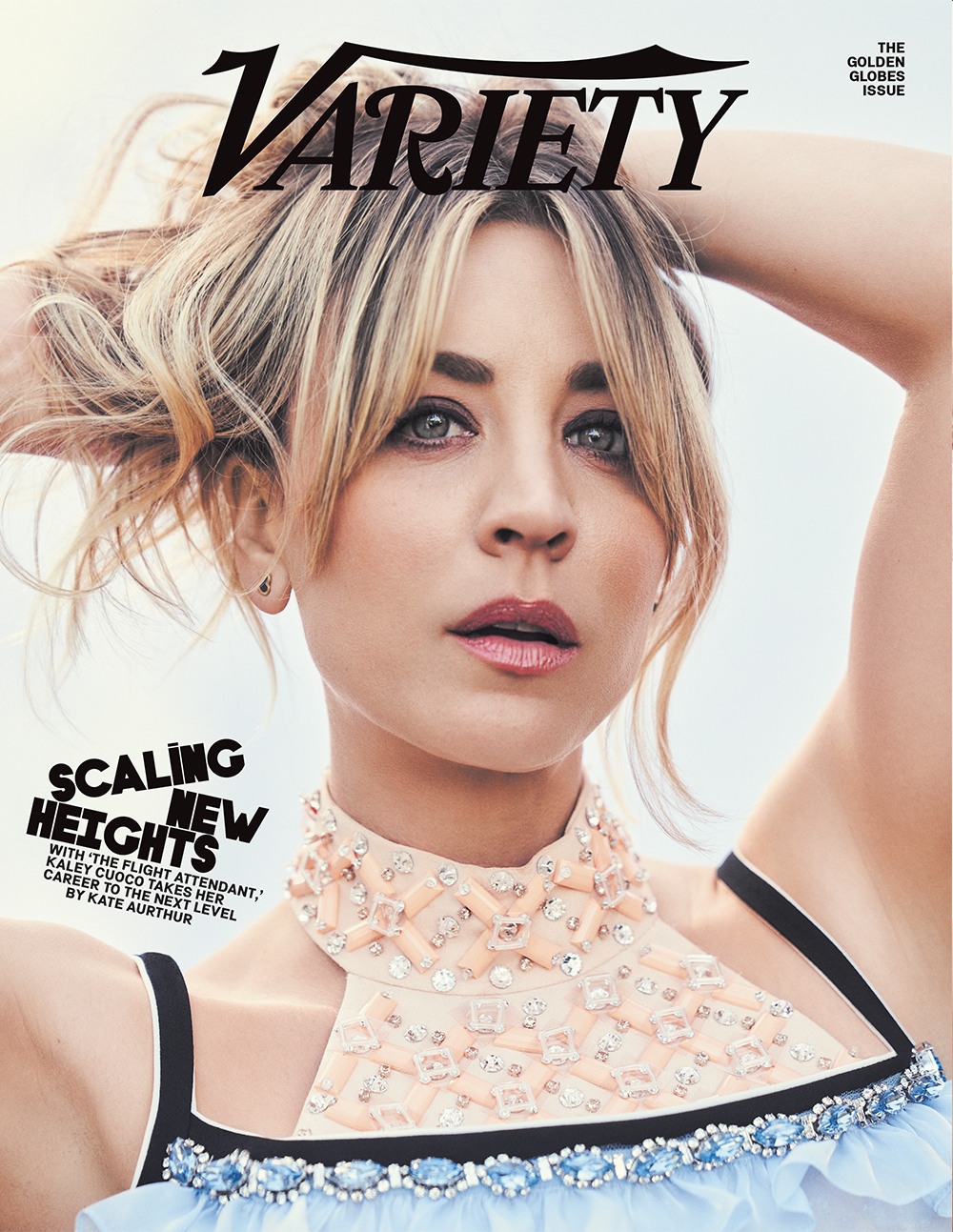 I didn't go into Variety's cover story with Kaley Cuoco expecting to like it, but I really did. Kaley usually annoys me – too try hard, too performative, too "look at me, I'm bubbly and relatable!" But the thing is, she actually is that kind of gung-ho, bubbly, extroverted personality. And it's fine, different strokes for different folks. What I enjoyed about this profile is that it was so much about the work Kaley put in to getting The Flight Attendant made, and how she navigates her own power within the industry and how she negotiates power with the (mostly) men she works with. This is actually a great primer for a lot of would-be actress-producers out there – you can read the Variety piece here. Some highlights:
All of the shade for HBO Max, where The Flight Attendant premiered: Christopher Nolan called it "the worst streaming service," kicking off an epic pile-on. "I honestly didn't blame him," Cuoco says. "But I would be like, 'Don't get rid of it! There's a few more episodes left!'"

How she came to star and executive-produce the series: The project began with her scrolling through Amazon's forthcoming book releases on July 25, 2017, and seeing the upcoming novel by Chris Bohjalian. "Amazon gives you one sentence, and it was something like 'fun-loving, drunk flight attendant wakes up next to dead body in a strange hotel.' And I got a chill."

She doesn't mind if people think she's a newcomer: "Was I able to reinvent myself overnight, and they've totally forgotten about everything else? If they're willing to see me like that, I'm just laughing in the corner."

Working with John Ritter in her early years in Hollywood: "I really think you're going to go places," she remembers him telling her, and he introduced her to his management team. "The respect and the kindness and the joy he brought to that set, it was unbelievable. In the future, if I was that No. 1, I knew how I was going to run my set."

The salaries on Big Bang Theory: When it came to money, the "Big Bang" actors took a page from the "Friends" cast's playbook, and banded together during salary negotiations. With Season 8, they began earning $1 million each per episode. As to the question of whether she would be paid the same as her male co-stars, "I knew that I was equal to them from day one. And that was never questioned in my experience with 'Big Bang' — which I will always appreciate, because it set a standard for me."

What it was like making that kind of money: "It was a blessing. I was able to take care of a lot of things in my life and my family, and I will forever be grateful for that."

How the Big Bang Theory ended: In summer 2018, Lorre summoned the actors to his office. Cuoco and Galecki thought it was going to be about a 13th season, "which Johnny and I had talked a lot about. Did we want to do it? And we really did." But no, that wasn't it — and here Cuoco pauses. "How do I want to say this and make sure I say it correctly?" she asks herself. Then she launches in, telling the rest of the story: "Jim said, 'I don't think I can continue on.' And I was so shocked that I was literally like, 'Continue on with what?' Like, I didn't even know what he was talking about. I looked at Chuck: 'Wow. I thought we were — I'm so blown away right now.'" According to Cuoco, Lorre said, "We're all for one, one for all. And we're not going to do this without the whole team. That was the one thing we all agreed on — we came in together, we go out together."

Leaving the show: "Oh, my God, I don't remember my life before this show!" she recalls thinking. "And I went through a divorce on the show," she adds, referring to her abbreviated first marriage to Ryan Sweeting, in which, Cuoco says, "we got married in, like, six seconds."

Optioning The Flight Attendant: She called her lawyer. "Can you just quickly find out if Reese Witherspoon has the rights to this book?" she asked him. Witherspoon, whose company Hello Sunshine has aggressively snatched up books for adaptation, had not. "OK, this is the book; this is the show. And my team's like, 'What do you mean?' I'm like, 'Just don't ask questions; let's get it!'"
I completely forgot that she had been working in TV before BBT and that story about John Ritter made me so sad. God, Ritter was such a mensch. It feels like every single person in Hollywood has a nice story about Ritter and how he helped them or gave them good advice or was just a really great friend. I also love that every blonde in Hollywood is now wary of Reese Witherspoon and her production company collecting all of the book options. Also: the story about the end of BBT is not as dramatic as Kaley makes it sound! Jim Parsons wanted out and so the show ended after 12 seasons! Lord, it's not like they thought they were going to do it forever! Last thing: the Ryan Sweeting marriage, lol. She married that dude after knowing him for like two seconds, it was crazy.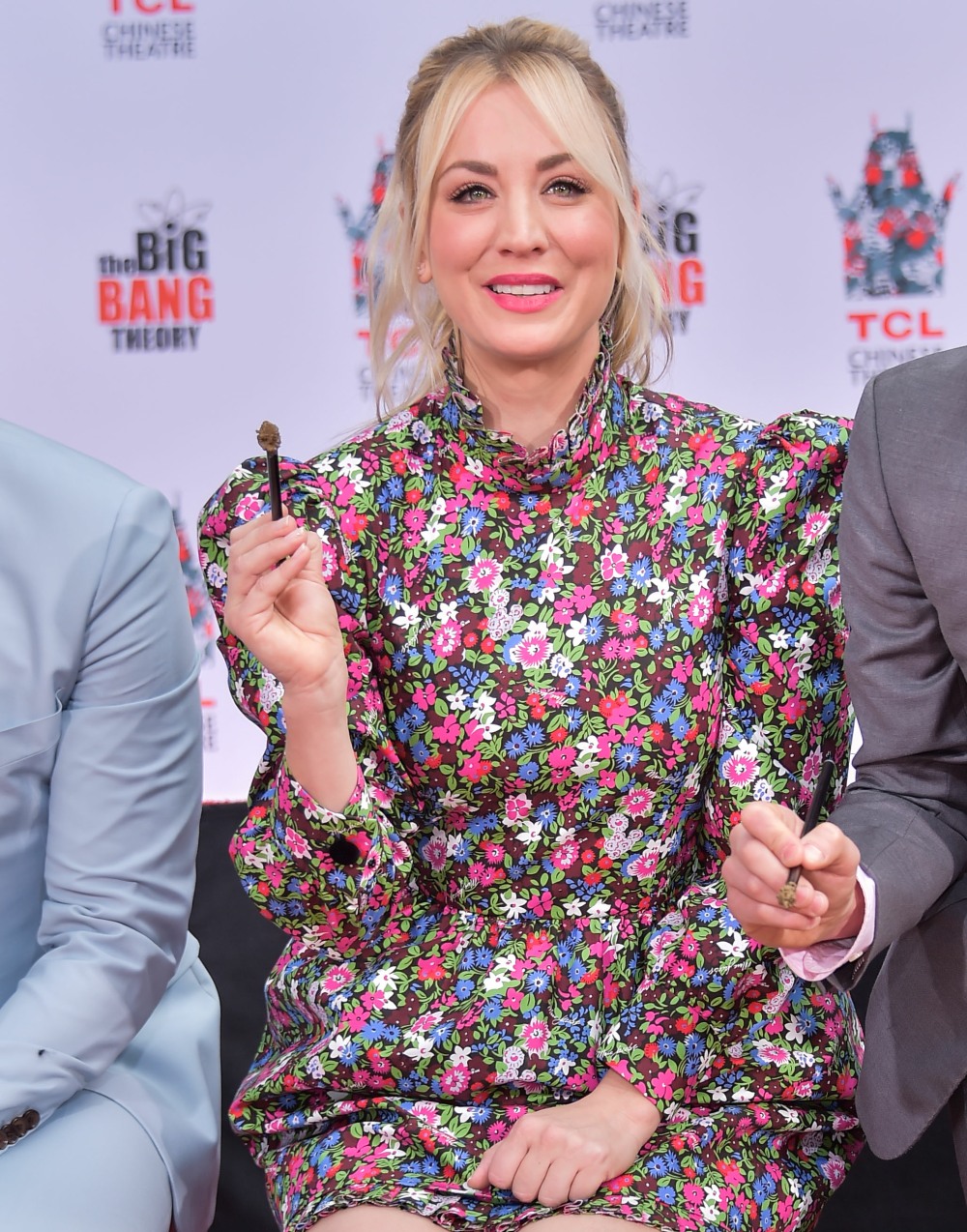 Cover courtesy of Variety, additional photo courtesy of Avalon Red.