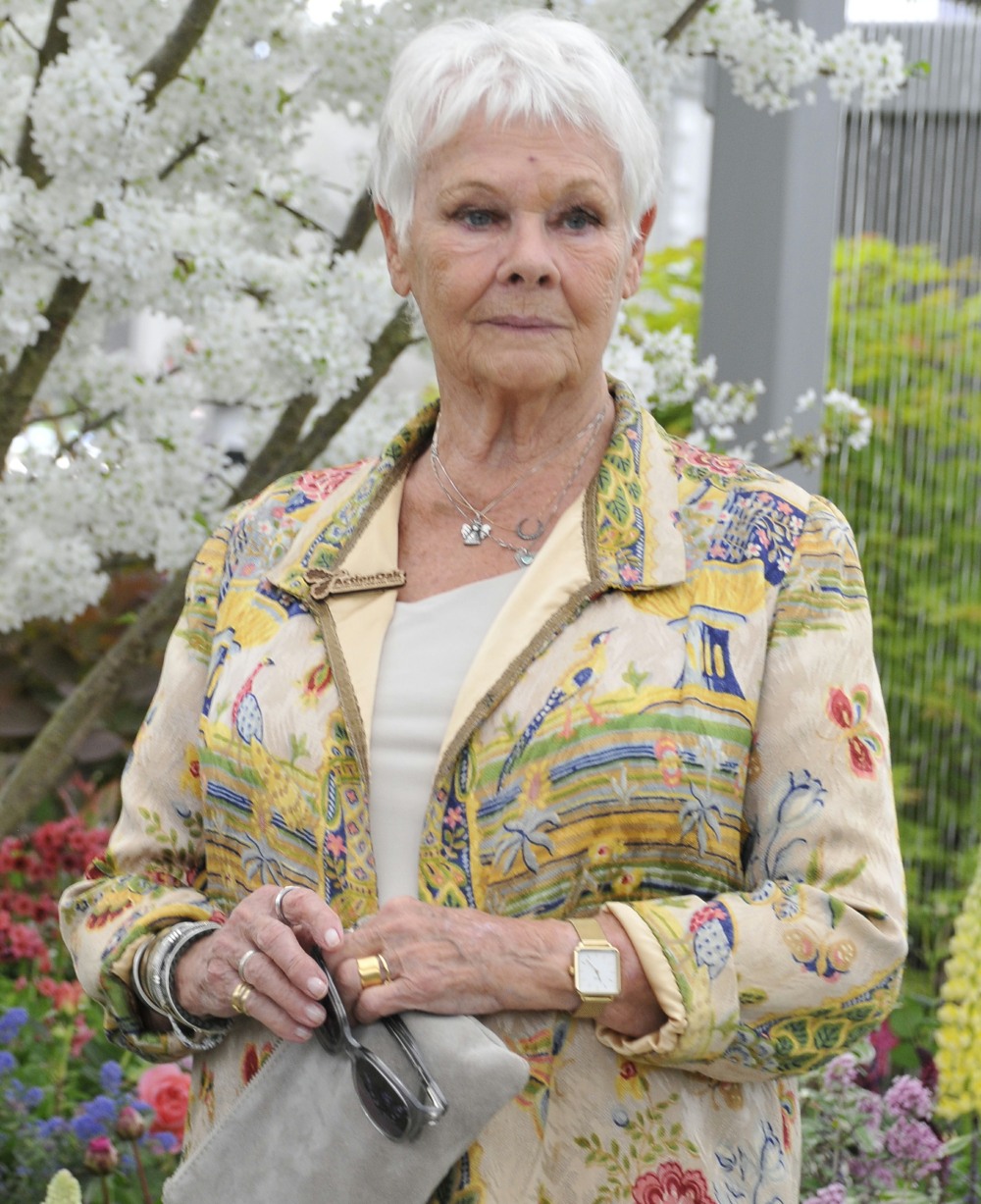 Dame Judi Dench suffers from macular degeneration, a steady and devastating vision loss. Dench has been losing her eyesight for the past decade, and there have been concerns (deep concerns) about whether she should still be working. But it does feel like Dench is okay beyond her near-blindness – she's 86 years old and mostly in good health, and besides that, she still wants to work. So she relies on other people to help her learn her lines or tell her which blob is her mark, or which blob she should direct her lines to. From a recent interview with the Guardian:
"You find a way of just getting about and getting over the things that you find very difficult," Judi Dench said. "I've had to find another way of learning lines and things, which is having great friends of mine repeat them to me over and over and over again. So I have to learn through repetition, and I just hope that people won't notice too much if all the lines are completely hopeless!"

Her sight loss at least had the occasional funny side, Dench said.

"I was doing the Winter's Tale with Ken Branagh a couple of years ago, playing Paulina, and after we had been running for three weeks or so at the Garrick he said to me – I have a long speech at the end – he said: 'Judi, if you were to say that speech about eight feet to your right, you'd be saying it to me and not to the pros' arch … '" Laughing, she continued: "I rely on people to tell me!"

Dench, 86, said her mother had similar sight loss "and now Finty, my daughter, goes and has her eyes checked. It is intensely irritating. But it does enable you to do one thing and that is that you have to get very close to people before you can recognise who they are. During lockdown I made a film and I was up close addressing people wearing masks during rehearsals, nothing to do with any scene I'm in. It's kind of exquisite if you can do that and that's the good side of it, and you have to look at that side of it."

She said she could easily walk past someone she knew well and not recognise them. "That's tricky … But you adapt to it. And I don't want it to interfere."
Dench is a regular on chat shows and you can really see her process her surroundings even though she can't rely on visual cues. It's sort of wonderful how her costars, friends and family all pitch in to help her too, and you can see that in TV interviews as well, that so many people care about her and look out for her. Anyway, Dame Judi must be protected at all costs, even if she can't see the people protecting her. She's so upbeat! I wouldn't be that upbeat about it.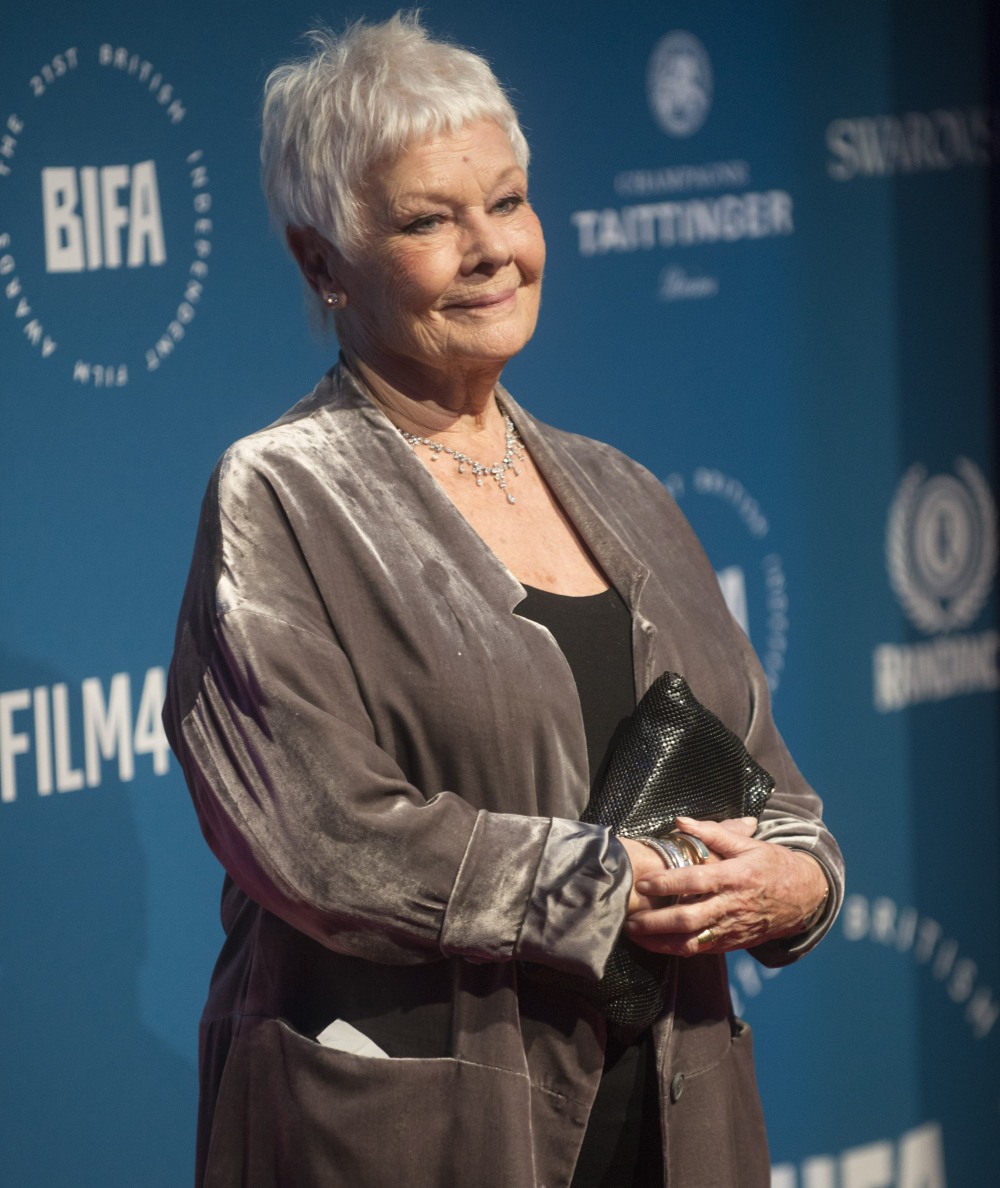 Photos courtesy of Avalon Red.