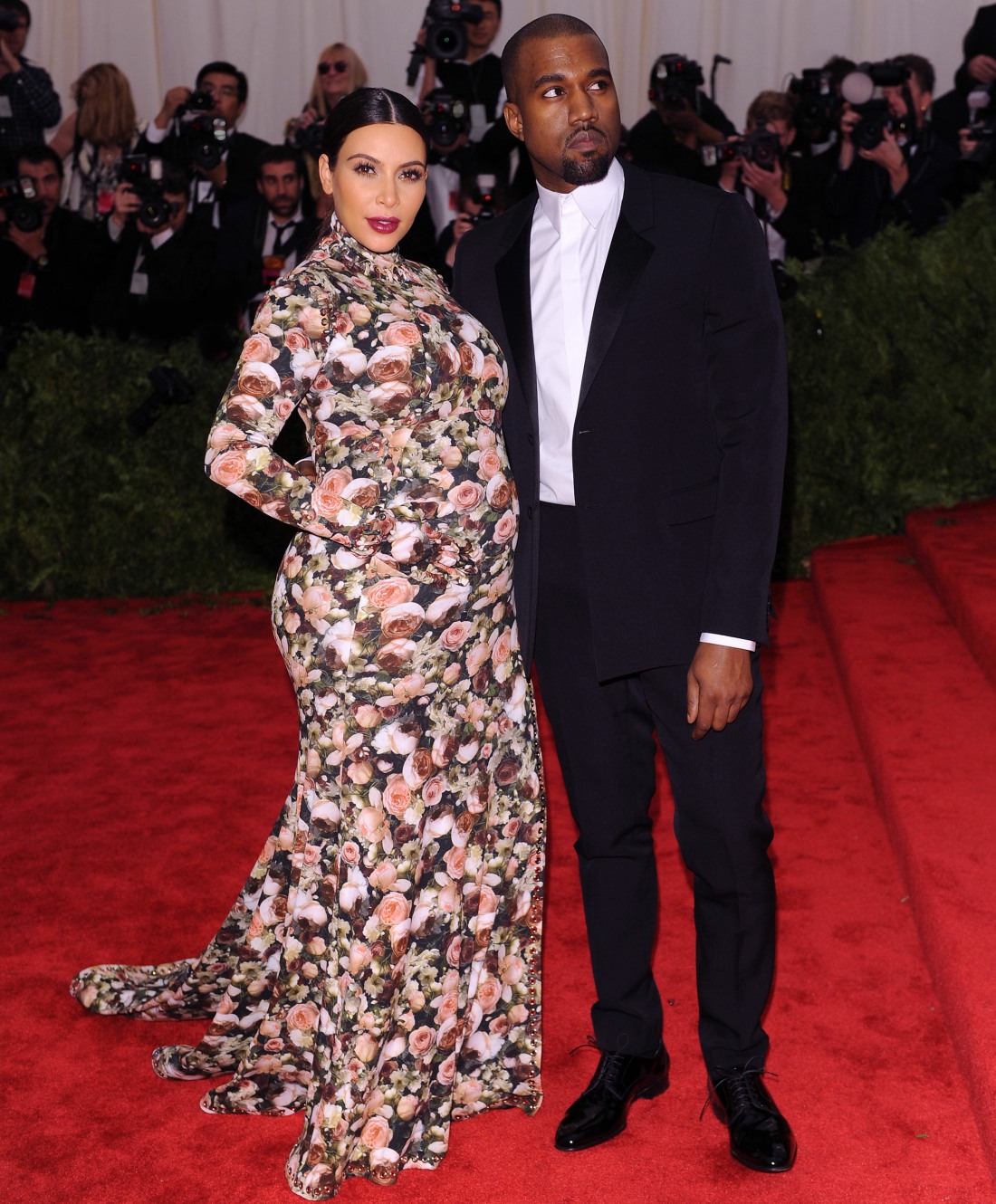 One of the things I hate most of all about celebrity gossip is the constant assessing of pregnant women's bodies. It's not so omnipresent these days, but just seven or eight years ago, it was quite common on talk shows and social media to have endless "debates" about pregnant women's weight. Remember everything about Jessica Simpson's first pregnancy in 2013? The poor woman gained weight and no one could shut up about it. Sarah Palin was even chiming in! There were segments on the View about her weight! It was ridiculous. Around the same time as Jessica's pregnancy, Kim Kardashian was pregnant with North West. It cannot be underestimated how much Kim loathed her two pregnancies. She was absolutely miserable during her pregnancies, and much like Jessica, she gained weight and she was so uncomfortable. And just like Jessica, people could not shut up about it. Kim was recently thinking back to that time and she had some sh-t to say:
Kim Kardashian is opening up about how body shaming during her first pregnancy deeply affected her. The mom of four, 40, wrote a lengthy message on her Instagram Story reflecting on internet and tabloid scrutiny of her body while she was pregnant with her daughter North, who is now 7½. Kardashian says the jokes and critiques of her figure were "very traumatizing and it can really break even the strongest person."

"No matter how public someone's life may seem, no one deserves to be treated with such cruelty or judgement for entertainment," she writes. The Keeping Up with the Kardashians star says because of the preeclampsia she experienced during her first pregnancy, her body would "swell uncontrollably."

"I gained 60 lbs and delivered almost 6 weeks early and I cried every single day over what was happening to my body mainly from the pressures of being constantly compared to what society considered a healthy pregnant person should look like…," she writes.

Kardashian says she felt "so insecure" at the time, adding that she "had this fear of wondering if I would ever get my pre baby body back." She said the attention grew to the point that she says she "couldn't leave the house for months after."

"It really broke me," she adds. "Luckily I was able to take these frustrating, embarrassing feelings and channel it into motivation to get me where I am today, but to say this didn't take a toll on me mentally would be a lie," Kardashian says.

"I'm sharing this just to say I really hope everyone involved in the business of shaming and bullying someone to the point of breaking them down might reconsider and instead try to show some understanding and compassion," the reality star adds. "You just never fully know what someone is going through behind the scenes and I've learned through my own experiences that it's always better to lead with kindness."
Yeah. I felt so sorry for her during her pregnancies. She was so miserable for a million different reasons. What irritated me so much about Kim's pregnancies and Jessica's pregnancies was that they are both short, curvy women naturally and they were always going to have uncomfortable/bigger pregnancies. They were never going to look like Gisele during her pregnancy, you know? And I felt like that was missing from all of the toxic dialogue at the time, that every woman's body is different, that every woman carries differently, that every woman's body reacts differently to a pregnancy. There was (and perhaps still is) a blanket assumption that someone like Gisele is the norm, and all women should be judged against that standard. There are too many celebrity women who play into those expectations too, and they monetize their healthy pregnancies and their "postpartum bounce-backs." Just take all of that commentary out of the gossip ecosystem.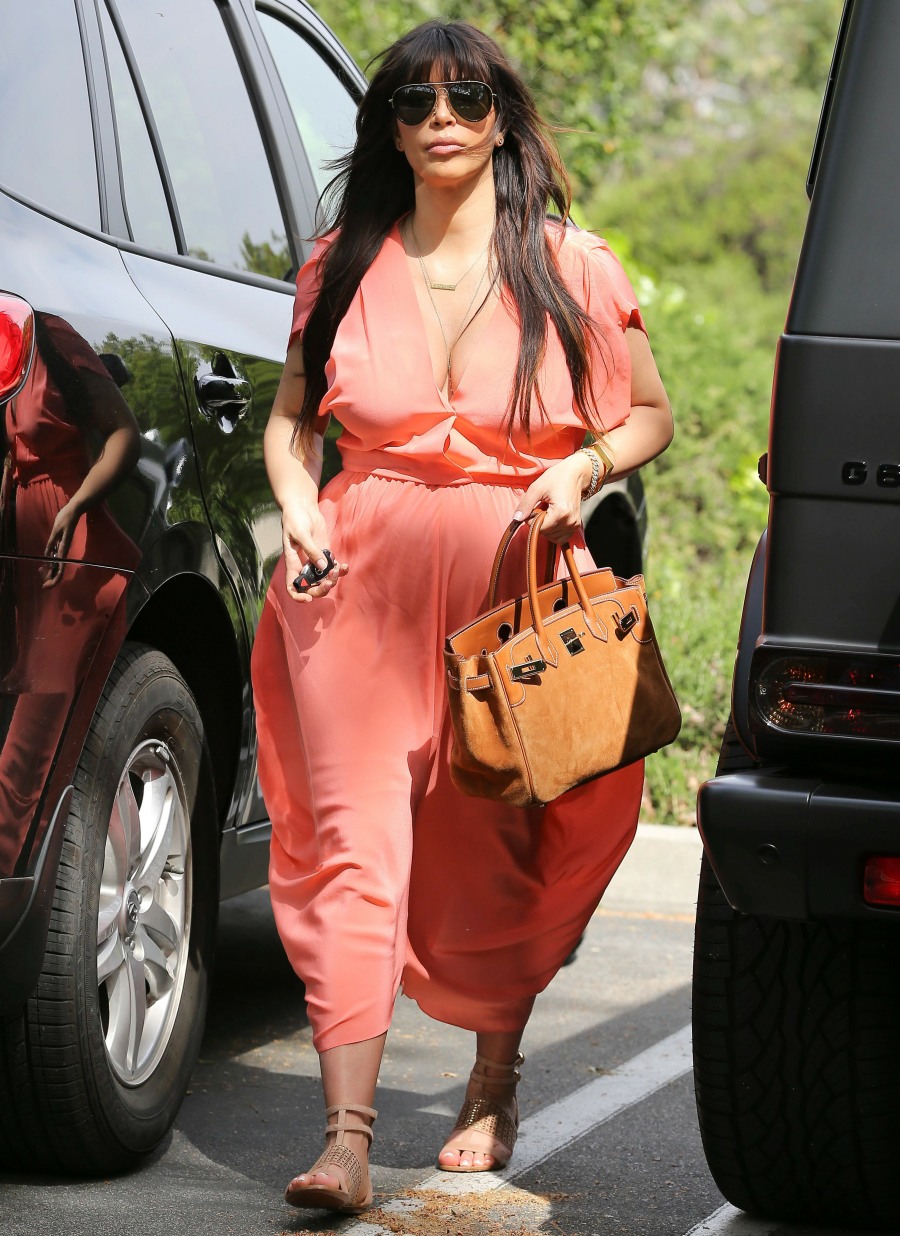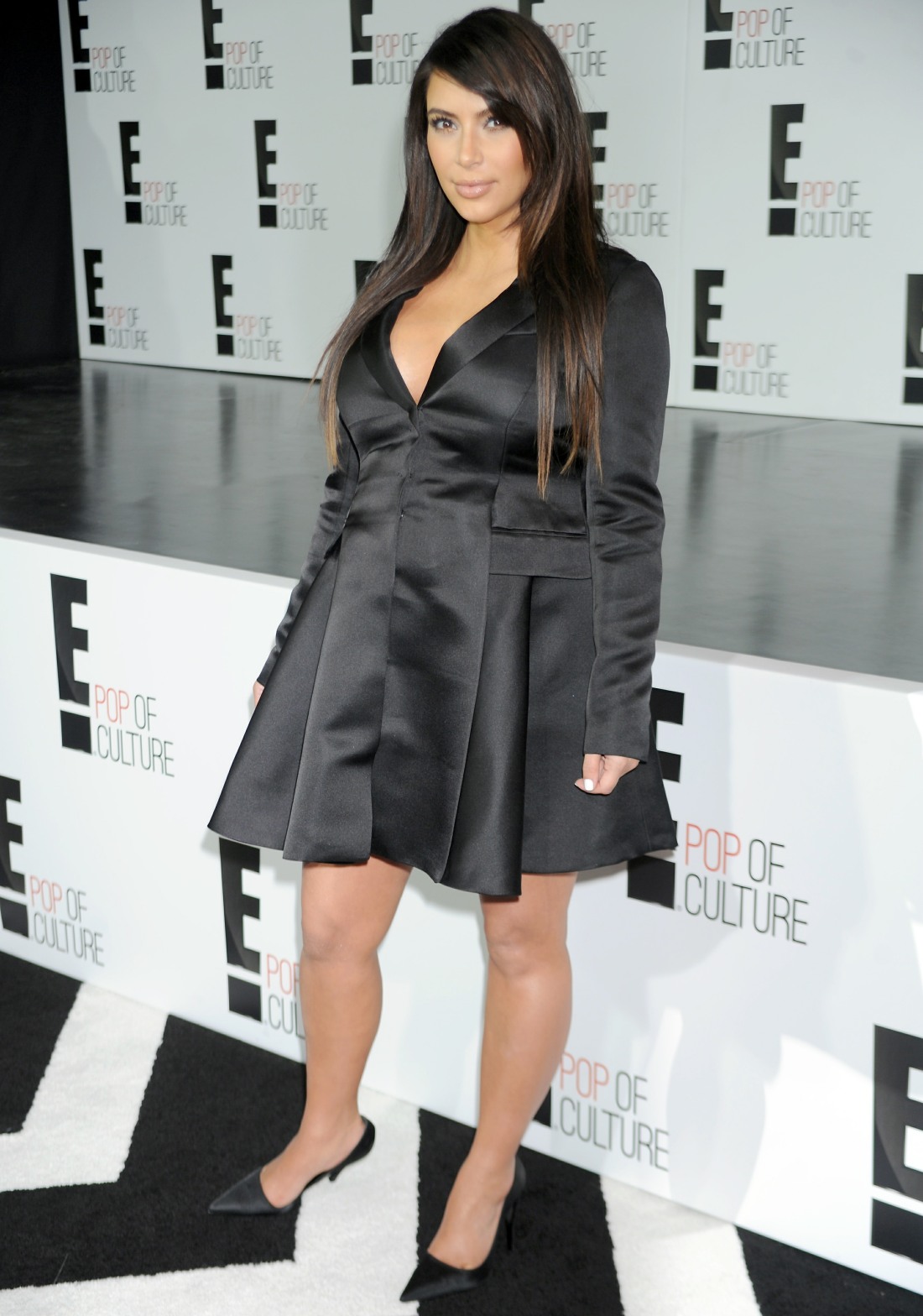 Photos courtesy of Avalon Red.