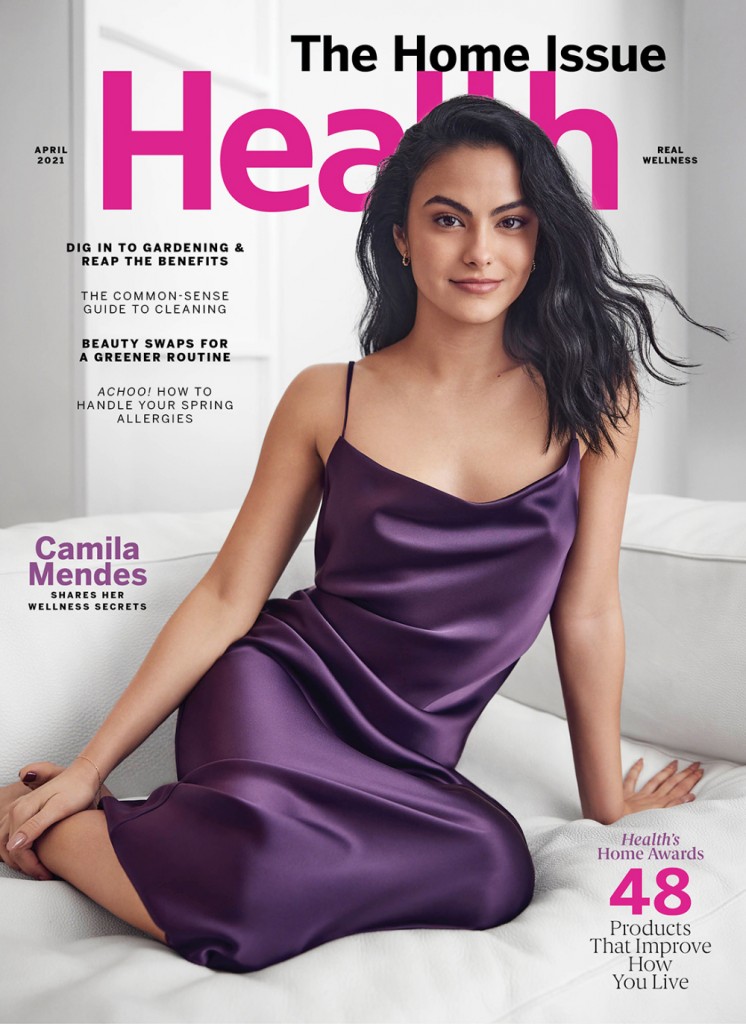 Camila Mendes covers the April issue of Health magazine. I love the simplicity of the cover. She looks amazing, that purple is stunning on her. Camila, who plays Veronica on Riverdale, is in Canada filming the fifth season of the popular show. Obviously, things are very different with COVID-19 restrictions in place, which are for the cast and crew's safety, but has also led to anxiety and stressful conditions for the actors. Camila talked to Health about how she's looking after her mental health and diet by listening to her body and giving it what it needs to stay well.
Camila Mendes faced new difficulties while going back to work amid the COVID-19 pandemic.

In Health April issue, the Riverdale star said that she began "having panic attacks" after returning to work in Canada last fall.

As for how she takes care of her mental health, Mendes said that she's learned to embrace self-care.

"Taking baths helped with the panic attacks," she said. "I also learned in those moments to put down my phone and take a break from technology and get in the tub with some music on and a book. I never did that before the pandemic, and now I love that I've learned to do that for myself."

Mendes, who has previously spoken about having struggled with bulimia, also opened up about her intuitive approach to nutrition — which hasn't always been easy for her.

"As soon as I started listening to my body and eating what my body needed — which sometimes is eating the things I used to think were bad, like sugar and bread — I noticed a big change," she explained.

"The crazy lesson was that your body tells you what it wants and needs; you just have to learn how to listen to it. It takes a while to learn that — it's hard. And what one woman needs isn't going to be the same as what another woman needs," she added. "We're all different."
I used the People excerpt because they had the quotes I wanted to talk about. I was very interested in Camila's discussion on listening to her body. I've heard that before about giving into cravings because it's actually what the body needs. I've taken advantage of that, especially when it comes to carbs, so I have to monitor myself. However, I have started listening very closely to my body since I was hospitalized with migraines last fall. Unfortunately, my body doesn't ask for carbs too much anymore, but it does ask for water and protein. It also tells me immediately when to put down a glass of alcohol (or not pick one up) and if I listen, I can avoid a major migraine. I've been in Camila's shoes when it comes to "forbidden foods" too. It feels like giving in, but she's smart to pay attention to what her body is asking for because it is letting her know what it needs.
I am worried about the cast of Riverdale, though. Both KJ Apa and Lili Reinhart have admitted to feeling overly confined since they returned to set. I think it's probably anxiety about working while the pandemic is still rampant as well as the strict precautions, but the whole cast sounds stretched thin. Camila seems to have found a way to cope by using bath breaks and stepping away from her phone and electronics. CB talked about the physical exhaustion lockdown has caused most of us. That's a big change for a lot of people. Camila said that when she started her role on Riverdale, she was, "in a place in my life that was go, go, go." I think many of us started that way, but now we need to rest when our bodies tell us to rest. The important message is that we have to stop thinking of taking a moment to recuperate as self-indulgent. It really is self-care and we need it to go on.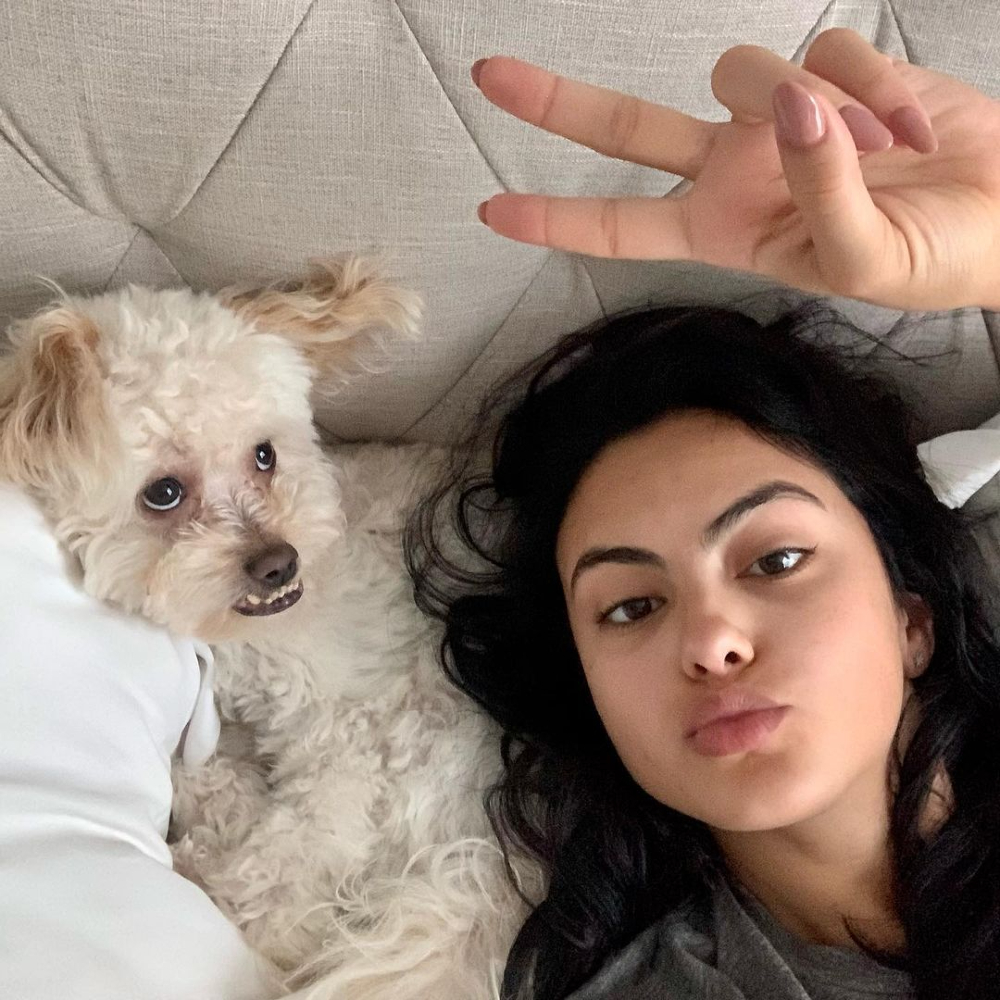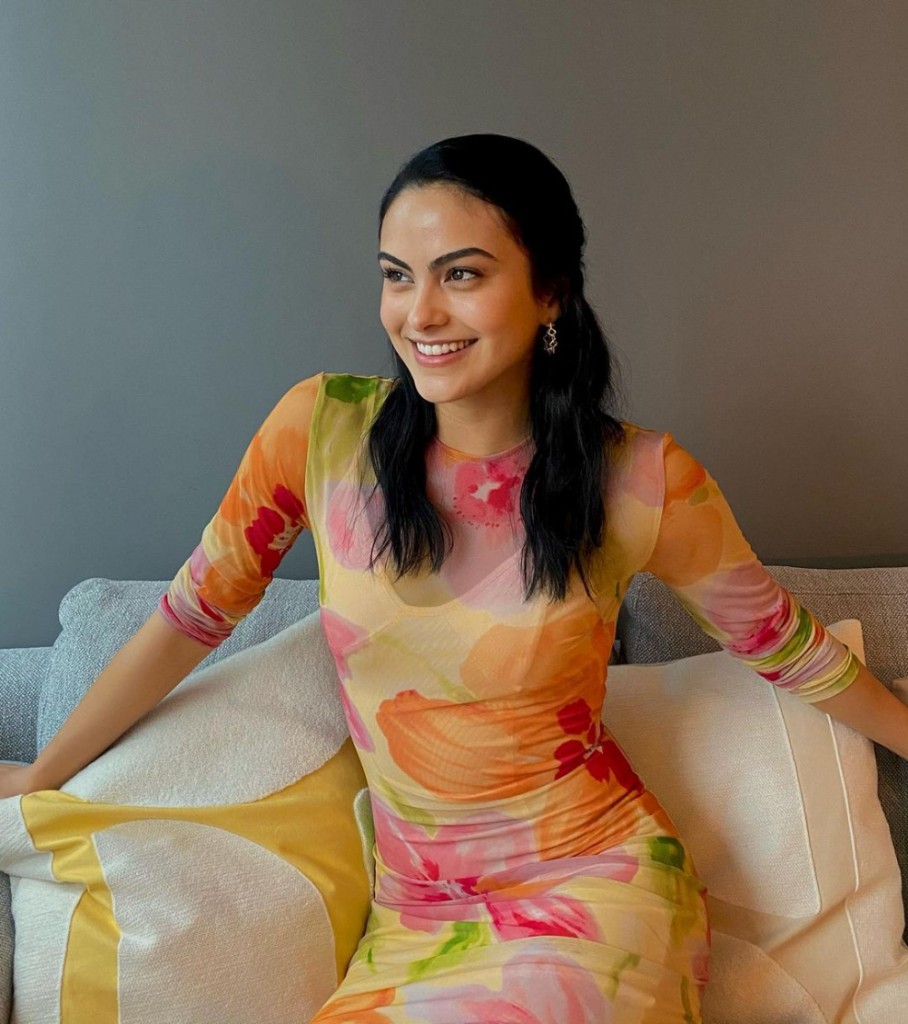 Photo credit: Nino Muñoz/Health, Getty Images and Instagram