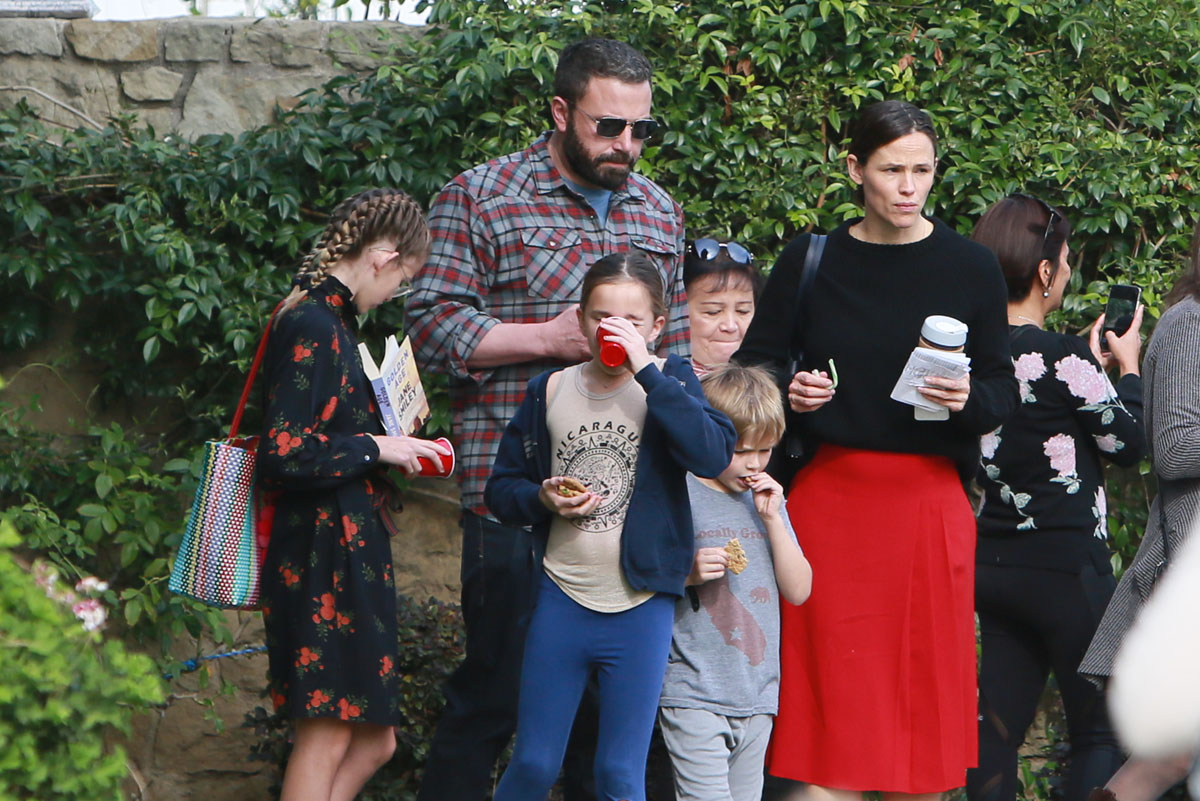 Jennifer Garner is promoting her new movie, Netflix's Yes Day, and recently spoke to a British podcast called Happy Mum, Happy Baby. I saw quotes from it where she said she didn't "snap back" after her three babies. That was interesting and I'm including that part below. After listening to it I came away with so much more, particularly an understanding of how she ended up with Ben Affleck. I've seen so many interviews with her, but in this one she really opened up about her childhood. While she put a positive spin on it, it sounds repressive to me. Garner is the middle of three girls and her dad didn't let them wear makeup, pierce their ears or even polish their nails. In fact when she wanted to pierce her ears over lockdown she called her dad and told him first! She's said this before but somehow it all came together for me this time. Here are some excerpts from that and you can listen to it here.
On her upbringing
My dad is very strict and very conservative. Garner girls did not have their ears pierced. I just got mine pierced during the pandemic for the first time. It was because I couldn't look at myself over Zoom without something new. That's why I cut a fringe as well. I couldn't even stand to look at myself anymore.

I'm 48. I called my parents and said 'Dad I'm going to pierce my ears.' He said 'ok Jennifer.' We didn't wear makeup we didn't have our nails painted. We were very good girls.

On if she always wanted a family
For sure. I was one of those little girls who always had baby dolls tucked under the arm. My first job I was a babysitter, I had a babysitting company with a friend. It never occurred to me that I was not going to be a mom. I always knew I would.

On if becoming a mom affected her career
I always knew that it was a priority and more of a priority than a career. The goal was to be… an actor at night on stage [who] gave it her all and then home with her kids during the day and a regular mom.

It was a mess when I first got pregnant. I was in the middle of a TV show, I had a movie coming up, I had to call everyone and tell them. I was terrified and I wouldn't trade it for anything, there is no right time. After that I really did try to plan [my pregnancies].

My body has always just been good to go [to get pregnant]. That hasn't been a problem so I lucked out there. Then trying to juggle the kids with the career that I have, it's confusing but I think it is for everyone.

On constant speculation over whether she's pregnant
I have so many girlfriends who have that [bounce back] physique and I'm so happy for them. I am not one of them. That's not my gig. I can work really hard and I can be really fit and I can still look like a woman who has had three babies and I always will. Every week 'is she pregnant?' It's still happening and I'm 48 and single.

It's like when beautiful Kate walked out of the hospital and she didn't hide the fact that she looked like a woman postpartum. Somebody [visited me] the day that I had my first. He looked at me and said 'is there another one in there?'
[From The Happy Mum Happy Baby Podcast]
I would throw shade at her for praising Duchess Kate, but she surely recorded this before the Oprah interview. She's also been supportive of Duchess Meghan, particularly after Meghan posted a video in support of Garner's charity Save the Children. Plus Kate does deserve some credit for her postpartum baby photo ops where she didn't hide her body. However I doubt she had a choice. That same thing happened to me with someone asking me if I was pregnant again right after I had my baby. It was a little kid asking though so I don't blame him for blurting it out.
After that Garner talked about her kids growing up and how much fun it is to be the parent of a teenager and adolescent. She truly loves being a mom and it shows. One thing I noticed in this interview is that she didn't mention Ben as a supportive partner at all. Read the part about her career and how hard it was to manage with three kids. She didn't say "I had help from my husband at the time." That says a lot. As I mentioned in the title, her marriage to Ben Affleck makes so much sense when you consider that she wasn't even allowed to get a manicure when she was growing up. I'm her age and I started wearing makeup in eighth grade! I love hair, makeup and fashion and that's not her thing, but she definitely picked a bad boy. Also I have to give her credit for selling the hell out of this movie. She made me want to watch it.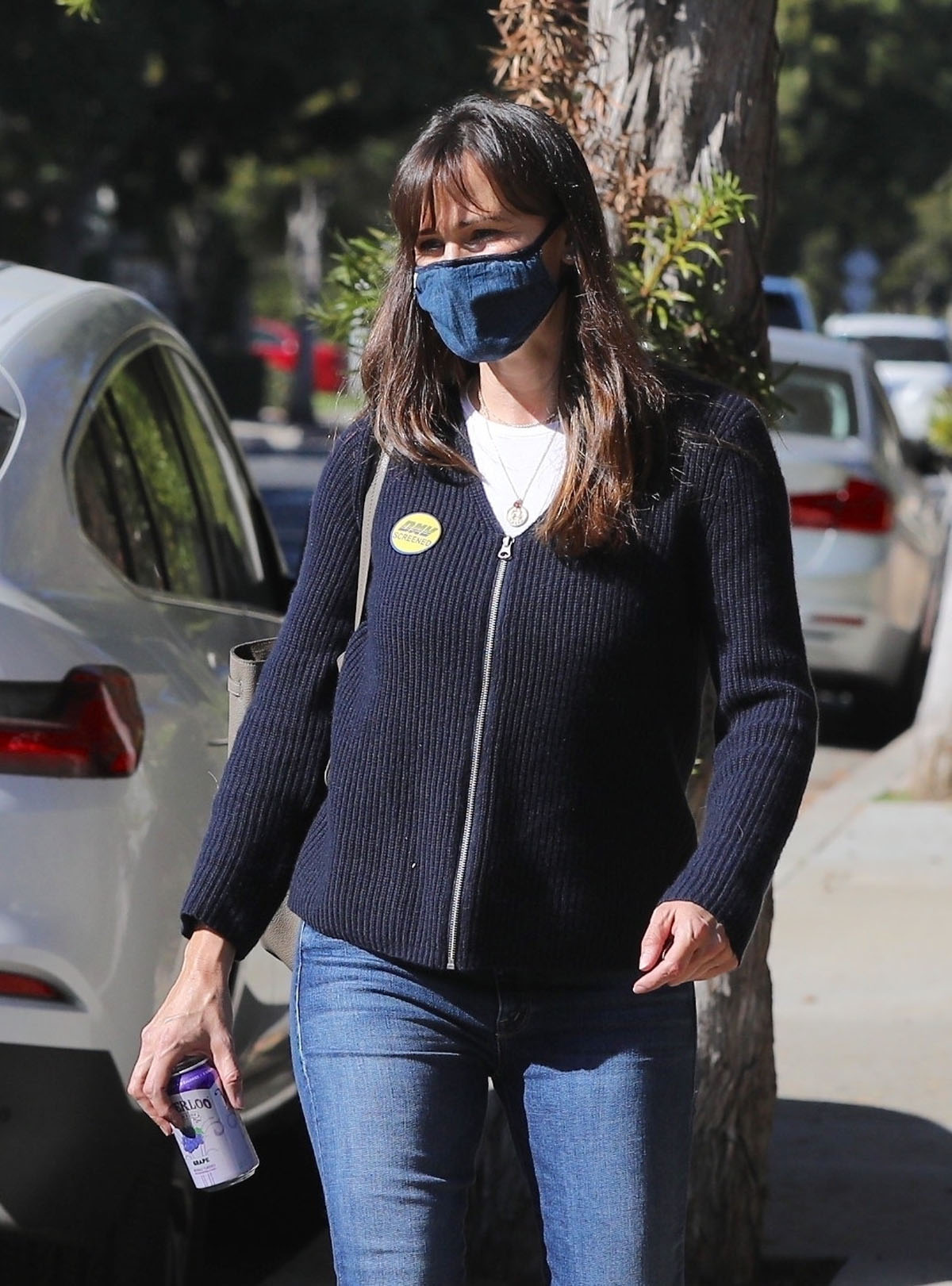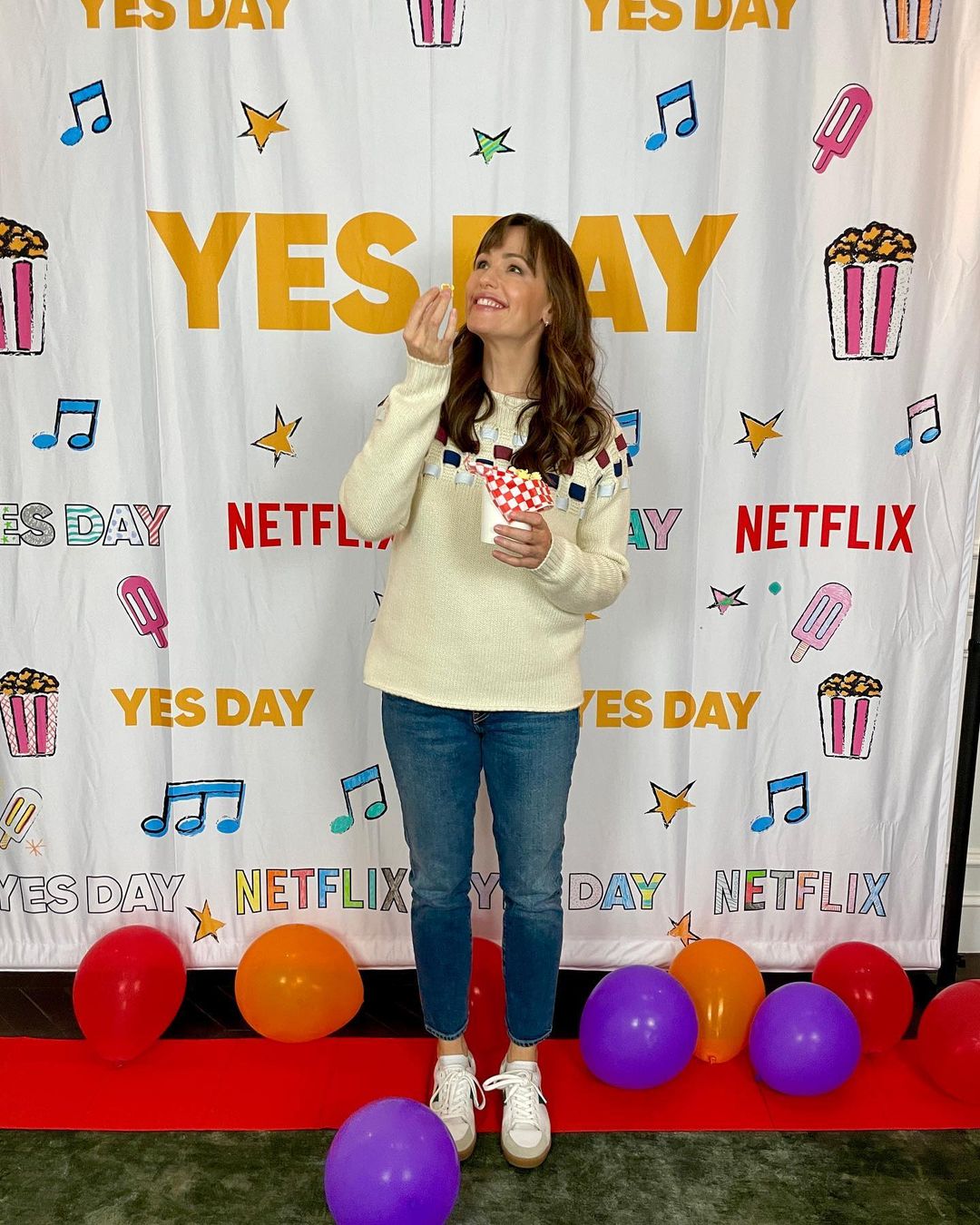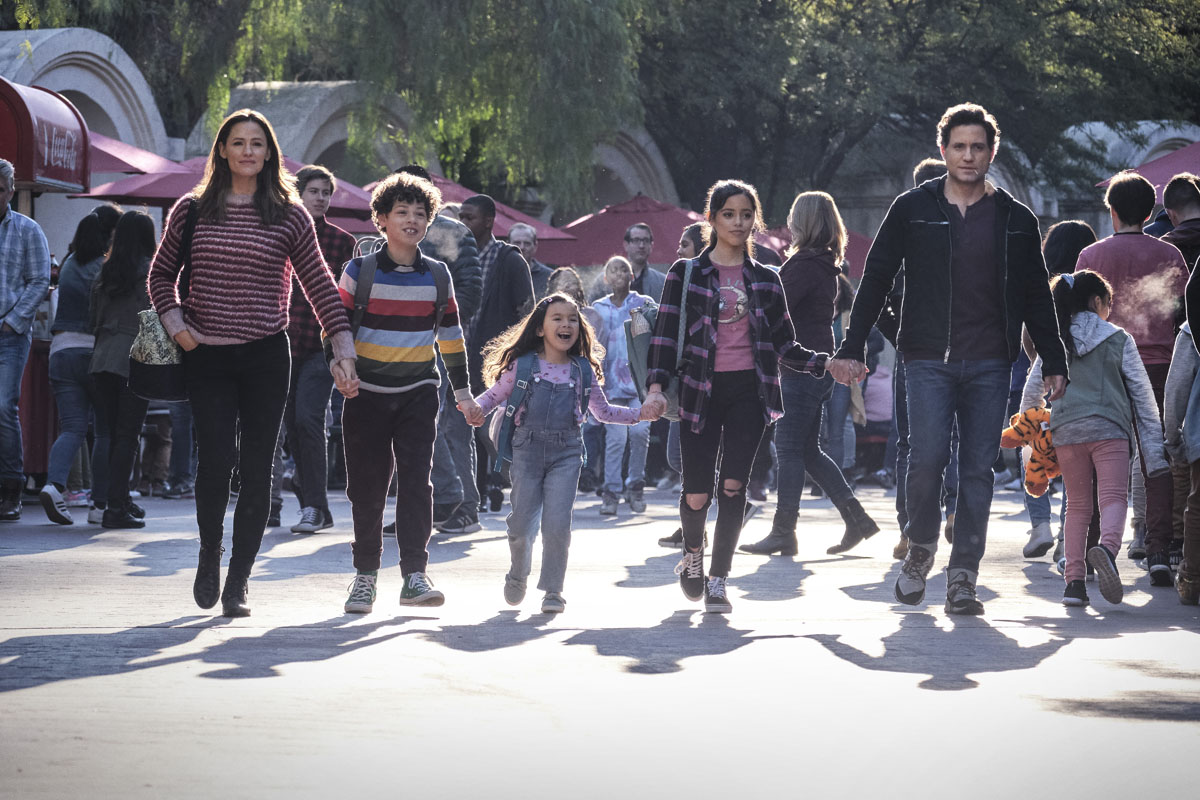 The photo in the header is from 2018, credit: Avalon.red. The other paparazzi photo of Garner is from January, credit: Backgrid. Other photos are from Yes Day credit: John P Johnson for Netflix