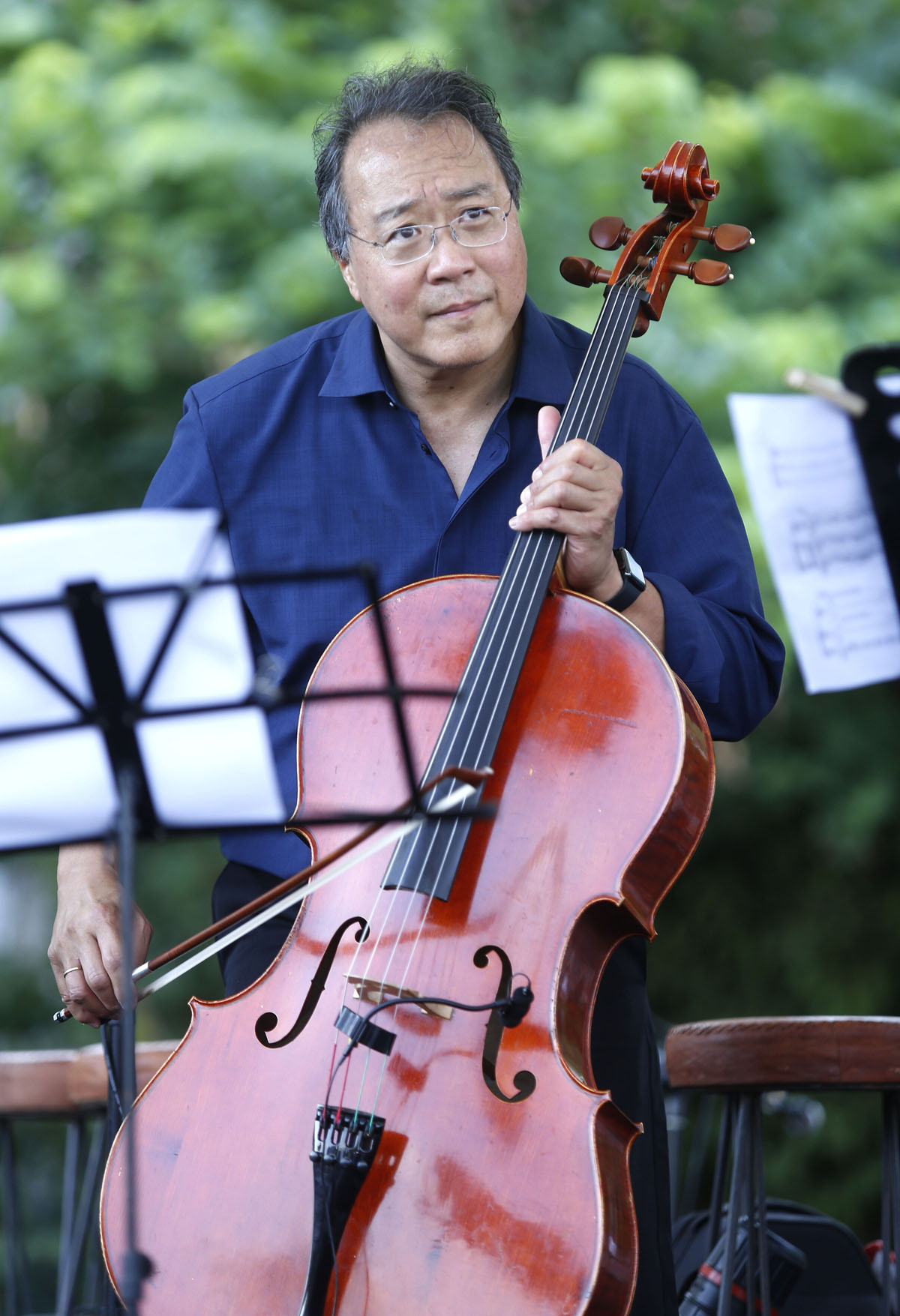 The last year has been quite traumatic for the entire world. At times it felt like we were all in a collective nightmare dealing with COVID's aftermath. It has been rough, so when I get a sweet story in my inbox, of course I want to share it. Classical musician Yo-Yo Ma decided to share a bit of joy and comfort. He was at Berkshire Community College during his fifteen minute observation period after receiving his second vaccine dose. Yo Yo pulled out his cello and a did an impromptu concert. This isn't the first time Yo-You shared his music to comfort a world in turmoil. At the beginning of the pandemic, Yo Yo shared some performances of his music. Below is more on the story from Berkshire Eagle:
The world-famous cellist and part-time Berkshires resident completed his vaccination course at the field house clinic, and he "wanted to give something back," Richard Hall of the Berkshire COVID-19 Vaccine Collaborative told The Eagle.

Yo-Yo Ma took a seat along the wall of the observation area, masked and socially distanced away from the others. He went on to pass 15 minutes in observation playing cello for an applauding audience, in what Hall called a "very special" concert that capped the day's vaccination event.

"What a way to end the clinic," wrote Hall in an email.

Berkshire Community College shared news of Yo-Yo Ma's informal performance on social media, and state Rep. William "Smitty" Pignatelli commended the musician for "bringing hope and optimism through his beautiful music." The college shared snippets of the concert on Facebook.

In a poetic bit of circumstance, Yo-Yo Ma's second coronavirus shot and subsequent concert comes exactly one year after he posted his first recording of himself playing his instrument using the hashtag #SongsOfComfort.

Amid the fear and uncertainty that marked the early days of the pandemic, the renowned musician started to share the recordings in hope they'd bring solace and connection to a frightened nation.

"In these days of anxiety," he wrote on Twitter on March 13, 2020, "I wanted to find a way to continue to share some of the music that gives me comfort. The first of my #SongsOfComfort: Dvořák – "Going Home"
This is such a sweet and comforting story. It is so nice to read when celebrities do these sort of acts of service, especially during times when things seem so uncertain. As a lover of classical music, I have listened to Yo Yo and he is magnificent. Part of me is absolutely jealous that I could not be there for the experience. I am sure everyone at the vaccine center appreciated this moment. It is a gentle reminder that we are all alive and in this together. Let's enjoy a few of the clips that were posted by Berkshire CC from the impromptu concert. Hopefully it will soothe your soul as well.
Yo Yo back in 2020:

In these days of anxiety, I wanted to find a way to continue to share some of the music that gives me comfort. The first of my #SongsOfComfort: Dvořák – "Going Home"

Stay safe. pic.twitter.com/S28w6OlXiZ

— Yo-Yo Ma (@YoYo_Ma) March 13, 2020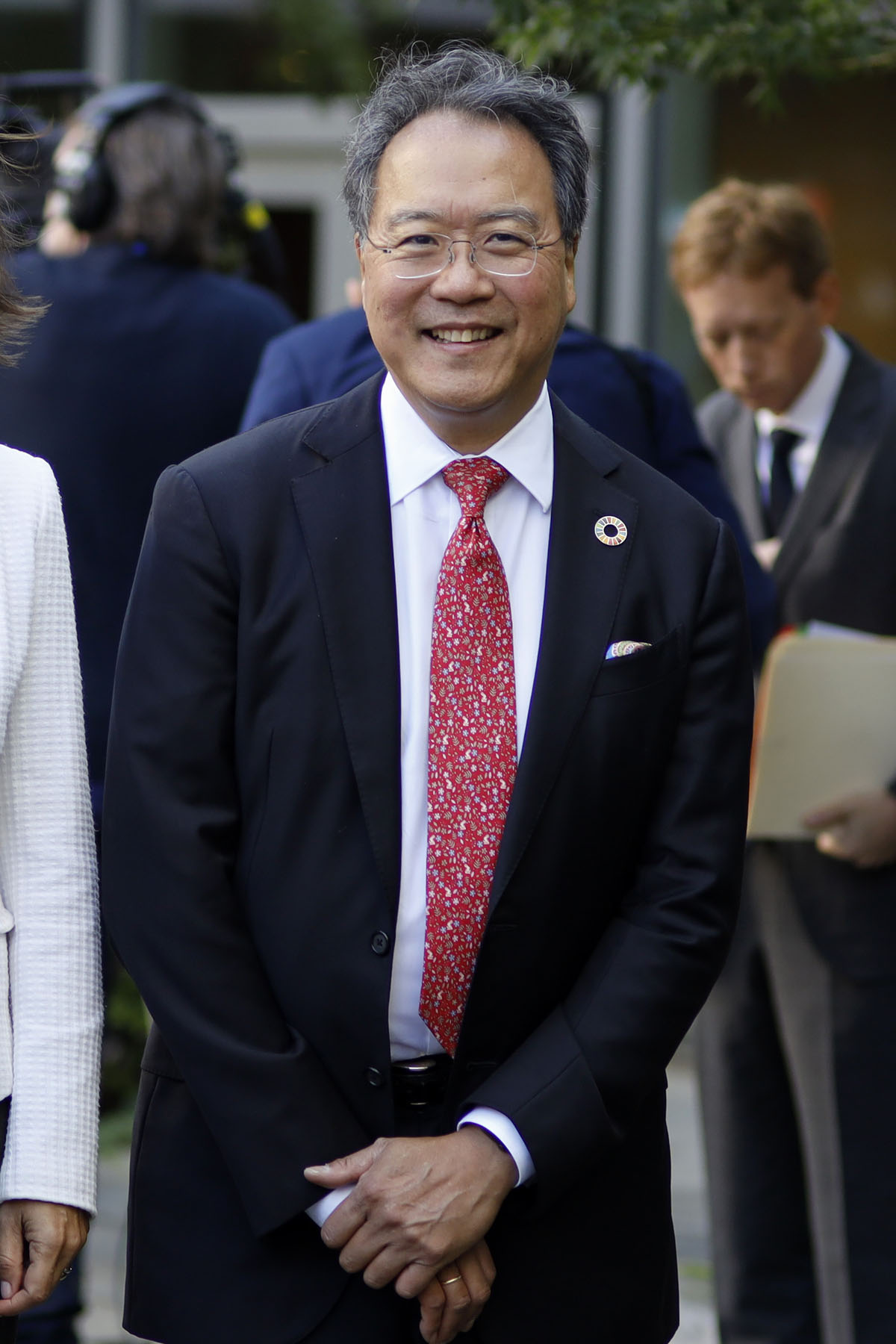 photos credit: Avalon.red