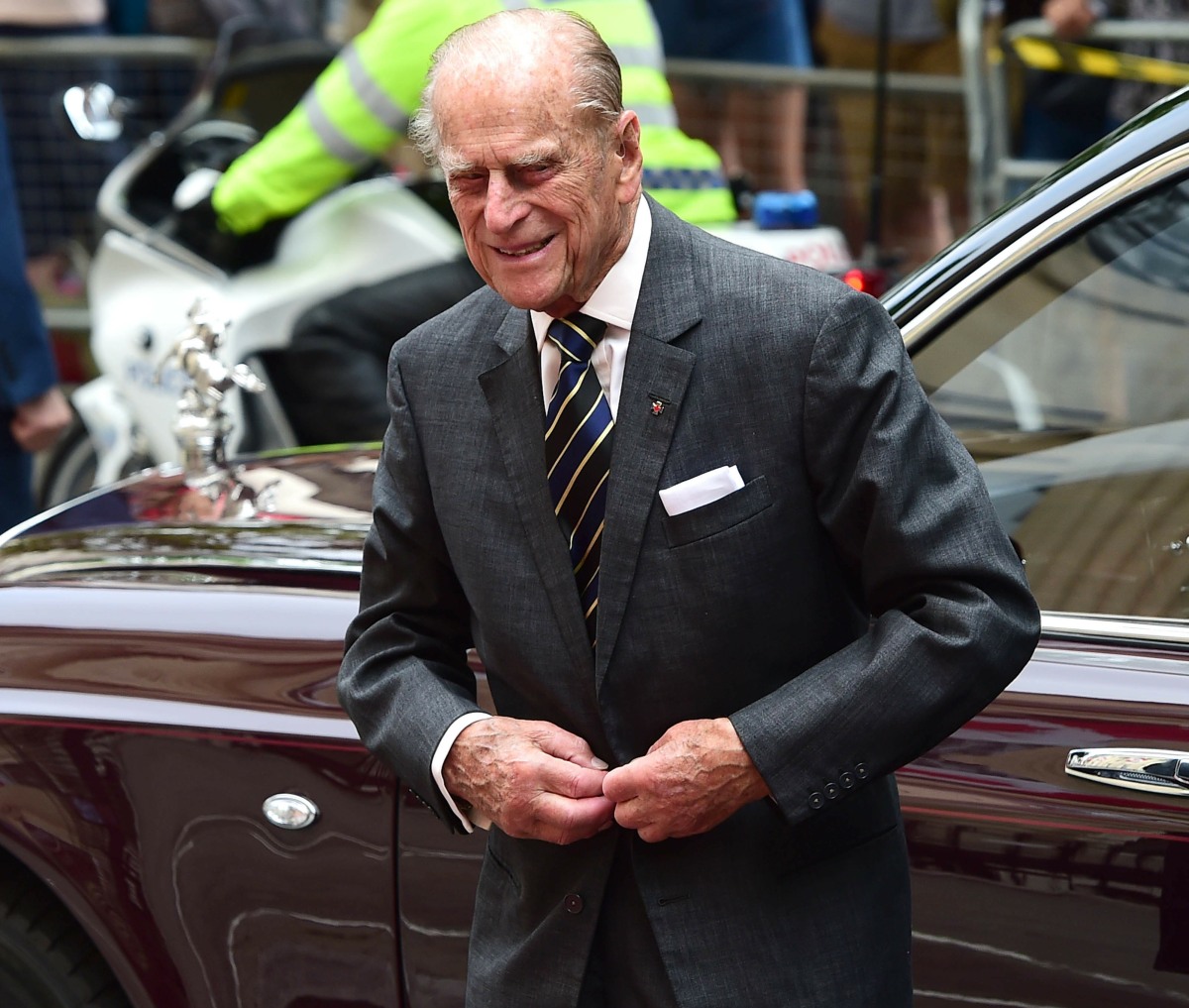 For what it's worth, I do think Prince Philip was likely feeling poorly. I think he went to the hospital one month ago because he didn't feel great, and he possibly needed treatment for an infection, or a stent or some kind of work done on his 99-year-old body. I do think there was *some* of this which was legitimate. But the way Buckingham Palace and the British press played it, it became quite obvious that Philip's four-week-long hospitalization was largely a stunt. They spent WEEKS screaming at the Duke and Duchess of Sussex for daring to give an interview to Oprah, and how dare they not pull the interview with Philip in the hospital. How dare they do this to the poor Queen. Meghan is personally killing Philip with her Americanness and her race and it's all just so sick.
What was particularly funny was that after Buckingham Palace was clearly sending out all of the same "how dare the Sussexes do this while Philip is in the hospital" talking points, Kensington Palace barged into that conversation with their dumbf–k "Meghan is a bully" scheme. After that, Poor Near-Death Philip was suddenly barely mentioned. Same with the post-interview vibe – nary a whisper or update about Philip. They had other things to worry about. So, Philip's hospitalization served its stunt-queen (stunt-duke?) purpose and now he's been discharged. Shocking.
Philip, the Duke of Edinburgh, was admitted to the private King Edward VII's Hospital on Feb. 16 after he felt unwell and was given treatment for an unspecified, but not COVID-19-related, illness. He was transferred briefly at the start of this month to a specialist cardiac centre at another London hospital, where he underwent a successful procedure for a pre-existing heart condition.

A Reuters witness said the duke left the King Edward hospital shortly after 10.30 GMT on Tuesday. He was taken to a waiting car in a wheelchair and returned to Windsor Castle, the royal residence west of London, waving to those outside as he arrived.

"His Royal Highness wishes to thank all the medical staff who looked after him at both King Edward VII's Hospital and St Bartholomew's Hospital, and everyone who has sent their good wishes," Buckingham Palace said in a statement.

A royal source said the prince was in good spirits.

Since being admitted, the duke has been publicly visited only by his eldest son Prince Charles, the heir to the throne. The queen, 94, has remained at Windsor Castle where the couple have been staying during the coronavirus pandemic, and has continued to carry out her official duties by video.
Yeah, the big "tell" that some of Philip's extended hospitalization was a stunt was the fact that only Charles visited him. And the Queen carried on working and she seemed utterly unbothered. They really used that old man to slime Harry and Meghan. Oh well. I'm actually glad that he's feeling better. I hope they let him go back to Wood Farm and spend time with people he actually enjoys.
Prince Philip, 99, waves as he arrives at Windsor Castle to be reunited with the Queen https://t.co/5qKwUke9IV pic.twitter.com/YI26u9B5kQ

— Daily Mail U.K. (@DailyMailUK) March 16, 2021
Prince Philip: Duke of Edinburgh leaves King Edward VII's Hospital https://t.co/X4SoZZOAFm

— Sky News (@SkyNews) March 16, 2021
Per Buckingham Palace, Prince Philip is now back at home in Windsor: pic.twitter.com/dVCS0iYOKw

— Omid Scobie (@scobie) March 16, 2021
Photos courtesy of Avalon Red.