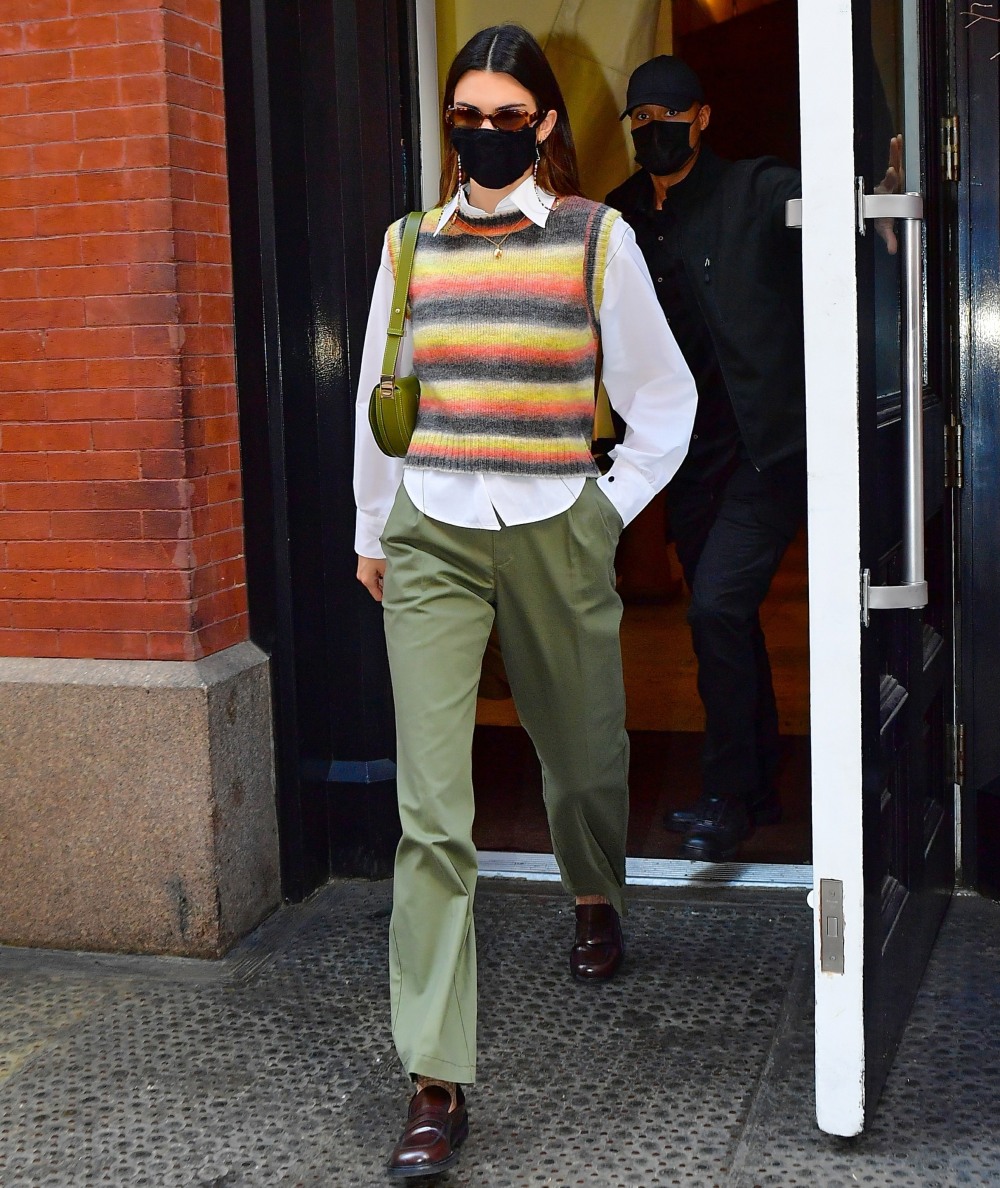 Kendall Jenner was in New York over the weekend and the paparazzi seemed especially happy to see her. I wonder about the paparazzi industry in New York specifically! Did they just not work at all during the pandemic? Were they only going out a few times a week to stake out Sarah Jessica Parker's townhouse or something? Anyway, Kendall was out running some errands in this ensemble and there are about a million photos of her and even Vogue was praising her retro-Annie Hall vibes as the presumptive look for spring:
Kendall Jenner's winter look was all about quiet minimalism. She spent much of the colder months wearing discreet pieces from The Row. Head-to-toe black was her style M.O., decked out in luxurious turtlenecks, trousers, and coats. But that was last season—for spring, the model has a spring new look. At least, so far.

Spotted in New York City earlier today, Jenner embraced retro-chic. She wore a crisp white shirt and layered a '70s-inspired striped sweater vest overtop. Jenner paired it with khaki green trousers, brown square-toe loafers, and ribbed socks. The whole look has a grandpa vibe to it. But her tortoise sunglasses, beaded mask chain, and Burberry Olympia bag made the fit feel whimsical and youthful.
What's weird is that I actually like Kendall's look too? I'm sure the youths probably think that they've discovered something wholly new, but the whole menswear-inspired/vest/loose-preppy look was really popular in the 1970s, and it comes back every few years. It really works on Kendall specifically because of her body type (which was also very popular in the '70s) and her general Ali McGraw vibe.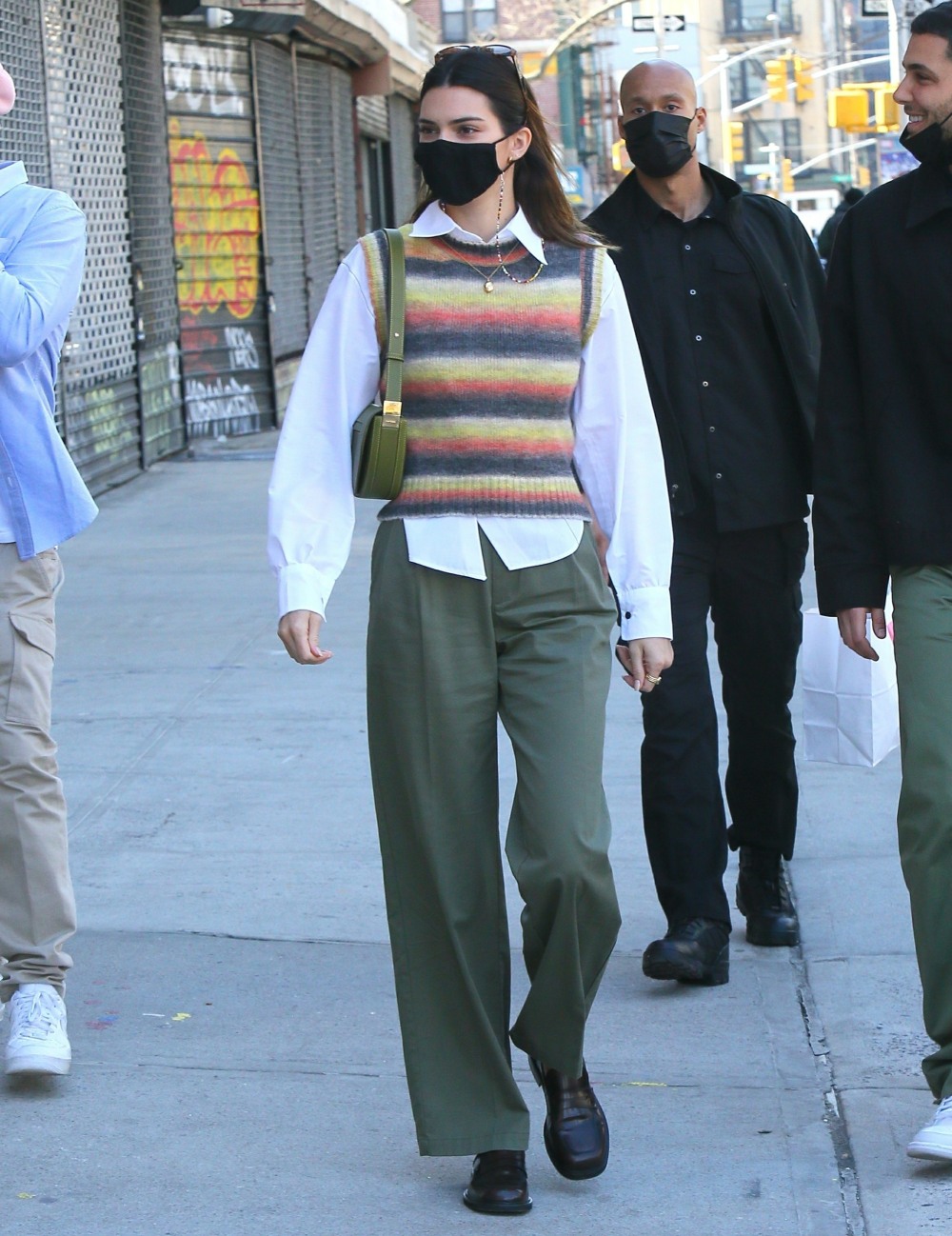 Kendall was also photographed at dinner at Carbone. I kind of like this dress too!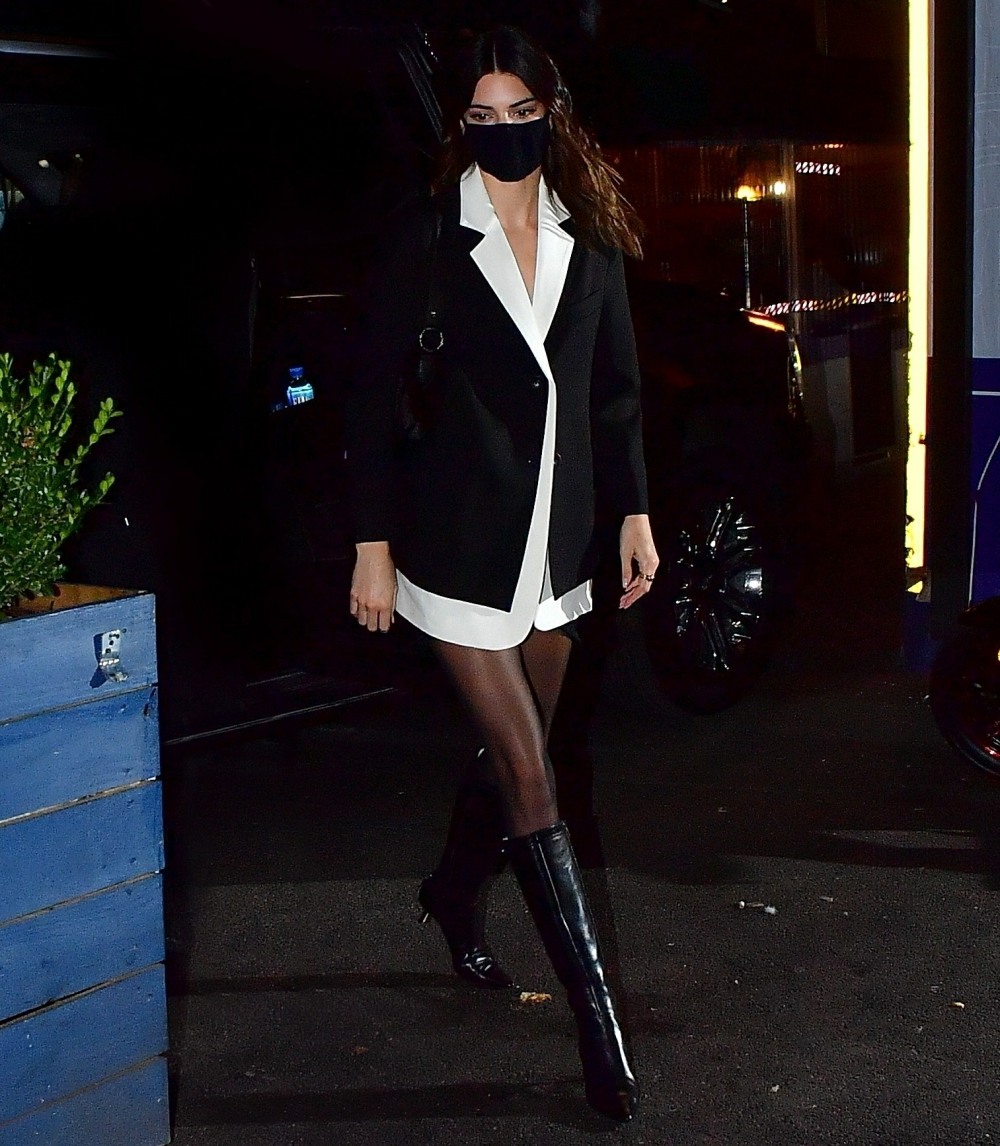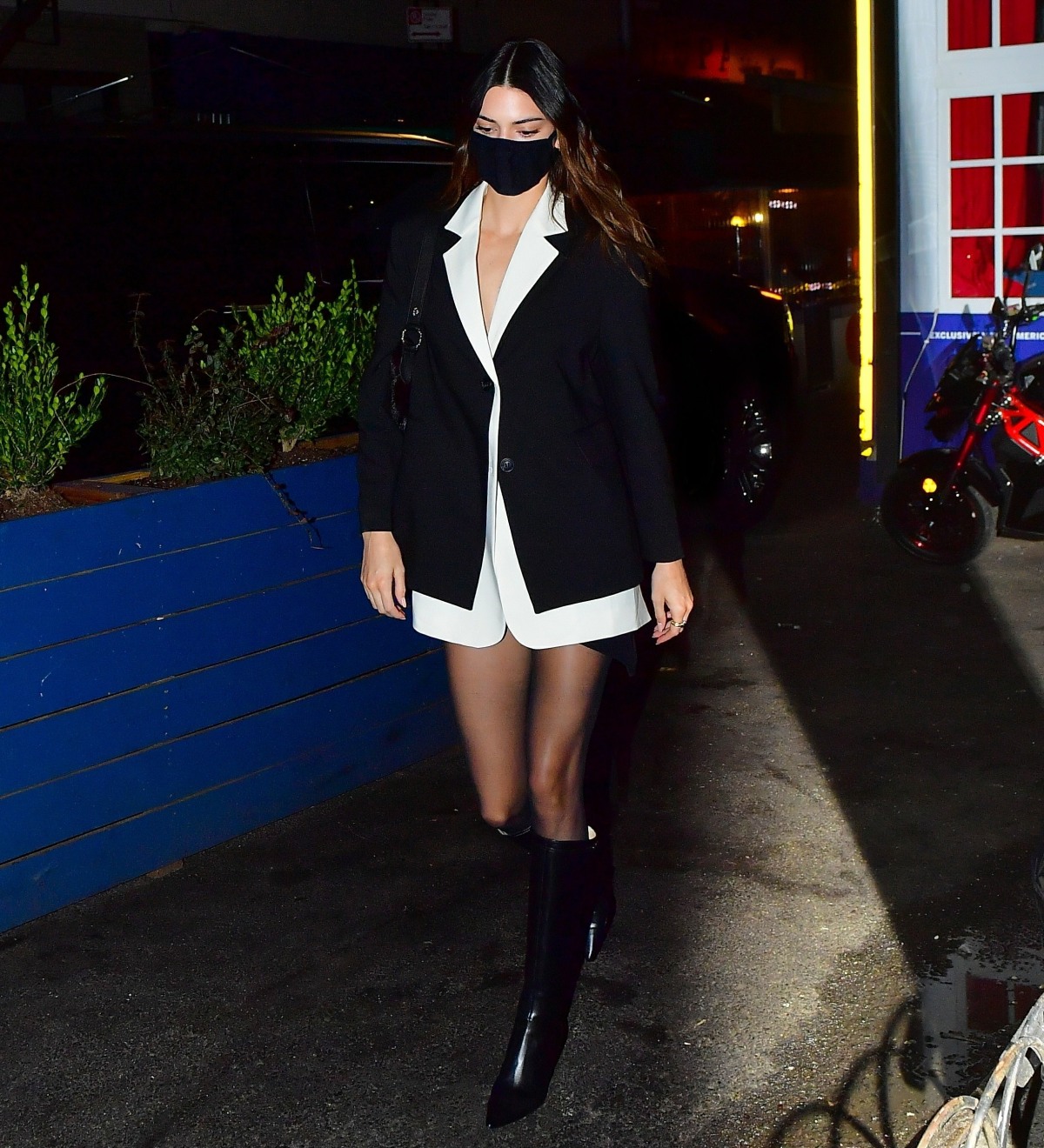 Photos courtesy of Backgrid.