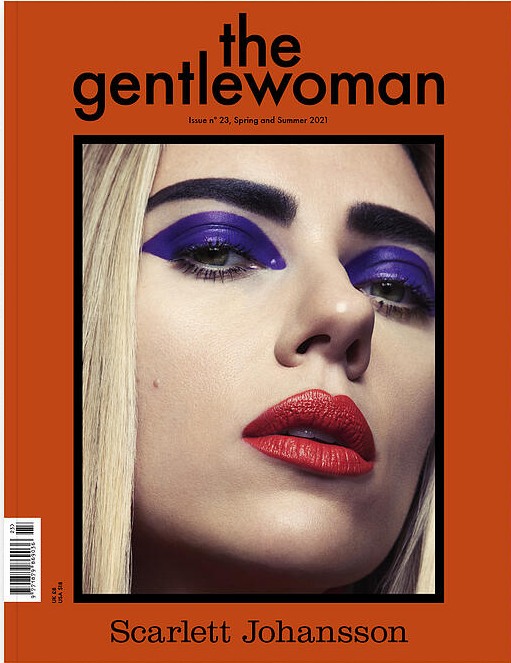 Scarlett Johansson is the latest cover profile in The Gentlewoman, a British magazine. She's promoting Black Widow, which finally has a solid (ish) release date. Scarlett is Scarlett, which is to say… problematic, self-absorbed but also kind of interesting and funny. She contains multitudes, and some of those multitudes are garbage and some of them are talented. I bring up ScarJo's past problematic moments – like her very vocal support of Woody Allen, and her tone-deaf comments comparing playing trans characters to playing "trees" – because she talks about her many controversies in this piece. And by that I mean, she talks around her offensive sh-t and glosses over everything. You can read the piece here. Some highlights:
How she handled the pandemic: Scarlett found herself "kind of flummoxed. I don't know, I was having an out-of-body experience….At the beginning, I was doing all this crap that everyone was doing – like, I'll start learning how to play guitar. Whatever. In between panicking. And then that stuff sort of faded away, and I realised actually that I exist pretty well in this space. I realise I don't have to be constantly in motion to survive, I think. I've always had this fear of, what if everything goes away, what will become of me? It's this great fear of the unknown, and now I've been that way for some time, I realise, Oh, actually, you're still alive. It probably comes from some fear of death, anyway."

Spending time with her daughter during lockdown: "Eventually you have to accept that this is going to take the time it's going to take, and I had to be there for my daughter, obviously, immediately, like all parents. That's very grounding."

Her many controversies: "Yeah," she says drily about her apparent attraction to controversy, "I've made a career out of it." On one hand, she says, "I'm going to have opinions about things, because that's just who I am." But equally, she knows that sometimes she has simply made the wrong call. "I mean, everyone has a hard time admitting when they're wrong about stuff, and for all of that to come out publicly, it can be embarrassing. To have the experience of, Wow, I was really off mark there, or I wasn't looking at the big picture, or I was inconsiderate. I'm also a person." Something she's been trying to learn is when to say things and when not to – "recognising when it's not your turn to speak… I can be reactive. I can be impatient. That doesn't mix that great with self-awareness."

Why she shouldn't be expected to say the right thing all the time: "I don't think actors have obligations to have a public role in society. Some people want to, but the idea that you're obligated to because you're in the public eye is unfair. You didn't choose to be a politician, you're an actor. Your job is to reflect our experience to ourselves; your job is to be a mirror for an audience, to be able to have an empathetic experience through art. That is what your job is. Whatever my political views are, all that stuff, I feel most successful when people can sit in a theatre or at home and disappear into a story or a performance and see pieces of themselves, or are able to connect with themselves through this experience of watching this performance or story or interaction between actors or whatever it is. And they're affected by it and they're thinking about it, and they feel something. You know? They have an emotional reaction to it – good, bad, uncomfortable, validating, whatever. That's my job. The other stuff is not my job."

On Joe Biden's electoral victory: "You could hear people losing their minds outside, and I just cried. It was a pretty crazy reaction. Oh my God, it's over. It felt like the end of a war, you know? I said to Colin, it feels like when your life is falling apart and an older person, your parent's friend or your uncle, is like, 'It's going to be OK.' And you're like, 'Aaargh!'"

Working during the pandemic: "I just can't work. I don't think the conditions that are required to work right now are conditions that I could work comfortably under. I'd rather wait until I could work in an environment where we can be connected to one another." She checks herself. "I know people are just happy to have a job. Fortunately, I don't have that urgency."
"I mean, everyone has a hard time admitting when they're wrong about stuff, and for all of that to come out publicly, it can be embarrassing." She's acting like it happened to someone else! That's cracking me up for some reason. It "came out publicly" because she said ALL of that sh-t on the record, in magazine interviews. It wasn't like someone published her diary full of controversial opinions! As for "Wow, I was really off mark there, or I wasn't looking at the big picture, or I was inconsiderate. I'm also a person" – she literally can't even admit that she was far off-base without immediately – IN THE NEXT SENTENCE – absolving herself because she is merely a person, with a heart and soul and mouth which spews garbage constantly. Bless her heart.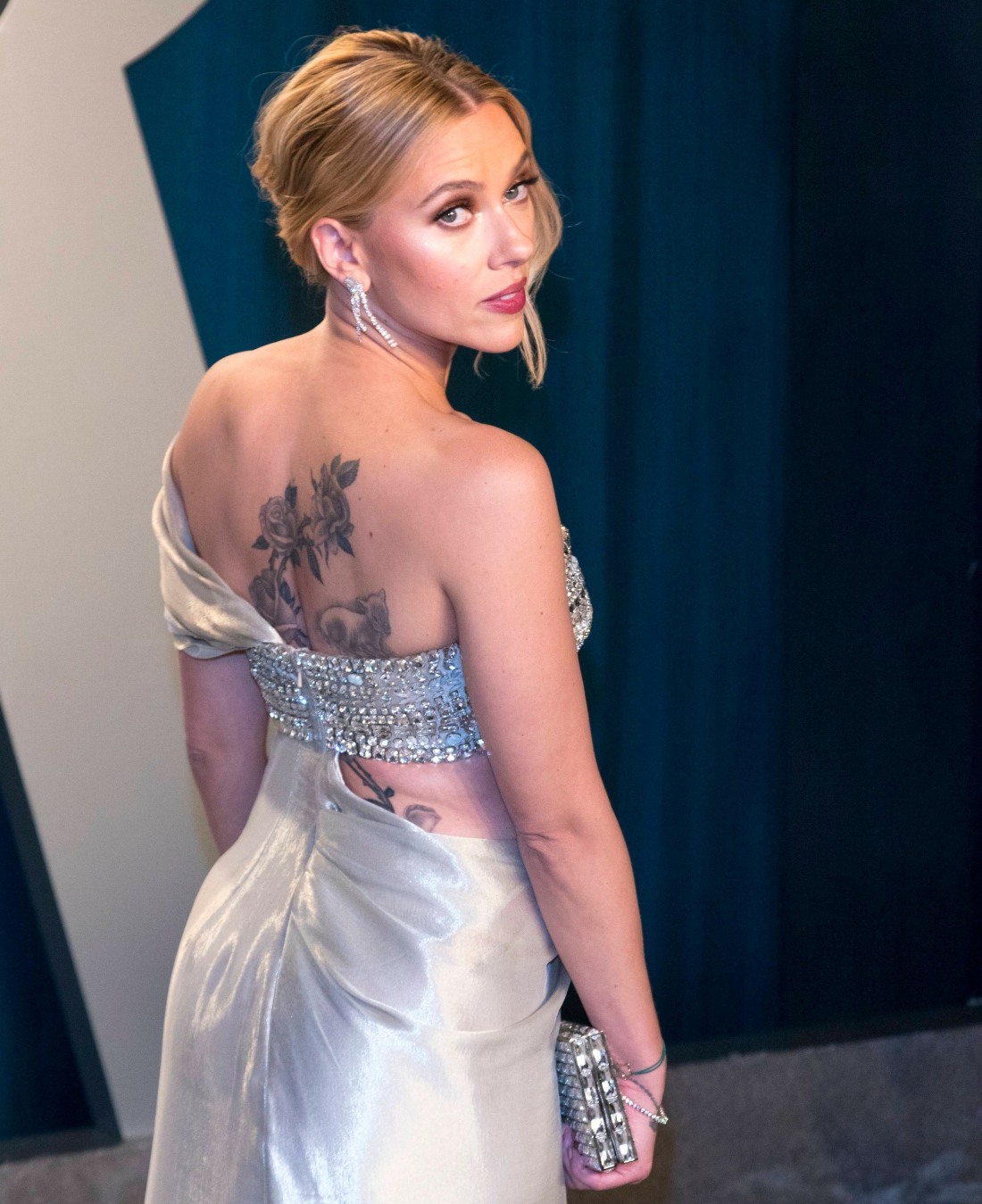 Photos courtesy of Avalon Red and Backgrid.