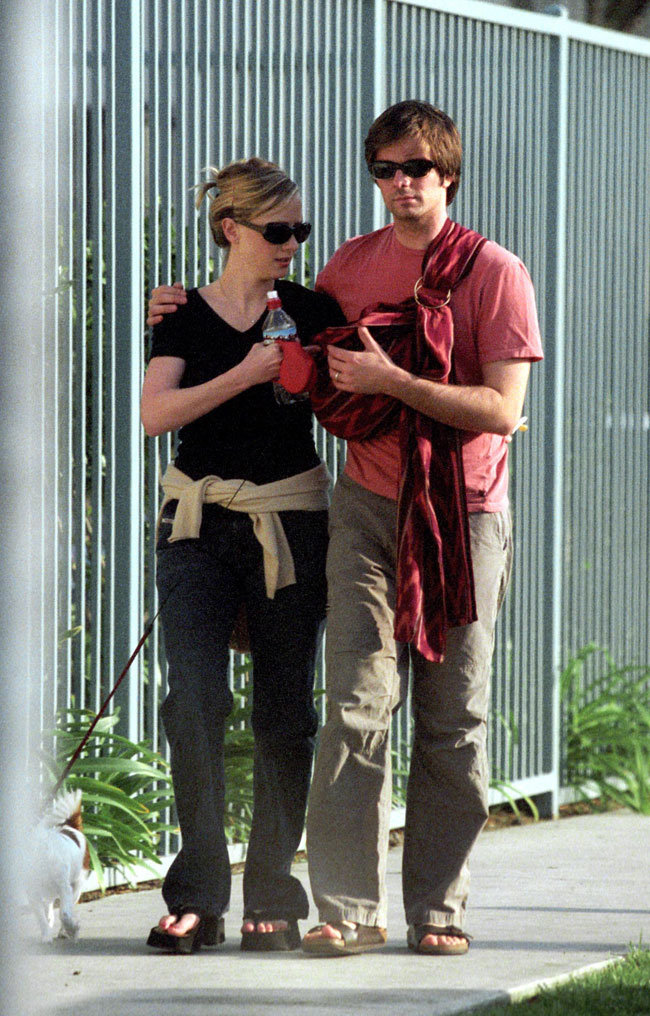 Anne Heche had a truly cringe-worthy appearance on David Letterman last month in which she talked repeated smack about the ex husband and father of her child, Coley Laffoon. Heche came across as unhinged and bitter. She complained about how Laffoon was inviting her to watch him play soccer and said that that all he did for a living was go out to the mailbox and collect her checks. Lafoon issued a whiny statement in response in which he made it clear that he had a job as a real estate agent and said "I wish Anne Heche could see that public bullying isn't good for the soul or positive for her child. It's mean."
Heche and Laffoon will have to work together to successfully co-parent their son, Homer, and judging from the way they're talking smack about each other in public you can bet they don't get along behind closed doors. TMZ reports that they've been court-ordered to hire a "parenting coordinator" to coach them, and that "parenting coordinator" charges $375 – an hour! I would think that $75 an hour is a little steep. That's outrageous, but the person does have their work cut out for them that's for sure:
It's possibly the worst job in the world — some poor woman has been ordered to get in the middle of the nasty war between Anne Heche and her ex-husband Coleman Laffoon … to teach them how to parent.

After Heche famously blasted her "lazy ass" ex on Letterman, the former couple agreed to get a "parenting plan coordinator" — a highly paid court-ordered chaperone — who will help them play nice for the sake of their son, Homer.

The coordinator will make $375 per-hour to do the following things:

— Coach the parents on effective co-parenting
— Help the parents make joint parenting decisions
— Resolve disputes between the parents concerning the court-ordered parenting plan

Both Anne and Coley signed off on the deal — which will remain in effect until May 1, 2011.

Good luck, parenting lady.
[From TMZ]
Over a year and a half worth of parenting counseling at $375 an hour! If they only see the person once a week for an hour that's $1,500 a month! Maybe Anne is making good money in her typecast role as the crazy ex wife on Hung. Am I out of touch because I don't live in LA and have no clue about billing rates? I thought that most lawyers didn't even make $375 an hour. I would say that's steep even if the damn Supernanny was coming over. Maybe I'll start training to be a parenting expert. Screw that – it's not worth the money to have to deal with that level of dysfunction.
Coley Laffoon and Anne Heche are shown out together in happier times on 2/13/02. Credit: Fame Pictures