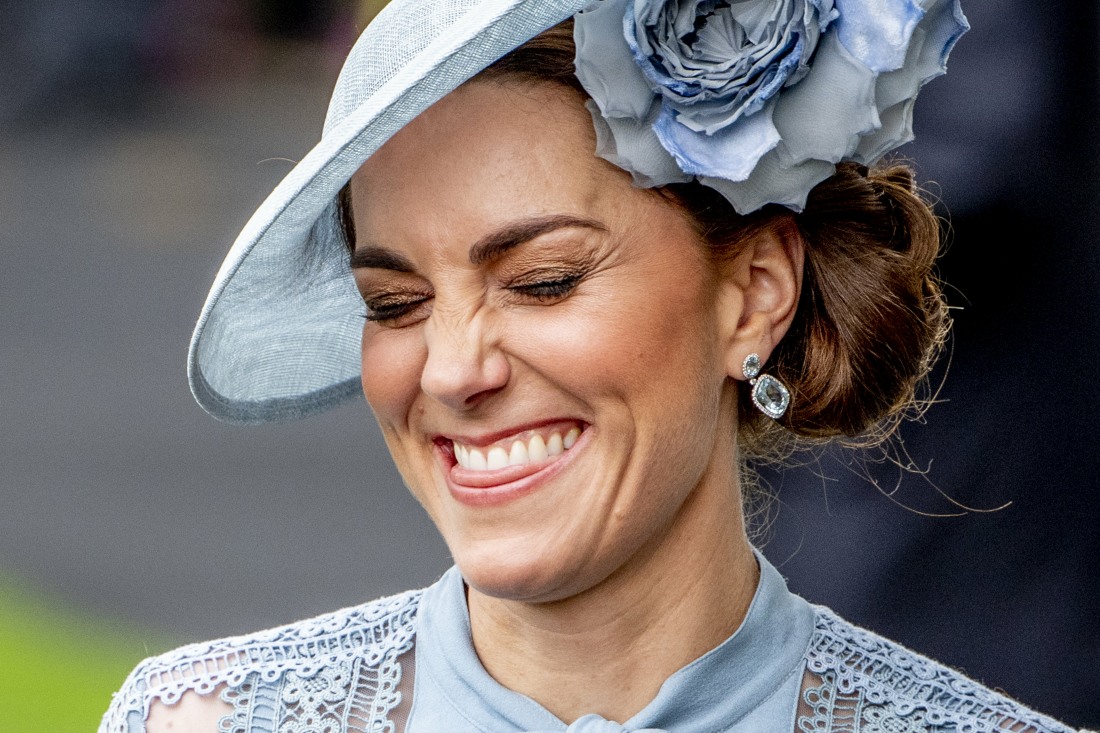 One of the most vile and reprehensible things the Duchess of Cambridge did this year was exploit a dead woman to rescue her (Kate's) own terrible image. Sarah Everard was abducted and murdered from a public space in London on March 3rd. Everard was kidnapped and murdered by a cop and some kind of accomplice. In the middle of a national and international conversation about men who prey on women and women who modify their behavior to avoid being attacked, Kate decided to do an obvious little PR move. She turned up at the makeshift memorial for Everard, arranged for a Sky News videographer to film her – as she wandered around maskless – and had the Palace confirm that she laid daffodils from her garden and that she remembers walking around London at night before she was married.
The day after Kate's obvious stunt, she was the main image on all of the British papers, which was the purpose of all of that. Sarah Everard's tragic death and the larger conversation about violent misogyny was pushed aside just so Kate could try to look like less of a petty Mean Girl. And much like every single one of Kate's obvious stunts, this one didn't go over too well. So instead of just taking the L and trying to get people to forget about how she exploited a dead woman, Kate is doubling-down. "Sources" tell the Daily Mirror that Kate wrote a letter to Everard's family. Very curious about how we're finding out about this letter.
Sarah Everard's disappearance and death has struck a chord with the Duchess of Cambridge, who used to walk the streets of London alone as a young woman. And the mum of three was so moved she has written an emotional letter to the 33-year-old's family expressing her sadness and sympathy.

Kate, 39, previously lived less than three miles from Clapham, South London, where Sarah vanished on March 3 – sharing a flat in Chelsea with her sister Pippa.

A source said: "Kate's letter was deeply personal and heartfelt, she expressed her absolute sadness at what Sarah's family and loved ones are going through. She said she knows that no words can change what happened but that she wanted to let them know that they and Sarah are in her thoughts. This was a private matter to her and she wanted to show unity with everyone else who shares these feelings."

A source close to Sarah's family said they were "extremely touched" to have received the letter.

A Kensington Palace spokesperson said: "We do not comment on private correspondence."
Just so we're clear, Kensington Palace informed the Mirror that Kate sent a letter to Everard's family, described what was in the letter, then told the Mirror that they had no official comment. Kate is still exploiting this heart-wrenching tragedy so Kate will look like less of an a–hole. I halfway expect KP to leak a copy of the letter Kate sent so the Daily Mail will publish it and Kate can sue them, just so Kate can copy Meghan once again.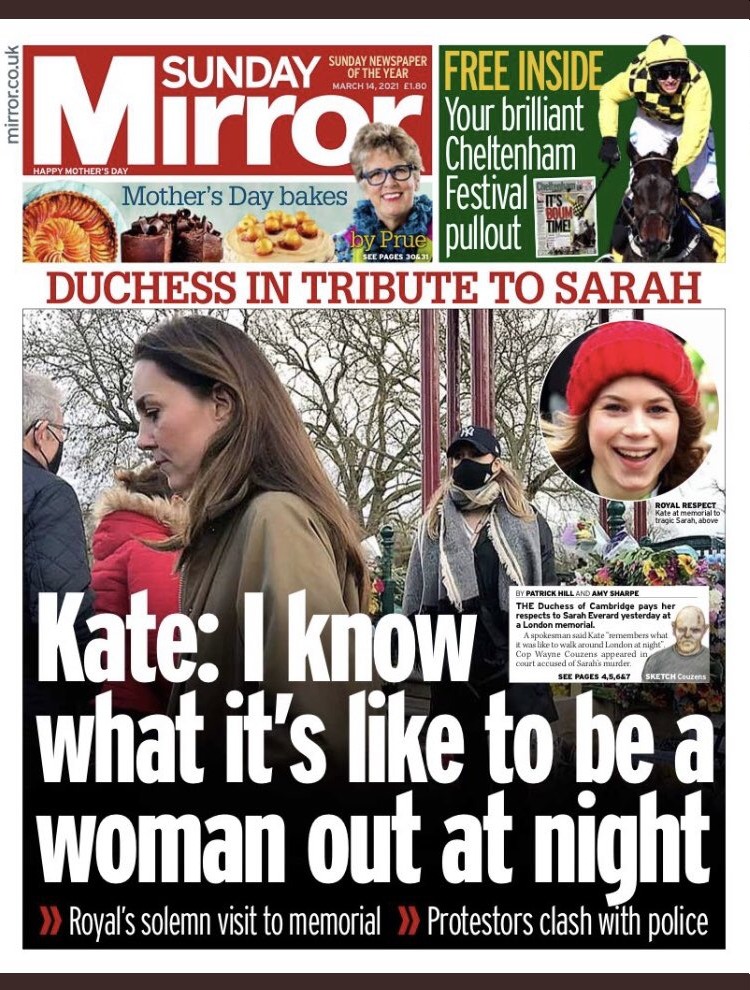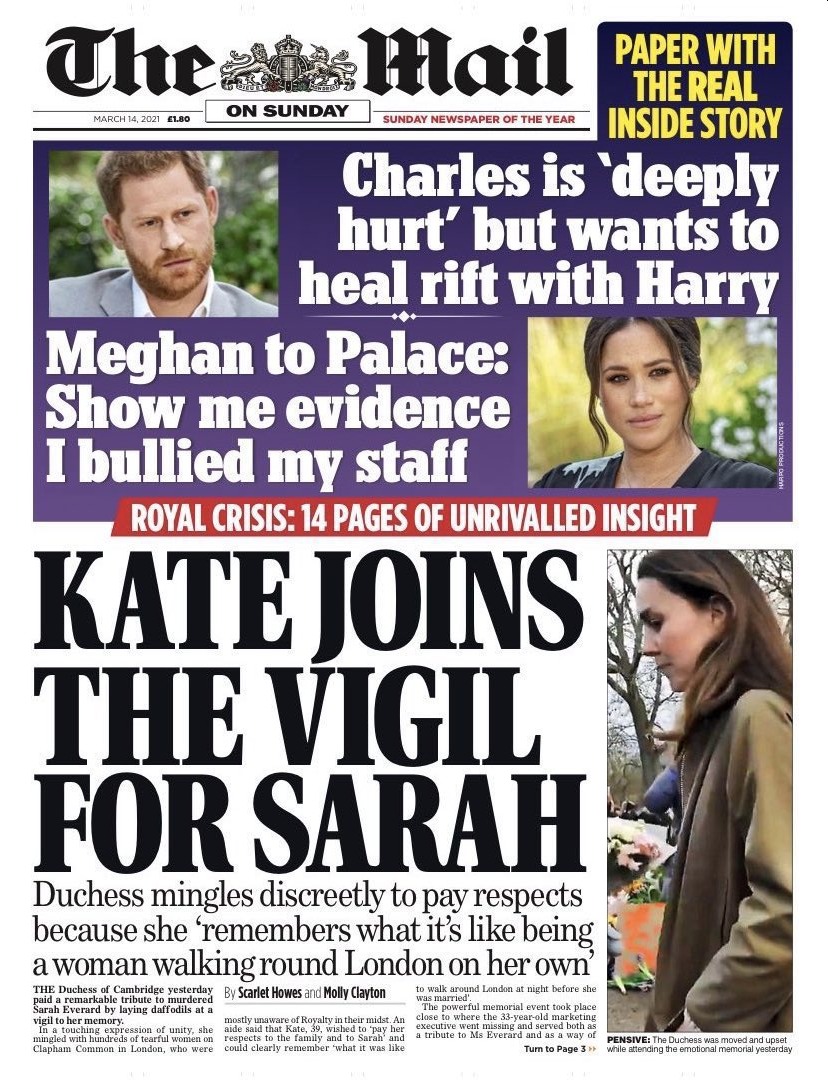 Photos courtesy of Avalon Red, Backgrid.