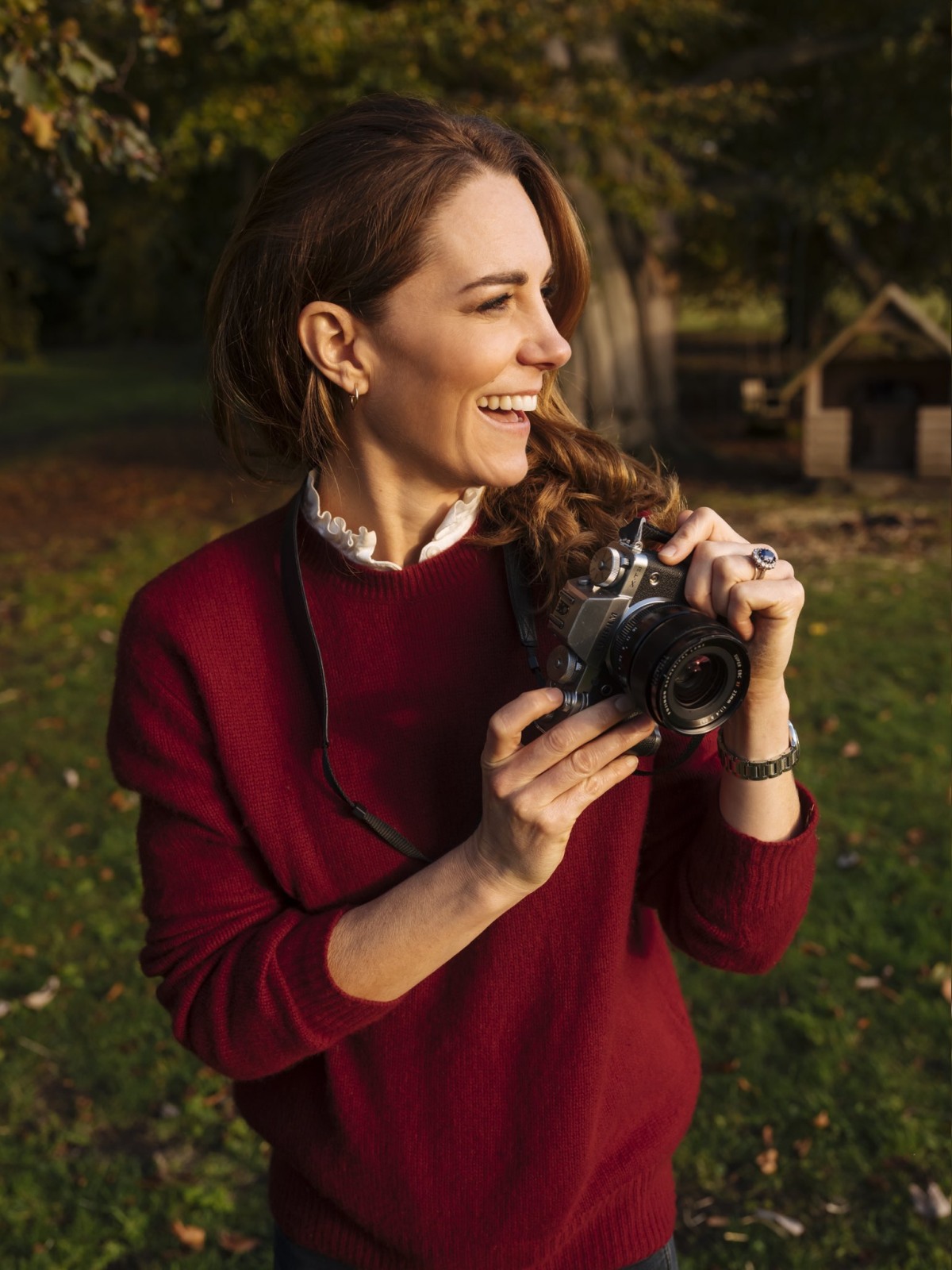 The Duchess of Cambridge honestly doesn't get that many unqualified "wins." Usually her projects are just made up of asinine busy work, pie charts without data, half-assed surveys she stole from other sources, or it's dumb, obvious embiggening schemes like her stupid "garden" which she barely had a hand in designing, and which she promoted endlessly like it was her most important project to date. One of the very few projects which seemed like a genuine "win" for her was Hold Still, which she did in conjunction with her patronage, the National Portrait Gallery. It was an open-entry photo competition for photos about or around the pandemic. They got thousands of submissions and culled it down to a final 100 photos. It ended up being a pretty moving project, which means that I'm pretty convinced that Kate didn't actually come up with it. Still, she got credit for it and so be it, it was fine and good for her.
Now the Hold Still photos are being turned into a coffee table book, the sales of which will support charities. Kate decided to write the introduction for the book. Gee, a book with an introduction by a royal duchess, and the proceeds go to charity? Single White Female, thy name is Keen. The Palace also arranged for Kate to pose for a portrait by Matt Porteous, with Kate holding her own camera, just so you know that she's a photographer too. Sidenote: I checked and that Porteous photograph of Kate was part of the same photoshoot as the Cambridges' "logs" Christmas photo last year. She's so lazy, she wouldn't even organize a separate photoshoot or change her clothes. You can order the book through the National Portrait Gallery. Here's Kate's book intro:
When we look back at the COVID-19 pandemic in decades to come, we will think of the challenges we all faced – the loved ones we lost, the extended isolation from our families and friends and the strain placed on our key workers. But we will also remember the positives: the incredible acts of kindness, the helpers and heroes who emerged from all walks of life, and how together we adapted to a new normal.

Through Hold Still, I wanted to use the power of photography to create a lasting record of what we were all experiencing – to capture individuals' stories and document significant moments for families and communities as we lived through the pandemic.

In May 2020 we asked the public to send in photographs which showed their experiences of life in lockdown and we were thrilled by the response. Over 31,000 submissions were received from people of all ages and backgrounds, and all parts of the United Kingdom. One hundred final images were chosen, creating a collective portrait of our nation. From photographs of NHS staff caring for those battling the virus, to families sharing tender moments through closed windows, each of the images gave an insight into what others were going through during this unprecedented time.

For me, the power of the images is in the poignant and personal stories that sit behind them. I was delighted to have the opportunity to speak to some of the photographers and sitters, to hear their stories first-hand – from moments of joy, love and community spirit, to deep sadness, pain, isolation and loss.

A common theme of those conversations was how lockdown reminded us about the importance of human connection and the huge value we place on the relationships we have with the people around us. Although we were physically apart, these images remind us that, as families, communities and a nation we need each other more than we had ever realised.

Thank you to Nicholas Cullinan and our fellow judges for the time they invested in the project, and their thoughtful consideration throughout the judging process. I would also like to extend my gratitude to everyone at the National Portrait Gallery for embracing Hold Still so enthusiastically, and for their dedication and support in helping to bring this project to life. My thanks too to the Co-op, for all that they did in helping to take the final portraits back to the communities and people who created them, through our community exhibition and this book.

Finally, I would like to thank everyone who took the time to submit an image – your stories are the most crucial part of this project. I hope that the final 100 images showcase the experiences and emotions borne during this extraordinary moment in history, pay tribute to the awe-inspiring efforts of all who have worked to protect those around them, and provide a space for us to pause and reflect upon this unparalleled period.
Did she actually write this herself? Doubtful. I think a team of people likely wrote this on her behalf, which just underlines the point that there were a lot of people who wanted Kate to have "her own" big project, like Meghan's Together cookbook. The problem has always been that Kate doesn't actually care that much and she's profoundly lazy. So this whole project was organized around her and she gets to just sign off on it. That's the way everyone wants it to work, apparently.
Thank you for the early prototype of the Hold Still book @NPGLondon!

This new book will bring together the final 100 Hold Still portraits that provided a unique record of our shared and individual experiences of the first UK lockdown. pic.twitter.com/MQ7TrSvvux

— The Duke and Duchess of Cambridge (@KensingtonRoyal) March 28, 2021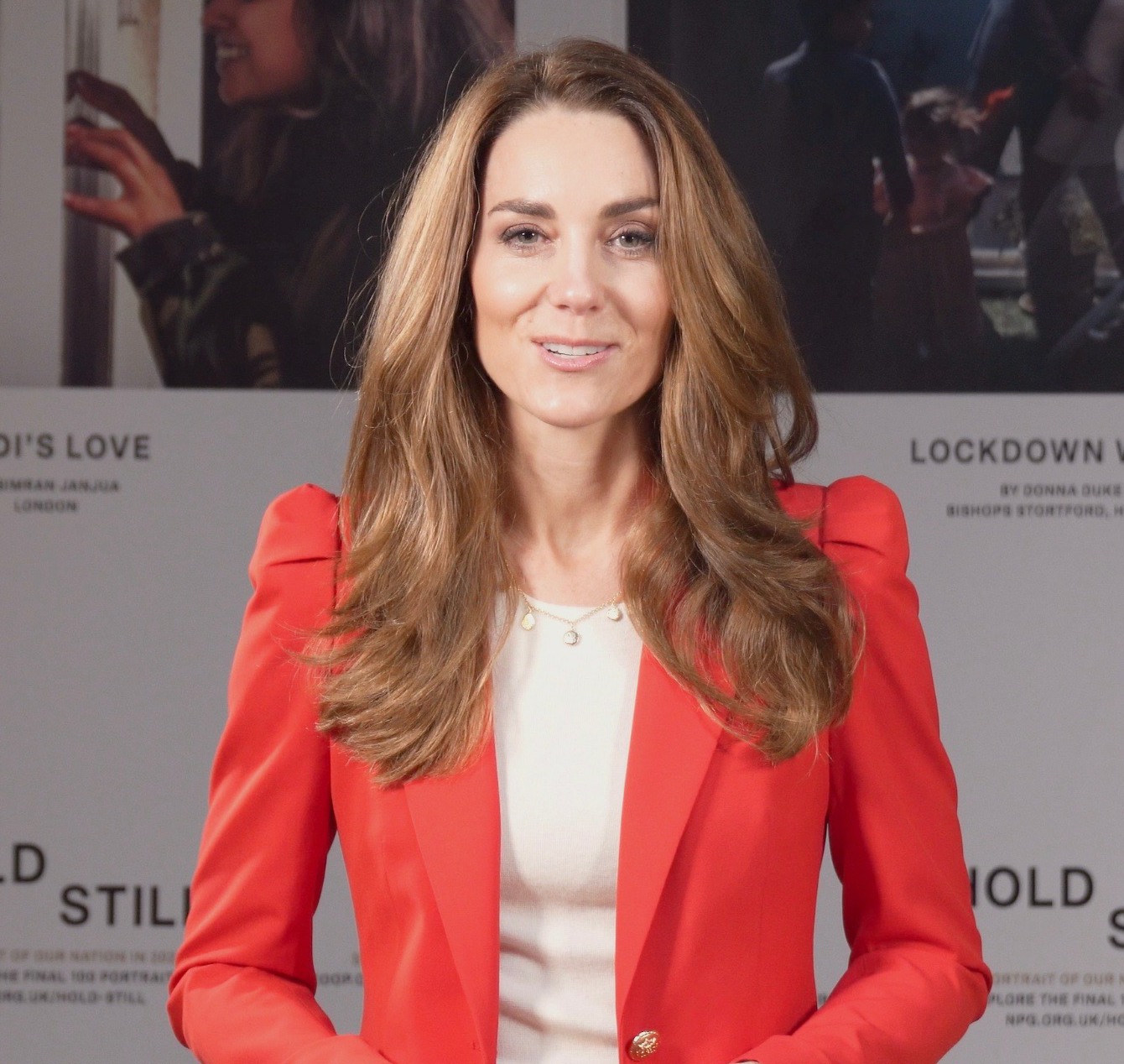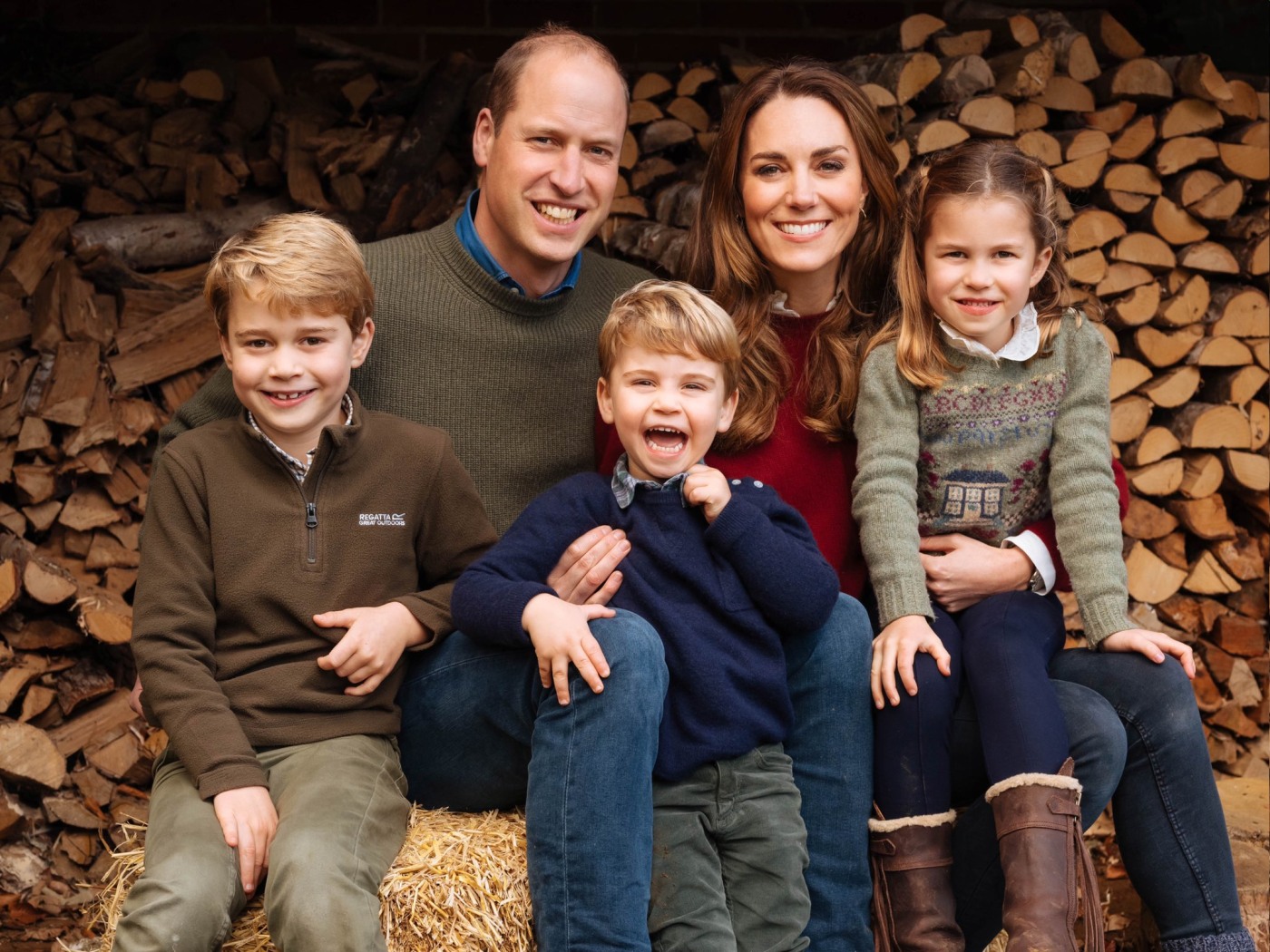 Photos courtesy of Matt Porteous for Kensington Palace, WENN and Avalon Red.