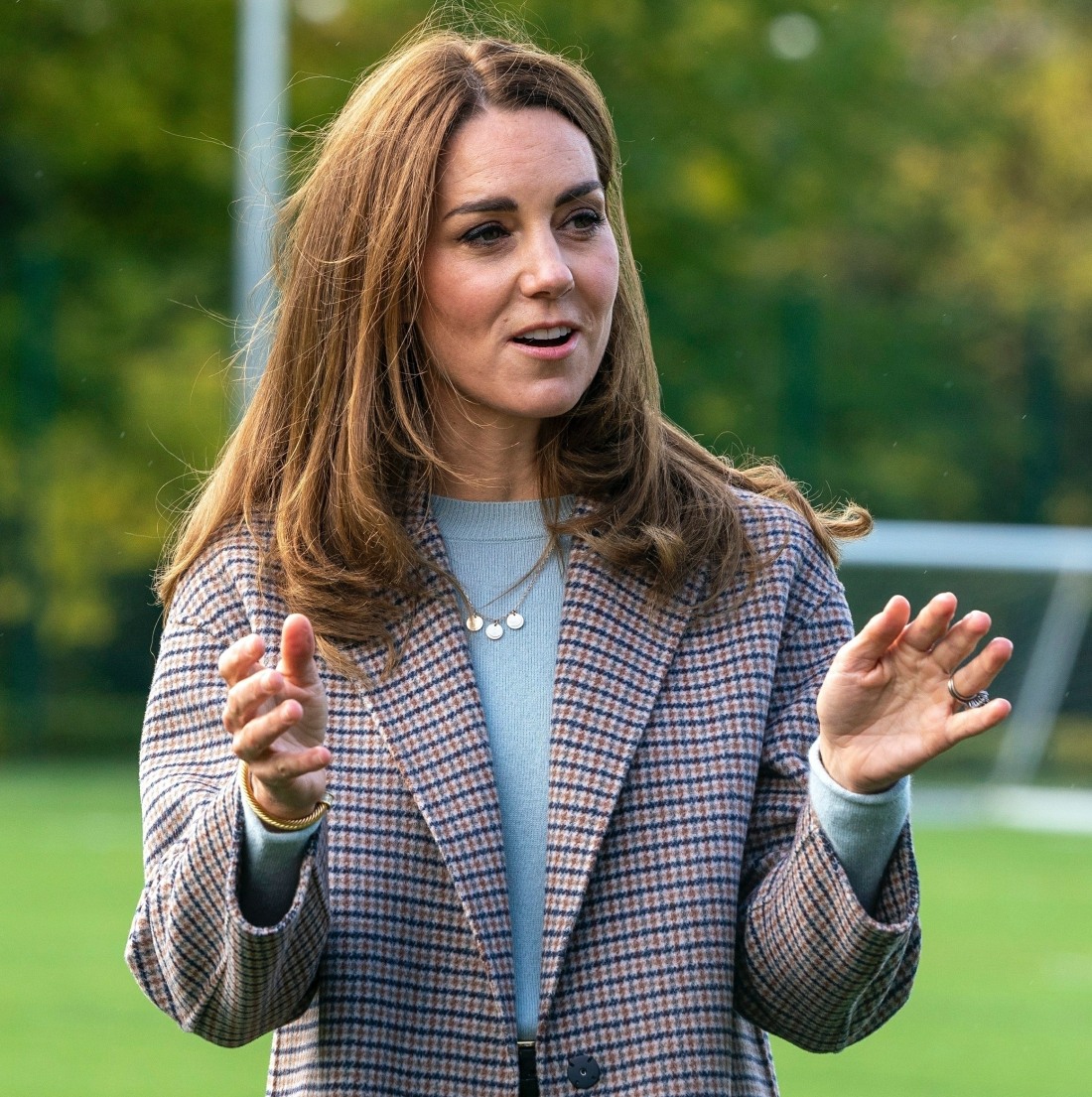 On the evening of March 3, Sarah Everard was walking home from a friend's house. She was walking from Clapham to Brixton in London. Everard was wearing a brightly-colored jacket and a mask. She walked along a route in full view of people and CCTV cameras. She had her phone with her. She was still murdered. The police found her body last week, and two people have already been arrested and charged with her murder. One of those people is Wayne Couzens, "an elite officer with London Metropolitan Police's diplomatic protection command." She was murdered by a cop. I don't have words for how gutted I am for Sarah's family and friends.
Everard's disappearance and murder started a national conversation in Britain, and a conversation globally. The conversations are about how women modify their behavior so they won't be assaulted, harmed or murdered, while men just declare "not all men" and do nothing as other men prey on women. It's a conversation about violence against women, men who abuse their power, men who hurt women and, clearly, how every police department in the world needs to cleanse their police forces of men who murder, rape and assault people. Nerves are raw in the UK especially as Everard's disappearance and murder became a massive story.
Against this backdrop, the Duchess of Cambridge thought she would do a lil' photo-op at Clapham Common bandstand, where people have been leaving flowers at a makeshift memorial for Sarah for days. This happened Saturday afternoon.
The Duchess of Cambridge has paid her respects to Sarah Everard at Clapham Common bandstand pic.twitter.com/fOCDsV8SuR

— Thomas Newton (@SkyTNewton) March 13, 2021
Kensington Palace obviously confirmed that Kate had laid flowers at the memorial, and that Kate "wanted to pay her respects to the family and to Sarah…She remembers what [it] was like to walk around London at night before she was married."
I mean… obvious photo-op is obvious. If it had just been a respectful photo posted to the Kensington Royal social media, I think maybe it would have landed better, PR-wise? But the fact that Kensington Palace's communication team sent Kate out, informed the press so they could set up the videographer, then Kate's bodyguards stood back so that everyone could get a clean shot of MASKLESS Kate in the crowd… it reads like Kate is using a murder victim to fix her own terrible PR. And why did KP think this would land better if they staged it like this? It really is a clownshow over there. Plus, it reads as false and a staged photo-op because it's so inauthentic to Kate. Kate, who couldn't even be bothered to wear black at the BAFTAs for #MeToo. Kate, who has literally never mentioned women's rights, girls' rights, sexual violence or domestic violence. Guess she was finally keen.
Oh, and shortly after Keen Kate's keen photo-op, the cops moved in and got violent with the people (mostly women) at the makeshift memorial.
so kate middleton was allowed her photo op but when protesters go in to actually grieve the police attack and disappear them? ACAB always

— bimini bon bangers (@FindusPancake) March 13, 2021
So The Police hung back tonight, just long enough for the Duchess to get her "Secret" photo op, then they moved in to slam girls heads to the ground.

— Mikey Walsh (@thatbloodyMikey) March 13, 2021
Police officers form a cordon as well-wishers turn on their phone torches as they gather where a planned vigil in honor of Sarah Everard was canceled due to Covid-19 restrictions.

📷 Justin Tallis / AFP Photo pic.twitter.com/d08RxgHtfL

— NBC News (@NBCNews) March 13, 2021
When the front page should be about Sarah Everard but these papers manage to make it about Kate Middleton . pic.twitter.com/fIlUk0tN2k

— sudanesebridal (@sudanesebridal) March 13, 2021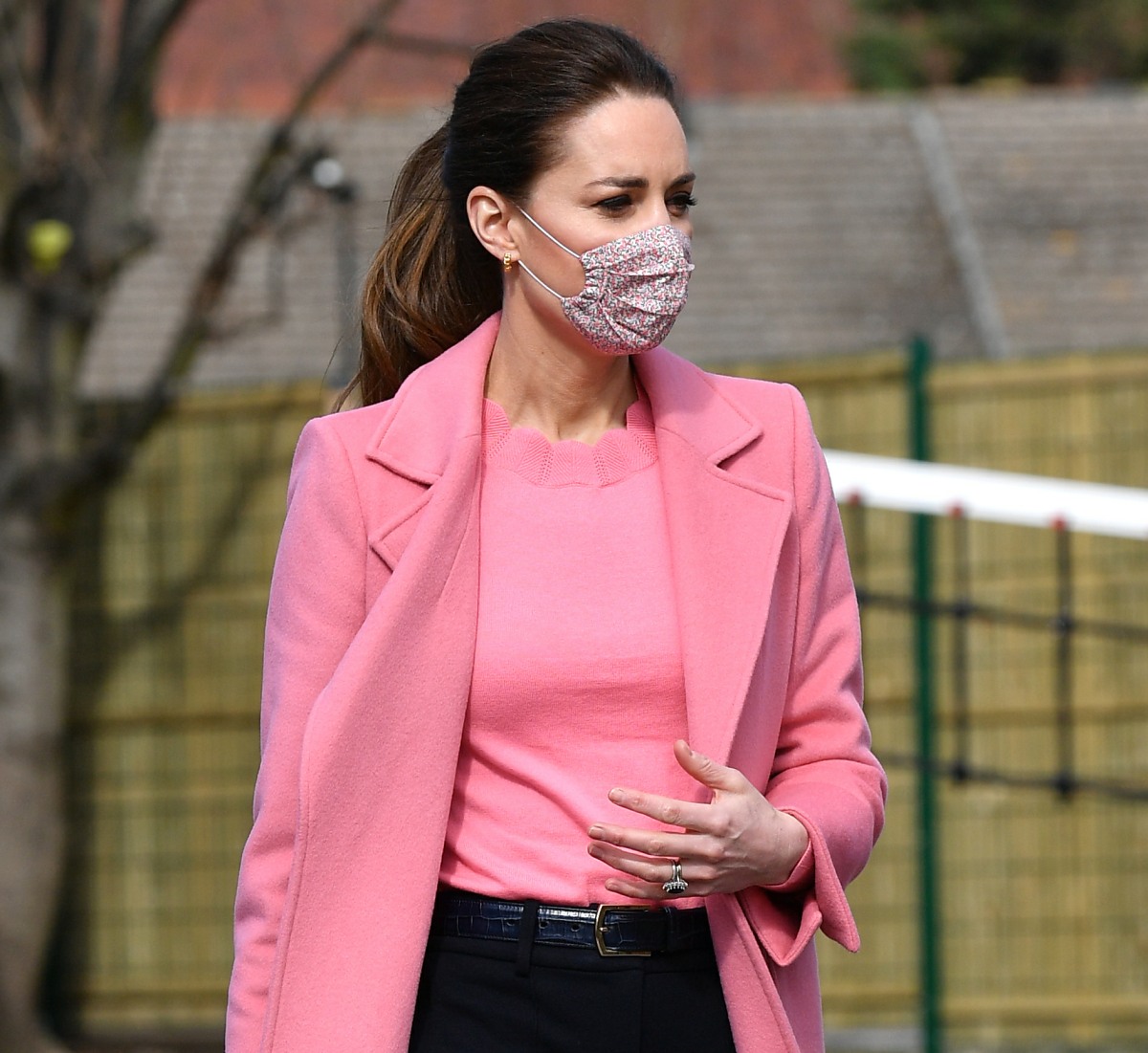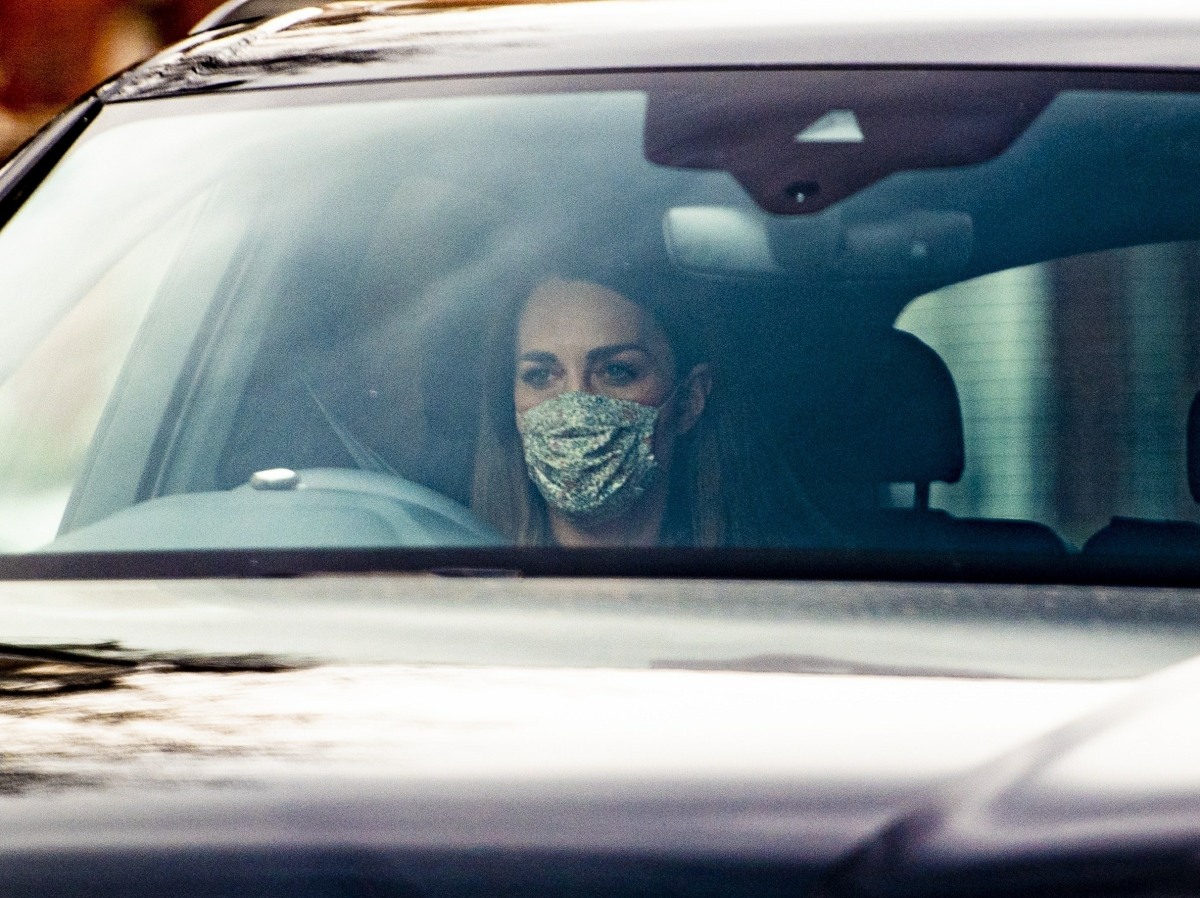 Photos courtesy of Avalon Red, Backgrid.