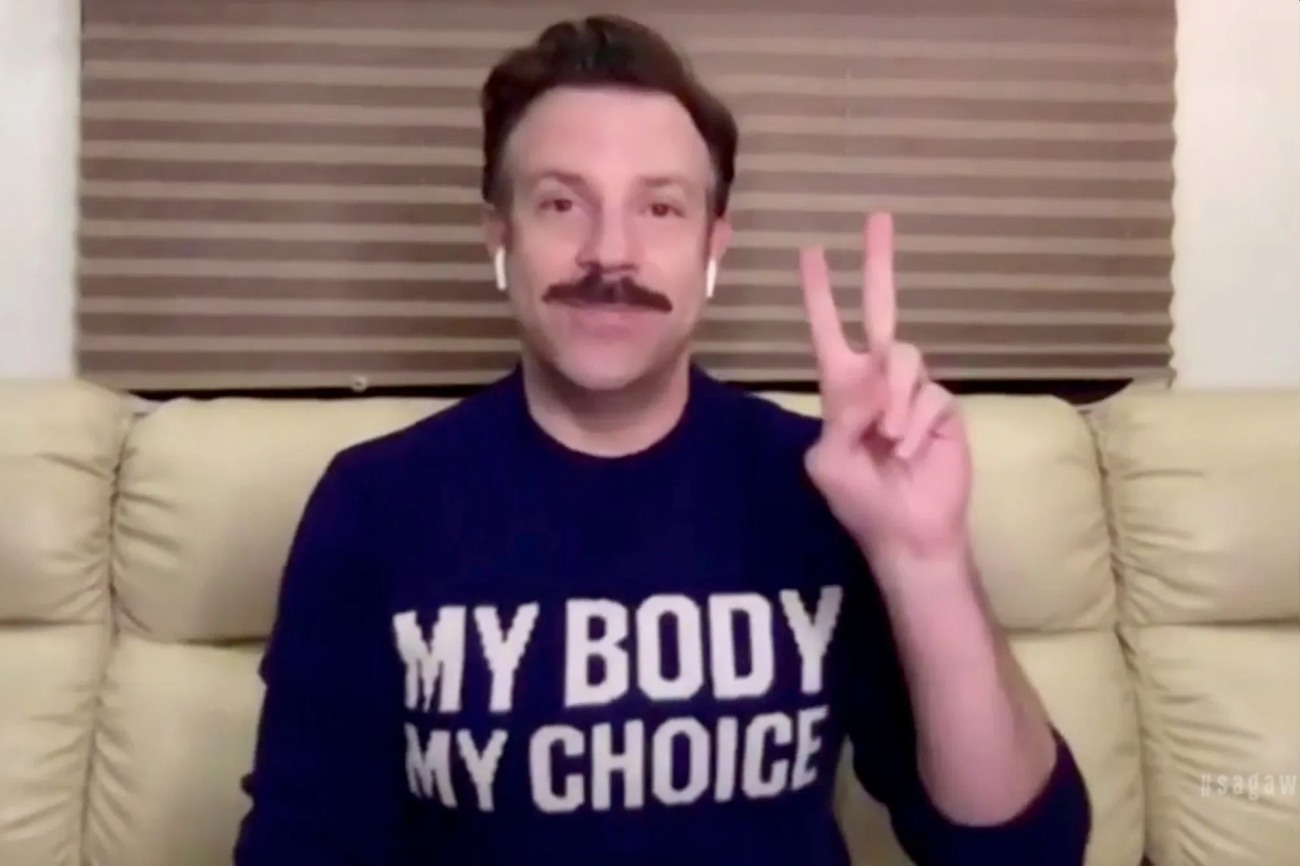 The SAG Awards were extremely enjoyable for fans of Ted Lasso, arguably one of the best shows to premiere in the past year. Jason Sudeikis absolutely kills it as Ted Lasso, aka Laz, an American college football coach who gets hired to coach Premier League football in England. Jason already picked up a Golden Globe for his performance as Lasso, and he set the internet on fire with his cute hoodie – as it turned out, his pink tie-dye hoodie was from his sister's dance studio, Forward Space. Jason picked up the SAG Award for Best Actor in a TV show last night, and he once again wore a sweater, this time reading "My Body My Choice." It's actually an expensive sweater – it's from Gucci, it retails for $1,100 and the proceeds support reproductive rights. WE STAN. Jason is killing it sartorially.
This was a perfect little speech and can I just say? I actually don't mind Zoom awards. It feels really comfortable and just *nice* to see people nominated against each other and genuinely happy for each other and I'm enjoying the abbreviated speeches and all of that.
The SAGs also took advantage of the fact that the second season of Ted Lasso is filming right now in England, and so they organized this wonderful video with the whole cast of the show. This is wonderful!!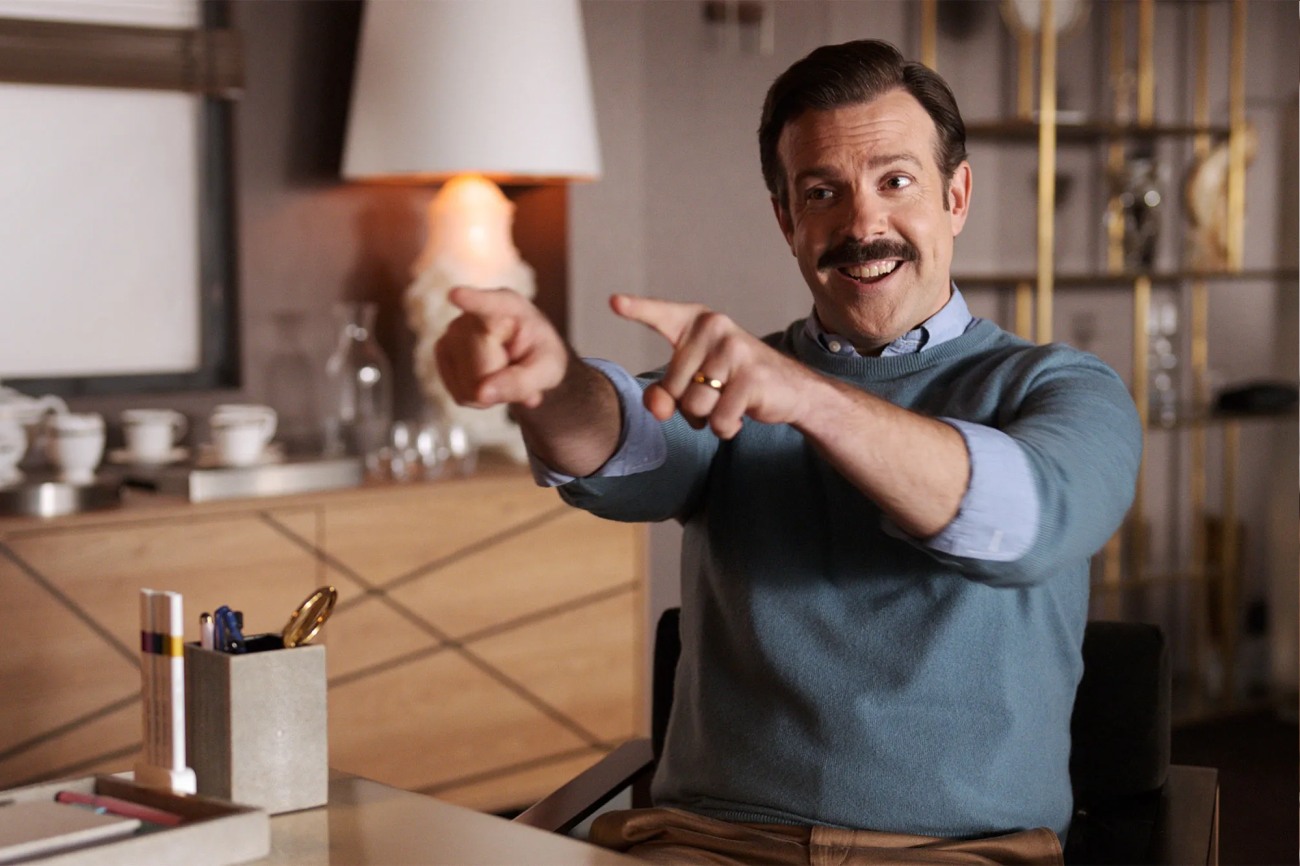 Photos courtesy of DisneyTV+ and TNT.