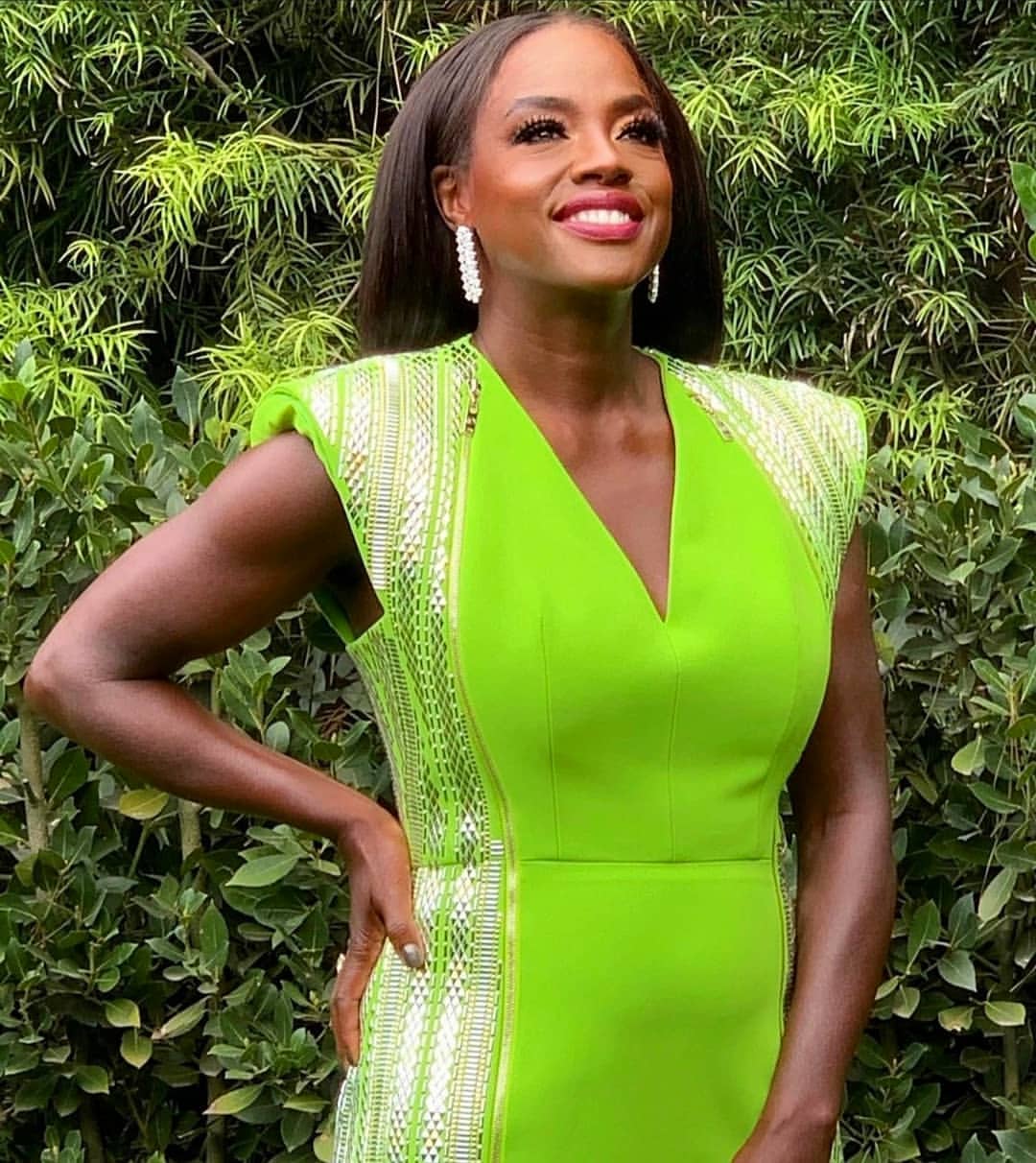 The SAG Awards aired last night on TNT. They were pretaped, virtual and just one hour long, which was awesome. You could tell that they were cutting some acceptance speeches short, which is fine. I'm completely ok with that. It had the feel of a live ceremony because everyone was zooming in. They also had really entertaining and well edited segments from the celebrities at home talking about this exceptional year. Unfortunately, because everything was pretaped, the winners in most of the categories were leaked ahead of time. Viola Davis took home best actress for Ma Rainey's Black Bottom, you can see her acceptance speech below. With her win at the SAGs, there's now no true frontrunner for the Oscars. It seems like a toss up between Frances McDormand and Viola!
There were so many actresses in bright solid gowns last night. It seems to be a real trend for spring. Viola was in a bright green custom Louis Vuitton dress with amazing rows of mirrored sequins on the shoulders and running down each side. That detail is perfect for a look the audience sees from the waist up. Look at how gorgeous she is and check out the side view.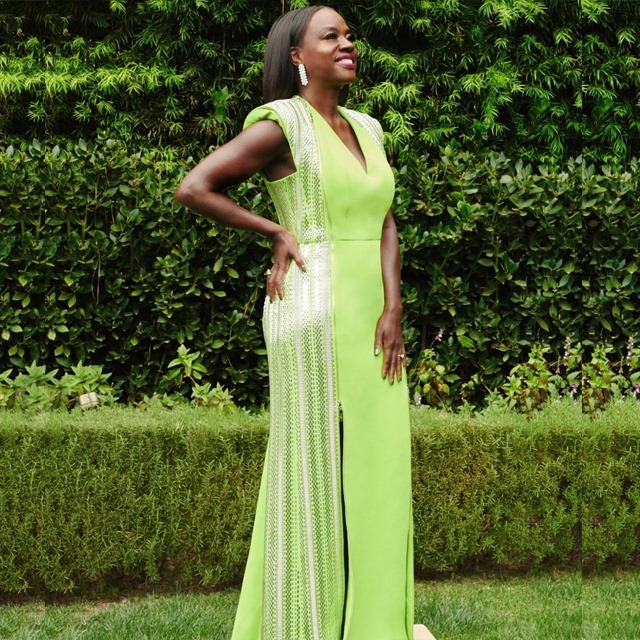 Kaley Cuoco also rocked a bright gown, a Prabal Gurung off the shoulder dress with low puff sleeves and a bell skirt. Kaley was nominated for performance in a comedy series for her work in The Flight Attendant, which went to Catherine O'Hara. I feel like she should have been nominated in the drama category. I love this look and how serene she is.
Catherine O'Hara was in a Thom Browne suit with a sequin fishtail skirt. You can see her acceptance speech here!
Carey Mulligan was in a custom black and white Prada gown with clean lines. This might not be her year to win an Oscar but I suspect we'll be seeing a lot more of her.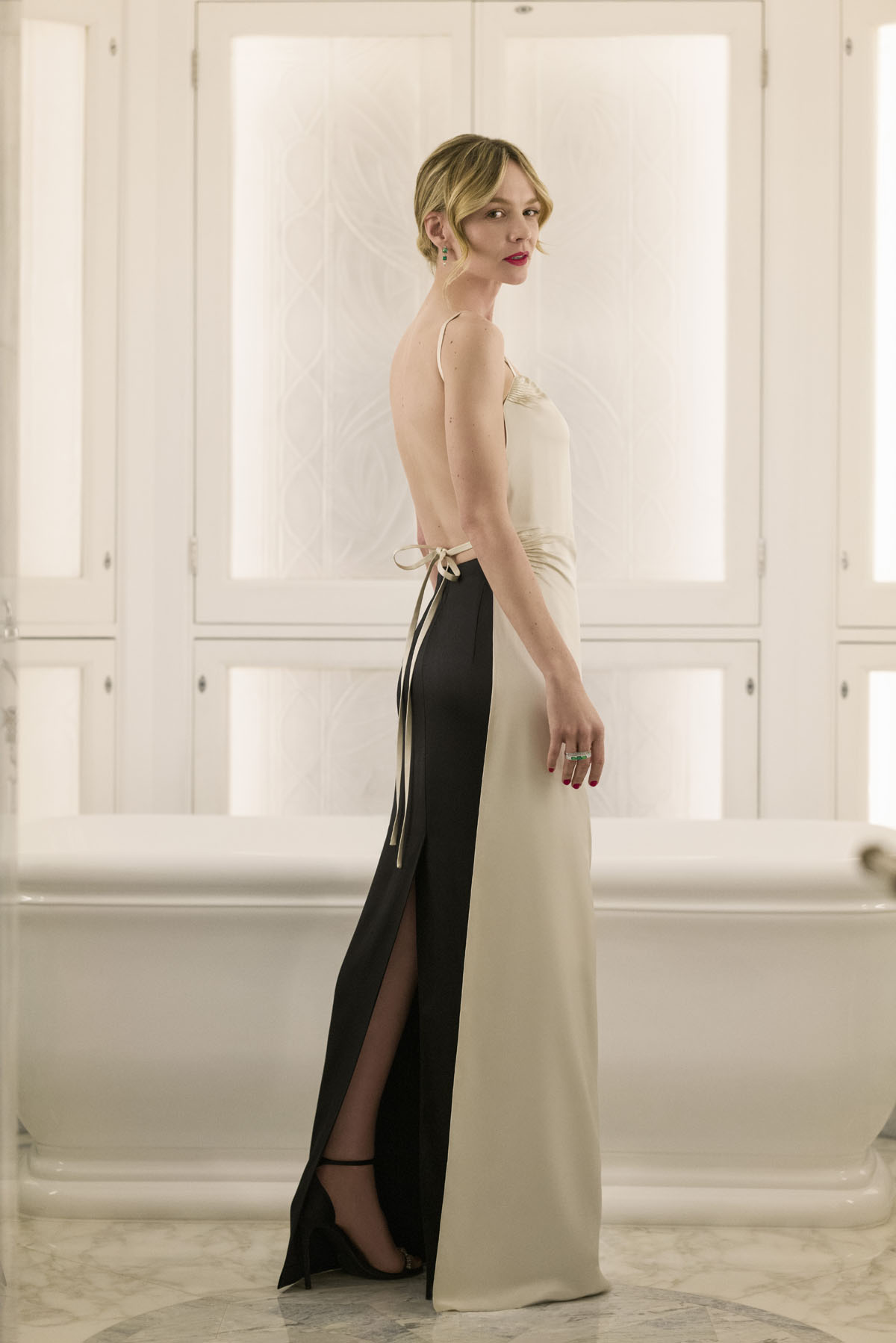 Simone Ledward, Chadwick Boseman's widow, was in a bright yellow and green Christopher John Rogers gown. I love this look. In her acceptance speech for Chadwick, she recited a quote from him. "If you see the world unbalanced, be a crusader that pushes heavily on the see saw of the mind." She has been incredible this awards season and we'll be seeing her again at the Oscars.

Here's Viola's speech!

Photos via Instagram and Prada PR