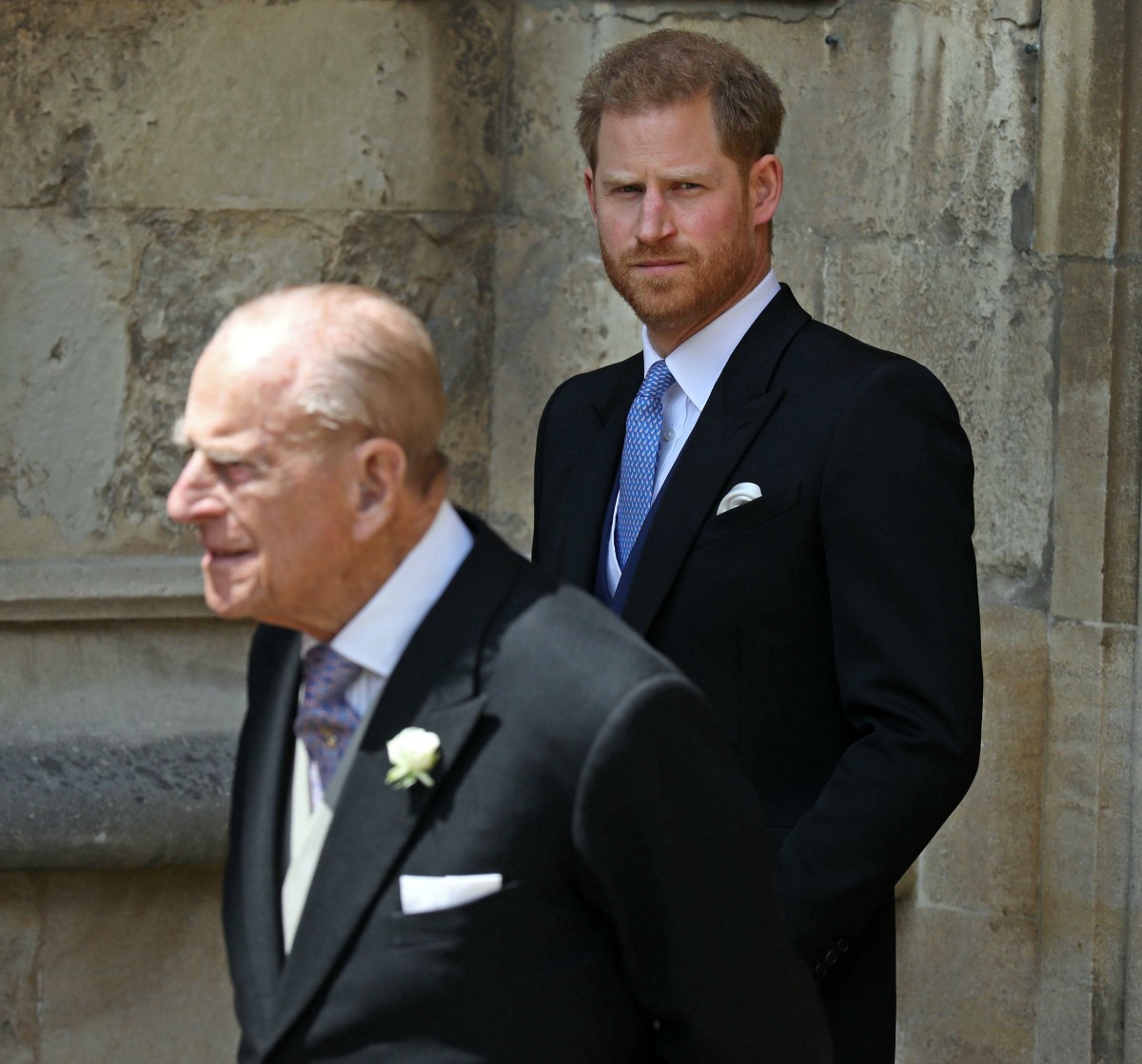 It doesn't surprise me that the British media has now claimed that the Duke of Edinburgh had strong feelings about the Duke and Duchess of Sussex and the Sussexit. It does surprise me to hear that Philip was even told anything about their Oprah interview – considering how unwell he was, the story at the time was that no one was even bringing up the Oprah interview with Philip. But yes, he was a man of strong opinions and he wasn't shy about telling people those opinions. What's remarkable is how little energy there is (at the moment) to talking about Philip's opinions on Prince William's work-shy ways; the Queen's insistence on traveling to Balmoral in the middle of a pandemic; Andrew's friendship with the dead pedophile Jeffrey Epstein; literally any other royal scandal. No, we're supposed to believe that Philip's only concern in his last years was the Sussex drama.
Prince Philip thought Harry and Meghan's interview with Oprah Winfrey was 'madness' and 'no good would come of it', it has emerged. He also regretted his grandson's decision to quit royal duties and move to the US and said it was 'not the right thing, either for the country or for themselves'. Ultimately, however, he accepted it and said: 'It's his life.' Insights into Philip's thoughts on the Duke and Duchess of Sussex's decision and the deeply acrimonious fall-out as a result of it have been aired by his impeccably connected biographer, Gyles Brandreth in today's Daily Mail. His account comes as royal sources reacted angrily to the suggestion the Duke of Edinburgh would have been 'unbothered' by recent events.

In his account, Mr Brandreth described Harry and Meghan's plan to divide their time between the UK and North America in search of financial independence, while hoping to continue serving the Queen and the Commonwealth on their own terms, as 'naive'. Mr Brandreth added: 'The Duke of Edinburgh was equally sorry 'that it should come to this'. Harry had only succeeded his grandfather as Captain General of the Royal Marines in 2017. Philip had done the job for 64 years. Harry had barely managed 30 months. The Duke of Edinburgh was not pleased, nor did he believe that Harry and Meghan were doing the right thing either for the country or for themselves.'

But Philip was sympathetic to Harry's distrust of the media and supportive of his desire to 'do his own thing in his own way'. 'He said to me: 'People have got to lead their lives as they think best',' Mr Brandreth said. 'I know from someone close to him that he thought Meghan and Harry's interview with Oprah Winfrey was 'madness' and 'no good would come of it'. I was not surprised because that is exactly how he described to me the personal TV interviews given by Prince Charles and Diana, Princess of Wales, back in the 1990s.'

There has been much criticism that the Sussexes insisted on their explosive interview going ahead last month despite Philip lying seriously ill in hospital. But Mr Brandreth said of this: 'The fact that the Meghan and Harry interview was aired while Philip was in hospital did not trouble him. What did worry him was the couple's preoccupation with their own problems and their willingness to talk about them in public. 'Give TV interviews by all means,' he said, 'but don't talk about yourself'. That was one of his rules. I know he shared it with his children. I imagine he shared it with his grandchildren, too.'

Ultimately, Philip loved Harry, admired him for his service career and thought him 'a good man'.

While many hope that the death of Philip may serve to build bridges between Harry and his family, others are more pessimistic. One senior royal source said the situation might take 'decades' to resolve.
The way they talk about it, these sad people really believed Harry should stay in the UK just to work an honorary military patronage… one which he could have come back to do in the half-in half-out scenario Harry and Meghan suggested. Lord, these people. Anyway, I actually believe that Philip was fine with Harry pursuing his own life in America, but Phil was probably sad about how everything went down. The media needs to stop exploiting Philip's death to criticize Harry though, especially since they're not devoting any energy to Philip's thoughts on the rest of the fam.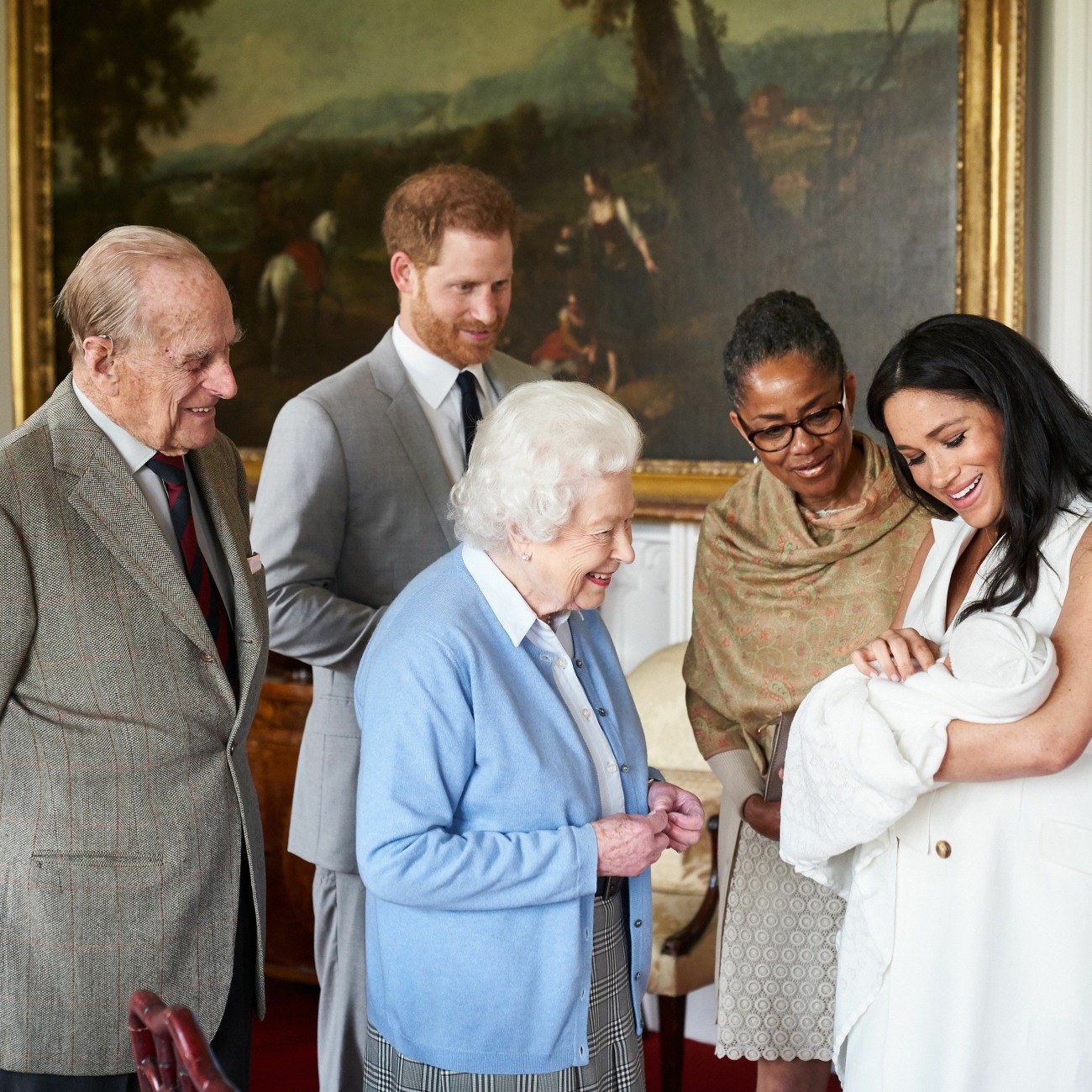 Photos courtesy of Avalon Red.