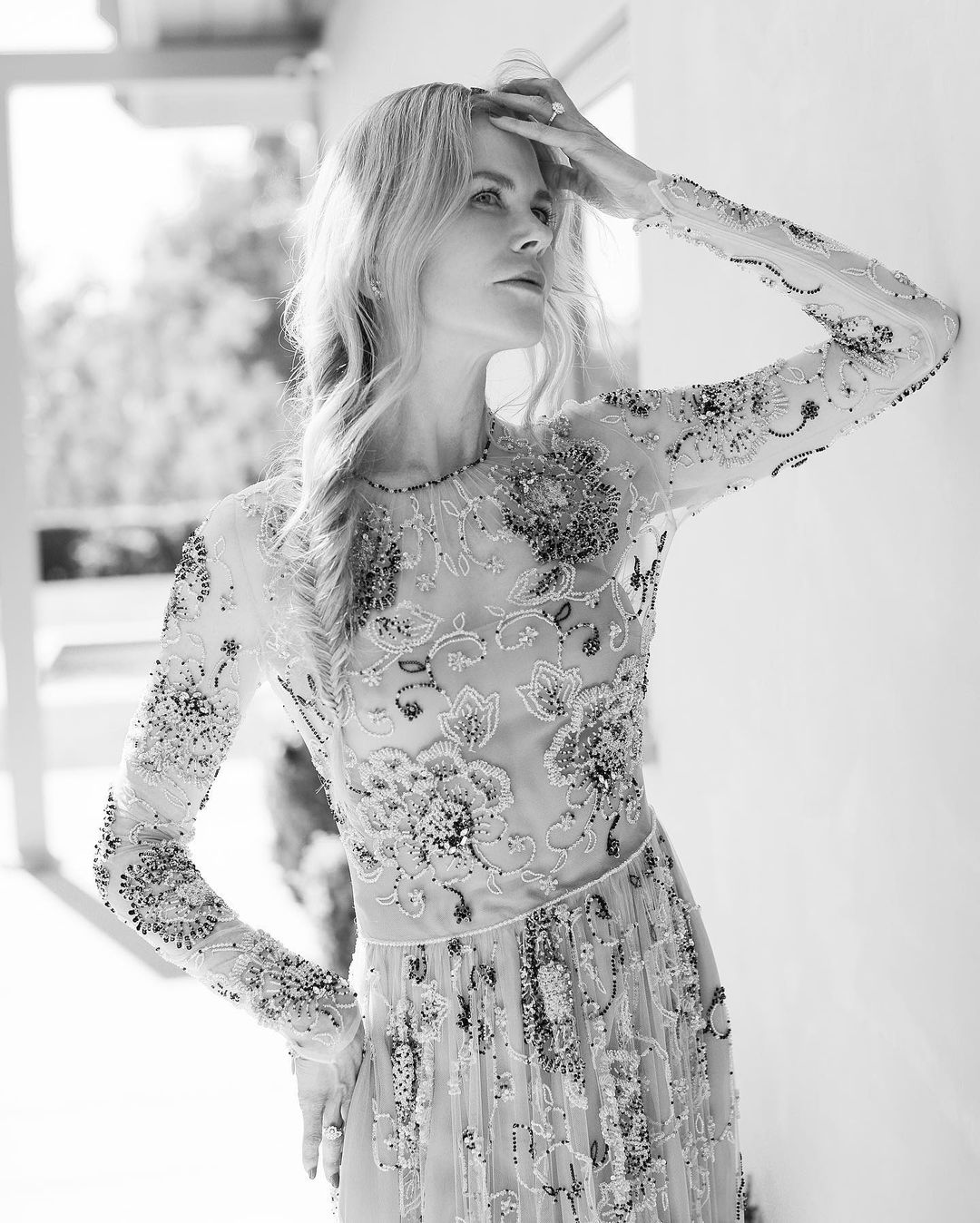 Nicole Kidman has a new sponsorship! She's the face of SeraLabs' SeraTopicals CBD line. Man, celebrities are really starting to lean into the CBD thing, right? Martha Stewart even has a whole-ass CBD gourmet-gummy line which I'm dying to try (okay, I ordered some already and I'm waiting for them to arrive). Nicole's thing is more about "anti-inflammatory skincare," which I guess I buy. I've heard that a lot of those good-quality CBD oils are great for arthritis, especially if you have sensitive skin too. Nicole is a pale redhead, of course she has sensitive skin. Nicole chatted with InStyle's Beauty Issue to talk about this sponsorship and some of her beauty secrets and favorite style moments. Some highlights:
Beauty lessons inherited from her mom: "My mom [Janelle Kidman] is a feminist and also very feminine. She always smells good and looks good. I teach my daughters [to be] the same. I'm like, "You need to smell good, look good, take care of your skin, file your nails, and take care of your feet. Do it yourself; it's your responsibility." It's not just about hygiene; it's about how they enter the world. I try to make myself presentable in the morning. It's so easy not to even bother in quarantine, and I've been through periods like that before. I feel better inside when I decide to do my hair and put on a dress — not just my same old sweatpants or jeans.

Her typical skincare routine: "I'm a five-minute girl in the morning and at night. I've got to put my kids to bed and spend time with my husband [Keith Urban]. I'm not going to sit there for an hour pampering myself. I don't like dry, scaly skin. Who does? But that's my skin's tendency. The one thing I've leaned heavily on is the Seratopical Glow Facial Oil. I also apply Cancer Council Sunscreen all over my face and hands.

What she likes about CBD-based products: "I have sensitive skin that's reactive at times, and CBD helps combat that. I use my body a lot and am on my feet working 14-hour days, so it really helps with my joints when it comes to easing inflammation. My whole body responds beautifully to it.

Missing the red carpets during the pandemic: "I do miss the glamour and the party aspect. Initially I thought, "Oh, this is a relief. We can just dress our top halves for Zoom and that's it." But now I miss getting dressed up and seeing other people dressed up. On the carpet, I've always been partial to a low chignon and a red lipstick like Giorgio Armani's Red Fire. I look back at movies like The Great Gatsby, and I'm like, "Yes, that glamour is just exquisite." Not the ostentatiousness or the gluttony of it, just the embracing of that aesthetic. It is so nice to look around a candlelit room full of people having fun and being festive.
"I feel better inside when I decide to do my hair and put on a dress — not just my same old sweatpants or jeans." No disrespect to Nicole but she can go straight to hell with this bullsh-t. And WHO is even trying to wear HARD PANTS at all, nevermind a full-on dress? I mean, I've worn a few sack-nightgowns. But if I'm "getting dressed for work," it's still sweatpants. Y'all should count yourselves as lucky that I'm wearing a bra most of the time. But her mom sounds like my mom – you can do whatever you want, but you've got to be presentable, you've got to "put your face on" every morning. I feel like that's such a generational thing. You're not a bad person if you have dry elbows and unplucked eyebrows!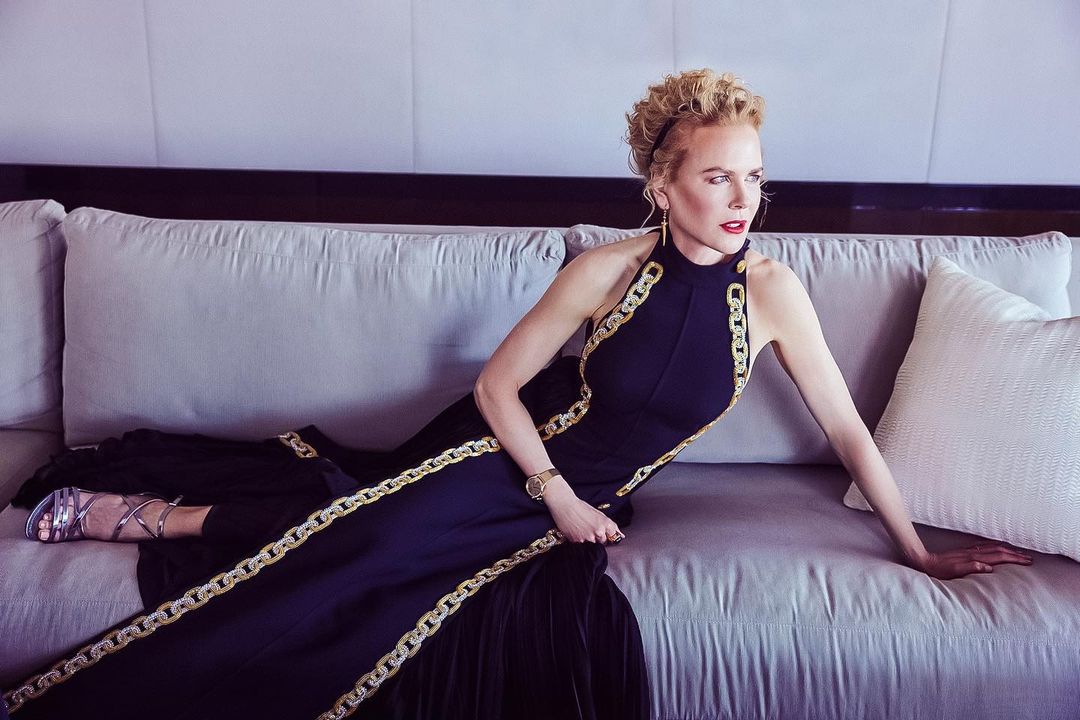 Photos courtesy of Avalon Red, Backgrid and Nicole's IG.