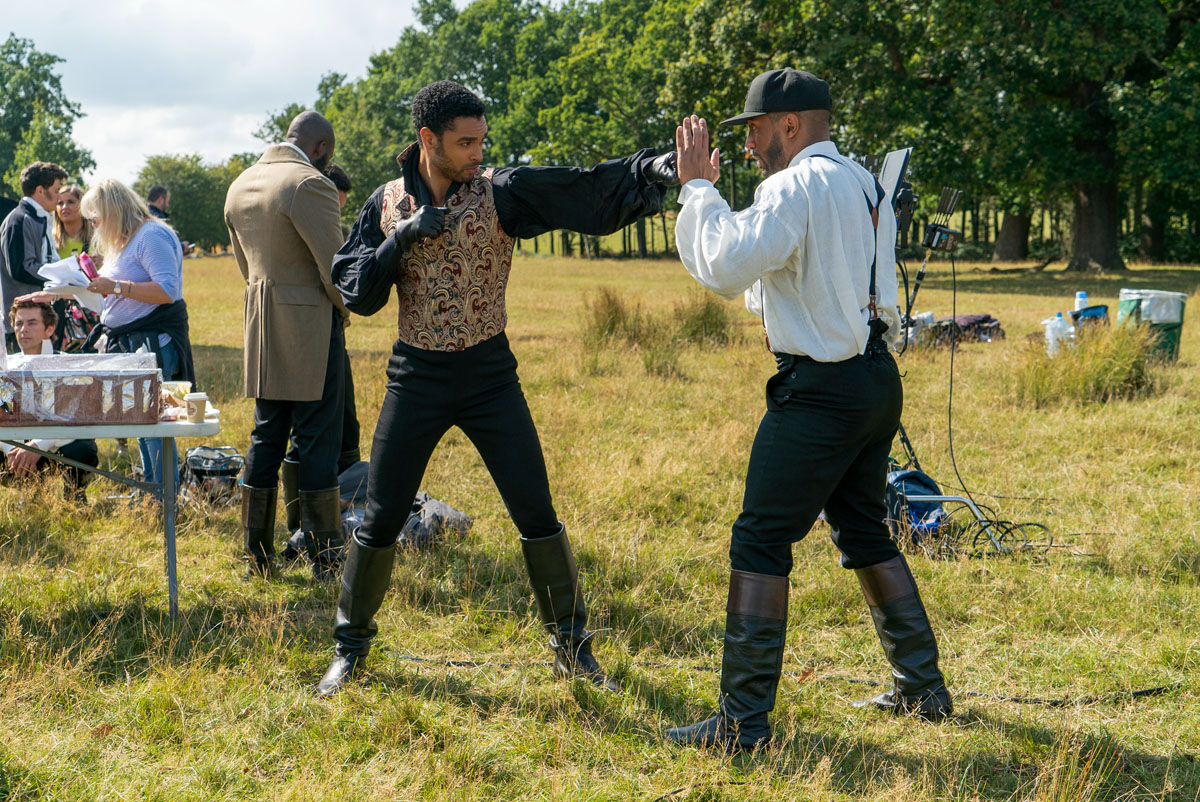 Since finding out that Rege-Jean Page will not be returning for season two of Bridgerton, I have been in mourning and have been ignoring all Bridgerton news. However, "the show must go on," seems to be the motto at Shondaland because Netflix just announced that they have ordered another two seasons of Bridgerton. Netflix wanted to lock in seasons three and four because of the immense popularity of season one. Despite not being able to entice break out star Rege-Jean Page to return, supposedly because of "creative differences", Netflix believes in the show. Bela Bajaria, Netflix's VP of global TV, says that creators have exciting plans and that they want to be in "business with the Bridgerton team for a long time." Shonda Rhimes shared Lady Whistledown's announcement on her Instagram account. Below are more details from Deadline:
In accordance with Bridgerton tradition, Lady Whistledown had her own say on the renewal. "This author shall have to purchase more ink," quipped the character, who is narrated by Julie Andrews and is the pen-name of Penelope Featherington (Nicola Coughlan). See below for a special edition of her Society Paper:

In a statement, Shonda Rhimes said: "From the first time I read Julia Quinn's delicious Bridgerton series, I knew these were stories that would captivate a viewing audience. But the evolution of this adaptation would not be a success without the many significant contributions of the entire Shondaland team.

"This two-season pickup is a strong vote of confidence in our work and I feel incredibly grateful to have partners as collaborative and creative as Netflix. Betsy and I are thrilled to have the opportunity to continue bringing the world of Bridgerton to a worldwide audience."

Bela Bajaria, Netflix VP of global TV, added: "Bridgerton swept us off our feet. The creative team, led by Shonda, knew the material and delivered a beautiful, emotional, romantic drama for our members. They have some exciting plans for the future, and we think audiences will continue to swoon for this show. We're planning to be in the Bridgerton business for a long time to come."

Though the two-season renewal was not expected, it's not an outlandish shock given the runaway success of the first season. The period drama became Netflix's biggest ever series after it was watched by a record 82 million households around the world and made stars out of its cast almost overnight. The only sad news for fans of Season 1 is that not all cast will return for future seasons, notably Regé-Jean Page, who played the dapper Duke of Hastings Simon Bassett.
First, I want to address this idea that Rege-Jean has gotten too big for his britches and is low key acting like a diva. I do not for one minute believe that Rege did not return because he wanted more air time in season two. He may not have liked the direction his character was going, or found the storyline for his character unexciting, and that is his prerogative. I believe that the Bridgerton team were not expecting Rege to be such a hit and only signed him for the first season. I think that when they realized they wanted to weave Simon into the season two, Rege had already signed on to other projects. With that being said, I believe Bridgerton will do just fine without Rege. If the creators of Bridgerton continue to create great storytelling and make a diversely hot cast the focus, the next three seasons of Bridgerton are gonna be lit. Like I said before, I would like to see one of the Bridgerton brothers with a dark-skinned Black woman. However, I am happy that season two will have two dark-skinned south Asian women leading the cast, with one paying the main love interest. It is time that characters in the stories we watch begin to reflect what the world looks like. I am also glad that great storytelling and diverse casts are being celebrated and rewarded. Also, let's face it, being a part of a successful Shondaland project can definitely launch a fledgling career (see Rege-Jean Page). Good luck to the Bridgerton cast and creators, I am looking forward to being on this ride with them.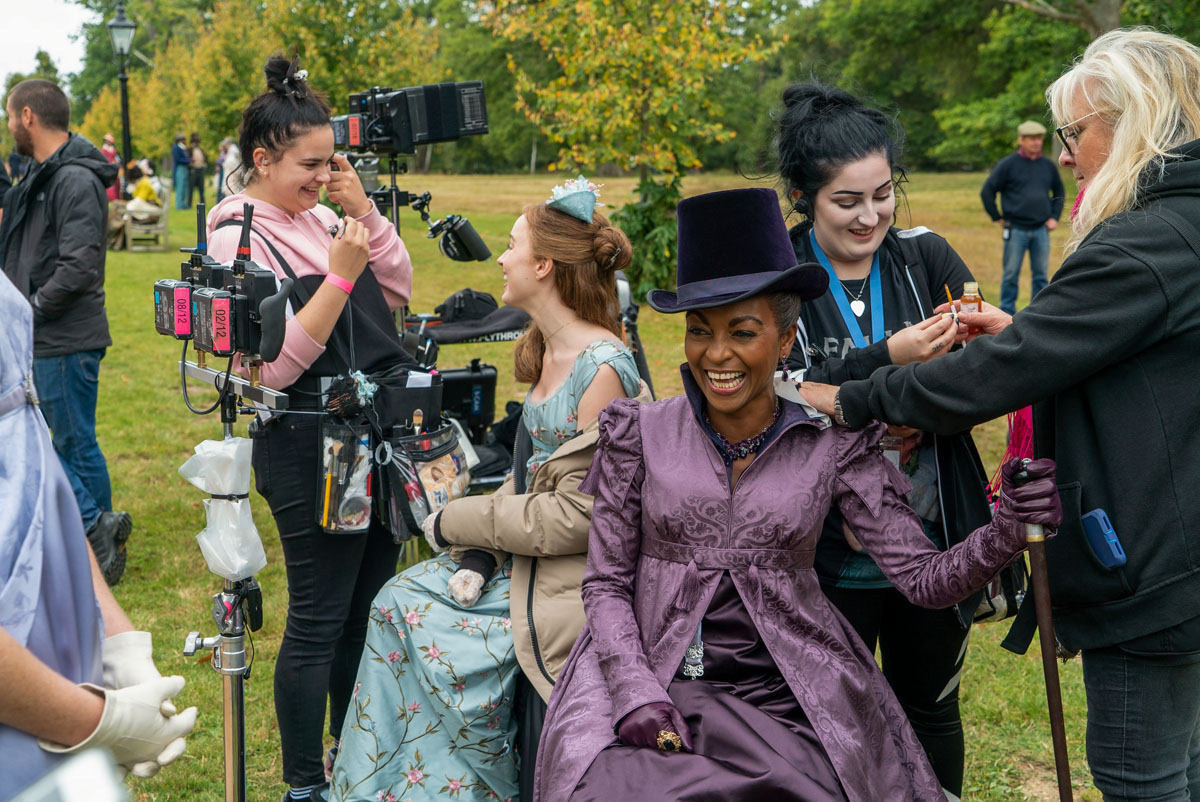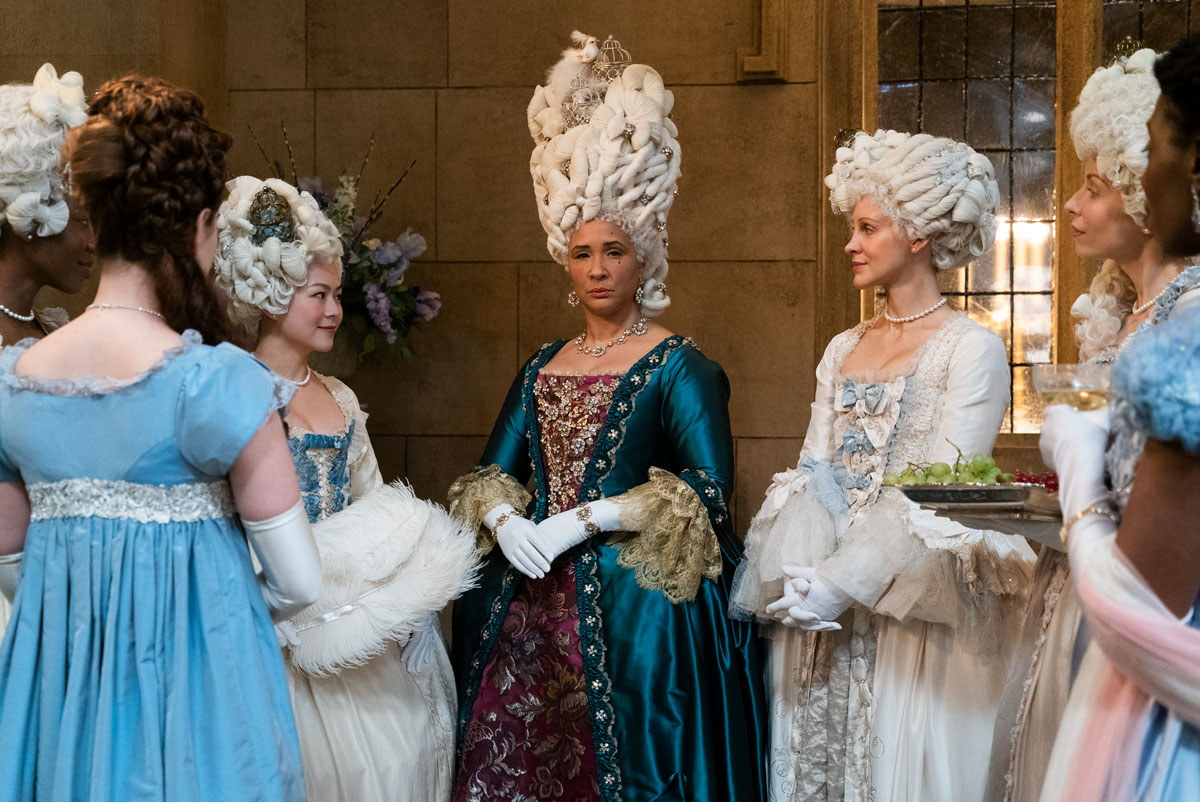 photos credit: Liam Daniel/Netflix