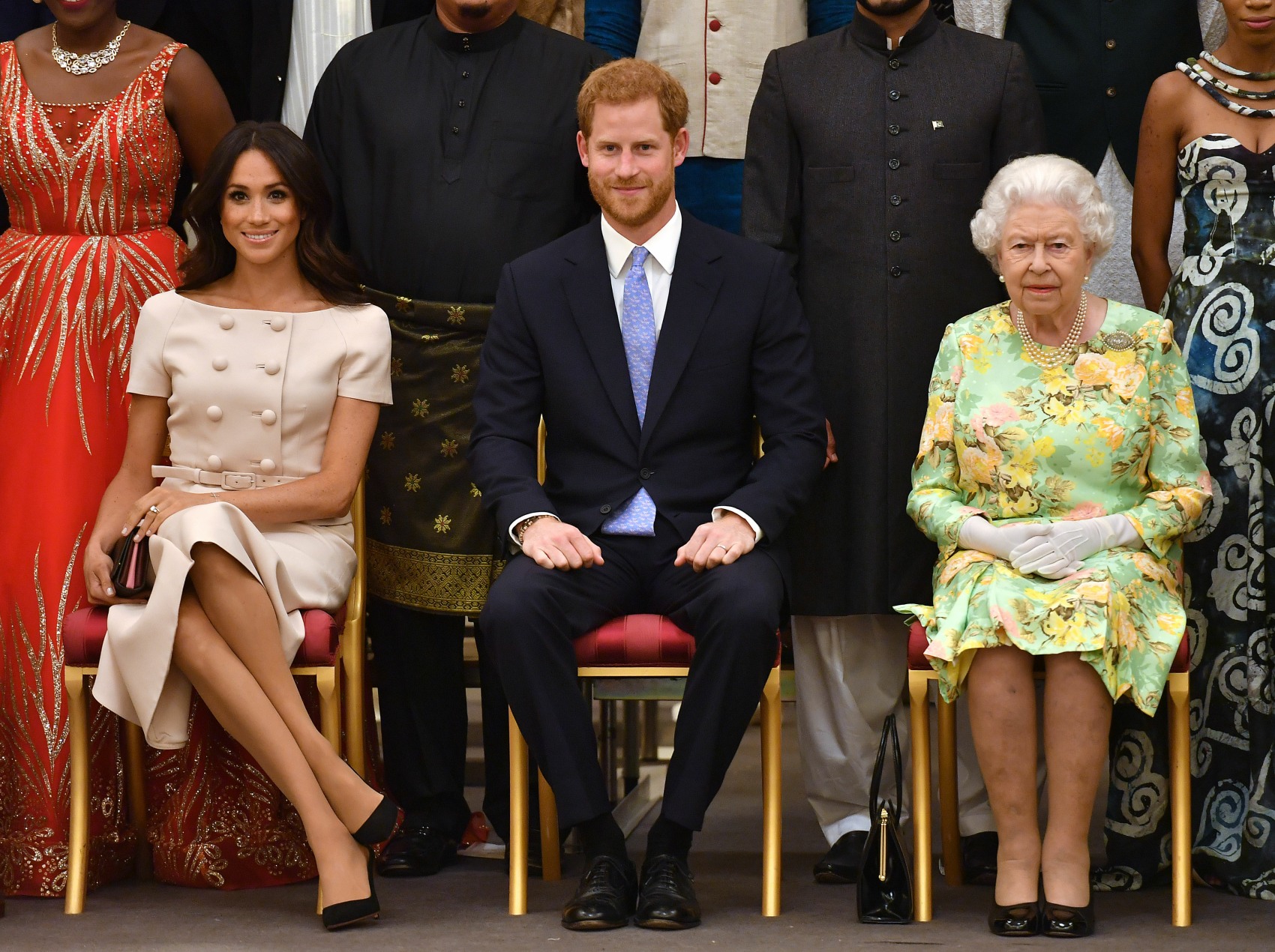 I really don't understand why the British and American press have chosen to make it sound like the Duchess of Sussex *could* travel to Windsor for Prince Philip's funeral. The press is making it sound like it's some kind of debate, or that Meghan didn't actually consult her doctors about it. She's probably due within the next six weeks, it would be more notable if her doctors were like "sure, an eight-months-pregnant woman can travel internationally in a pandemic on a 13-hour flight!" In any case, sources want us to know that the Queen "understands" why Meghan can't come:
While Prince Harry flew back to the U.K. on Sunday to quarantine ahead of his grandfather Prince Philip's funeral next weekend, his wife Meghan Markle stayed behind. The Duchess of Sussex, who is expecting her couple's second child — a girl — "has been advised by her physician not to travel," a palace spokesperson said, and remains in California with their son Archie, who turns 2 in May.

"It was always a given that Harry would return to England for his grandfather's passing," a California source tells PEOPLE, adding that after Philip's death both Meghan and Harry "were in contact with the Queen."

"Meghan expressed condolences. The Queen understands why she can't travel at the moment," the source adds.
I would hope and assume that Harry was receiving regular updates – and not just attempted guilt trips via the press – on Philip's health in the weeks leading up to his death. Sources maintain that Harry was told about Philip's death at the same time as the rest of the family too, so perhaps. Anyway, of course the Queen understands. These people are so weird.
Meanwhile, contributing to everyone's theory that Meghan is due next month (as opposed to "summer" like she said), Meghan will allegedly begin her maternity leave next month:
Meghan Markle will go on maternity leave at the end of May, Page Six is told. The Duchess of Sussex, who is expecting a baby girl in early summer, has been planning to take time off following her daughter's birth, as we revealed.

Markle will be taking leave from her duties at Archewell, her nonprofit with husband Prince Harry, and all other professional endeavors. However, we're told she always keeps an eye on everything because she's a "workaholic."

As a source who knows her told us, she worked right through her last maternity leave with son Archie before giving birth in May 2019.
Yeah, we heard before that Meghan and Harry will both "take the summer off" following the birth of their daughter, although I imagine both of them will still work here and there. They are launching Archewell Audio and Archewell Productions after all. They'll be available for email and phone calls, I'm sure.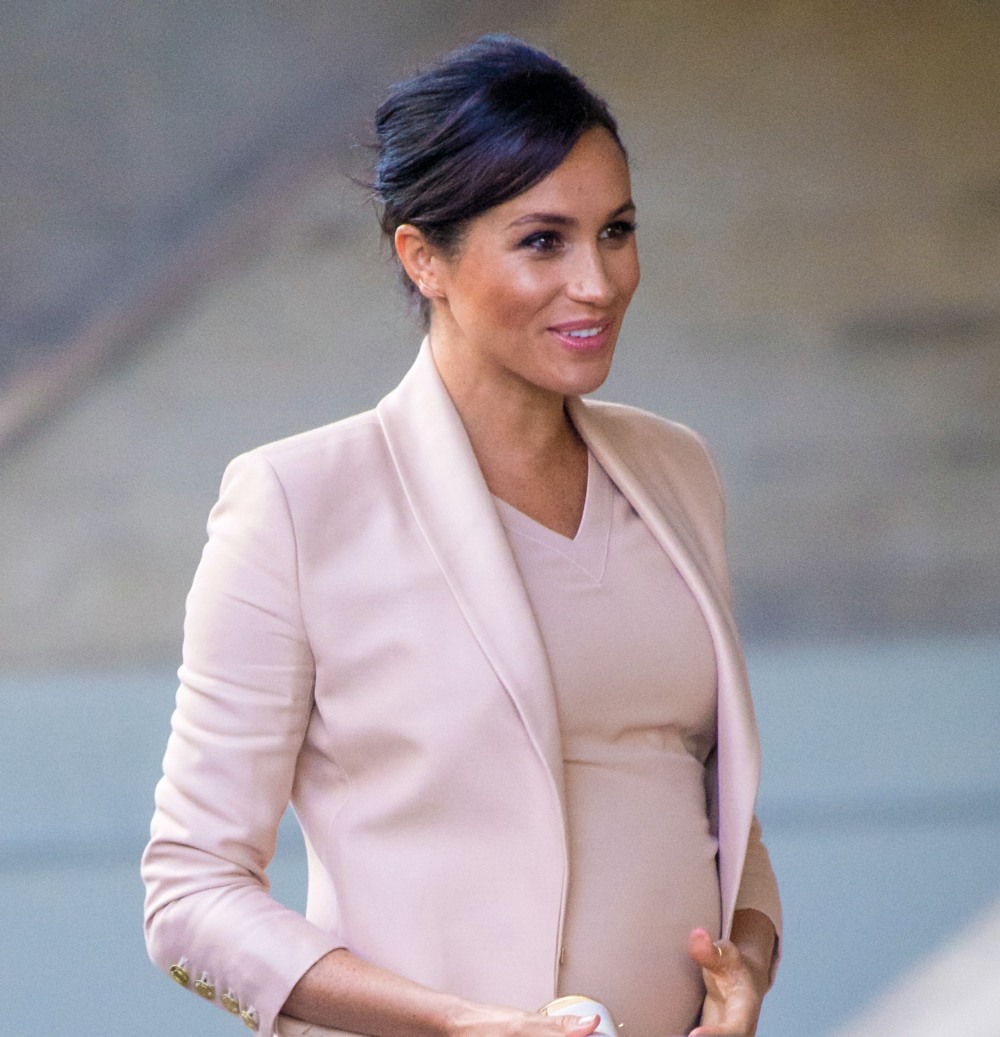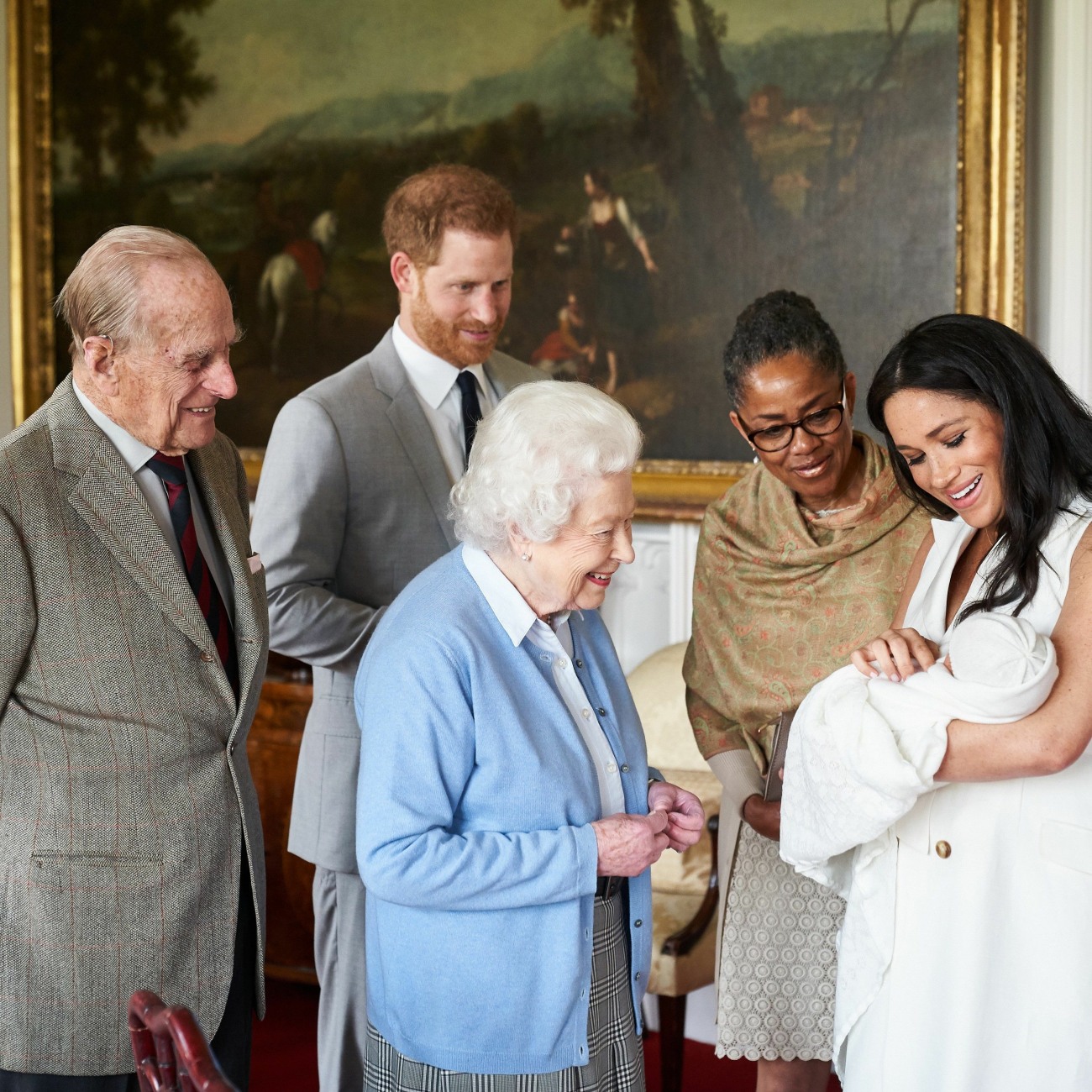 Photos courtesy of WENN, Avalon Red, Backgrid.