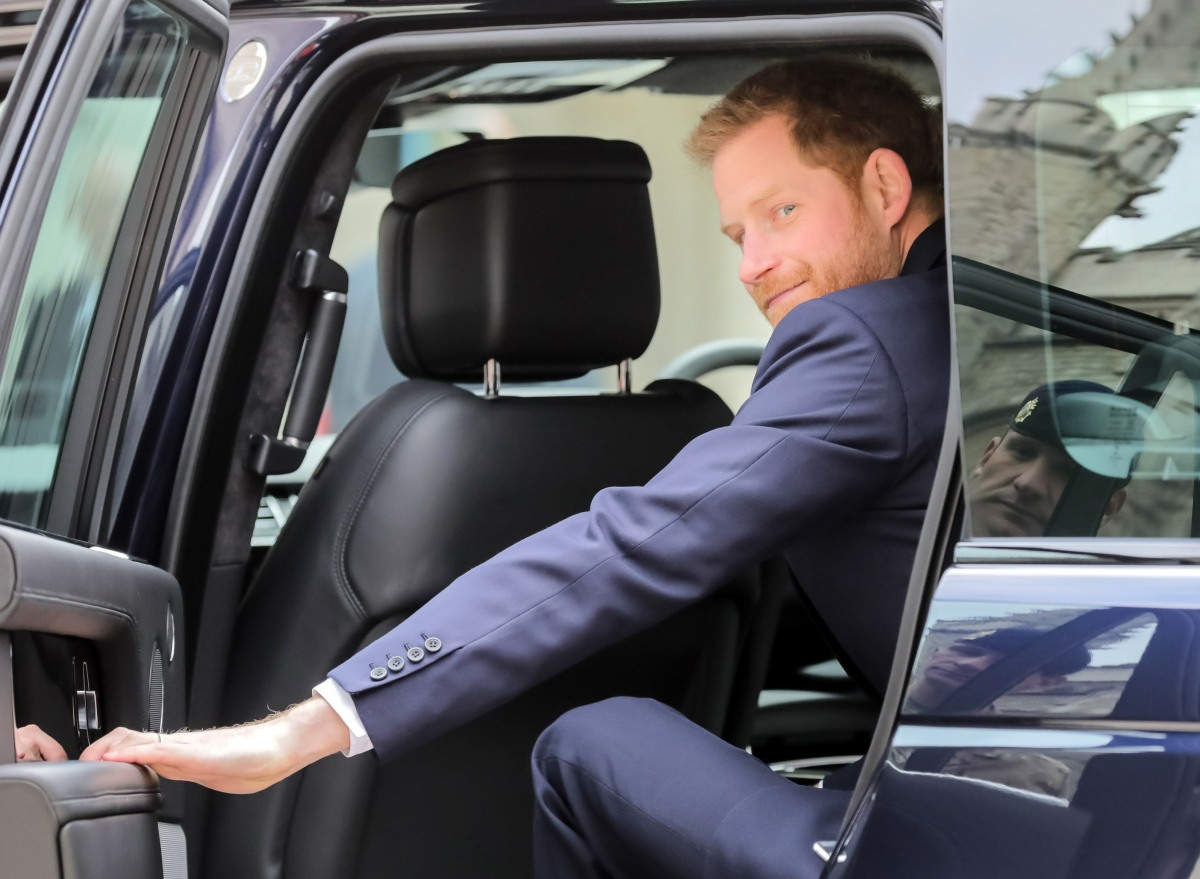 Prince Harry is in quarantine in Frogmore Cottage, possibly alone, or possibly with his cousin Princess Eugenie, her husband Jack Brooksbank and their baby August. There are mixed reports on that, but I would assume that Frogmore Cottage has enough room for all four of them, and that Harry likely enjoys spending some time with one of his favorite cousins and her new baby. Which isn't to say that Harry's mind isn't back in California – Us Weekly claims that Harry already misses his wife and son:
Always the doting husband. Prince Harry touched down in the U.K. on Monday, April 12, for the first time since last year — and the distance from Meghan Markle is already weighing on him. Harry, 36, will join grandmother Queen Elizabeth II and the rest of his extended family at Prince Philip's funeral on Saturday, April 17. The Duke of Sussex will stay in England "for a week," a source tells Us Weekly exclusively. The pregnant Suits alum, 39, stayed in California on her doctor's recommendation as the pair await the arrival of their second child.

"He's already really missing Meghan and Archie and has been FaceTiming them every day to check in," the insider adds. "He actually speaks to Meghan a few times a day because he worries [about] leaving her when she's so far along in her pregnancy."
This sounds true! Even if Meghan wasn't expecting, it would be true. Harry is all about his wife and child. Everything he's done in the past two years has been about protecting Meghan and Archie (and the dogs too). Meanwhile, Harry isn't going to hang around for very long after the funeral. This made me chuckle:
Prince Harry will fly back to the US shortly after his grandfather Prince Philip's funeral — as he doesn't want to be separated from his pregnant wife Meghan Markle for too long. The Duke of Sussex does not plan to spend any great length of time in the UK after the service on Saturday.

His wife, who is expecting their baby daughter in the early summer, was banned from accompanying him on doctor's orders. And we're told Harry will be hurrying back to California to be reunited with Markle and their young son Archie.

Although it's not known what visa Harry is on — or whether he has applied for his Green Card — according to current guidelines, he will have had to apply for a National Interest Exception to travel home for the funeral, a top immigration attorney told us.

He will also have to adhere to COVID rules when he returns to the US. Current guidelines state that all visitors to the country must provide a negative test taken within three days of travel.
I mean, of course he's going straight back to California as soon as he can. What did they think? That Harry was going to hang out and spend several weeks being glared at by his brother and father? Or that he was going to head down to the Riviera to get some sun? He'll pay his respects at the funeral, he'll spend some time with his grandmother and then he'll catch a flight back to California. Probably Saturday night or Sunday morning.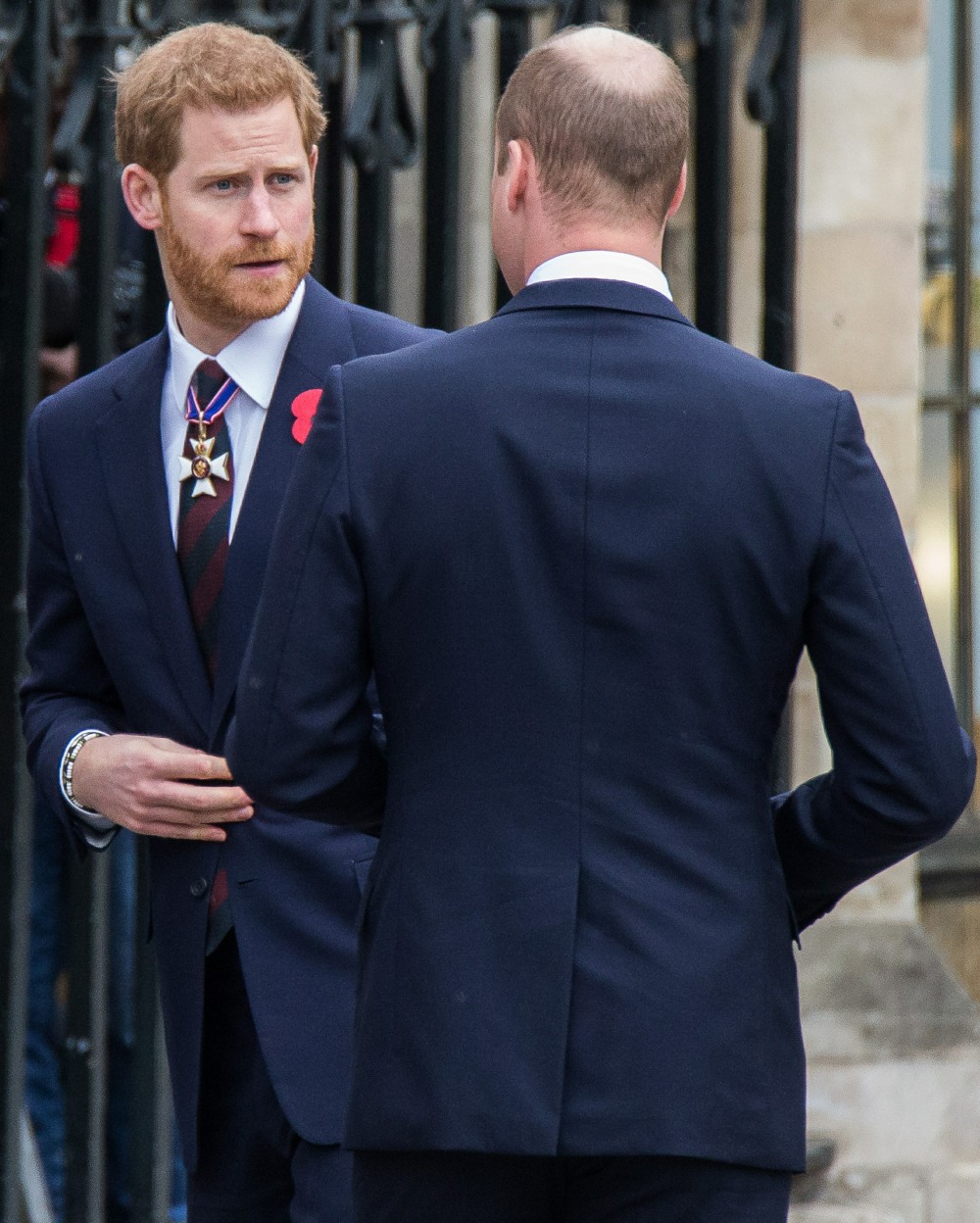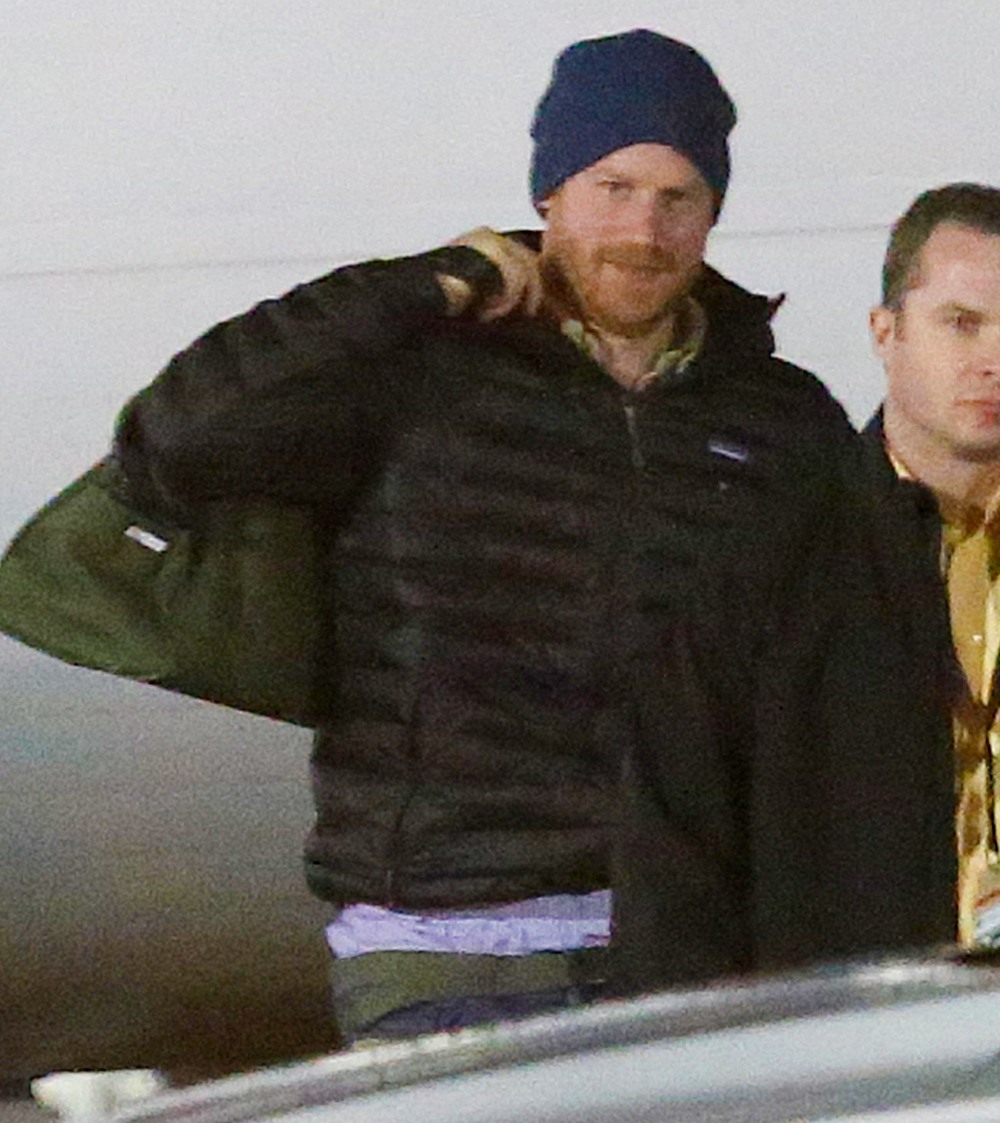 Photos courtesy of WENN, Avalon Red and Backgrid.