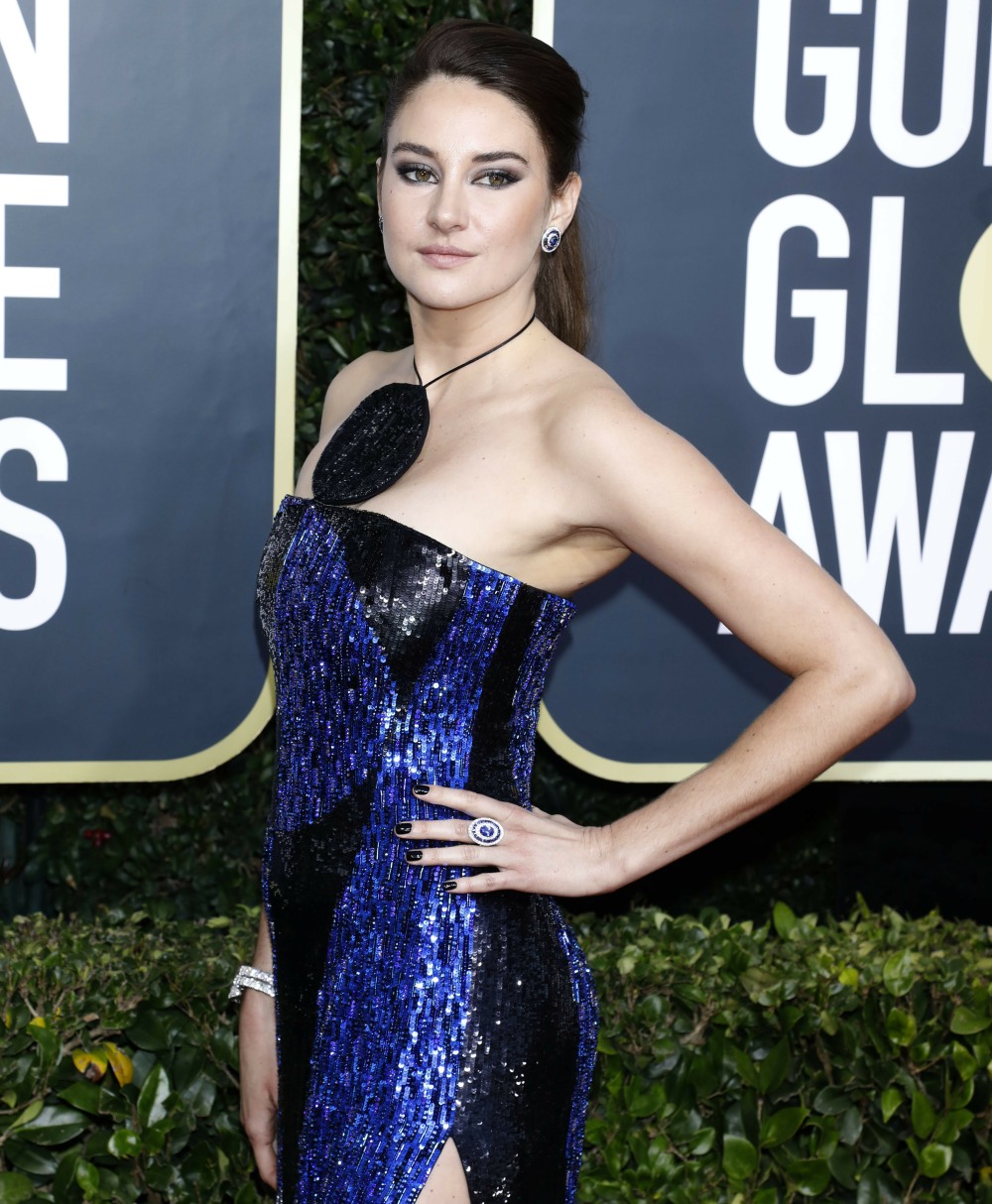 I still can't really explain what's happening with Shailene Woodley and Aaron Rodgers. They announced their engagement several months ago after quietly dating for just a few months. It was weird. It continues to be weird. It would be one thing if they were just some odd couple and they somehow made it work and we could see their chemistry the entire time. But here's a football guy with a granola girl who doesn't know the first thing about football (and she actually seems quite demeaning towards the sport), AND she's always seemed like she talks out of her ass? Then there's the thing about they were dating so secretly and now they're really trying to get attention in a really obvious way. They went to Disney World earlier this week and they did a very twee joint interview:
Shailene Woodley and fiancé Aaron Rodgers were feeling the love in the happiest place on earth. The couple has recently been vacationing at Walt Disney World, where Rodgers, 37, admitted he loves "cuddle time" with his wife-to-be, 29. The topic came up during a quick interview for the web series Walt Disney World Minute.

When asked how she likes to unwind after a long day, the Big Little Lies actress responded, "Personally, I like a bath, maybe a good glass of wine." Rodgers had the perfect answer. "I was gonna say cuddle time," he said. "But since she went with her own thing, I'm gonna say Jeopardy! and a glass of scotch."

The lovebirds visited all four theme parks during their stay, as well as Disney Springs, where they enjoyed some shopping at Chapel Hats and Star Wars Galactic Outpost. They're big fans of "the Force" and also took in Star Wars: Galaxy's Edge. "We're in the resistance, we're total alliance," Rodgers said when asked about his lightsaber color of choice. They both picked blue, but Woodley amended her selection: "I'd like to request a pink one though," she added. "Just because I love pink."

Also on the itinerary for the pair was a list of notable smooching spots: "kiss in front of the Magic Kingdom, kiss at Pandora," said Rodgers. They shared another sweet moment, when they were asked the "one thing that always makes you smile," and they instinctively pointed at each other. The quarantine couple also gave a glimpse into their personal life, as Woodley said Rodgers is "really good at" making the bed in the morning. "I'm really proud of your diligence when brushing your teeth," he said in response. "You can go for minutes on end at times."

She donned a "DOG DAD" baseball cap, noting, "I've got a huge 90-pound German shepherd, who's actually similar to Goofy." Rodgers chimed in, "Yeah, he's a lap dog."
So… Disney World paid them for this, right? Aaron and Shailene are NOT broke-ass but hey, I guess both of them wanted some Disney cash. Perhaps Aaron is trying to get a Disney sponsorship, full on (Disney has started sponsoring athletes in other sports). Meanwhile, if "cuddle time" wasn't twee enough for you, People Magazine followed up with this mess:
Aaron Rodgers and fiancée Shailene Woodley have more in common than meets the eye. While some in the couple's circle were initially skeptical about how the Green Bay Packers quarterback, 37, and the Big Little Lies actress, 29 — who is also an outspoken environmental activist — would fit into each other's worlds when they started dating last summer, sources tell PEOPLE in this week's issue that they bonded over their shared passion for their work.

"Aaron admires Shailene's dedication to her career and to causes, plus they have a lot of fun together and really talk about things," says a source in the sports world. "He has a quiet fire, and I think Shailene needs that. He is confident on the field and in life." Adds another another entertainment-world source: "Both Shailene and Aaaron are bright and zealots for what is important to them."

"Each has a true respect for the other," says the entertainment-world source. "They totally support each other." An insider says Woodley and Rodgers have been "really happy" since they quietly started dating after their respective breakups from rugby player Ben Volavola and former race car driver Danica Patrick last year.

"This relationship differs because they had extra time to experience what is important to them and what they want," the insider says of the couple, who revealed their surprise engagement in February of this year. "They are attracted to each other and have found something they didn't find in others."
Maybe I'm alone here, but this weird PR fluff is just emphasizing their incompatibility. I also feel like HIS picker has been off for a while, way before Shailene. And I hope no one ever describes me as a "zealot" about anything.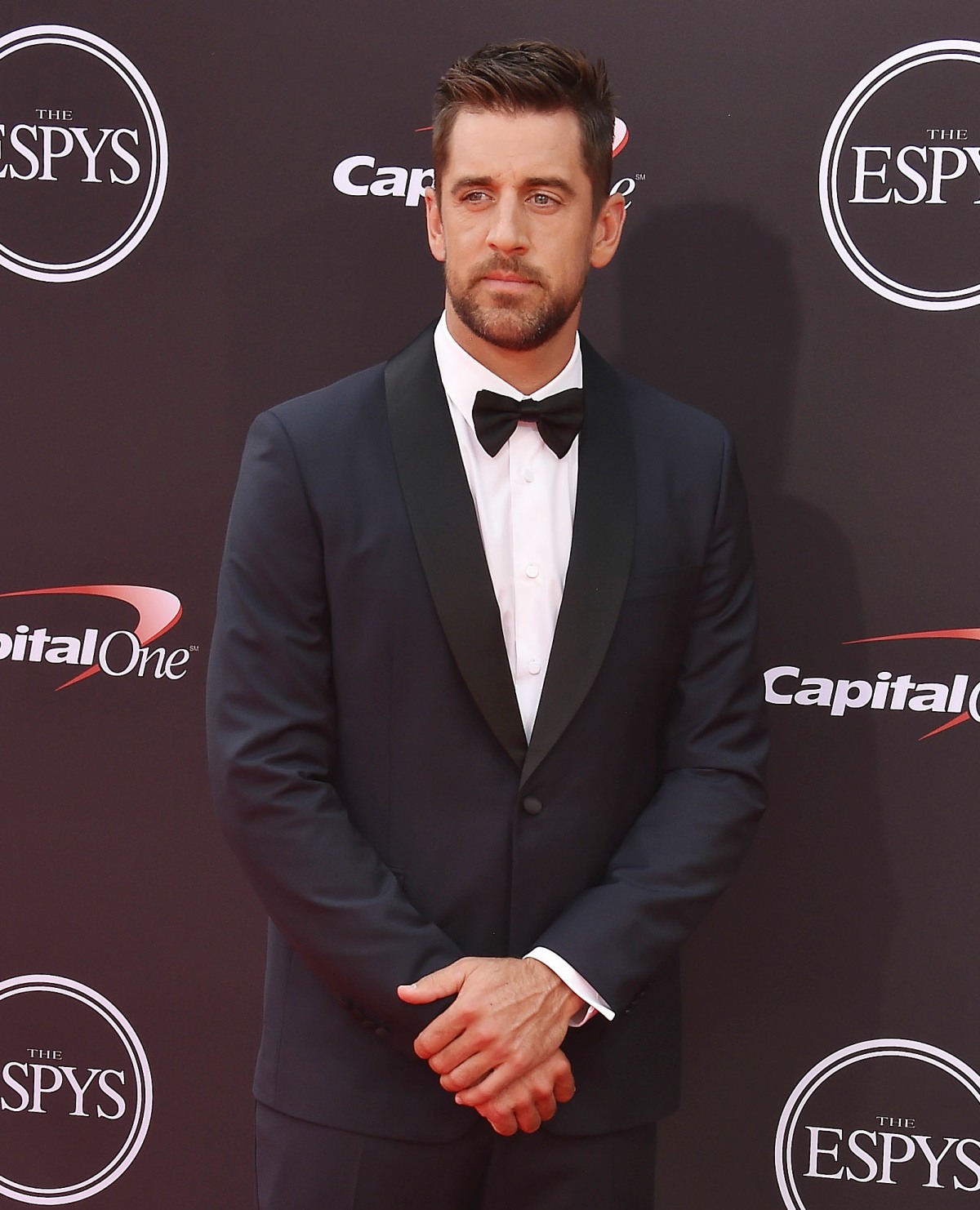 Photos courtesy of Avalon Red and WENN.